Quotes About Reading that will Expand Your Mind
Our latest collection of quotes about reading.
Reading has many incredible benefits and there are many reasons why we should develop a reading habit.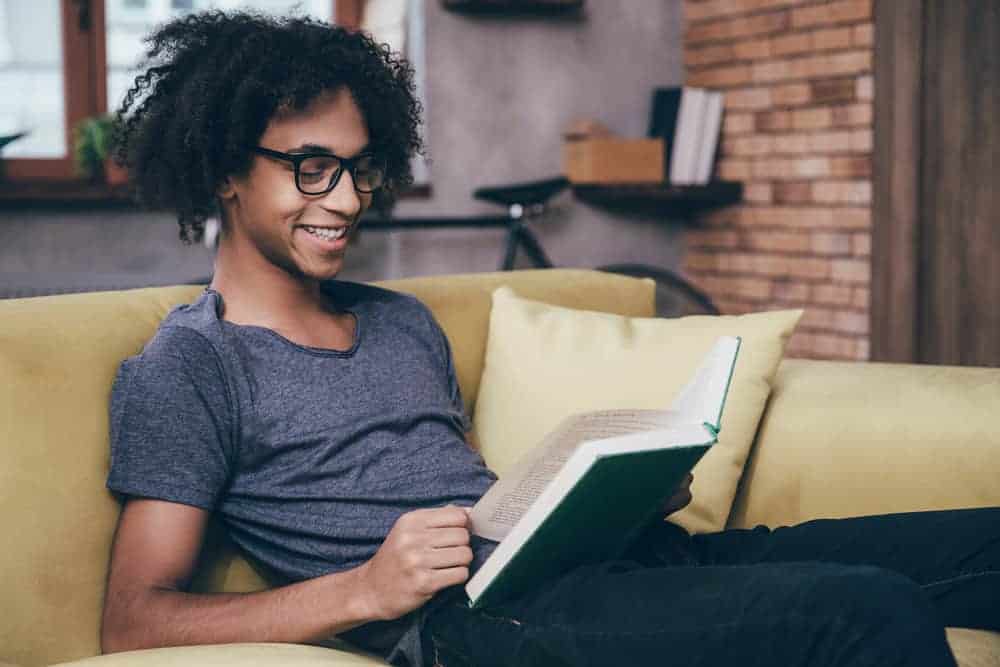 Besides helping you acquire knowledge, reading keeps your brain active and engaged, helps reduce stress, and expands your vocabulary.
In addition, a reading culture will help you develop stronger analytical skills as well as improve your ability to focus and concentrate. Overall, reading is a great way to develop and grow to a higher level.
Although many people understand the importance of reading, many still struggle to cultivate a better and consistent reading habit.
A practical way to approach it is to first determine your reading goals and have a deep willingness to read and grow in the process.
To help you create a habit of reading regularly, below are some great quotes about reading. Enjoy!
Also, see these motivational education quotes that will make you appreciate the power of learning and gaining knowledge.
Quotes about reading that will expand your mind
1. "Reading is to the mind what exercise is to the body." — Richard Steele
2. "A reader lives a thousand lives before he dies, said Jojen. The man who never reads lives only one." ― George R.R. Martin
3. "Reading gives us someplace to go when we have to stay where we are." –Mason Cooley
4. "It is what you read when you don't have to that determines what you will be when you can't help it." ― Oscar Wilde
5. "Sleep is good, he said, and books are better." ― George R.R. Martin
6. "You know you've read a good book when you turn the last page and feel a little as if you have lost a friend." –Paul Sweeney
7. "The reading of all good books is like a conversation with the finest minds of past centuries." —Rene Descartes
8. "The more that you read, the more things you will know. The more that you learn, the more places you'll go." —Dr. Seuss
9. "She read books as one would breathe air, to fill up and live." ― Annie Dillard
10. "Only a generation of readers will spawn a generation of writers." ― Steven Spielberg
Quotes about reading and how powerful it is
11. "A book is a gift you can open again and again." — Garrison Keillor
12. "We read to know we're not alone." ― William Nicholson
13. "You can never get a cup of tea large enough or a book long enough to suit me." ― C.S. Lewis
14. "You don't have to burn books to destroy a culture. Just get people to stop reading them." ― Ray Bradbury
15. "A book is a dream that you hold in your hand." –Neil Gaiman
16. "I read a book one day and my whole life was changed." ― Orhan Pamuk
17. "Reading brings us unknown friends" ― Honoré de Balzac
18. "Reading is an act of civilization; it's one of the greatest acts of civilization because it takes the free raw material of the mind and builds castles of possibilities." —Ben Okri
19. "Reading—the best state yet to keep absolute loneliness at bay." —William Styron
20. "We read in bed because reading is halfway between life and dreaming, our own consciousness in someone else's mind." —Anna Quindlen
You might also like these inspirational knowledge quotes for those who love learning.
Quotes about reading to help develop the habit
21. "To learn to read is to light a fire; every syllable that is spelled out is a spark." — Victor Hugo
22. "Reading is departure and arrival." —Terri Guillemets
23. "I feel the need of reading. It is a loss to a man not to have grown up among books." —Abraham Lincoln
24. "Reading should not be presented to children as a chore or duty. It should be offered to them as a precious gift." — Kate DiCamillo
25. "Reading is like breathing in, writing is like breathing out." – Pam Allyn
26. "An hour spent reading is one stolen from paradise." – Thomas Wharton
27. "Reading gives us someplace to go when we have to stay where we are." — Mason Cooley
28. "Maybe this is why we read, and why in moments of darkness we return to books: to find words for what we already know." – Alberto Manguel
29. "It's one of the greatest gifts that reading can give a person: easy access to peace inside, even when the world outside is in shambles." – J. W.
30. "If you don't like to read, you haven't found the right book." ― J.K. Rowling
Reading quotes to remind us of its importance
31. "Great books help you understand, and they help you feel understood." –John Green
32. "Reading was my escape and my comfort, my consolation, my stimulant of choice: reading for the pure pleasure of it, for the beautiful stillness that surrounds you when you hear an author's words reverberating in your head." ― Paul Auster
33. "Reading one book is like eating one potato chip." ― Diane Duane
34. "Once you learn to read, you will be forever free." –Frederick Douglas
35. "Children are made readers on the laps of their parents." — Emilie Buchwald
36. "Today a reader, tomorrow a leader." — Margaret Fuller
37. "I owe everything I am and everything I will ever be to books." ― Gary Paulsen
38. "Reading was a joy, a desperately needed escape — I didn't read to learn, I was reading to read." ― Christian Bauman
39. "No matter how busy you may think you are, you must find time for reading, or surrender yourself to self-chosen ignorance." — Confucius
40. "I am a part of everything that I have read." – Theodore Roosevelt
You might also like these literature quotes and sayings to share with your favorite bookworm.
Other thoughtful quotes about reading
41. "That's the thing about books. They let you travel without moving your feet." – Jhumpa Lahiri
42. "No matter who you are, no matter where you live, and no matter how many people are chasing you, what you don't read is often as important as what you do read." ― Lemony Snicket
43. "I have always imagined that paradise will be a kind of library." —Jorge Luis Borges
44. "A parent or a teacher has only his lifetime; a good book can teach forever." —Louis L'Amour
45. "One of the greatest gifts adults can give—to their offspring and to their society—is to read to children." —Carl Sagan
46. "No two persons ever read the same book." –Edmund Wilson
47. "I would never read a book if it were possible for me to talk half an hour with the man who wrote it." – Woodrow Wilson
48. "Let us remember: One book, one pen, one child, and one teacher can change the world." – Malala Yousafzai
49. "Why can't people just sit and read books and be nice to each other?" ― David Baldacci
50. "Reading is a conversation. All books talk. But a good book listens as well." – Mark Haddon
Have you seen these library quotes that will make you want to sit down with a good book?
More reading quotes and sayings
51. "Never trust anyone who has not brought a book with them." – Lemony Snicket
52. "Sometimes, you read a book and it fills you with this weird evangelical zeal, and you become convinced that the shattered world will never be put back together unless and until all living humans read the book." – John Green
53. "The books that the world calls immoral are books that show the world its own shame." – Oscar Wilde
54. "Books are the ultimate Dumpees: put them down and they'll wait for you forever; pay attention to them and they always love you back." – John Green
55. "A great book should leave you with many experiences, and slightly exhausted at the end. You live several lives while reading." – William Styron
56. "We lose ourselves in what we read, only to return to ourselves, transformed and part of a more expansive world." – Judith Butler
57. "Generally speaking, books don't cause much harm. Except when you read them, that is. Then they cause all kinds of problems." – Pseudonymous Bosch
58. "What is inside books may not all that necessarily be different from what are outside books at all." – Ernest Agyemang Yeboah
59. "There is this idea that you either read to escape or you read to find yourself. I don't really see the difference. We find ourselves through the process of escaping." – Matt Haig
60. "Read about things that wouldn't keep you up all night long, weeping and tearing out your hair." – Lemony Snicket
Which are your favorite reading quotes
Reading books has many benefits. When you develop a reading habit, it helps you learn more about your field, makes you think deeper, helps you sharpen your skills and much more.
No matter what your field or interests might be, it's important to develop a reading culture.
Hopefully, these quotes have motivated you to remain focused on your reading goals.
Did you enjoy these quotes about reading? Which of the reading quotes was your favorite? Tell us in the comment section below. Also, feel free to share with your friends and followers.
May 5, 2019 6:27 AM EST
Click to view