60 Despair Quotes To Bring You Back To Hope
Check out these despair quotes and gain some insight into one of the lowest forms of vibrational states a human being can experience.
Despair is understood to be a state of complete hopelessness.
It is beyond melancholy and sadness.
Despair is a deep emotional pain that can be triggered by events that have occurred or have yet to occur.
When people experience despair they lose all hope and belief that conditions can change for the positive.
While many humans across the globe have felt despair at some point in their life, many of earth's best minds have discussed the limitations and the illusion of despair.
Former British Prime Minister Benjamin Disraeli once noted that "Despair is the conclusion of fools", meaning that you shouldn't abandon hope in any situation.
The following quotes give us context and perspective on how to deal with despair.
Don't forget to also check out these hope quotes celebrating progress and a brighter future.
Check out our most popular quote article, a list of short inspirational quotes for daily inspiration.
If you enjoy this collection, check out our inspirational quotes category page.
Despair Quotes To Pull The Chords Of Your Heart
1. "Despair gives courage to a coward."- Thomas Fuller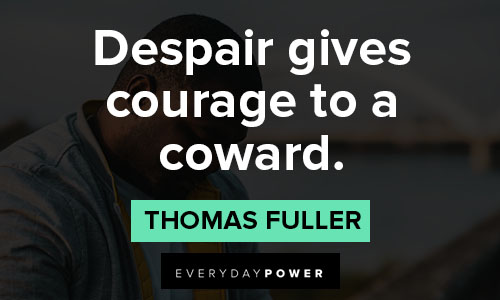 2. "Despair has its own calms."- Bram Stoker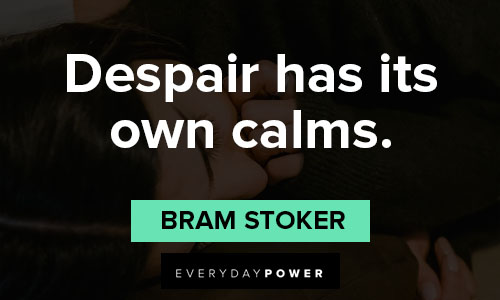 3. "Despair often breeds disease."- Sophocles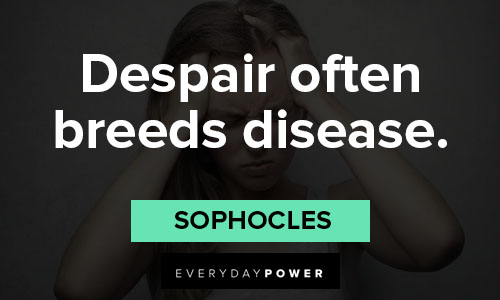 4. "Life begins on the other side of despair."- Jean-Paul Sartre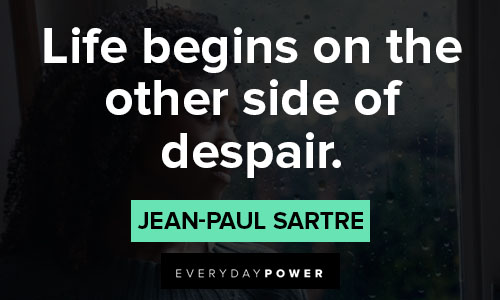 5. "Despair is the conclusion of fools."- Benjamin Disraeli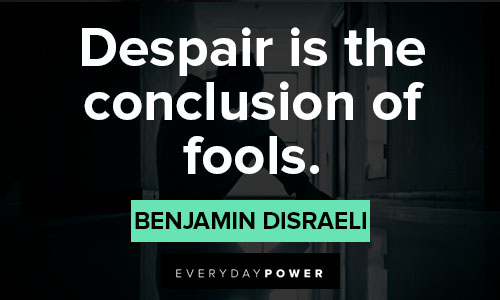 6. "Despair is a narcotic. It lulls the mind into indifference."- Charlie Chaplin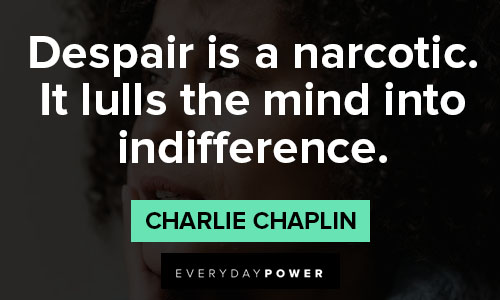 7. "Law is born from despair of human nature."- Jose Ortega y Gasset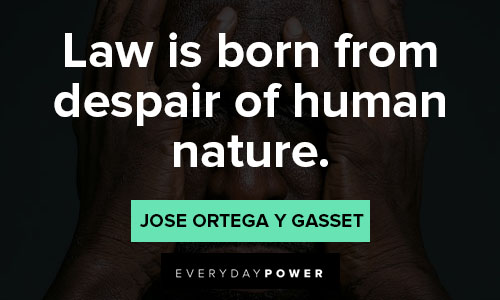 8. "Action is the antidote to despair."- Joan Baez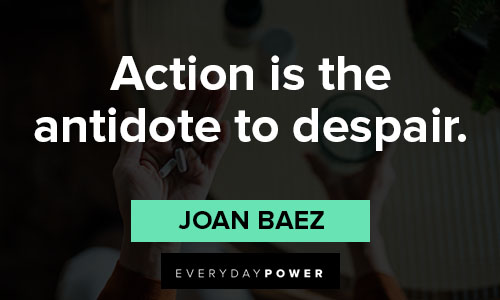 9. "We cannot despair of humanity, since we ourselves are human beings."- Albert Einstein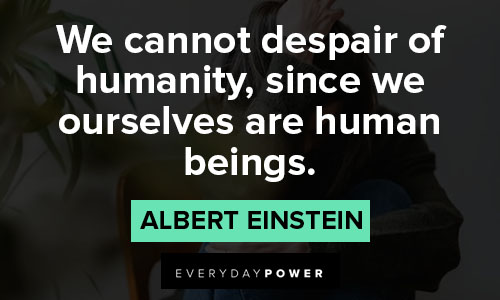 10. "We draw our strength from the very despair in which we have been forced to live. We shall endure."- Cesar Chavez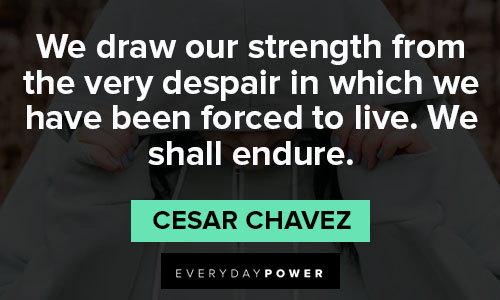 11. "Every time I see an adult on a bicycle, I no longer despair for the future of the human race." – H. G. Wells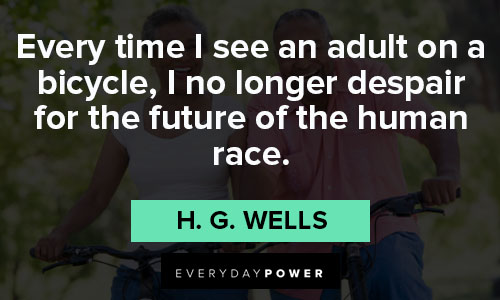 12. "Do not abandon yourselves to despair. We are the Easter people and hallelujah is our song"- Pope John Paul II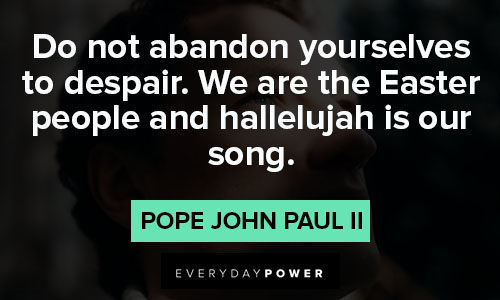 13. "Just as despair can come to one only from other human beings, hope, too, can be given to one only by other human beings."- Elie Wiesel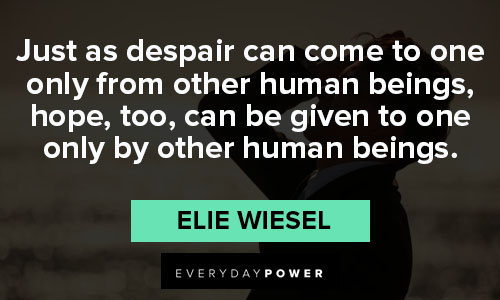 14. "To be truly radical is to make hope possible rather than despair convincing." – Raymond Williams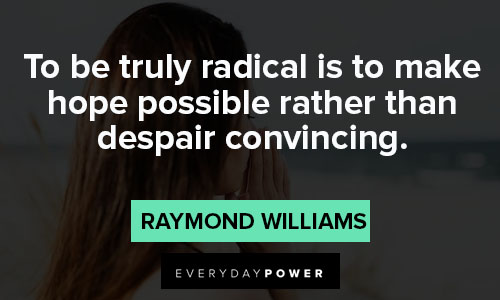 15. "Sometimes I can only groan, and suffer, and pour out my despair at the piano!" – Frederic Chopin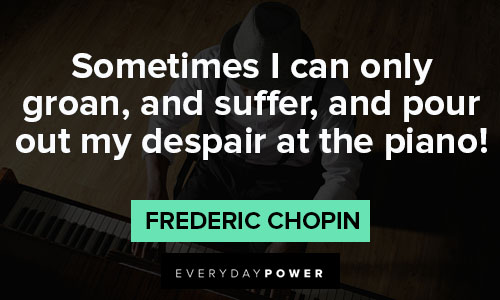 16. "Blues are the songs of despair, but gospel songs are the songs of hope."- Mahalia Jackson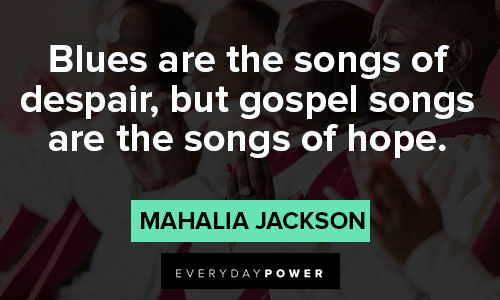 17. "Black and white are the colors of photography. To me they symbolize the alternatives of hope and despair to which mankind is forever subjected."- Robert Frank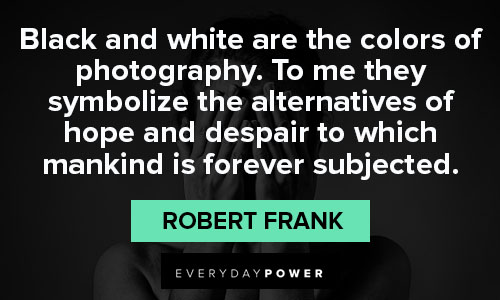 18. "Beauty is unbearable, drives us to despair, offering us for a minute the glimpse of an eternity that we should like to stretch out over the whole of time."- Albert Camus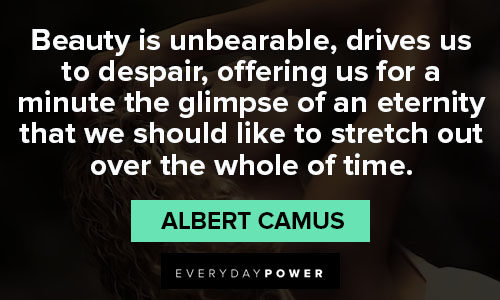 19. "If you're an advocate of gentleness, you're simplistic and naive. If you're an advocate of despair and hate, you're sophisticated."- Leo Buscaglia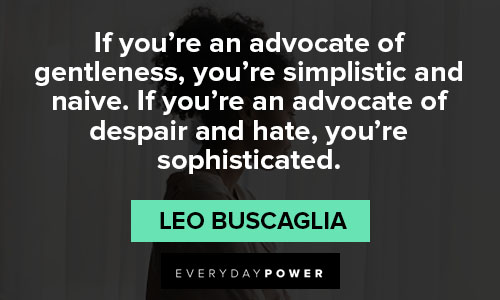 20. "The slums are not a place of despair. Its inhabitants are all working towards a better life."- Vikas Swarup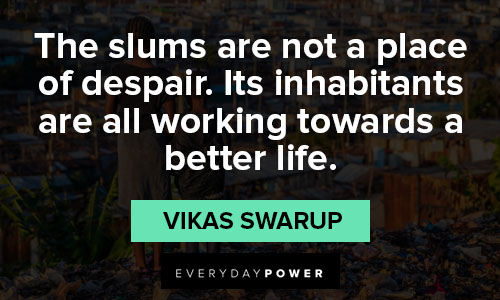 Despair Quotes To Give Hope
21. "Presumption should never make us neglect that which appears easy to us, nor despair make us lose courage at the sight of difficulties."- Benjamin Banneker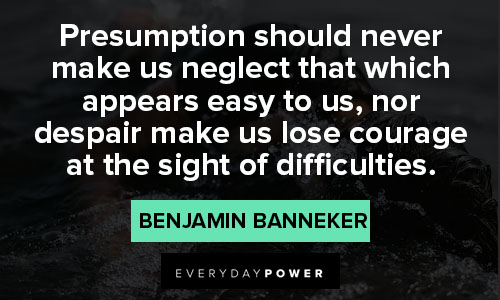 22. "I must lose myself in action, lest I wither in despair."- Alfred Lord Tennyson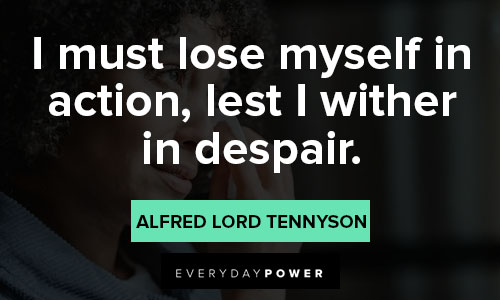 23. "Love seeketh not itself to please, nor for itself hath any care, but for another gives its ease, and builds a Heaven in Hell's despair."- William Blake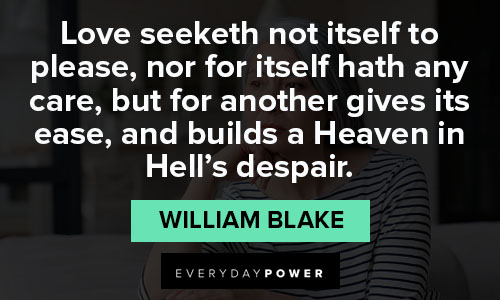 24. "Never despair, but if you do, work on in despair."- Edmund Burke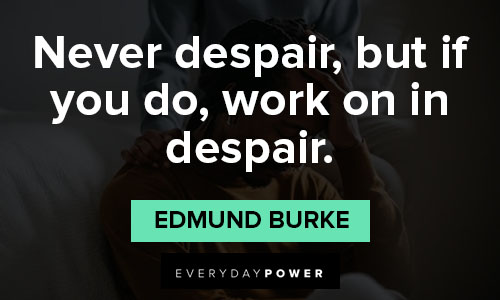 25. "Oh rage! Oh despair! Oh age, my enemy!"- Pierre Corneille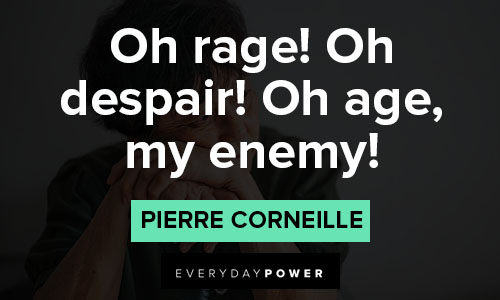 26. "A son can bear with equanimity the loss of his father, but the loss of his inheritance may drive him to despair."- Niccolo Machiavelli
27. "Comedy is an escape, not from truth but from despair; a narrow escape into faith."- Christopher Fry
28. "Only a man who has felt ultimate despair is capable of feeling ultimate bliss."- Alexandre Dumas
29. "Despair is the damp of hell, as joy is the serenity of heaven."- John Donne
30. "Persuade thyself that imperfection and inconvenience are the natural lot of mortals, and there will be no room for discontent, neither for despair."- Tokugawa Ieyasu
31. "For happiness one needs security, but joy can spring like a flower even from the cliffs of despair."- Anne Morrow Lindbergh
32. "He who labors diligently need never despair; for all things are accomplished by diligence and labor."- Menander
33. "When you have peace in yourself and accept, then you are calm enough to do something, but if you are carried by despair, there is no hope."- Thich Nhat Hanh
34. "Without lies humanity would perish of despair and boredom."- Anatole France
Despair Quotes That Would Impress Edgar Allen Poe
35. "Now, God be praised, that to believing souls gives light in darkness, comfort in despair."- William Shakespeare
36. "I realize that I live in the bubble of insanity. I feel the weight of human suffering, loneliness and despair on me all the time. It's not getting easier; if anything, it's always right on the edge of my skin."- Erwin McManus
37. "I would never write stories with only despair and defeat and the dark side of life."- Morris Gleitzman
38. "Courage is not the absence of despair; it is, rather, the capacity to move ahead in spite of despair."- Rollo May
39. "Melancholy and sadness are the start of doubt… doubt is the beginning of despair; despair is the cruel beginning of the differing degrees of wickedness." – Comte de Lautreamont
40. "Sin pulls a man down into despondency and despair."- Ezra Taft Benson
41. "There's always hope, and there's always despair."- Andrea Riseborough
42. "I will indulge my sorrows, and give way to all the pangs and fury of despair."- Joseph Addison
43. "We define only out of despair, we must have a formula… to give a facade to the void."- Emil Cioran
44. "Gaiety is often the reckless ripple over depths of despair."- Edwin Hubbel Chapin
45. "Don't despair, not even over the fact that you don't despair."- Franz Kafka
46. "But he who dies in despair has lived his whole life in vain."- Theodor W. Adorno
47. "I don't want to live in a culture of despair. I'd like to live in a culture of hope."- Natalie Merchant
48. "As for despair, it comes about when I have been a fool and hate myself and despair of my personality. I am prone to gloom, but not depression as such."- Alain de Botton
49. "There is no greater folly in the world than for a man to despair."- Miguel de Cervantes
50. "In your darkest moments of despair, a friend's hand on yours will get you through the worst." – Taya Kyle
Despair Quotes To Revive Your Hope
51. "Every composer knows the anguish and despair occasioned by forgetting ideas which one had no time to write down." — Hector Berlioz
52. "You may not know it, but at the far end of despair, there is a white clearing where one is almost happy." — Joan Baez
53. "To exist is a habit I do not despair of acquiring." — Emile M. Cioran
54. "God gave you not a spirit of faithlessness, not a spirit of despair." — Joseph Barber Lightfoot
55. "Despair swallows up cowardice." — William Hazlitt
56. "Every message of despair is the statement of a situation from which everybody must freely try to find a way out." — Eugene Ionesco
57. "Despair is vinegar from the wine of hope." — Austin O'Malley
58. "The characteristic political attitude of today is not one of positive belief, but of despair." — Herbert Read
59. "Finding permanent and universal causes for misfortune is the practice of despair." — Martin Seligman
60. "The depth of our despair measures what capability and height of claim we have to hope." — Thomas Carlyle
What did you learn from these despair quotes?
Tragedies occur, misfortune happens and calamity can ensue as we journey through our lives on planet earth.
After all, it would be difficult to fully understand and appreciate the joys in life if we do not have the difficult times to compare them to.
It is natural for humans to feel some level of despair at some point on their path, however, an important aspect is to remember to not allow ourselves to remain locked in despair.
Miguel de Cervantes once reflected, "There is no greater folly in the world than for a man to despair."
Despair is the belief that hope is impossible.
It keeps us in a running loop of illusion.
We live in a universe of hope.
Despair can cloud our vision and blind us to the power of hope, however, if we exude hope, our vision cannot stay cloudy forever.
Have you ever felt despair?
How did you negotiate through those feelings?
Let us know in the comments.