Lifestyle Quotes About How We Live Our Lives
These lifestyle quotes really help explain just what "lifestyle" means.
It is everything from what we spend our money on, to the things we eat, the clothes we wear, and the people we hang out with.
Some of these lifestyle quotes from famous people are perfect for Instagram.
Yet, others are motivational and eye-opening for considering what lifestyle means to you!
Lifestyle is much more than items or possessions.
Lifestyle can encompass your attitude about things and define the way you live your life.
What is your lifestyle like? Are you happy with it, or do you want to change things?
Keep reading through these lifestyle quotes for more about different lifestyle types and what they mean.
Can you stay in a lifestyle even if certain aspects of it do not fit who you are?
Since lifestyle is a psychological, physical, social, and economic concept, it can be pretty complicated to understand.
Hopefully, these lifestyle quotes will help!
Check out our most popular quote article, a list of short inspirational quotes for daily inspiration.
Explore our complete collection of motivational quotes here.
Lifestyle quotes from famous people
1. "Drinking water is essential to a healthy lifestyle." — Stephen Curry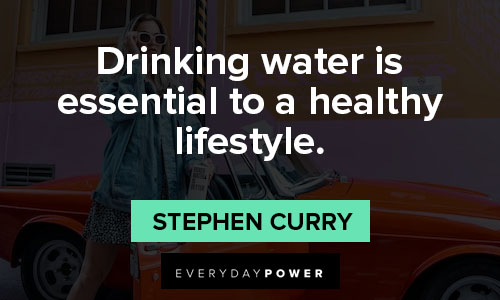 You will also enjoy our article on healthy eating quotes.
2. "My music and my fan base is really built off of my lifestyle." — Wiz Khalifa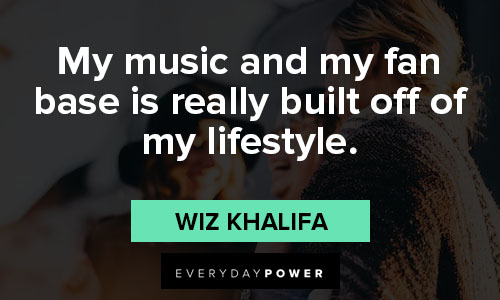 3. "Punk is not just the sound, the music. Punk is a lifestyle." — Billie Joe Armstrong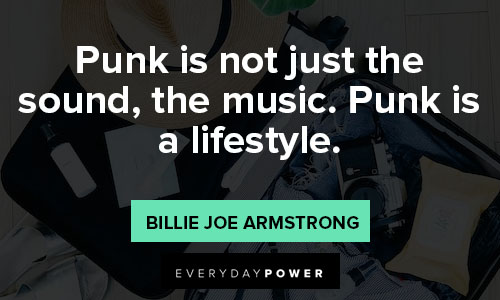 4. "It's not me trying to act or pose in a certain way. It's a lifestyle – like a suaveness or a swag, per se." — Justin Bieber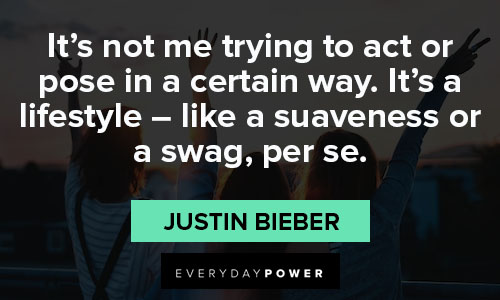 5. "All I'm trying to do is survive and make good out of the dirty, nasty, unbelievable lifestyle that they gave me." — Tupac Shakur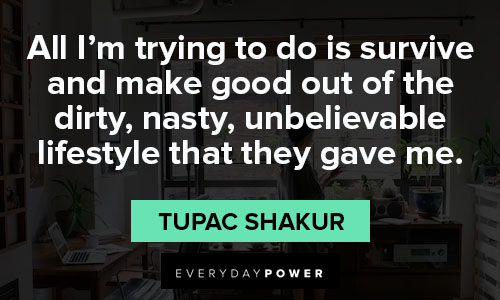 6. "I want someone who can make me laugh and just be normal and understand my lifestyle and how I wanna live it." — Selena Gomez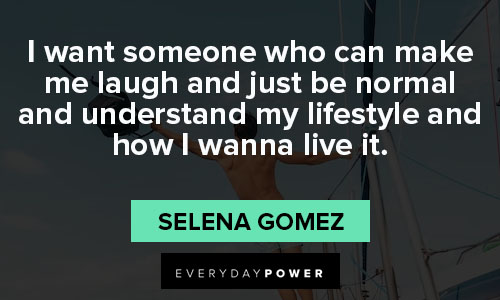 7. "You know, I live a monastic lifestyle. No, I do. I do live in extremes, basically. I go back and forth. Once every six months, I'll have a day where I eat more chocolate than has ever been consumed by a human being." — Jim Carrey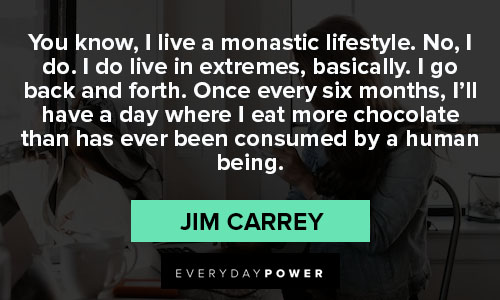 8. "As kids we didn't complain about being poor; we talked about how rich we were going to be and made moves to get the lifestyle we aspired to by any means we could. And as soon as we had a little money, we were eager to show it." — Jay-Z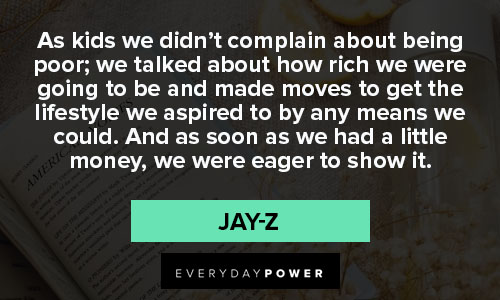 9. "You know, fame is a funny thing, man, especially, you know, actors, musicians, rappers, rock singers, it's kind of a lifestyle and it's easy to get caught up in it – you go to bars, you go to clubs, everyone's doing a certain thing… It's tough." — Eminem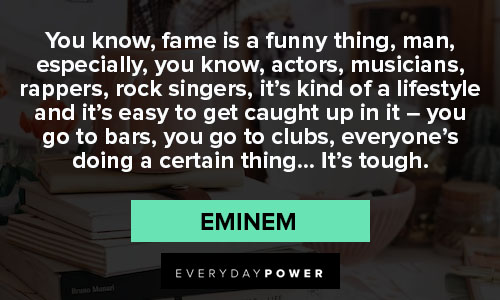 10. "We were living in California, and it just wasn't conducive for the lifestyle that we wanted with kids. Los Angeles is tricky to get around, there's paparazzi to deal with, and I had this feeling that I just wanted to move back to Australia." — Chris Hemsworth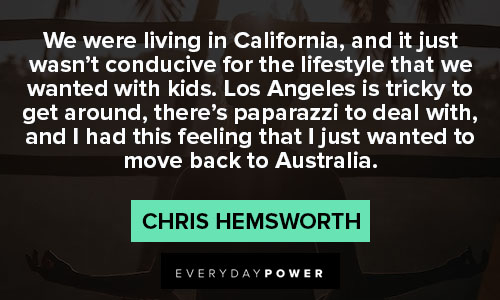 Thought provoking lifestyle quotes
11. "I'm living my life, not buying a lifestyle." — Barbara Kruger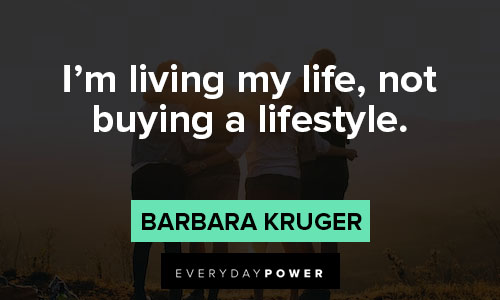 12. "I don't try to portray some lifestyle that I'm not living." — Cordae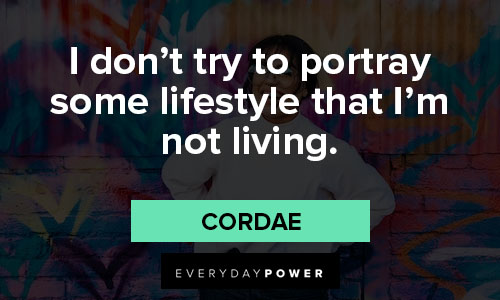 13. "Your genetics load the gun. Your lifestyle pulls the trigger." — Mehmet Oz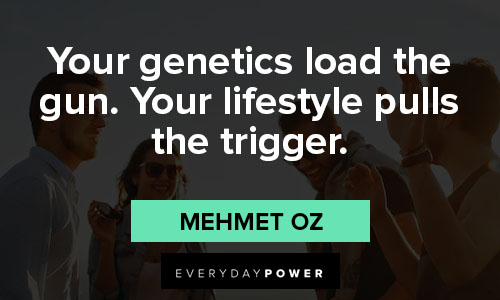 14. "A lifestyle is what you pay for; a life is what pays you." — Thomas Leonard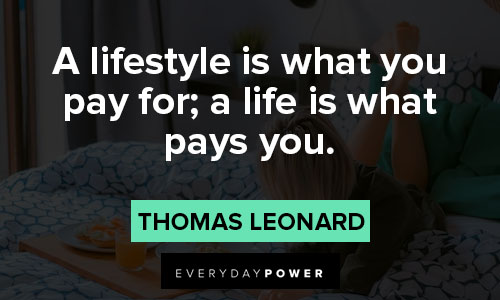 15. "Teaching is not a job. It's a lifestyle. It permeates your whole life." — Jill Biden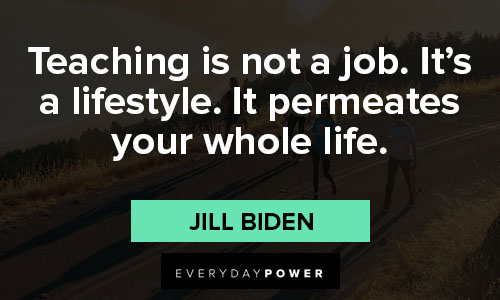 16. "I think one can achieve a very pleasant lifestyle by treating human beings, fellow human beings, very well." — Rene Rivkin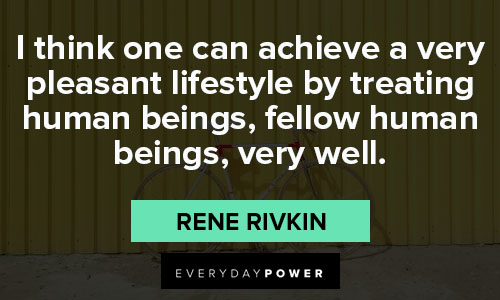 17. "Self-centered indulgence, pride and a lack of shame over sin are now emblems of the American lifestyle." — Billy Graham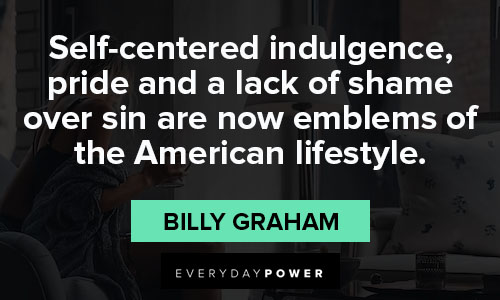 18. "My personal style is somewhat androgynous and simple. With my lifestyle, I've become more of a minimalist." — Gugu Mbatha-Raw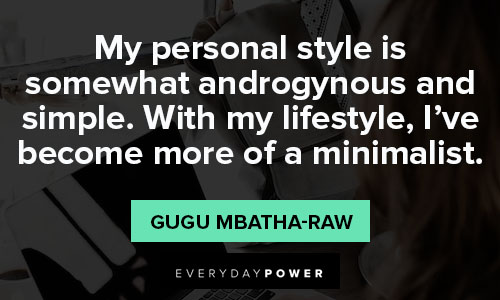 19. "I don't like this instinct of reality television to wear your lifestyle in public. I've really always loved the anonymity of things." — Bill Pullman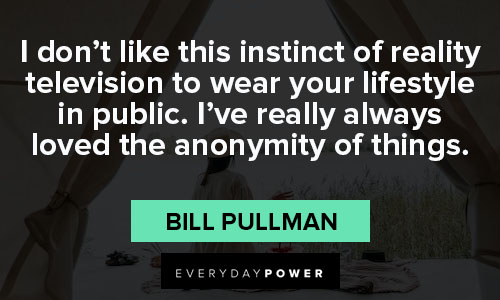 20. "Minimalism had to be born, not out of a mere spur-of-the-moment idea or yearning for a new lifestyle, but from an earnest desire and fervent need to rethink our lives." — Fumio Sasaki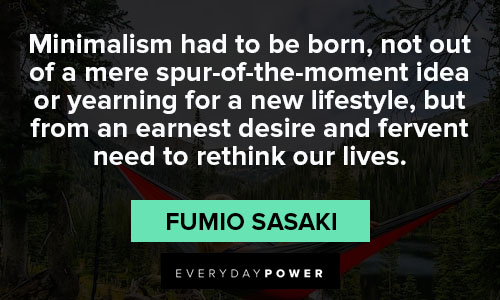 Motivational lifestyle quotes
21. "I've learned to enjoy a very simple lifestyle." — Tricky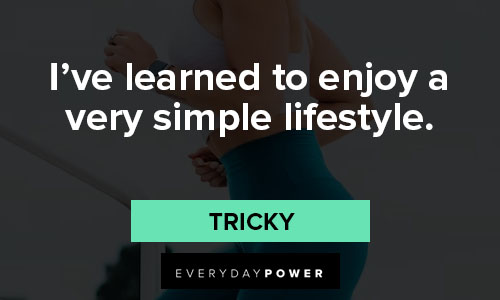 22. "I enjoy being active; it's part of my lifestyle." — Sasha Roiz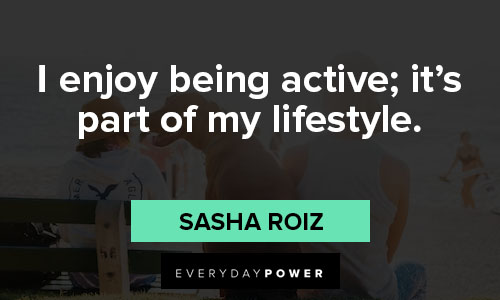 23. "Putting lifestyle first is how you find a job – not a calling." — Paul Kalanithi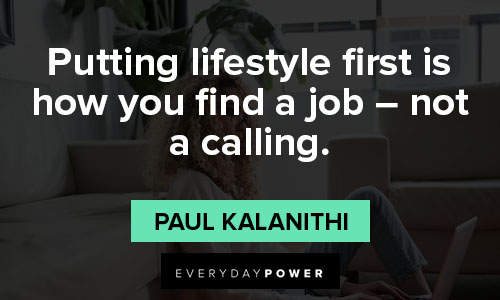 24. "Living a frugal lifestyle gives you the opportunity to invest more money towards your future." — John Rampton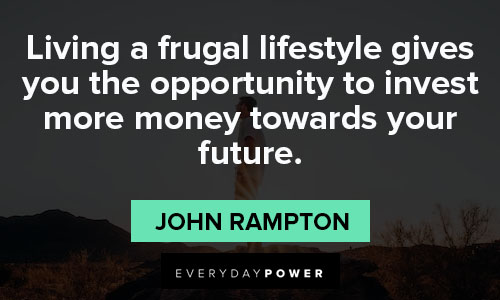 25. "I'm at peace with what I'm doing, I feel good with what I wake up doing and about my lifestyle." — Nipsey Hussle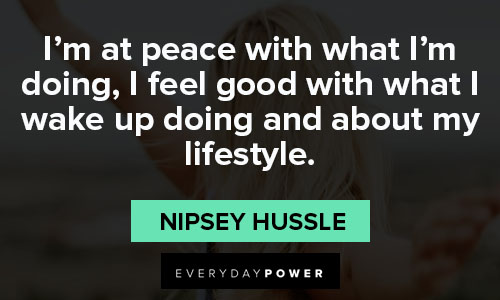 26. "That's something we real big on – just being real, authentic, being yourself, not letting this lifestyle change you." — YG
28. "The truth is, no matter what your lifestyle or occupation, nothing can really stop you when you're allowing yourself to be exactly who you want to be." — Hayley Williams
29. "I think we should celebrate food and not deprive ourselves—I've changed my lifestyle, and I'm much healthier now, but that doesn't mean I never indulge!" — Sara Ramirez
30. "Keep only those things that speak to your heart. Then take the plunge and discard all the rest. By doing this, you can reset your life and embark on a new lifestyle." — Marie Kondo
Lifestyle quotes about being healthy
31. "I promote a healthy lifestyle." — Kim Kardashian
32. "I try to take care of myself, and I lead a healthy lifestyle." — Alice Temperley
33. "Only a healthy lifestyle will help you achieve a fit body. No shortcuts." — Zareen Khan
34. "Cereal eating is almost a marker for a healthy lifestyle. It sets you up for the day, so you don't overeat." — Bruce Barton
35. "A healthy lifestyle includes exercise, nutrition, healthy sleep patterns and a healthy group of friends." — Sophie Gregoire Trudeau
36. "Adopting a new healthier lifestyle can involve changing diet to include more fresh fruit and vegetables as well as increasing levels of exercise." — Linford Christie
37. "Follow your dreams, work hard, practice and persevere. Make sure you eat a variety of foods, get plenty of exercise and maintain a healthy lifestyle." — Sasha Cohe
38. "I think fitness is important. I think a healthy lifestyle is important. I think putting positive energy out there is important and just staying connected with the people." — LL Cool J
39. "Looking good and feeling good go hand in hand. If you have a healthy lifestyle, your diet and nutrition are set, and you're working out, you're going to feel good." — Jason Statham
40. "Creating an overall healthy lifestyle for yourself doesn't require a radical diet or significant life change. In fact, it can be attained through common sense decisions about the way we eat, move, and live." — Harley Pasternak
Lifestyle quotes about fashion
41. "Gucci has always represented great design and contemporary lifestyle." — Marco Bizzarri
42. "In designing a lifestyle brand, you have to know more than just designing clothes." — Tommy Hilfiger
43. "I'm a designer, which includes interiors, architecture, fashion, furniture, and lifestyle." — Kelly Wearstler
44. "Americans believe cotton is best, but we've invented new fabrics that will change your lifestyle." — Tadashi Yanai
45. "I have no desire to maintain a lifestyle. I am a horrible celebrity. If I am out in public I dress like a pig." — Sandra Bullock
46. "Polyester is easy to work with and results in clothing that is well suited to the needs of a modern lifestyle." — Issey Miyake
47. "Design is about point of view, and there should be some sort of woman or lifestyle or attitude in one's head as a designer." — Vera Wang
48. "I like how fashion is becoming more like music. It's more adaptive to young kids. It's more adaptive to a more on-the-go lifestyle. More street vibe. But I've always been into it." — Travis Scott
49. "I've also tried to incorporate all my favorite lifestyle things in the music. Of course, 'Fashion Killa' is one of peoples' favorites because it just expresses how much I like fashion." — ASAP Rocky
50. "There are tons of people who are late to trends by nature and adopt a trend after it's no longer in fashion. They exist in mutual funds. They exist in clothes. They exist in cars. They exist in lifestyles." — Jim Cramer
Types of lifestyles and picking the one that is right for you
There are several types of lifestyles that you might hear about.
People often talk about an "active lifestyle" or a "healthy lifestyle."
You might have also heard the terms: bohemian, nomadic, and luxury lifestyle.
What do each of these look like (and what do their opposites look like)?
Well, an active lifestyle is used to depict a person who is busy and productive.
They may fill their time with exercise and outdoor adventures.
However, they could also be the person who is constantly engaged in social events or takes part in clubs or groups.
A healthy lifestyle is also sometimes used to describe someone who spends a lot of time exercising or playing outdoors, but there is a little more to it.
This person isn't just busy doing things—they are also eating right and taking care of their body.
The bohemian and nomadic lifestyles also share some similarities.
Those living a Bohemian lifestyle like to travel around and are often artistic.
They seem to have a deep spiritual connection.
Conversely, those living a nomadic lifestyle don't just travel a lot—they move.
Roots and responsibility are not their main concern.
Those living a lifestyle of luxury enjoy the finer things in life.
They buy the best things, eat the most decadent foods, and spend lots of money on things they enjoy.
I think it is normal to have a few various lifestyles in each of us.
Embrace the pieces of different lifestyles that make you happy, and ditch those you don't like.
Your lifestyle directly results from the life you live—so make your own and don't box yourself in.
You can create and change your lifestyle whenever or as much as you want to!
Let us know what types of lifestyle you enjoy the most in the comment section below.