Motivational Quotes About Success, Productivity & Focus
I have been receiving a ton of requests for more categorized motivational quotes, so this time we will focus on achievement, productivity and focus.
Here is our collection of motivational quotes about goals, success, productivity and focus.
Enjoy!
If you like this article, we suggest you explore our most popular quotes article, a list of short inspirational quotes for daily encouragement.
Check out more inspirational quotes on our motivational quotes category page.
Motivational Success Quotes
Because you are the CEO of your life! 🙂
1. "Success is nothing more than a few simple disciplines, practiced every day." – Jim Rohn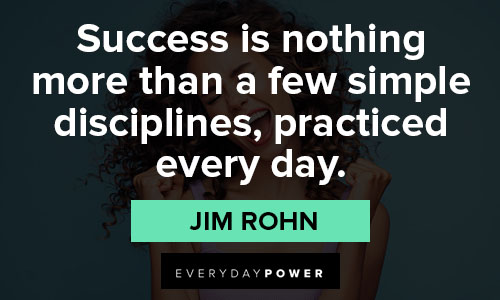 You will also enjoy our article on achievement quotes.
2. "I think that's the single best piece of advice: constantly think about how you could be doing things better and questioning yourself." – Elon Musk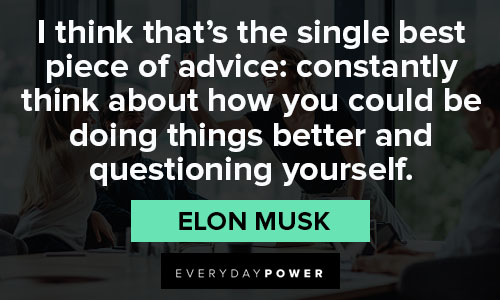 You will also enjoy our article on business motivational quotes.
3. "What holds most people back isn't the quality of their ideas, but their lack of faith in themselves. You have to live your life as if you are already where you want to be." – Russell Simmons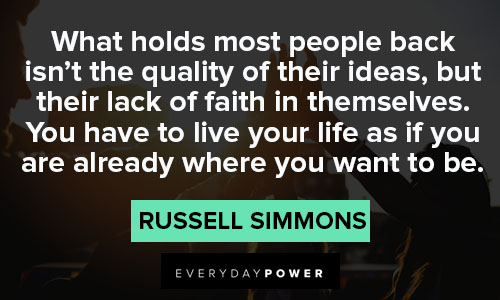 4. "We are really competing against ourselves, we have no control over how other people perform." – Pete Cashmore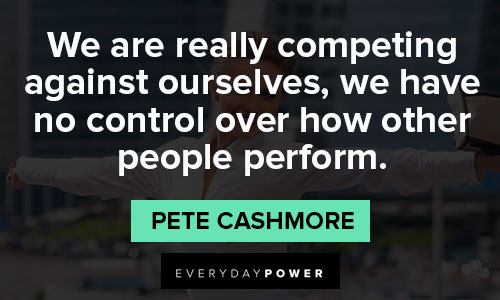 You will also enjoy our article on motivational.
5. "The question I ask myself like almost every day is, 'Am I doing the most important thing I could be doing?'… Unless I feel like I'm working on the most important problem that I can help with, then I'm not going to feel good about how I'm spending my time. And that's what this company is." – Mark Zuckerberg (see more quotes by Mark Zuckerberg)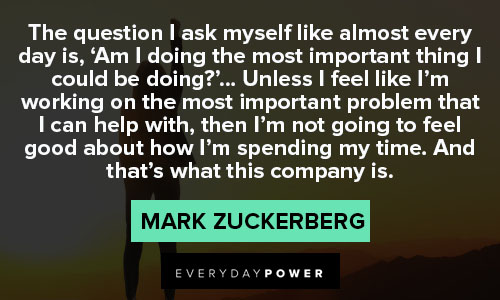 You will also enjoy our article on focus quotes.
6. "If you don't design your own life plan, chances are you'll fall into someone else's plan. And guess what they have planned for you? Not much." – Jim Rohn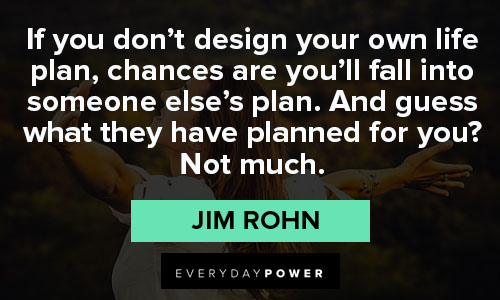 You will also enjoy our article on Charlie Brown quotes.
7. "What we fear doing most is usually what we most need to do." – Ralph Waldo Emerson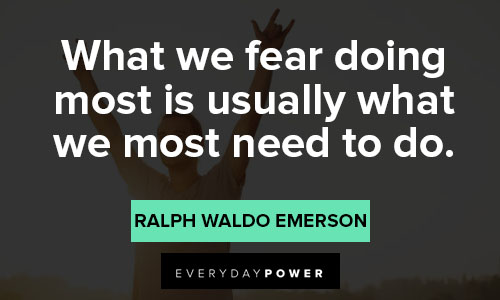 8. "Success is…knowing your purpose in life, growing to reach your maximum potential, and sowing seeds that benefit others." – John Maxwell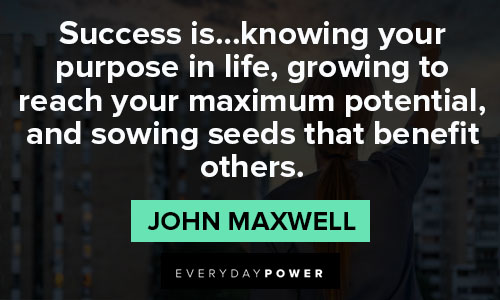 9. "Profits are better than wages. Wages make you a living; profits make you a fortune." – Jim Rohn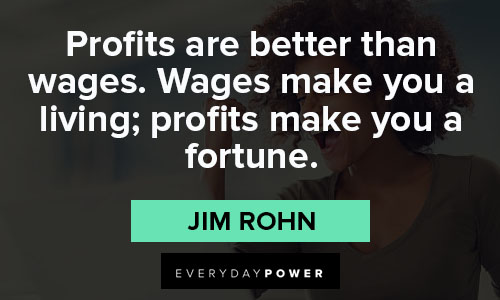 10. "Sweat equity is the most valuable equity there is. Know your business and industry better than anyone else in the world. Love what you do or don't do it." – Mark Cuban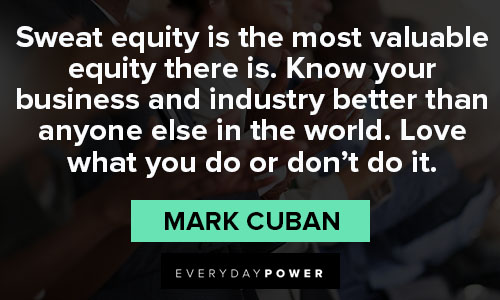 11. "When we are no longer able to change a situation, we are challenged to change ourselves." – Viktor E Frankl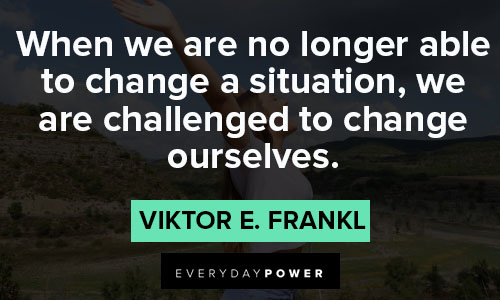 12. "Everything begins with a decision. Then, you have to manage that decision for the rest of your life." – John Maxwell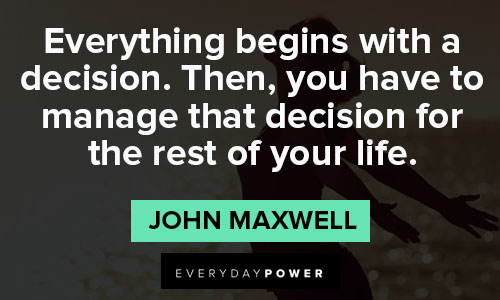 13. "If you want to be a leader who attracts quality people, the key is to become a person of quality yourself." – Jim Rohn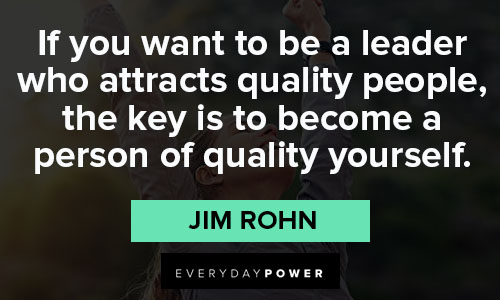 14. "The difference between average people and achieving people is their perception of and response to failure." – John Maxwell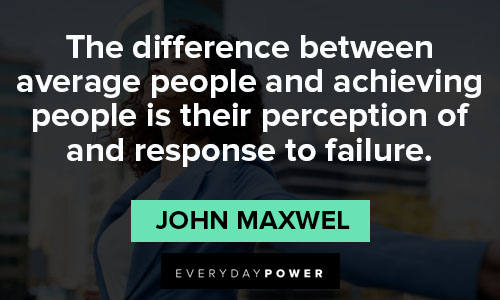 15. "Either you run the day or the day runs you." – Jim Rohn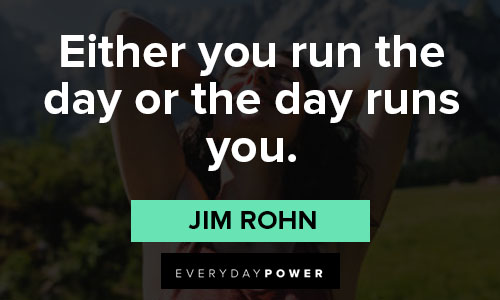 16. "The top players in every field think differently when all the marbles are on the line. Great performers focus on what they are doing, and nothing else…They let it happen, let it go. They couldn't care less about the results." – John Eliot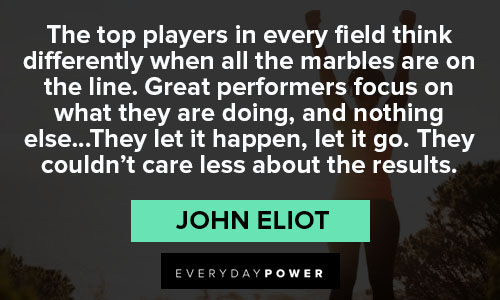 17. "There is one single thread binding my way together…the way of the Master consists in doing one's best…that is all." – Confucius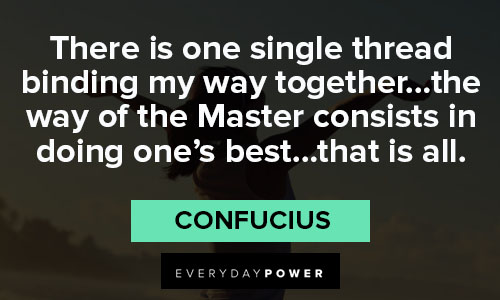 18. "A business has to be involving, it has to be fun, and it has to exercise your creative instincts." – Sir Richard Branson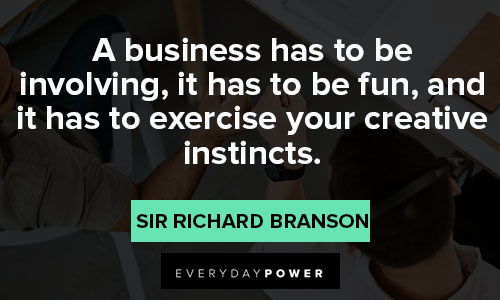 19. "It's fine to celebrate success but it is more important to heed the lessons of failure." – Bill Gates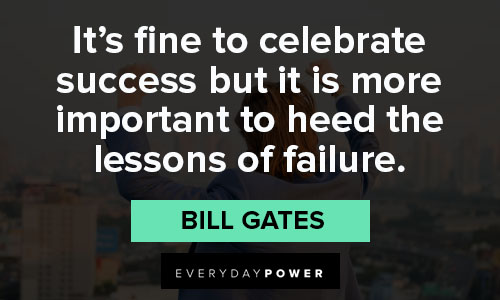 20. "What other people label or might try to call failure, I have learned is just God's way of pointing you in a new direction" – Oprah Winfrey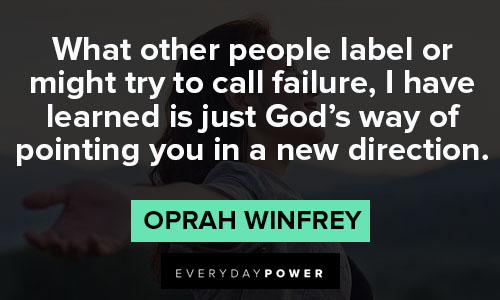 21. "Part of being a winner is knowing when enough is enough. Sometimes you have to give up the fight and walk away, and move on to something that's more productive." – Donald Trump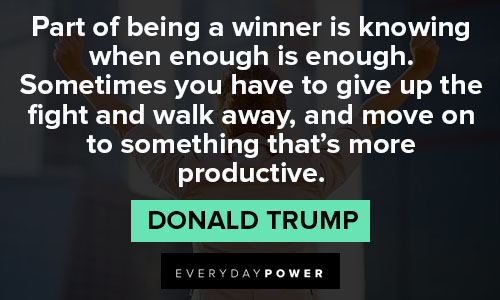 22. "You don't overcome challenges by making them smaller but by making yourself bigger." – John Maxwell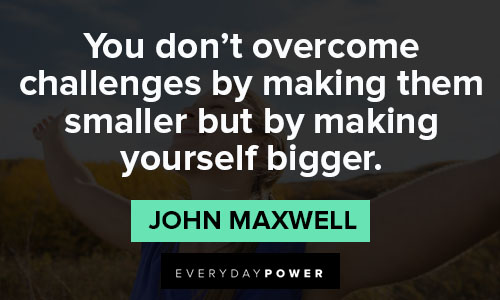 23. "High expectations are the key to absolutely everything." – Sam Walton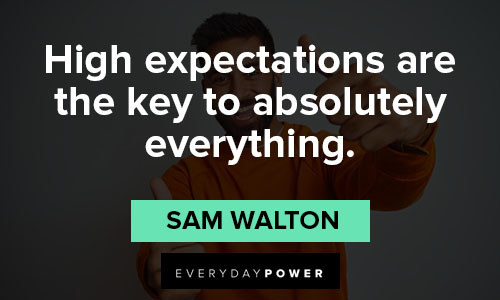 Motivational Quotes About Success To Give You Tips To Success
24. "Success means having the courage, the determination, and the will to become the person you believe you were meant to be." ― George Sheehan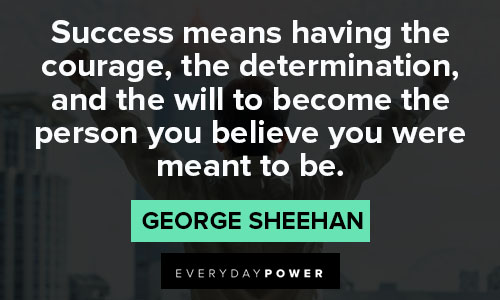 25. "Action is the foundational key to all success." ― Pablo Picasso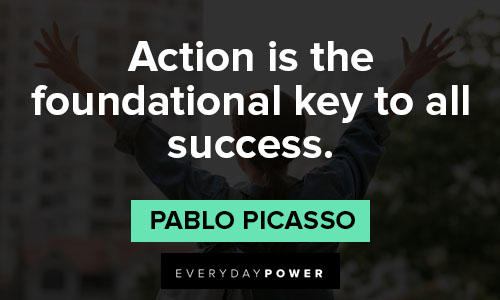 26. "For success, attitude is equally as important as ability." ― Harry F. Banks
27. "I attribute my success to this: I never gave or took any excuse." ― Florence Nightingale
28. "To succeed in life, you need two things: ignorance and confidence." ― Mark Twain
29. "You've got to get up every morning with determination if you're going to go to bed with satisfaction." ― George Lorimer
30. "Success usually comes to those who are too busy to be looking for it." ― Henry David Thoreau
31. "Success does not consist in never making mistakes but in never making the same one a second time." ― George Bernard Shaw
32. "Success is going from failure to failure without losing enthusiasm." ― Winston Churchill
33. "The secret of success in life is for a man to be ready for his opportunity when it comes." ― Benjamin Disraeli
Also check out these quotes from Sidney Poitier that inspire, move, and motivate.