Business Motivational Quotes about Massive Success
Check out our latest collection of business motivational quotes to inspire your journey towards success.
I was looking all over the internet for business motivational quotes and I couldn't find any…so this post came to life!
As you know, starting a business is not easy and being successful is even more difficult.
Many of us have dreams of business, entrepreneurship and financial freedom but the road to get there can be arduous, and will surely test every part of you.
Still, it's a journey worth taking and a goal worth fighting for.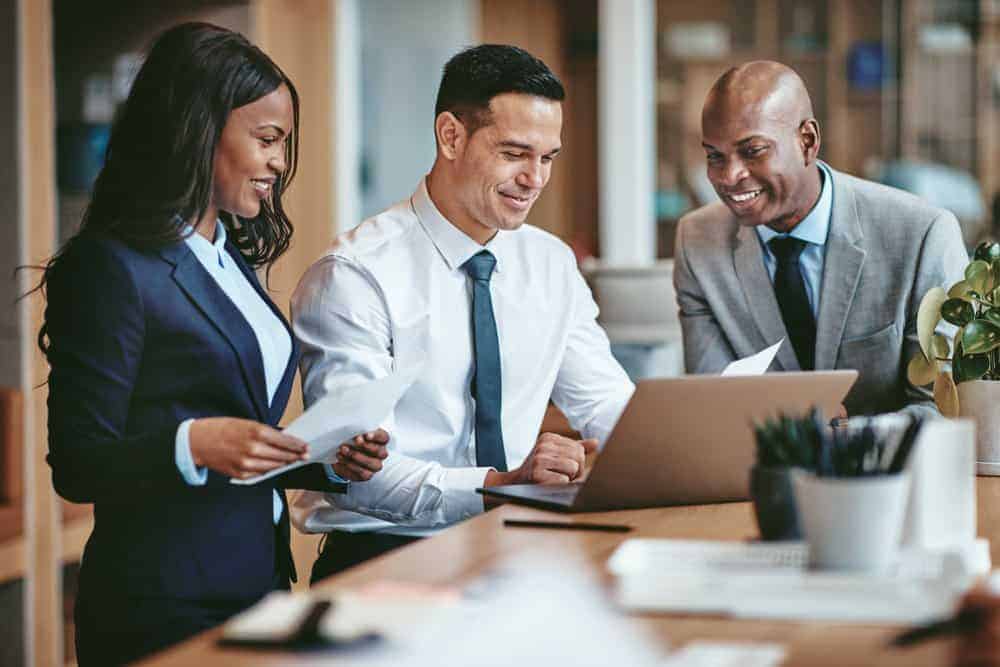 We only live once, and if you're up for it…let's see what you're capable of in the business world.
Here are some common yet necessary questions you must ask yourself at the start of your business journey:
Why is a business so important to you in the first place?
What need can you meet?
What are you already really good at?
What excites you?
What does the world need more of?
To inspire you towards achieving your own success, below is our collection of inspirational, wise, and thought-provoking business motivational quotes, collected from a variety of sources over the years.
We hope you enjoy these motivational business quotes that can serve as daily mantras for perseverance, vision and faith!
For more inspiration, don't forget to also read our collection of quotes about marketing to boost your business.
Business motivational quotes to inspire success
1. "It is difficult, but not impossible, to conduct strictly honest business." – Mahatma Gandhi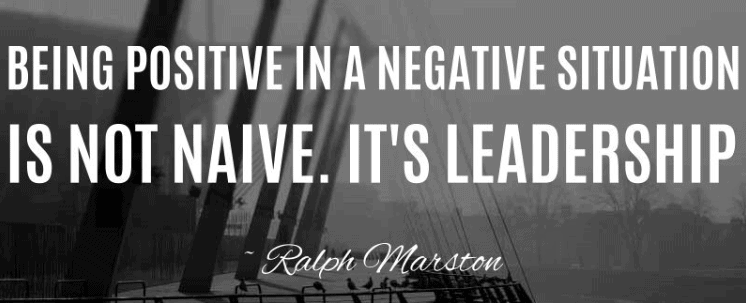 2. "Carpe per diem – seize the check." – Robin Williams
3. "I like thinking big. If you're going to be thinking anything, you might as well think big." – Donald Trump
4. "Success is often achieved by those who don't know that failure is inevitable." – Coco Chanel (see more Coco Chanel quotes)
5. "Business is never so healthy as when, like a chicken, it must do a certain amount of scratching around for what it gets." – Henry Ford
6. "There's no shortage of remarkable ideas, what's missing is the will to execute them." – Seth Godin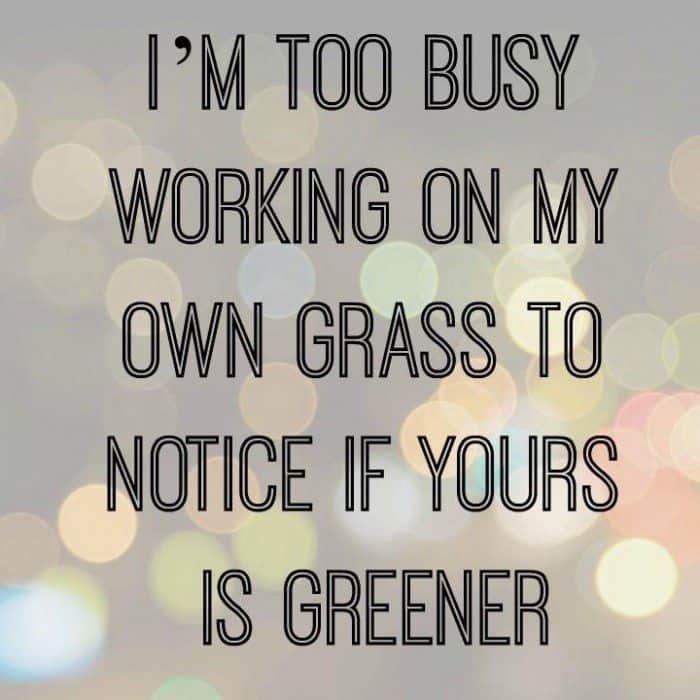 7. "My own business always bores me to death; I prefer other people's." – Oscar Wilde
8. "For every sale you miss because you're too enthusiastic, you will miss a hundred because you're not enthusiastic enough." – Zig Ziglar
Motivational business quotes to help you think big and execute bigger!
9. "Good business leaders create a vision, articulate the vision, passionately own the vision, and relentlessly drive it to completion." – Jack Welch
10. "Every sale has five basic obstacles: no need, no money, no hurry, no desire, no trust." – Zig Ziglar
11. "Love should be treated like a business deal, but every business deal has its own terms and its own currency. And in love, the currency is virtue. You love people not for what you do for them or what they do for you. You love them for the values, the virtues, which they have achieved in their own character." ― Ayn Rand
12. "Simple, genuine goodness is the best capital to found the business of this life upon. It lasts when fame and money fail and is the only riches we can take out of this world with us."― Louisa May Alcott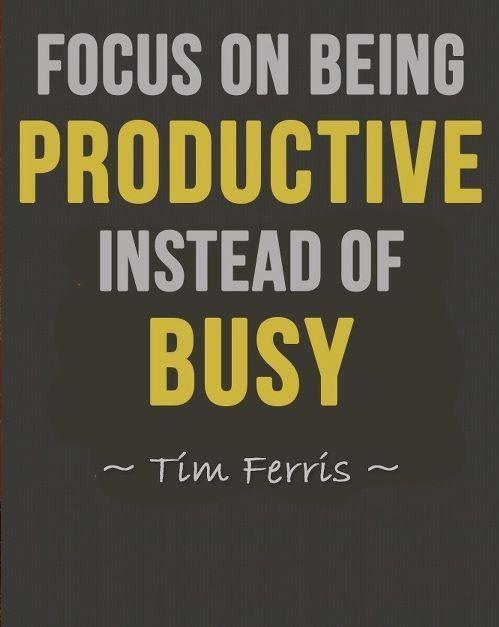 13. "When you are a leader, your job is to have all the questions. You have to be incredibly comfortable looking like the dumbest person in the room. Every conversation you have about a decision, a proposal, or a piece of market information has to be filled with you saying, "What if?" and "Why not?" and "How come?" ― Jack Welch
Also check out these powerful sales quotes for landing your next big sale.
Business motivational quotes you should know
14. "And while the law of competition may be sometimes hard for the individual, it is best for the race, because it ensures the survival of the fittest in every department." – Andrew Carnegie
15. "I insist on a lot of time being spent, almost every day, to just sit and think. That is very uncommon in American business. I read and think. So I do more reading and thinking, and make less impulse decisions than most people in business. I do it because I like this kind of life." ― Warren Buffett
16. "Failure is simply the opportunity to begin again, this time more intelligently." – Henry Ford
If you're enjoying these quotes, read our collection of Henry Ford quotes from one of America's greatest pioneers.

17. "Leadership is a potent combination of strategy and character. But if you must be without one, be without the strategy." – Norman Schwarzkopf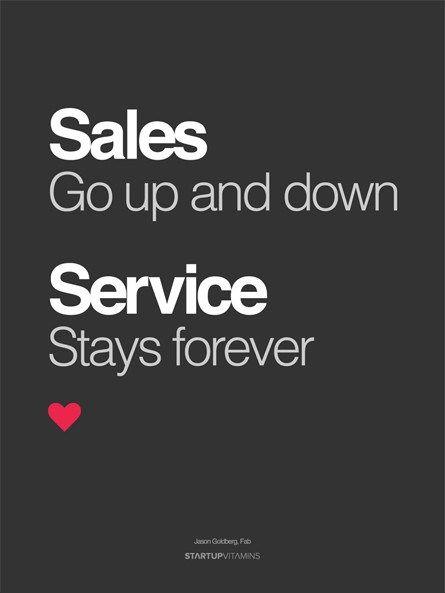 18. "Whenever you see a successful business, someone once made a courageous decision." – Peter F. Drucker
19. "If only we had the power to see ourselves in the same way that others see us.' Of all the mantras one might adopt in life, this is surely one of the better ones and for anyone in a leadership role it should be an essential part of the checks and balances that are built into a company's standard operating procedures." ― Richard Branson
If you're enjoying these quotes, make sure to read our collection of quotes by famous people to hear ideas from some of pop cultures current stars.

Motivational business quotes for entrepreneurs
20. "If you don't drive your business, you will be driven out of business." – B. C. Forbes
21. "Talent can be hired, money has to be earned. " – Vishnu
22. "To succeed in business it is necessary to make others see things as you see them." – John H. Patterson
23. "There have been times when I could have succumbed to some form of bribe, or could have had my way by offering one. But ever since that night in Dover prison I have never been tempted to break my vow.. My Parents always drummed into me that all you have life is your reputation: you may be very rich, but if you lose your good name you'll never be happy." ― Richard Branson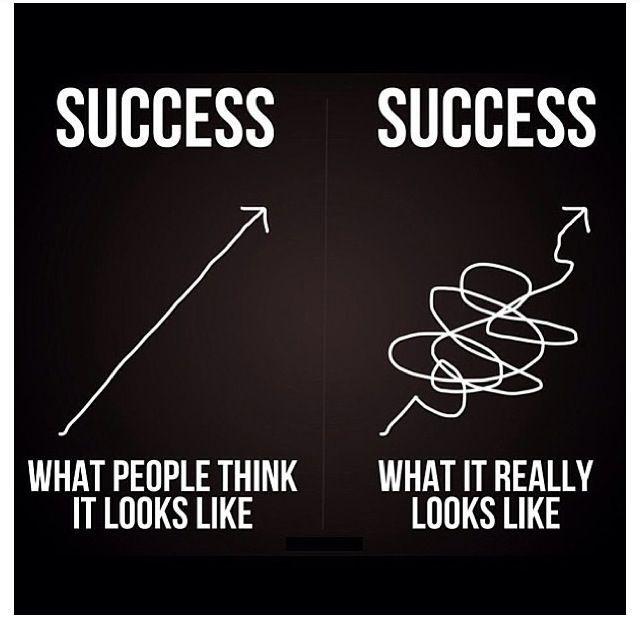 24. "Executive ability is deciding quickly and getting somebody else to do the work." – Earl Nightingale
25. "Sometimes when you innovate, you make mistakes. It is best to admit them quickly, and get on with improving your other innovations." – Steve Jobs
If you're enjoying these quotes, make sure to read our collection of innovation quotes that will inspire you to find new successes by trying new things.
Business motivational quotes to inspire you
26. "When [what you are deeply passionate about, what you can be best in the world at and what drives your economic engine] come together, not only does your work move toward greatness, but so does your life. For, in the end, it is impossible to have a great life unless it is a meaningful life. And it is very difficult to have a meaningful life without meaningful work. Perhaps, then, you might gain that rare tranquility that comes from knowing that you've had a hand in creating something of intrinsic excellence that makes a contribution. Indeed, you might even gain that deepest of all satisfactions: knowing that your short time here on this earth has been well spent, and that it mattered." ― James C. Collins
27. "…treasure what it means to do a day's work. It's our one and only chance to do something productive today, and it's certainly not available to someone merely because he is the high bidder. A day's work is your chance to do art, to create a gift, to do something that matters. As your work gets better and your art becomes more important, competition for your gifts will increase and you'll discover that you can be choosier about whom you give them to." ― Seth Godin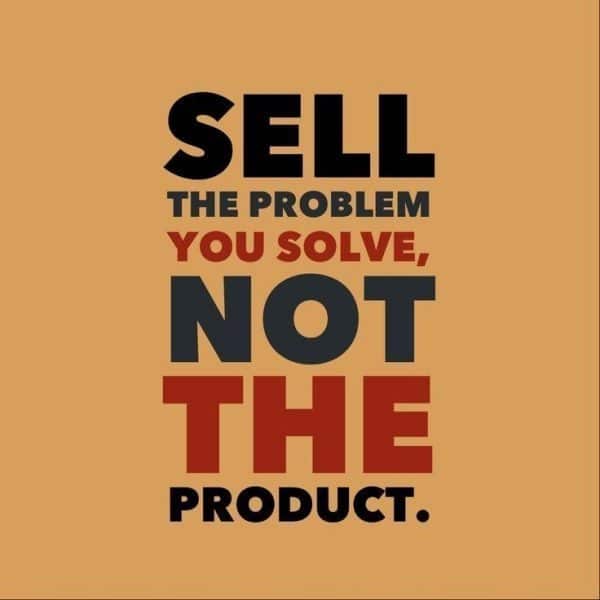 28. "The essence of a successful business is really quite simple. It is your ability to offer a product or service that people will pay for at a price sufficiently above your costs, ideally three or four or five times your cost, thereby giving you a profit that enables you to buy and to offer more products and services." ― Brian Tracy
Business motivational quotes to inspire your next idea
29. "If employees are doing something wrong or are making a mistake, I am doubly careful not to hurt their feelings and make them feel small or embarrassed. I just use four simple steps: "First, I talk to them privately. "Second, I praise them for what they are doing well. "Third, I point out the one thing at the moment that they could do better and I help them find the way. "Fourth, I praise them again on their good points." ― David J. Schwartz
If you're enjoying these quotes, make sure to read our collection of motivational quotes for employees about the power of a great team.
30. "Good brands reflect the histories of the time and the group of people that made them. They can not be copied. They can not be recycled." ― Richard Branson
31. "Until you become completely obsessed with your mission, no one will take you seriously. Until the world understands that you're not going away—that you are 100 percent committed and have complete and utter conviction and will persist in pursuing your project—you will not get the attention you need and the support you want." ― Grant Cardone

If you're enjoying these quotes, make sure to read our collection of Grant Cardone quotes from his books and presentations.

Business motivational quotes to boost you
32. "The interest of [businessmen] is always in some respects different from, and even opposite to, that of the public … The proposal of any new law or regulation of commerce which comes from this order … ought never to be adopted, till after having been long and carefully examined … with the most suspicious attention. It comes from an order of men … who have generally an interest to deceive and even oppress the public." ― Adam Smith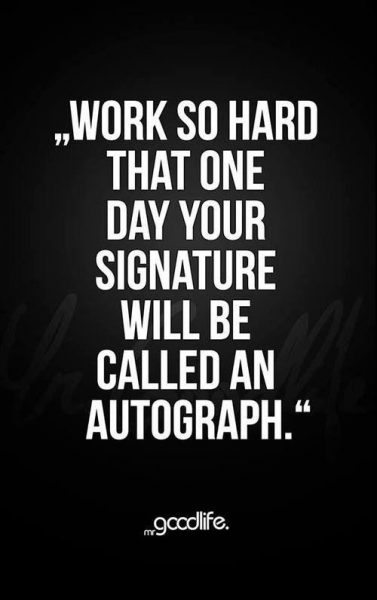 33. "Whenever you see a successful business, someone once made a courageous decision." ― Peter F. Drucker
Business motivational quotes that will aid you today
34. "Remarkable visions and genuine insights are always met with resistance. And when you start to make progress, your efforts are met with even more resistance. Products, services, career paths – whatever it is, the forces for mediocrity will align to stop you, forgiving no errors and never backing down until it's over. If it were any other way, it would be easy. And if it were any other way, everyone would do it and your work would ultimately be devalued. The yin and yang are clear: without people pushing against your quest to do something worth talking about, it's unlikely to be worth the journey. Persist." ― Seth Godin
35. "Business opportunities are like buses, there's always another one coming." – Richard Branson
36. "Failure defeats losers, failure inspires winners." – Robert T. Kiyosaki
37. "Every problem is a gift—without problems, we would not grow." – Anthony Robbins
38. "Creative without strategy is called art. Creative with strategy is called advertising." – Jeff I. Richards
39. "You only have to do a few things right in your life so long as you don't do too many things wrong." – Warren Buffett
40. "Good ideas come from bad ideas, but only if there are enough of them." – Seth Godin
41. "And the day came when the risk to remain tight in a bud was more painful than the risk it took to blossom." – Anaïs Nin
42. "If you are not embarrassed by the first version of your product, you've launched too late." — Reid Hoffman, co-founder of LinkedIn
43. "I don't know the word 'quit.' Either I never did, or I have abolished it." – Susan Butcher
44. "Make every detail perfect and limit the number of details to perfect." — Jack Dorsey
Business motivational quotes to make your work day
45. "Always deliver more than expected." — Larry Page, co-founder of Google
46. "Your most unhappy customers are your greatest source of learning." — Bill Gates
47. "The road to success and the road to failure are almost exactly the same."— Colin R. Davis
48. "Stop chasing the money and start chasing the passion."— Tony Hsieh
49. "Be undeniably good. No marketing effort or social media buzzword can be a substitute for that." — Anthony Volodkin, founder of Hype Machine
50. "Make the most of yourself by fanning the tiny, inner sparks of possibility into flames of achievement." — Golda Meir
51. "Don't be afraid to give up the good to go for the great." – John D. Rockefeller
52. "Don't let the fear of losing be greater than the excitement of winning."— Robert Kiyosaki
53. "The value of an idea lies in the using of it." — Thomas Edison
54. "Outstanding people have one thing in common: An absolute sense of mission." – Zig Ziglar
More business motivational quotes and sayings
55. "If you can dream it, then you can achieve it. You will get all you want in life if you help enough other people get what they want." – Zig Ziglar
56. "You become what you think about." – Napoleon Hill
57. "Where we fall are the stepping-stones for our journey." – Lolly Daskal
58. "Success seems to be connected to action. Successful people keep moving. They make mistakes, but they don't quit." – Conrad Hilton
59. "A business becomes successful when it becomes mutually beneficial for you and your customers." – Pooja Agnihotri
60. "The beauty of the business is, you don't need to think about the eligibility." – Zahirul M Islam
61. "The continuation of success depends on greediness, patience, and dissatisfaction." – Dhirendra Pandey
62. "Great experience is made up of challenges." – Aniekee Tochukwu Ezekiel
63. "If everything is a priority, nothing is." – Yuri van der Sluis
64. "The purpose of business is to create and keep a customer." – Peter Drucker
Which of these business motivational quotes was your favorite?
There's nothing more refreshing than reading inspirational quotes from business leaders to help you keep moving forward.
We hope the motivational business quotes above will help you think big and execute bigger!
Remember, everyone must start somewhere, and the hardest part is commitment. But in the end, once success is achieved, you'll be overjoyed that you committed to yourself and your dream to succeed.
Did you enjoy these business motivational quotes? Which of the quotes was your favorite? Let us know in the comment section below.
June 4, 2021 6:00 AM EST
Click to view