Inspirational Acceptance Quotes About Life, Love and Relationships
Our latest collection of awesome acceptance quotes on Everyday Power!
All of us go through it. At one point in our life, maybe even right now, acceptance can be the most important thing. Whether it's acceptance from our family, friends, classmates or coworkers – we all want to feel respected, understood and connected.
But… does that always happen? Of course not? Why not? Many reasons. For some people, low self-esteem can have them feeling disconnected and shunned. For others, their confidence can have them removed from the pack, so far ahead, they can seem like an enemy.
Where do you stand? Maybe somewhere in between?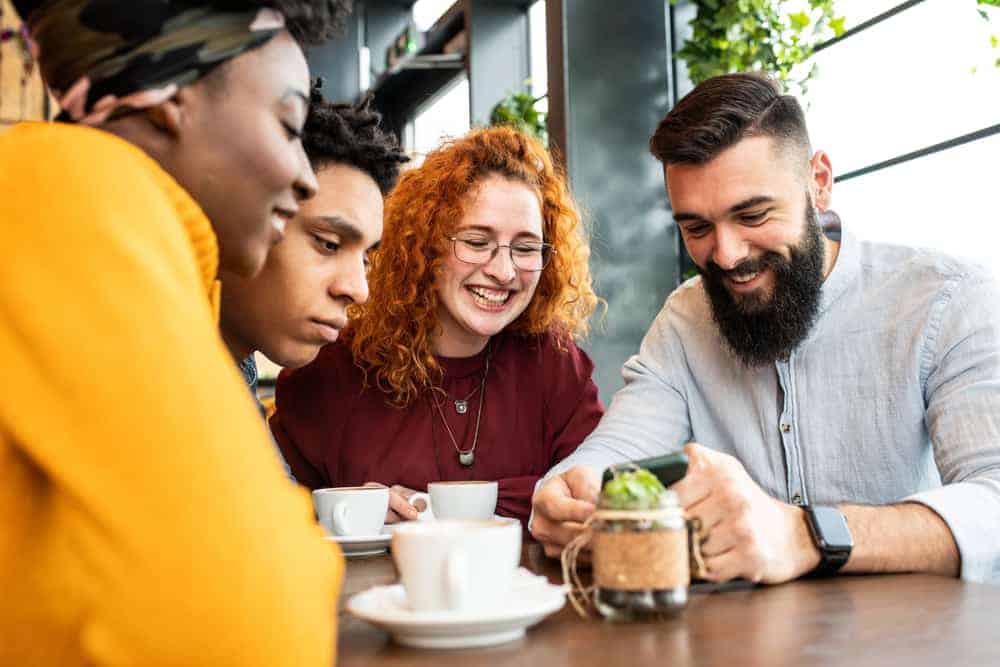 Here are some amazing acceptance quotes to remind you how amazing you are, whether others realize it or not!
Also check out these inspiring imperfection quotes about embracing your flaws.
Best Acceptance Quotes About Loving Yourself and Loving Others
1. "The happiest people in life are able to be themselves. But you cannot be yourself, until you accept yourself." – Jeff Moore
2. "I'm not perfect. I make mistakes. And I will make more mistakes. And that's OK." – Unknown
3. "How can anyone begin to love you if you don't love yourself?" – Jeff Moore
4. "To be beautiful means to be yourself. You don't need to be accepted by others. You need to accept yourself." – Thich Nhat Hanh
5. "Every step of our life we need to accept ourselves all over again." – Jeff Moore
6. "Love your mistake as much as your accomplishments. Because without mistakes, there wouldn't be any accomplishments."- Unknown
If you're enjoying these quotes, make sure to read our collection of mistake quotes about learning from error.

7. "The key to happiness is believing you are enough!"
8. "A loving person lives in a loving world. A hostile person lives in a hostile world. Everyone you meet is your mirror." – Ken Keyes
9. "You don't need to be perfect to feel absolutely great about yourself all the damn time."- Unknown
10. "To love oneself is the beginning of a life-long romance." – Oscar Wilde
If you're enjoying these quotes, make sure to check out our collection of Oscar Wilde quotes from the iconic author.
11. "I prefer to be true to myself, even at the hazard of incurring the ridicule of others, rather than to be false, and to incur my own abhorrence." – Frederick Douglass
12. "I'd rather be hated for who I am, than loved for who I'm not."- Unknown
13. "Do your thing and don't care if they like it." – Tina Fey
14. "Life is hard enough, stop beating yourself up."- Unknown
15. "Love yourself first and everything else falls into line. You really have to love yourself to get anything done in this world." – Lucille Ball
More acceptance quotes and sayings
16. "When you love yourself, it's easier to love the world. When you love the world, more love comes your way." – Jeff Moore
17. "Nothing brings down walls as surely as acceptance."― Deepak Chopra
18. "You are imperfect, permanently and inevitably flawed. And you are beautiful."― Amy Bloom
19. "Peace comes from within. Do not seek it without."― Siddhārtha Gautama
20. "Know that everything is in perfect order whether you understand it or not."― Valery Satterwhite
21. "There is strange comfort in knowing that no matter what happens today, the Sun will rise again tomorrow."― Aaron Lauritsen
22. "The worst loneliness is to not be comfortable with yourself."― Mark Twain
23. "Humility means accepting reality with no attempt to outsmart it."― David Richo
24. "My happiness grows in direct proportion to my acceptance, and in inverse proportion to my expectations."― Michael J. Fox
25. "Celebrate who you are in your deepest heart. Love yourself and the world will love you."― Amy Leigh Mercree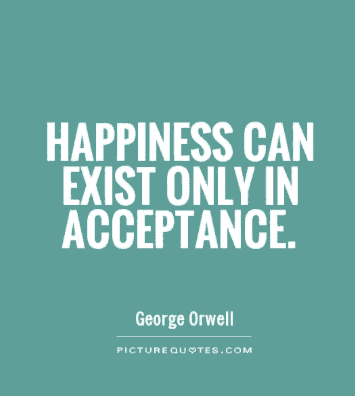 Want more inspirational acceptance quotes?
Share them with us and we will share them with the world!
Take second to Like, Comment Share
September 7, 2020 6:00 AM EST
Be the first one to leave a comment!