54 Best Motivational Quotes to Live Your Dreams
Our latest collection of the best motivational quotes we could find on the web!
Our experiences are shaped by the words we use and hear most often.
Here are 23 of the best motivational goals quotes to help make every experience empowering and inspiring!
Best Motivational Quotes
1. "The best revenge is massive success." –Frank Sinatra
2. "Optimism is the one quality more associated with success and happiness than any other." -Brian Tracy
3. "I am always doing things I can't do; that's how I get to do them." —Pablo Picasso
4. "Start where you are. Use what you have. Do what you can." –Arthur Ashe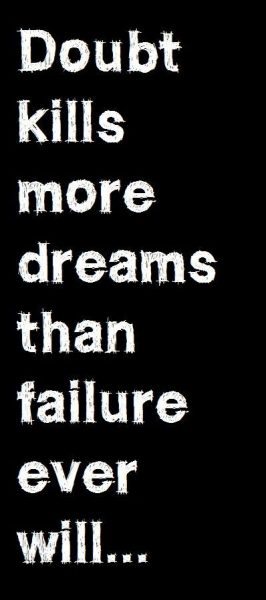 5. "Rather than getting nostalgic…embrace the new opportunities and challenges available to you now." –Richard Branson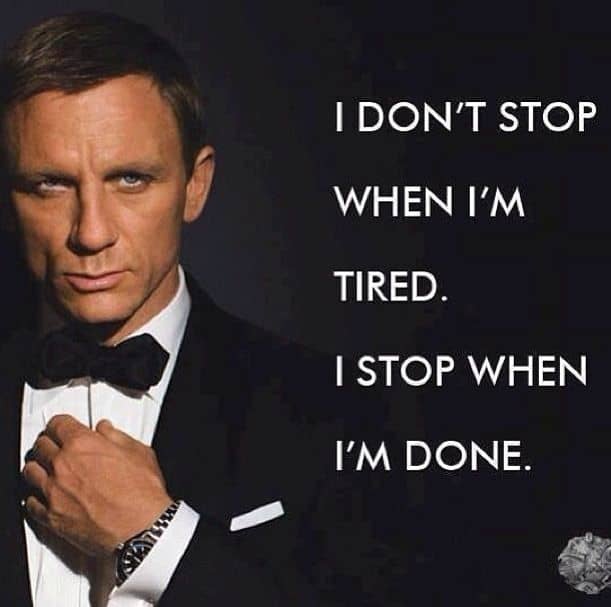 6. "The only person you are destined to become is the person you decide to be." –Ralph Waldo Emerson
If you're enjoying these quotes, make sure to read our collection of Ralph Waldo Emerson quotes on living a great life.

Best inspirational Quotes about life
7. "I love to see a young girl go out and grab the world by the lapels. Life's a bitch. You've got to go out and kick ass." -Maya Angelou
If you're enjoying these quotes, make sure to read our collection of bad bitch quotes to whip your self-confidence back into shape.

8. "Certain things catch your eye, but pursue only those that capture the heart." – Ancient Indian Proverb
9. "Never say anything about yourself you do not want to come true." -Brian Tracy
10. "To accomplish great things, we must not only act, but also dream, not only plan, but also believe." – Anatole France
11. "Don't worry about failures, worry about the chances you miss when you don't even try." –Jack Canfield
If you're enjoying this article, make sure to also check out these beauty quotes about the amazing life that is all around us.
More inspirational quotes
12. "I probably hold the distinction of being one movie star who, by all laws of logic, should never had made it. At each stage of my career, I lacked the experience." -Audrey Hepburn
13. "Impossible is not a fact… it's an opinion. What's impossible only remains so until someone finds a way to do what others are sure can't be done." -Anthony Robbins
14. "Believe you can and you're halfway there." —Theodore Roosevelt
If you're enjoying this article, make sure to check out our collection of words of wisdom to bring out the best in you.
15. "Most of the important things in the world have been accomplished by people who have kept on trying when there seemed to be no help at all." – Dale Carnegie
16. "Today I will do what others won't, so tomorrow I can accomplish what others can't." -Jerry Rice
17. "The average person puts only 25% of his energy and ability into his work. The world takes off its hat to those who put in more than 50% of their capacity, and stands on its head for those few and far between souls who devote 100%." – Andrew Carnegie (see more Andrew Carnegie quotes)
18. "First they ignore you. Then they laugh at you. Then they fight you. Then you win." -Mahatma Gandhi
If you're enjoying this article, make sure to also check out our collection of encouraging quotes to help keep you going.
More motivational quotes
19. "The most common way people give up their power is by thinking they don't have any."–Alice Walker
20. "I've got a theory that if you give 100 percent all of the time, somehow things will work out in the end." -Larry Bird
You might also like these quotes on life lessons to help you move on.
21. "Put your heart, mind, and soul into even your smallest acts. This is the secret of success." –Swami Sivananda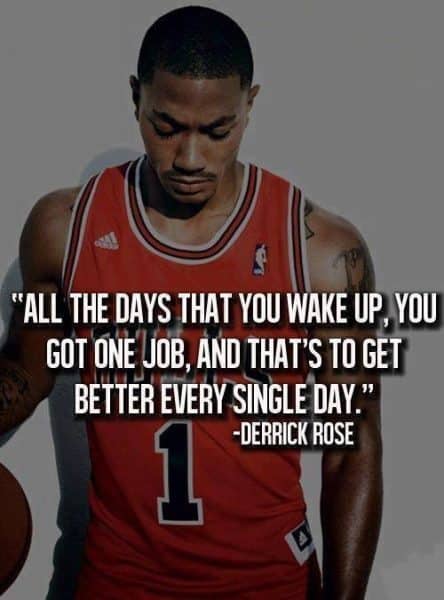 22. "We can do anything we want to do if we stick to it long enough." –Helen Keller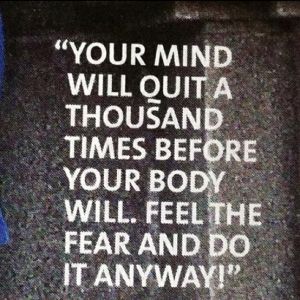 Great quotes abut life
23. "If you want to succeed in your life, remember this phrase: That past does not equal the future. Because you failed yesterday; or all day today; or a moment ago; or for the last six months; the last sixteen years; or the last fifty years of life, doesn't mean anything… All that matters is: What are you going to do, right now?" -Anthony Robbins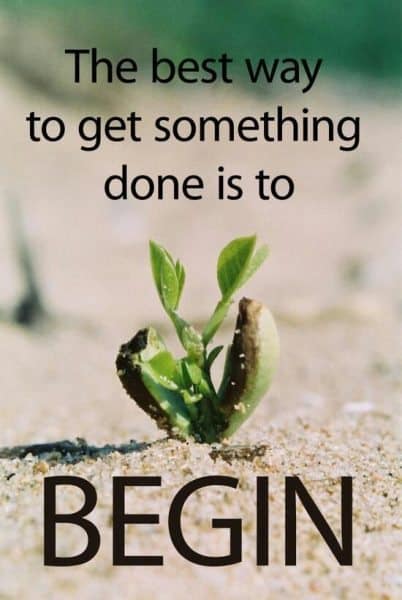 Best motivational quotes about living your dreams
24. "You have to dream before your dreams can come true." – A. P. J. Abdul Kalam
25. "Never give up on your dreams, no matter how painful and difficult your journey is." – Lisa
26. "The best way to make your dreams come true is to wake up." – Paul Valrey
27. "Don't let your dreams be dreams." – Jack Johnson
28. "Let your dreams outgrow the shoes of your expectations." – Ryunosuke Satoro
29. "You have to have patience, work hard and preserve in order to follow your dreams." – Whitney Port
30. "You have to work on your dreams every day, and that's what I am doing." – Memphis Depay
31. "Your dreams are your dreams. Sometimes they don't make sense to other people." – Lindsey Horan
32. "I want people to know that you can chase your dreams no matter where you are in your life, and it can work out. I know. It happened to me." – Kurt Warner
33. "Never let your dreams go away." – Mike Piazza
34. "You don't have to give up your dreams in order to earn a living – they can go hand in hand." – Michelle Visage
You will also enjoy our article on dream quotes.
Motivational Quotes about Success
35. "It is remarkable how much long-term advantage people like us have gotten by trying to be consistently not stupid, instead of trying to be very intelligent." — Charlie Munger
36. "You can't be that kid standing at the top of the waterslide, overthinking it. You have to go down the chute." — Tina Fey
37. "When I believe in something, I'm like a dog with a bone." — Melissa McCarthy
38. "And the day came when the risk to remain tight in a bud was more painful than the risk it took to blossom." — Anaïs Nin
39. "The standard you walk past, is the standard you accept." — David Hurley
40. "Success is stumbling from failure to failure with no loss of enthusiasm." ― Winston Churchill
41. "Keep your eyes on the stars, and your feet on the ground." ― Theodore Roosevelt
42. "Do not stop thinking of life as an adventure. You have no security unless you can live bravely, excitingly, imaginatively; unless you can choose a challenge instead of competence." ― Eleanor Roosevelt
43. "Perfection is not attainable. But if we chase perfection we can catch excellence." — Vince Lombardi
44. "Get a good idea and stay with it. Dog it, and work at it until it's done right." — Walt Disney
Best Motivational Quotes To Help You Attain Self Belief
45. "Life isn't about finding yourself. Life is about creating yourself." ― George Bernard Shaw
46. "Doubt kills more dreams than failure ever will." — Suzy Kassem
47. "We generate fears while we sit. We overcome them by action. Fear is nature's way of warning us to get busy." — Dr. Henry Link
48. "It's not whether you get knocked down, it's whether you get back up." — Vince Lombardi
49. "If you can change your mind, you can change your life." ― William James
50. "Doing the best at this moment puts you in the best place for the next moment." ― Oprah Winfrey
51. "Life is like riding a bicycle. To keep your balance, you must keep moving." ― Albert Einstein
52. "To see what is right and not do is a lack of courage." — Confucius
53. "Make your life a masterpiece, imagine no limitations on what you can be, have, or do." — Brian Tracy
54. "You don't have to be great to start, but you have to start to be great." — Zig Ziglar
Which motivational quotes are your favorite?
Tell us in the comment section below.