Ex Quotes to Help You Make the Most Out of Your Break-up
They say love is hard but no one warns you how difficult it can be to go through a break-up. These ex quotes will help.
It's hard to believe that a person you once loved so much could cause you so much hurt, anger, and grief. Break-ups can be hard whether you've been together for a month or for years.
There are many emotions you'll experience. Some days you might be sad and think about trying to get back together and other days they might be the person you hate the most in the world. These Ex quotes will help you get through the ups and downs.
Ex quotes about love
1. "Why are old lovers able to become friends? Two reasons. They never truly loved each other, or they love each other still." – Whitney Otto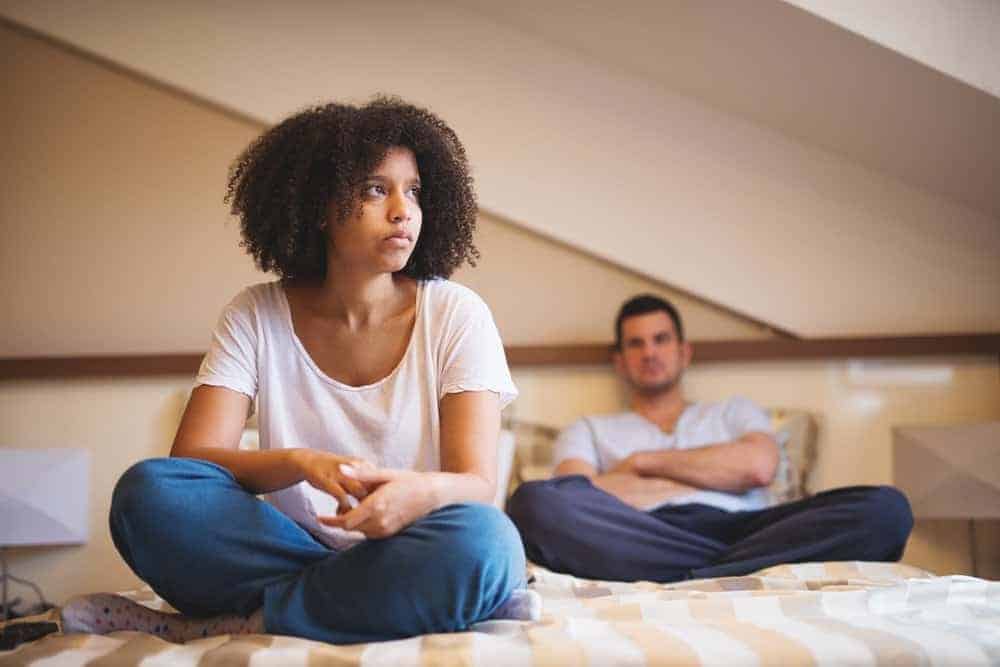 2. "Love doesn't leave you. Not all at once. It creeps back in, making you think it can be another way, that it can still be another way, and you have to remind yourself of the reasons that it probably won't be." – Laura Dave
3. "I thought I still loved you but then I realized I just love the memories of who you used to be." – Morgan Hanthom
4. "When someone loves you, there's nothing they won't do for you. When they stop loving you, there's nothing they will." – Matt Dunn
You might also like these break up quotes to help you heal and move on.
Ex quotes about not getting back together
5. "Some people don't realize what they have until it's gone, but that does not always mean they are supposed to get it back." – Stephan Labossiere
6. "He will be sorry for the way he treated you, don't you worry about that. Focus on your growth and watch his eyes gaze in sorrow as he knows, he was the bastard that made you strong." – Nikki Rowe
7. "In order to move on, you must understand why you felt what you did and why you no longer need to feel it." – Mitch Albom
8. "Realizing that many you once thought the world of are nothing but glorified assholes means you've grown up." – Crystal Woods
9. "Sometimes it takes a heartbreak to shake us awake & help us see we are worth so much more than we're settling for." – Mandy Hale
10. "I won't miss you. I will miss who I thought you were." – Unknown
11. "Just because you miss someone doesn't mean you need them back in your life. Missing is just a part of moving on." – Unknown
12. "I don't care what you think about me. I don't think about you at all." – Coco Chanel
13. "The only way to make sense out of change is to plunge into it, move with it, and join the dance." – Alan Watts
14. "I don't think much about guys from the past. I'm glad I knew them, but there's a reason they didn't make it into my future." – Lorraine Rosenthal
Ex quotes about the pain of breaking up
15. "You're gone and you left me. My heart has dissipated. The only thing I can feel is the blood rushing through my veins and the strings that hold my fragile heart together." – Karen Quan
16. "You have the right to leave someone, but at least tell them why, cause what's even more painful than being abandoned, is knowing you're not worth an explanation." – Drake
17. "I always knew looking back on the tears would make me laugh, but I never knew looking back on the laughs would make me cry." – Dr. Seuss
18. "Yes, I understand why things had to happen this way. I understand his reason for causing me pain. But mere understanding does not chase away the hurt. It does not call upon the sun when dark clouds have loomed over me. Let the rain come then if it must come! And let it wash away the dust that hurt my eyes!" – Jocelyn Soriano
19. "It hurts the worst when the person that made you feel so special yesterday makes you feel so unwanted today." – Unknown
20. "It hurts when one day you wake up and you know you're missing someone from your past but they are not there for you anymore." – Norma Marthalia
21. "I felt her absence. It was like waking up one day with no teeth in your mouth. You wouldn't need to run to the mirror to know they were gone." – James Dashner
22. "I know my heart will never be the same but I'm telling myself I'll be okay" – Sara Evans
Ex quotes for when you miss them
23. "I miss everything about you… I can't believe that I still want you. After all the things we've been through. I miss everything about you." – Colbie Caillat
24. "It's probably a bad indicator of your lifestyle when you miss your ex-boyfriend because he's absolutely lethal." – Charlaine Harris
25. "They say when you are missing someone that they are probably feeling the same, but I don't think it's possible for you to miss me as much as I'm missing you right now." – Edna St. Vincent Millay
If you're enjoying these quotes, make sure to read our collection of miss you quotes to fill that loneliness in your heart.
26. "I don't want you back, but I would kill for the feeling of meeting you all over again." – Jessica Katoff
27. "It's crazy how you can go months or years without talking to someone but they still cross your mind every day." – Anurag Prakash Ray
28. "My heart won't let you go, and I need you to know, I miss you." – Miley Cyrus
29. "But I must admit I miss you quite terribly. The world is too quiet without you nearby." – Lemony Snicket
30. "I think it's important to realize you can miss something, but not want it back." – Paulo Coelho
31. "If I had a single flower for every time I think about you, I could walk forever in my garden." – Claudia Adrienne Grandi
32. "I miss him in so many ways, but right now I miss him in the way you always miss someone when you're single among a room full of couples." – Emily Griffin
33. "I miss you more than the sun misses the sky at night." – Taylor Swift
34. "There will be times when it seems that it would be best to just call him and see how he's doing. Don't deceive yourself, you don't care about how he's doing, you're just craving him, don't do it. You'll only hurt yourself." – Osayi Osar-Emokpae
35. "Whatever happens, whatever her final words are to me, I won't turn into one of those pricks who badmouth their exes out of boredom and bitterness. I'll cherish the time we had together. That's what's up. You know damn well it was a great time, stop the faking." – Caspar Vega
More ex quotes
36. "Oftentimes someone leaves their partner who is comparable to the sun for someone else who is comparable to a spark." – Mokokoma Mokhonoana
37. "It is so strange, to encounter an ex. It's as if you're in a foreign film, and what you're saying face-to-face has nothing to do with the subtitles flowing beneath you. We are so careful not to touch, although once upon a time, I slept plastered to him in our bed, like lichen on a rock. We are two strangers who know every shameful secret, every hidden freckle, every fatal flaw in each other." – Jodi Picoult
38. "We are all trying to get over the person who broke our hearts. We are all far from perfect." – Alex Rosa
If you're enjoying these quotes, make sure to read our collection of heart break quotes about moving on from a break up.
39. "It's disconcerting to realize how little you have to say to someone who once occupied such a prominent place in your bed." – Sue Grafton
40. "Sometimes a woman will look back on what she had, not because she wants to go there but to motivate her to do better." – Reuben "Mulah Truth" Holmes II
41. "When someone leaves, it's because someone else it about to arrive." – Paulo Coelho
42. "I forgive you. Not for you, but for me. Because like chains shackling me to the past I will no longer pollute my heart with bitterness, fear, distrust or anger. I forgive you beccause hate is just another way of holding on, and you don't belong here anymore." – Beau Taplin
43. "How do you know when its over? Maybe when you feel more in love with your memories than with the person standing in front of you." – Gunner Ardelius
44. "Sometimes, I don't know what haunts me more… the memories of you… or the happy person I used to be." – Ranata Suzuki
45. "The best revenge you can get on your ex is to move on and let them see you happy with someone that treats you better than they did." – Sonya Parker
Funny ex quotes
46. "Ever look at your ex and wondered, 'Was I drunk the entire relationship?'" – Unknown
47. "Just the way it never rains when you have an umbrella, you'll never run into people if you look fantastic. But go outside in pajamas, and you'll run into every ex you have." – Tim Gunn
48. "Dating an ex is the equivalent of failing a test you already had the answers to." – Kendrick Cole
If you're enjoying these quotes, you'll love our collection of dating quotes about modern day romance.
49. "Everyone has that one ex that they don't claim." – Nitya Prakash
50. "When your ex asks you to remain friends after you break-up, it's like a kidnapper asking you to "keep-in-touch" after he releases you." – Nitya Prakash
Which of these ex quotes inspired you to keep your head up and move on
As you work through the difficult emotions that can come with a break-up, keep this list of ex quotes close by. It can be helpful to hear from others that understand what you are feeling or read quotes that can be a good reminder on why you should put your phone down and not give your ex a call.
Keep your head up and each day will get a little better and you'll get a little stronger. Choose a few quotes that help you the most and put somewhere that you will see them during the hard times. Eventually this break up will be in the past and you'll be thankful to be past the relationship.
What's your biggest takeaway from these ex quotes and sayings? Do you have any other helpful quotes to add? Let us know in the comment section below.
February 25, 2020 7:30 AM EST
Be the first one to leave a comment!