Kahlil Gibran Quotes Full of Wisdom and Inspiration
Allow these lovely Khalil Gibran quotes to imprint their infinite wisdom on you.
If you're in search of a collection of Kahlil Gibran quotes, we've gathered some of the best ones full of wisdom and inspiration for you to enjoy.
Let us know which one was your favorite in the comment section below.
Kahlil Gibran is one of the most underrated artists of all time.
He left a significant impact on society, especially in counterculture circles.
Gibran was a Lebanese-American writer, poet, and painter.
He was born on January 6, 1883, in Lebanon but immigrated with his mother and siblings to the United States in 1895.
Gibran was a brilliant bohemian artist, and as a result, his quotes are full of meaning and wisdom.
He was an admirable and dignified man and can serve as a Role Model to anyone looking to find their own success in life.
Though his art has grown in popularity over the years Gibran is mostly known for his writing, particularly for a book called The Prophet.
He is the third best-selling poet of all time.
He is behind Shakespeare and Laozi.
The Prophet is a collection of poetic essays that talk about deep topics such as death and spirituality.
It has sold over 100 million copies, making it one of the bestselling books of all time.
The Prophet may be short, but it is full of wisdom.
Many people consider it life-changing.
Considering all his success, it's amazing how humble Kahlil Gibran was during his life.
He was known for being soft-spoken and kept a relatively small profile relative to his level of success.
Gibran died at the age of 48 due to cirrhosis of the liver.
This was a tragic and sudden end to an incredible life.
He requested that he be buried in Lebanon, and luckily his request was carried out.
After he died, he left behind hundreds of letters and other writings that were not published during his lifetime.
These letters and other writings allow us to further probe the mind of a truly brilliant man.
These posthumously released writings were studied by scholars and the common people alike.
They allowed people to better understand his genius.
Though his words of wisdom are deep, they still apply to everyday life.
Also check out our collection of quotes on karma that will inspire you to stay on the right path.
Wise Kahlil Gibran Quotes About Life
1. "Exaggeration is truth that has lost its temper." – Kahlil Gibran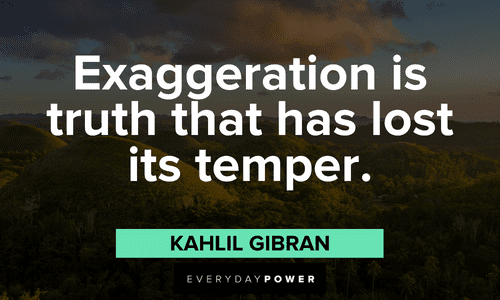 2. "Faith is a knowledge within the heart, beyond the reach of proof." – Kahlil Gibran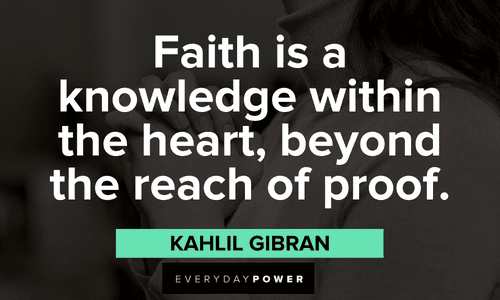 3. "If indeed you must be candid, be candid beautifully." – Kahlil Gibran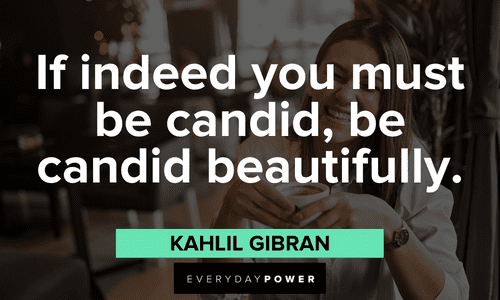 4. "Life without love is like a tree without blossoms or fruit." – Kahlil Gibran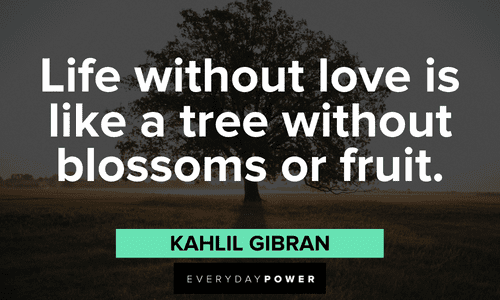 5. "Perplexity is the beginning of knowledge." – Kahlil Gibran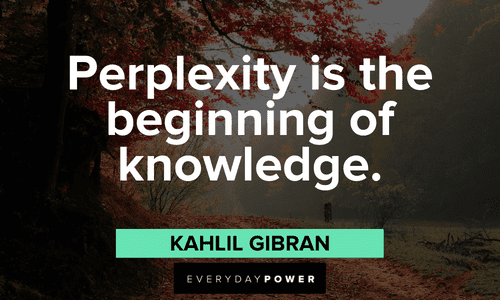 6. "Sadness is but a wall between two gardens." – Kahlil Gibran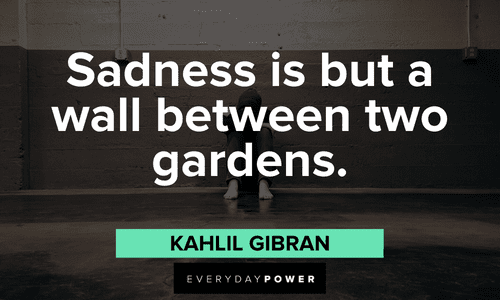 7. "Say not, 'I have found the truth,' but rather, 'I have found a truth." – Kahlil Gibran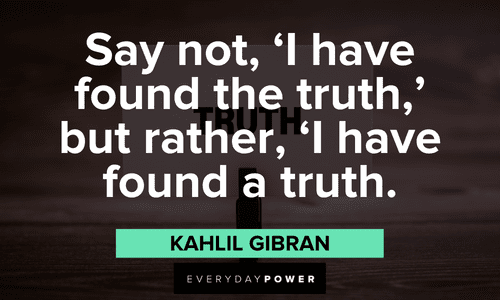 8. "The deeper sorrow carves into your being the more joy you can contain." – Kahlil Gibran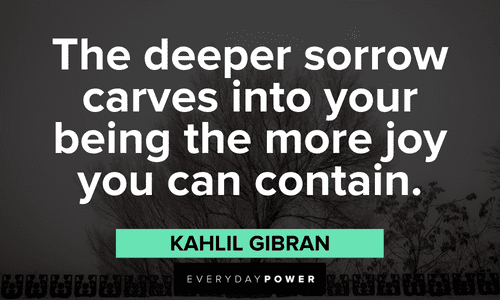 9. "There are those who give with joy, and that joy is their reward." – Kahlil Gibran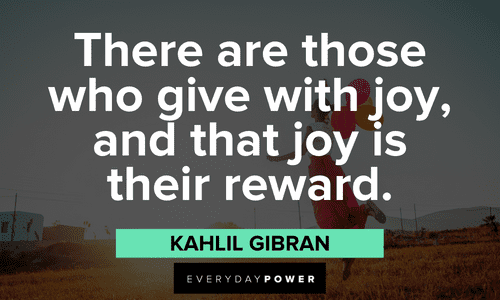 10. "To be able to look back upon one's life in satisfaction, is to live twice." – Kahlil Gibran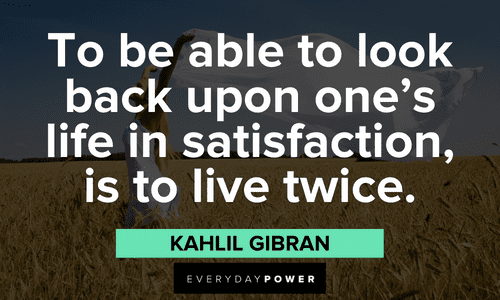 Kahlil Gibran quotes that will change the way you think
11. "If you cannot work with love but only with distaste, it is better that you should leave your work." – Kahlil Gibran
12. "If you love somebody, let them go, for if they return, they were always yours. And if they don't, they never were." – Kahlil Gibran
13. "If you reveal your secrets to the wind you should not blame the wind for revealing them to the trees." – Kahlil Gibran
14. "Generosity is giving more than you can, and pride is taking less than you need." – Kahlil Gibran
15. "Yesterday is but today's memory, tomorrow is today's dream." – Kahlil Gibran
16. "It is well to give when asked but it is better to give unasked, through understanding." – Kahlil Gibran
17. "Your friend is your needs answered." – Kahlil Gibran
18. "Out of suffering have emerged the strongest souls; the most massive characters are seared with scars." – Khalil Gibran
19. "If the other person injures you, you may forget the injury; but if you injure him you will always remember." – Kahlil Gibran
20. "Progress lies not in enhancing what is, but in advancing toward what will be." – Kahlil Gibran
Kahlil Gibran quotes to elevate your mind
21. "One day you will ask me which is more important? My life or yours? I will say mine and you will walk away not knowing that you are my life." Kahlil Gibran
22. "Ever has it been that love knows not its own depth until the hour of separation." – Kahlil Gibran
23. "Every man loves two women; the one is the creation of his imagination and the other is not yet born." – Kahlil Gibran
24. "We choose our joys and sorrows long before we experience them." – Kahlil Gibran
25. "The optimist sees the rose and not its thorns; the pessimist stares at the thorns, oblivious of the rose." – Kahlil Gibran
Which Kahlil Gibran Quotes did we miss?
It's not surprising that many teenagers report that The Prophet is one of their favorite books; the book's lessons and enlightenment apply to all ages.
Kahlil Gibran's quotes are timeless.
This man was enlightened.
Gibran was an incredible man that excelled in everything that he did.
His paintings and writings have preceded him and resulted in a prestigious legacy.
Do you have any other quotes to add to the list?
Let us know in the comment section below.
August 8, 2022 5:00 AM EST
Click to view