You Are Amazing Quotes to Bring You Pure Joy
Do you or someone you care about need a quick motivational boost?
These you are amazing quotes will remind you just how incredible you truly are.
How often do you encourage your family and friends?
Everyone has moments when they are feeling less than stellar.
The quotes we have collected today are jam-packed with positivity that will bring a smile to your face.
As important it is to empower yourself, it's equally as important to empower those around you and remind them how much they mean to you.
Get inspired by the motivational quotes we have listed below!
If you like this article, we suggest you explore our most popular quotes article, a list of short inspirational quotes for daily encouragement.
Look through our complete collection of inspirational quotes here.
You are amazing quotes about confidence
1. "The most beautiful thing you can wear is confidence." – Blake Lively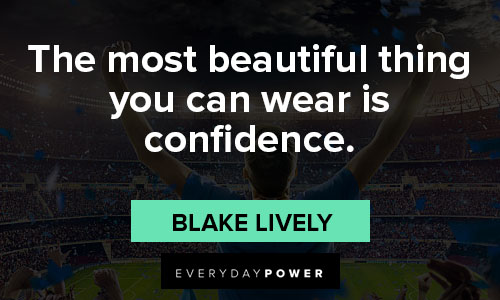 You will also enjoy our article on proud of you quotes.
2. "Confidence is not, 'They will like me'. Confidence instead is, 'I'll be fine if they don't'." – Christina Grimmie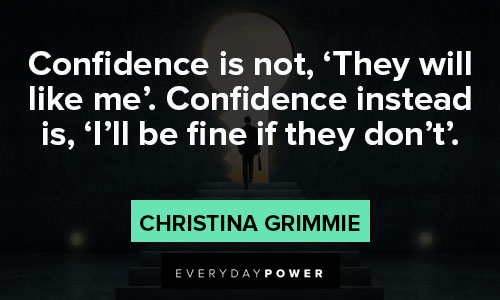 You will also enjoy our article on Pitbull quotes.
3. "When you have a lot of confidence and you feel like nobody can beat you, it's game over for everyone else." – James Day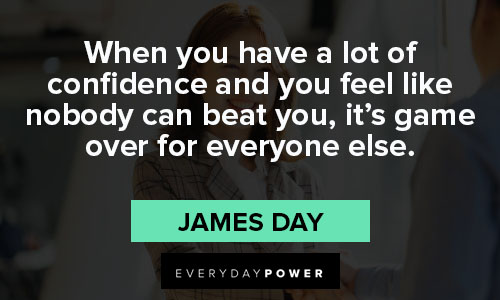 4. "If you're presenting yourself with confidence, you can pull off pretty much anything." – Katy Perry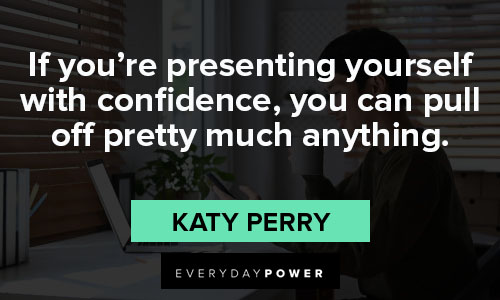 5. "Confidence literally starts from yourself. You have to go look in the mirror at yourself. If you don't like what you see, you're going to give off that energy." – Megan Thee Stallion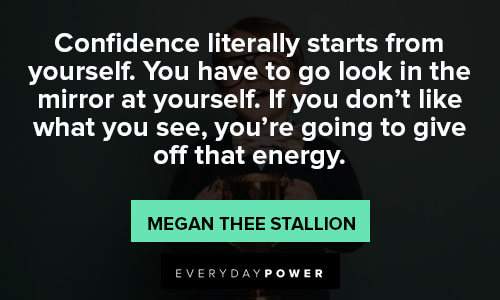 If you're enjoying these quotes, you'll love our collection of Megan Thee Stallion quotes to inspire your hot girl.
6. "Skill and confidence are an unconquered army." – George Herbert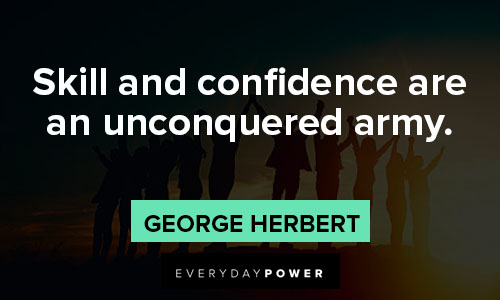 7. "Confidence. If you have it, you can make anything look good." – Diane von Furstenberg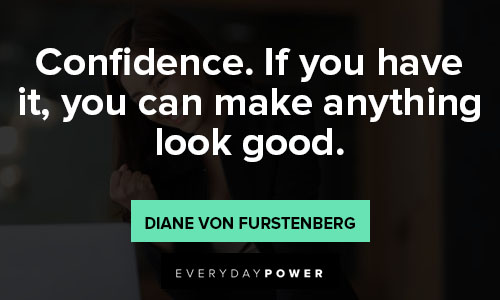 8. "Confidence in the goodness of another is a good proof of one's own goodness." – Michel de Montaigne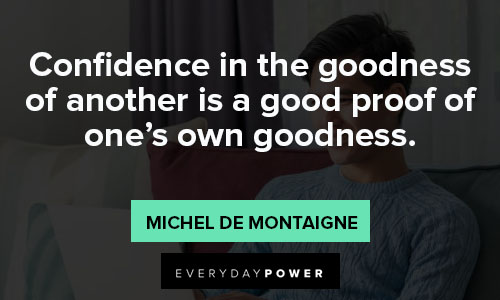 9. "Confidence is key. Sometimes, you need to look like you're confident even when you're not." – Vanessa Hudgens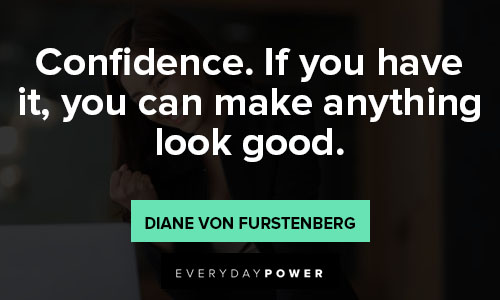 10. "You gotta have confidence in yourself first before anybody else will." – Jayson Tatum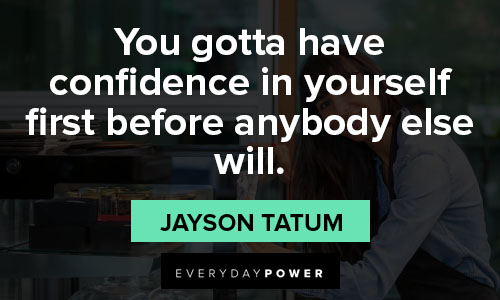 You are amazing quotes about encouragement and support
11. "Correction does much, but encouragement does more." – Johann Wolfgang von Goethe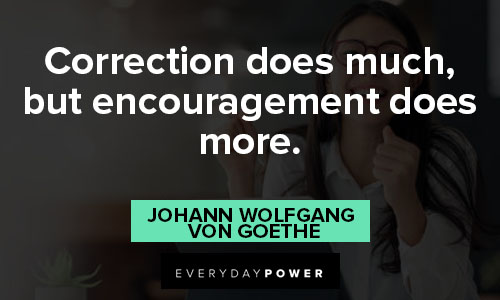 12. "If we're going to bring out the best in people, we, too, need to sow seeds of encouragement." – Joel Osteen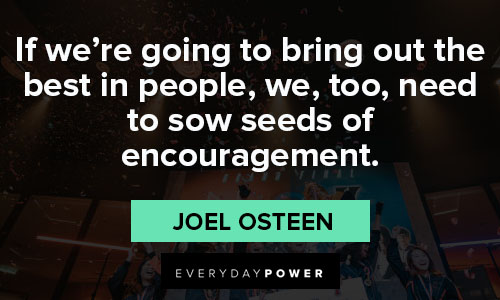 13. "I've learned that you shouldn't go through life with a catcher's mitt on both hands. You need to be able to throw something back." – Maya Angelou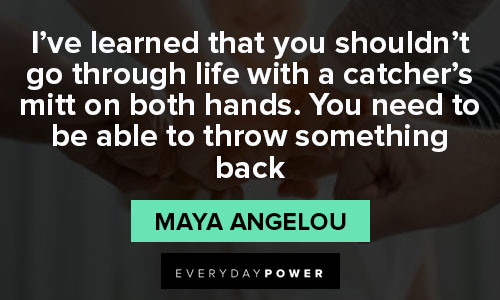 14. "Encouragement helps you to go one step more, become better." – Hubert de Givenchy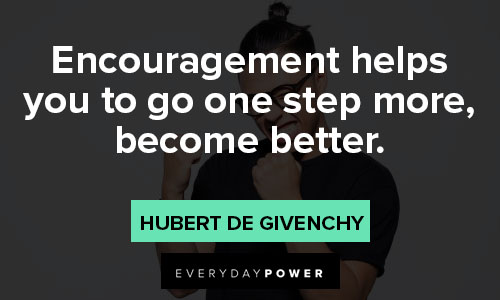 15. "Never look down on anybody unless you're helping him up." – Jesse Jackson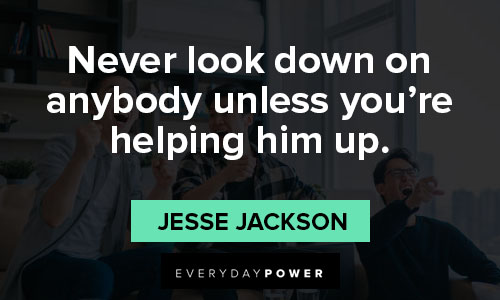 16. "What do we live for if not to make the world less difficult for each other." – George Eliot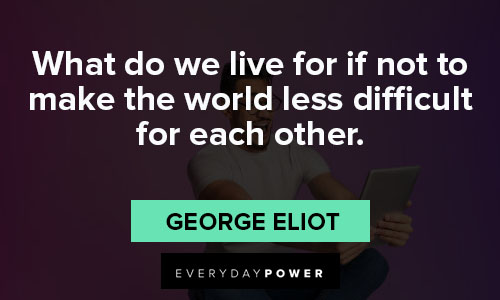 17. "There is nothing better than the encouragement of a good friend." – Katharine Butler Hathaway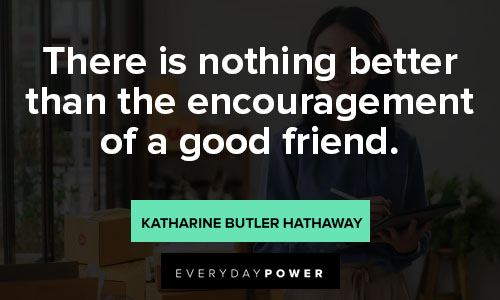 18. "Be a rock to others in need, be a rock of support to those who are facing critical issues, be a rock full of caring, but be a rock who recognizes that you also will experience times when you need to seek your own rock." – Byron Pulsifer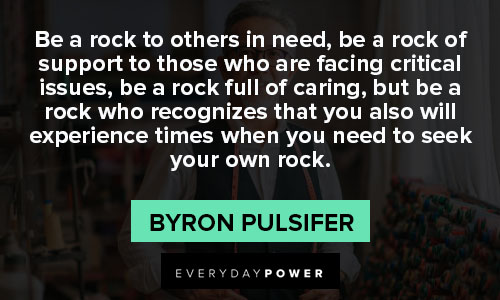 19. "When the story is said and done, our little bit may be invisible, but if we help encourage, push, and nudge things along, if we can just help, that would be fine." – Tom Prichard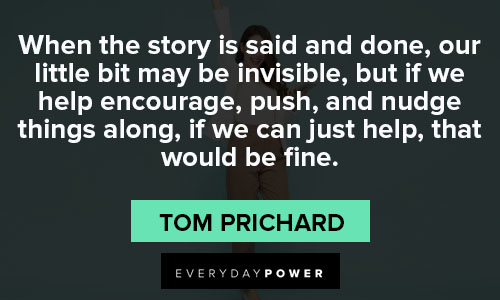 20. "Encouragement to others is something everyone can give. Somebody needs what you have to give. It may not be your money; it may be your time. It may be your listening ear. It may be your arms to encourage. It may be your smile to uplift. Who knows?" – Joel Osteen
21. "A word of encouragement during a failure is worth more than an hour of praise after success." – Unknown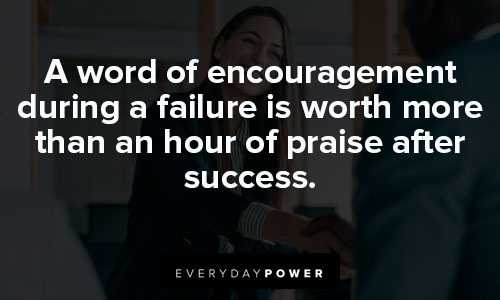 You are amazing quotes about being yourself
22. "When you're true to who you are, amazing things happen." – Deborah Norville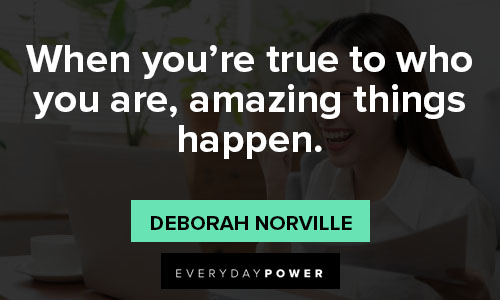 23. "Be yourself and set the trend. Don't follow." – YG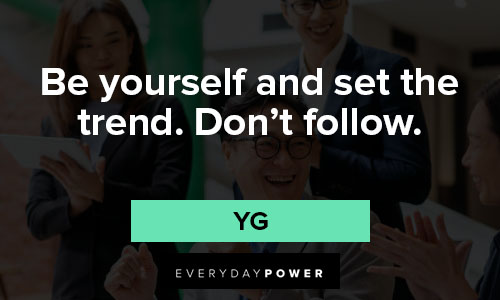 24. "Be yourself. The world worships the original." – Ingrid Bergman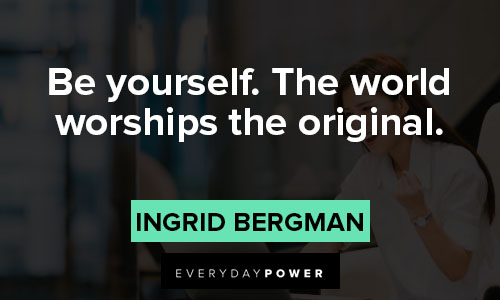 25. "Follow your passion. Be yourself, but check yourself before you wreck yourself." – Andy Cohen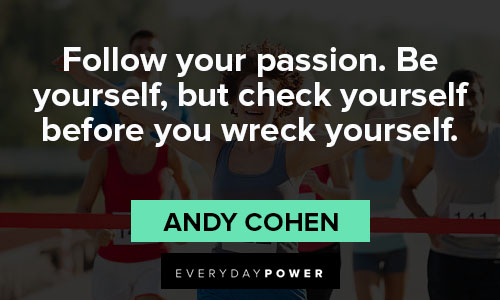 26. "You have to assert something about yourself in order to be yourself." – Dennis Porter
27. "The moment you doubt whether you can fly, you cease forever to be able to do it." — J.M. Barrie
28. "Remember that wherever your heart is, there you will find your treasure." – Paulo Coelho
29. "Just enjoy every moment – don't stress. Just be yourself." – Mabel
30. "You cannot be anything if you want to be everything." – Solomon Schechter
31. "Be exactly who you are. You can fit in any space you see yourself in. Be fearless." – Dawn Richard
32. "You can be plain and smart, or pretty and smart. You can even be plain and dumb! You just have to be yourself." – Ashley Tisdale
33. "Be yourself, take control of your life." – Emma Bunton
You are amazing quotes about positive thinking/mindset
34. "Positive thinking is a valuable tool that can help you overcome obstacles, deal with pain, and reach new goals." – Amy Morin
35. "If you change the way you look at things, the things you look at change." – Wayne Dyer
36. "A positive attitude causes a chain reaction of positive thoughts, events and outcomes. It is a catalyst and it sparks extraordinary results." – Wade Boggs
37. "Virtually nothing is impossible in this world if you just put your mind to it and maintain a positive attitude." – Lou Holtz
38. "If you're not positive energy, you're negative energy." – Mark Cuban
39. "You just keep a positive attitude no matter what comes in your way – challenges, roadblocks – don't let it faze you, and you can overcome anything." – Rose Namajunas
40. "Be a positive energy trampoline – absorb what you need and rebound more back." — Dave Carolan
41. "Just one small positive thought in the morning can change your whole day." — Dalai Lama
Inspirational You are amazing quotes
42. "Be bold, child. You are rare and you are brazen light." – Nicole Lyons
43. "So plant your own garden and decorate your soul instead of waiting for someone to bring you flowers." – Jorge Luis Borges
44. "It doesn't matter who you are, where you come from. The ability to triumph begins with you. Always." – Oprah Winfrey
45. "Don't look at your feet to see if you are doing it right. Just dance." – Anne Lamott
46. "It doesn't matter how many say it cannot be done or how many people have tried it before; it's important to realize that whatever you're doing, it's your first attempt at it." – Wally Amos
47. "When you come to the end of your rope, tie a knot and hang on." – Franklin D Roosevelt
48. "The most difficult thing is the decision to act, the rest is merely tenacity." — Amelia Earhart
49. "Don't let someone else's opinion of you become your reality" — Les Brown
50. "Always remember you are braver than you believe, stronger than you seem, and smarter than you think." – Christopher Robin
51. "Never let anyone or anything distract you from noticing how amazing you are." – Edmond Mbiaka
52. "Something amazing happens when you're in love and don't give a damn about what day it is anymore." – Chad Sugg
You Are Amazing Quotes To Be Proud of Yourself
53. "It's amazing what you can do when you decide to do it." — Lorii Myers
54. "You are amazing person with unique talents. Have faith in your abilities." — Lailah Gifty Akita
55. "Confidence comes not from always being right but from not fearing to be wrong." — Peter T. Mcintyre
56. "Always remember that you are absolutely unique. Just like everyone else." — Margaret Mead
57. "Your inner strength is your outer foundation." — Allan Rufus.
58. "And, baby, you know this one fits you to a tee. One word. All I can say is amazing." — Elliot Yamin
59. "You're amazing just the way you are." — Bruno Mars
60. "The most magical thing I have come across is a beautiful face with a beautiful heart and it's you." — Michael J. Bazin
61. "You are amazing simply for hanging in there and holding on, no matter how hard things get! And for moving forward no matter how scared you are or how anxious you feel. Yep, you are awesome." — Karen Salmansohn
62. "You are my heart, my life, my one and only thought." — Arthur Conan Doyle
What does "amazing" mean to you?
Amazing people aren't void of negative feelings or doubts.
Amazing people have the persistence and tenacity to move forward despite what they may be feeling inside.
Your potential for awesomeness has always been inside of you.
Now, get out there and be authentically you — the amazing person you were always destined to be.
We hope the inspirational quotes above have brought you joy, positivity, and happiness.
Be sure to share your favorites with a friend who may need to be reminded of their own awesomeness.
Which of these you are amazing quotes and sayings resonated with you the most?
Which one was your favorite?
Tell us everything down below.