Inspiring Quotes About Possibility and Your Potential
Listen to article
4 minutes
It's too easy to forget that the world is full of opportunities.
Let these beautiful quotes about possibility remind you of your potential.
Life is full of possibilities.
But often, our struggles make it hard for us to see the prize ahead.
Due to circumstances we usually can't control, we give up on our dreams or simply ride along the waves.
We think that just because we've missed the bus we can't get to where we want to be.
Let these wonderful quotes about possibility remind you of your potential.
Pick your favorite, write them in your journal, stick them to a wall, or carry them in your pocket.
Have them ready for when you need a little push in the right direction.
Check out our most popular quote article, a list of short inspirational quotes for daily inspiration.
Check out our entire collection of motivational quotes here.
Inspiring Sayings and Quotes about Possibility
1. "To be motivated by divine love is for everything to be possible." – Sunday Adelaja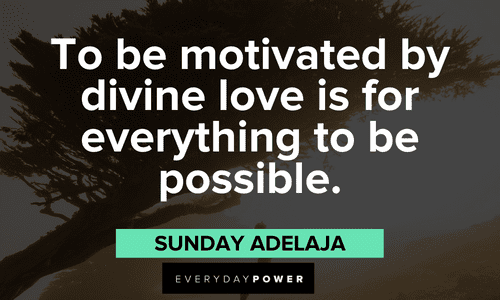 You will also enjoy our article on quotes about new beginnings.
2. "Imagination belongs to hope. It's the creative dance of possibility." – Sharon Weil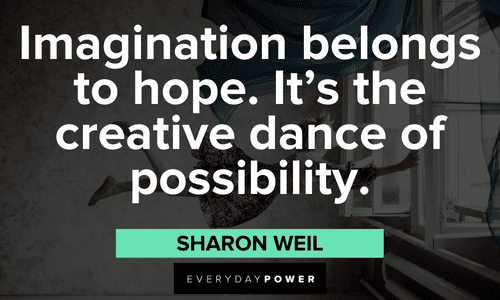 You will also enjoy our article on monday motivation quotes.
3. "When you're beyond redemption, anything is possible." – Anthony T. Hincks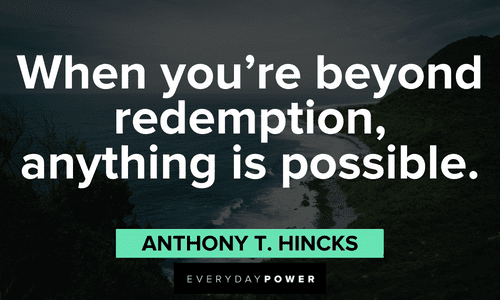 You will also enjoy our article on challenge quotes.
4. "Possibility lies in praying." – Lailah Gifty Akita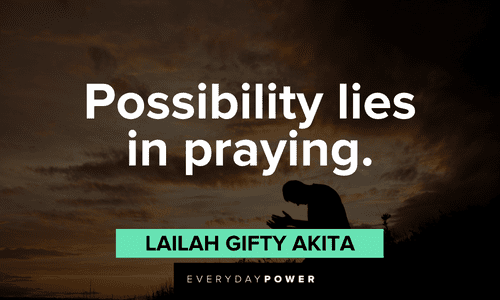 You will also enjoy our article on quotes by famous people.
5. "To understand possible means to understand impossible." – Dejan Stojanovic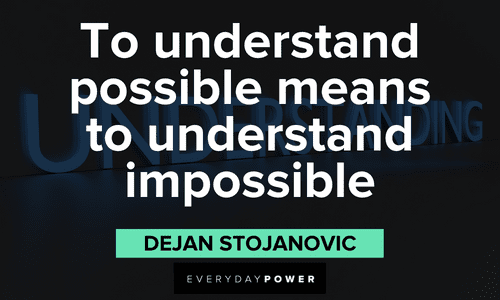 You will also enjoy our article on future quotes.
6. "It's possible to go on, no matter how impossible it seems." – Nicholas Sparks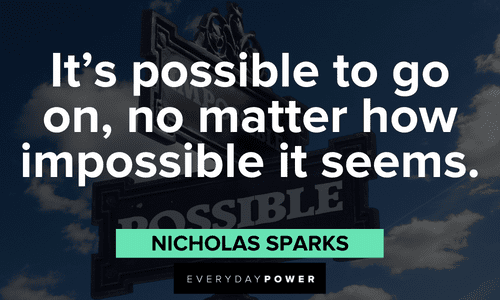 You will also enjoy our article on superhero quotes.
7. "The possible is just the impossible that we've come to accept." – Stewart Stafford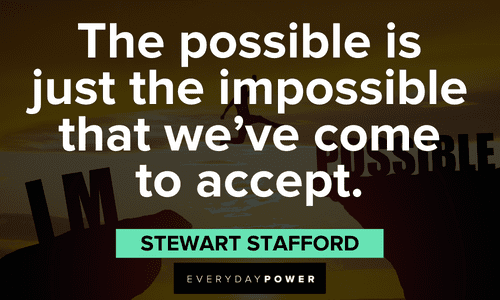 You will also enjoy our article on waves quotes.
8. "There are moments…brief, shining moments, when the impossible becomes possible." – Kelly Keaton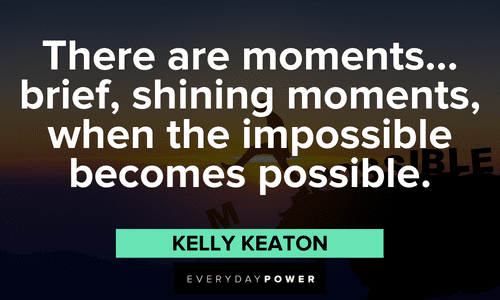 You will also enjoy our article on opportunity quotes.
9. "Greatness does not come from trying to achieve the possible." – Constance Friday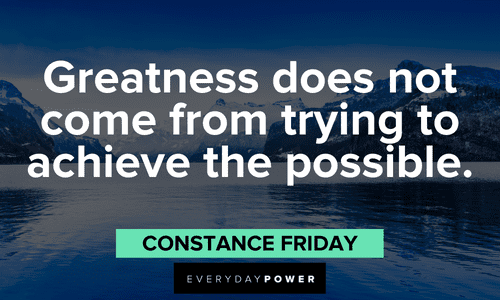 10. "Only those who can see the invisible, can do the impossible." – Jeffrey Fry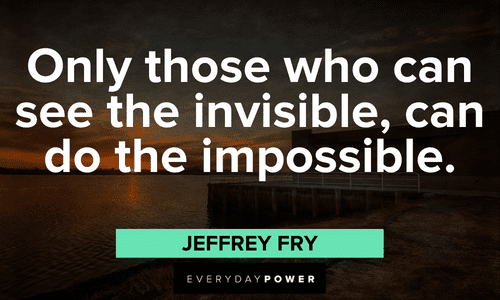 Quotes about Possibility To Make You Feel Limitless
11. "I believe it is possible to make magic every day." – Jeffrey Fry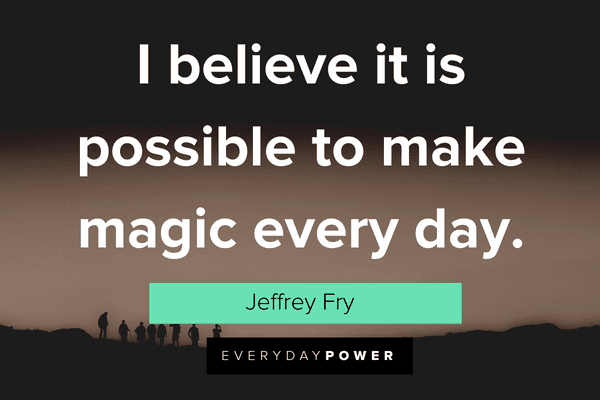 You will also enjoy our article on support quotes
12. "…If you can't do it for yourself, you do it for all the other young souls who need to be shown that things are possible. That they too can do that thing they dream of." – Charlotte Eriksson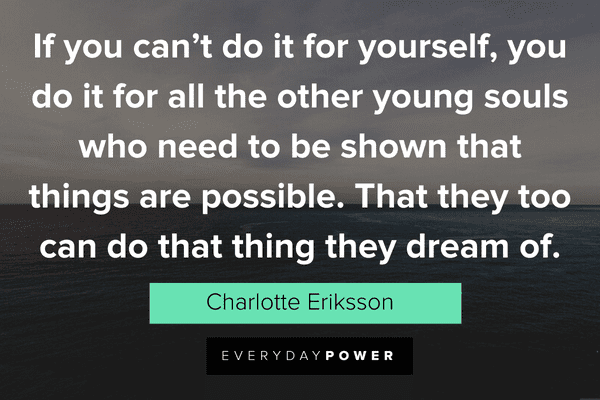 You will also enjoy our article on mindset quotes.
13. "God has already equipped you with the skills you need to achieve your dreams. If you just try, work hard, take control of your destiny, remain true to yourself and believe it is possible, you will have unlimited power to achieve the impossible." – Germany Kent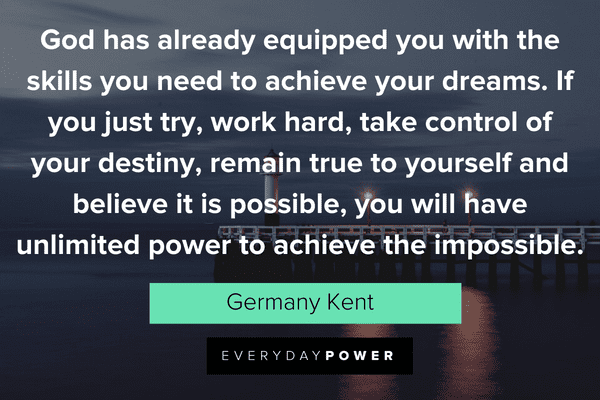 14. "Too often it's about what stands before us, not what stands within us." – Craig D. Lounsbrough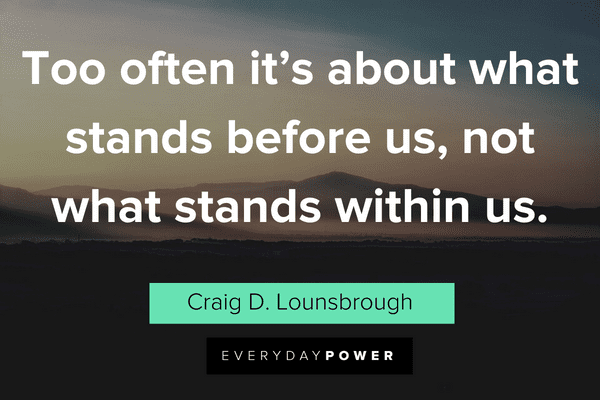 15. "We did everything possible to keep up the spirits of the men, but it was exceedingly difficult because there was nothing for them to do." – Theodore Roosevelt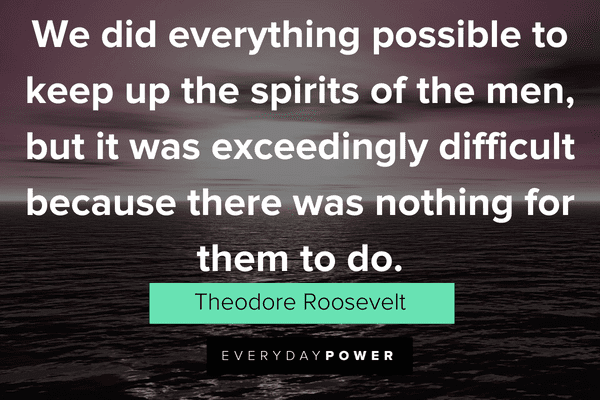 16. "Success is only possible to those whose hearts are willing and ready to embrace hard work." – Topsy Gift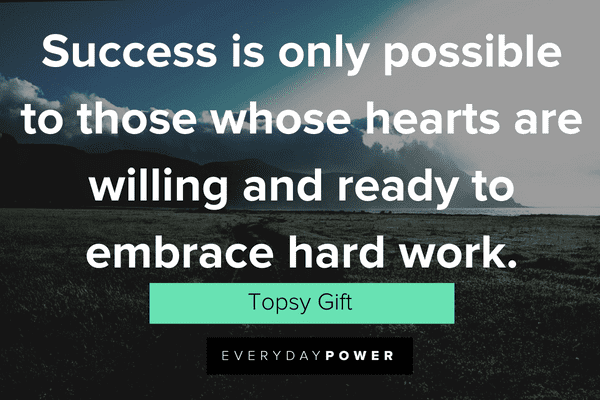 17. "All things are possible until they are proved impossible and even the impossible may only be so, as of now." – Pearl S. Buck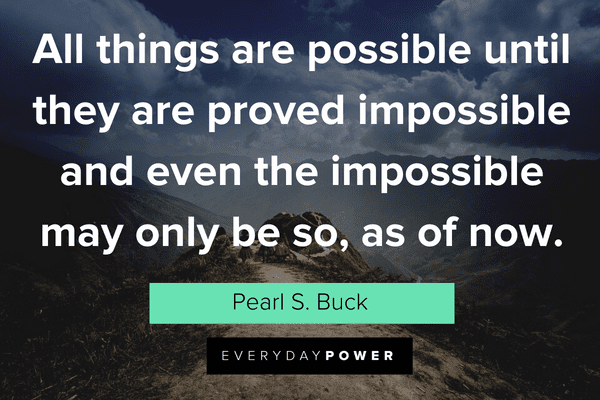 18. "Always continue the climb. It is possible for you to do whatever you choose, if you first get to know who you are and are willing to work with a power that is greater than ourselves to do it." – Ella Wheeler Wilcox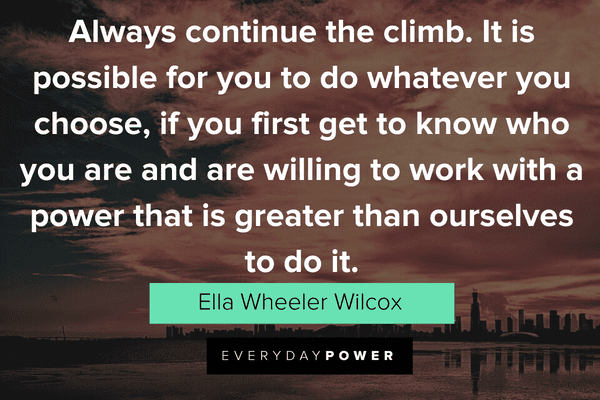 19. "Possible is more a matter of attitude,
A matter of decision, to choose
Among the impossible possibilities,
When one sound opportunity
Becomes a possible solution."
– Dejan Stojanovic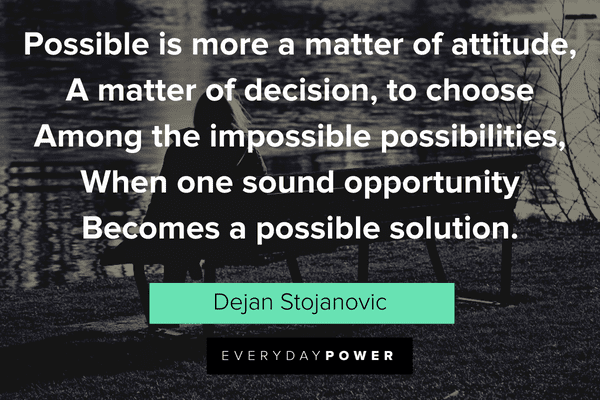 20. "Go higher and higher, until it becomes impossible to bring you down…" – Michael Bassey Johnson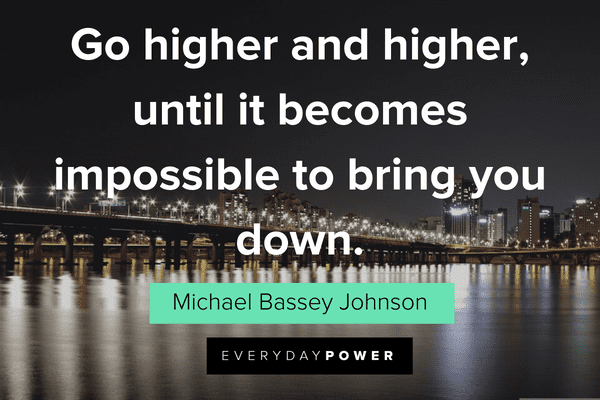 Moving Quotes about Possibility
21. "But, all things considered, it is possible for one man to do something that another man has achieved." – Tarun Betala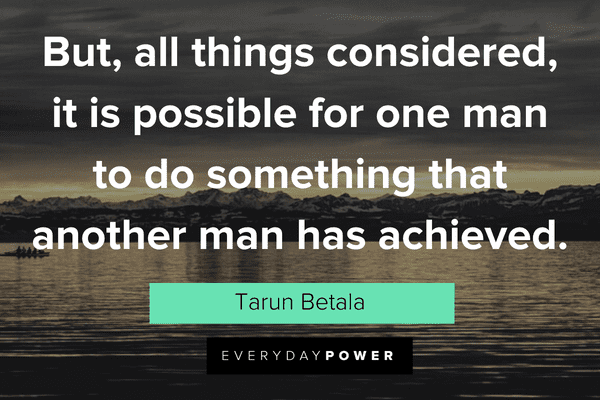 22. "Was the challenge truly impossible, or was that in fact a product of my attitude? And if I had to make something impossible, the odds are that it wasn't and it is not." – Craig D. Lounsbrough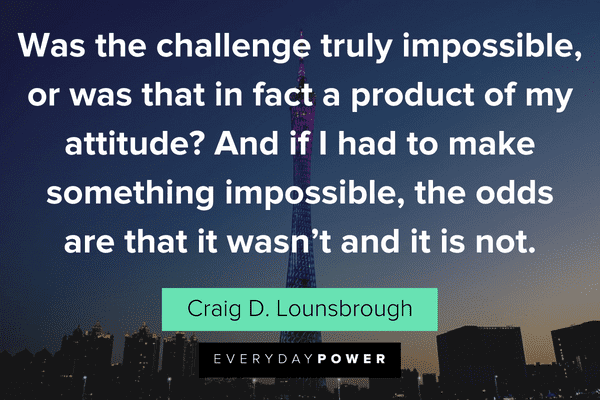 If you're enjoying these quotes, read our collection of dance quotes to help you find the perfect words about movement.
23. "Hope just means another world might be possible, not promise, not guaranteed. Hope calls for action; action is impossible without hope." – Rebecca Solnit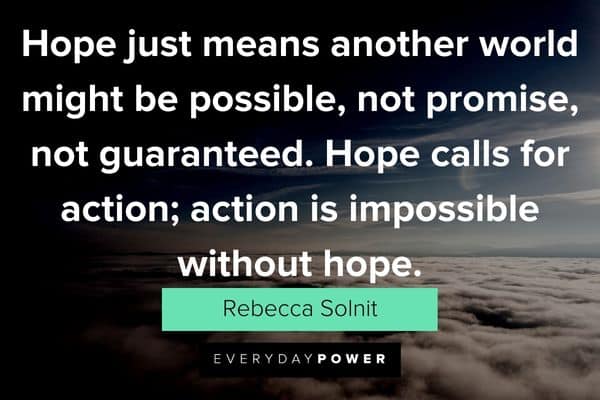 24. "Many little steps joined one after the other is what makes success possible. Keep doing little stuffs every day. Don't give up!" – Israelmore Ayivor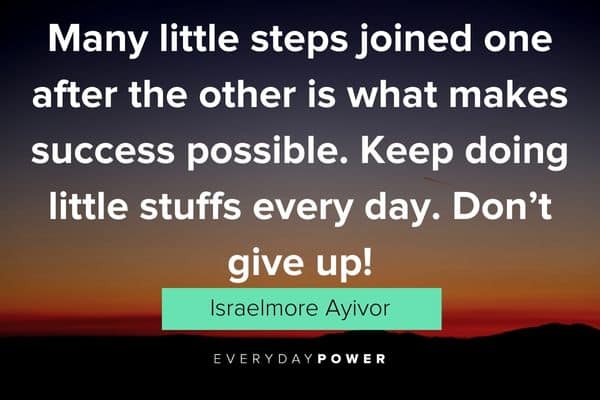 25. "Every time you say it is impossible, you shoot yourself in the foot." – Bangambiki Habyarimana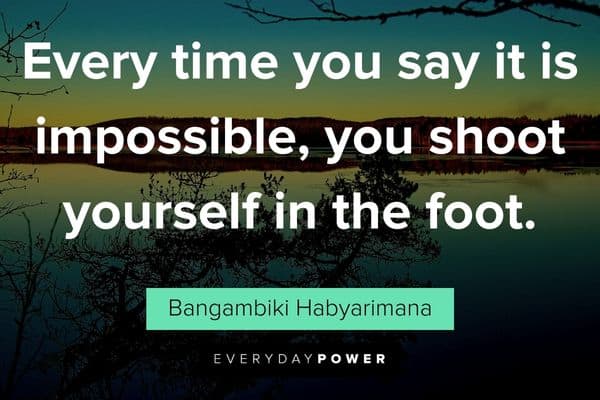 26. "Extraordinary people visualize not what is possible or probable, but rather what is impossible. And by visualizing the impossible, they begin to see it as possible" – Cherie Carter-Scott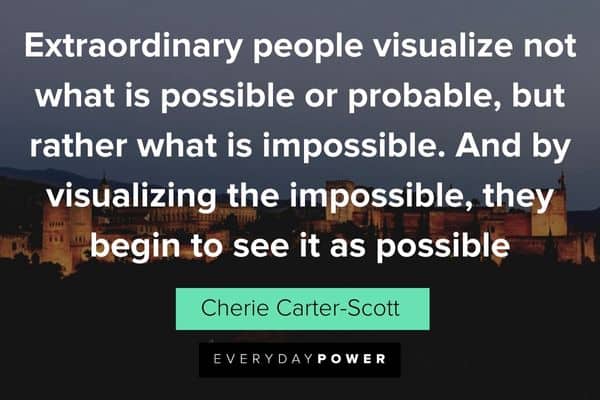 27. "Dreams are what guide us, art is what defines us, math is makes it all possible, and love is what lights our way." – Mike Norton
28. "In this beautiful world anything is possible, but only when we believe wholeheartedly and try!" – Mohith Agadi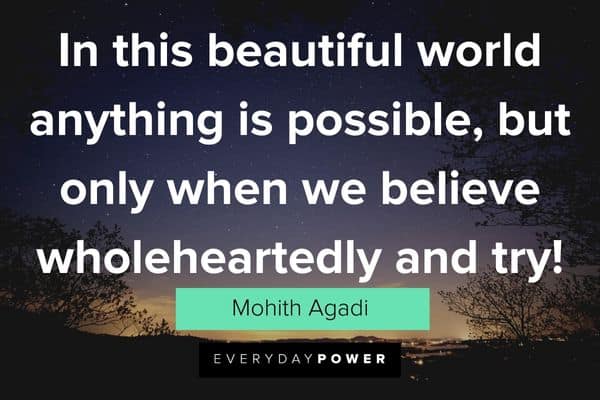 29. "How is it possible, you ask, for love to be greater than the person who does the loving? That's because love defies the rules of reason. It is the only exception." – Kamand Kojouri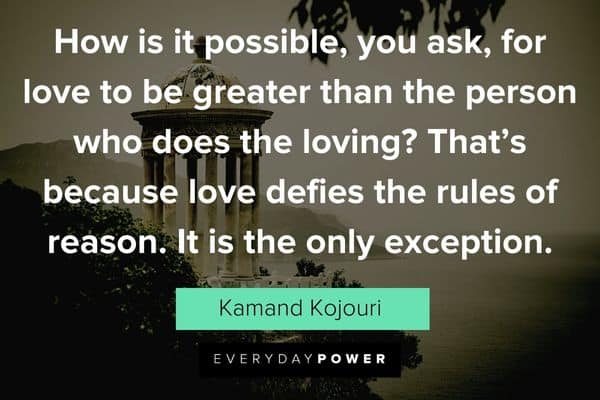 30. "Fantasy is the impossible made probable. Science Fiction is the improbable made possible." – Rod Serling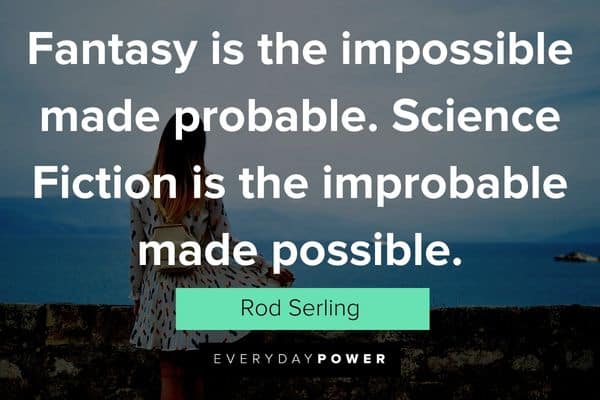 Quotes about possibility to inspire you to do it
31. "Do a little more each day than you think you possibly can." – Lowell Thomas
32. "The future belongs to those who see possibilities before they become obvious." – John Sculley
33. "If it exists, it's possible." – John P. Grier
34. "We have more possibilities available in each moment than we realize." – Thich Nhat Hanh
35. "When nothing is sure, everything is possible." – Margaret Drabble
36. "If someone says can't, that shows you what to do." – John Cage
37. "We all have possibilities we don't know about. We can do things we don't even dream we can do." – Dale Carnegie
38. "Most of the things about which we make decisions, and into which therefore we inquire, present us with alternative possibilities." – Aristotle
39. "Never lose hope, there are always possibilities if you just look for them." – Catherine Pulsifer
40. "Turn your obstacles into opportunities and your problems into possibilities." – Roy T. Bennett
If you're enjoying this collection of quotes, then you'll love our collection of short inspirational quotes that will help you remain positive and optimistic.
More quotes about possibility
41. "Don't give up when dark times come. The more storms you face in life, the stronger you'll be. Hold on. Your greater is coming." – Germany Kent
42. "Wishes are possibilities. Dare to make a wish." – Lailah Gifty Akita
43. "Hit the reset button. Whatever happened yesterday, forget about it. Get a new perspective. Today is a new day. Fresh start, begins now." – Germany Kent
44. "When it's possible for you to dream, it's not impossible to achieve." – Udai Yadla
45. "Sight is seeing what's there, vision is seeing what's possible." – Retin Obasohan
46. "Be patient in life, knowing that there is a real possibility that the desired outcome could happen without your direct involvement." – Eraldo Banovac
47. "Indiscretions can lead to great lessons." – Julieanne O'Connor
48. "It is possible to be a puppet on a string without fully realising it." – Steven Redhead
49. "Miracles are the exceptional possibilities beyond our limited measurement of possibilities." – Bhargav Roy
50. "If a Robot can succeed without a Certificate. So can you. Its all about programing Reprogram your mindset." – Nicky Verd
Possibility quotes that remind you of the fact that they are endless
51. "When you have no fear, the possibilities are endless." — Jeffree Star
52. "You begin with the possibilities of the material." — Robert Rauschenberg
53. "The possibilities are numerous once we decide to act and not react." — George Bernard Shaw
54. "In the beginner's mind there are many possibilities, in the expert's mind there are few." — Shunryu Suzuki
55. "The only limits to the possibilities in your life tomorrow are the buts you use today." — Les Brown
56. "The past, like the future, is indefinite and exists only as a spectrum of possibilities." — Stephen Hawking
57. "Truth is stranger than fiction, but it is because Fiction is obliged to stick to possibilities; Truth isn't." — Mark Twain
58. "Without leaps of imagination, or dreaming, we lose the excitement of possibilities. Dreaming, after all, is a form of planning." — Gloria Steinem
59. "Listen, real poetry doesn't say anything; it just ticks off the possibilities. Opens all doors. You can walk through any one that suits you." — Jim Morrison
60. "You've done it before and you can do it now. See the positive possibilities. Redirect the substantial energy of your frustration and turn it into positive, effective, unstoppable determination." — Ralph Marston
Quotes About Possibility To Help You Achieve Your Dreams
61. "The world is full of hopeful analogies and handsome, dubious eggs, called possibilities." — George Eliot
62. "Believe in the power of possibilities. Believe you can accomplish anything you put your mind to." — Shadonna Richards
63. "Your possibilities are endless." — Tony Clark
64. "A dream is the bearer of a new possibility, the enlarged horizon, the great hope." — Howard Thurman
65. "No matter how dark things seem to be or actually are, raise your sights and see possibilities-always see them for they're always there." — Norman Vincent Peale
66. "One of the fundamental keys to success and inner peace is allowing yourself to be open to the infinite array of possibilities in your life." — Wayne Dyer
67. "Our aspirations are our possibilities." — Samuel Johnson
68. "It's the way you think about yourself and your possibilities that, more than anything else, determines your successes." — Brian Tracy
69. "If there is a sense of reality, there must also be a sense of possibility." — Robert Musil
70. "Problems are the greatest reflection of possibilities to be and that failures are the best teachers in the world." — Catherine Pulsifer
Quotes About Possibility To Improve Your Potential
71. "It's the possibility that keeps me going, not the guarantee."― Nicholas Sparks
72. "The vast possibilities of our great future will become realities only if we make ourselves responsible for that future." — Gifford Pinchot
73. "Think bigger. Forget limits. Embrace the idea of endless possibility…. It will change you." — Marianne Williamson
74. "Every new day begins with possibilities." – Ronald Reagan
75. "Anything is possible once you believe you are worthy of achieving it." — Jason Pockrand
76. "Taking risks doesn't mean shirking responsibility but embracing possibilities." — Vick Hope
77. "When you throw everything up in the air, anything becomes possible." — Salman Rushdie
78. "Stop thinking in terms of limitations and start thinking in terms of possibilities." — Terry Josephson
79. "Nothing in this world is impossible to a willing heart." — Abraham Lincoln
80. "Problems are the outward signs of unused inner possibilities." — Rollo May
Which of these quotes about possibility inspired you the most today?
Nothing's ever too late.
Opportunities are always right around the corner if we simply have enough faith to make that turn.
People frequently forget that they already possess the skills and talent they need to make things happen.
Often, a little reminder is all it takes to make them realize their potential again – to make them wait for the next ride.
Hopefully, these amazing quotes about possibility have inspired you today.
Share the love by telling a friend as well!
November 25, 2022 5:00 AM EST