60 Best Quotes of All Time About Love, Success, and More
Motivational quotes inspire, uplift, and motivate us to do better.
Our list of the best quotes of all time features some of the most powerful quotes you can find on the internet.
What's the favorite quote you've ever read?
Whether you need help understanding your romantic partner or motivating yourself through a workday, our collection of quotes will give you just the advice you need.
Here, you'll find timeless knowledge from intelligent minds throughout history including philosophers, writers, and entrepreneurs.
Pick and choose which quote will work best for you and be sure to keep your favorite quote where you can be reminded of it often.
We hope you enjoy our collection of inspirational quotes!
Check out our most popular quote article, a list of short inspirational quotes for daily inspiration.
Check out our entire collection of motivational quotes here.
Inspirational best quotes of all time
1. "What lies behind you and what lies in front of you, pales in comparison to what lies inside of you." – Ralph Waldo Emerson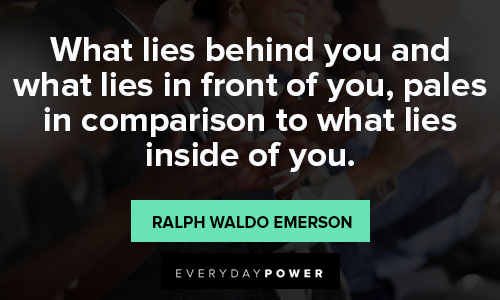 You will also enjoy our article on quotes by Mother Teresa.
2. "It is during our darkest moments that we must focus to see the light." – Aristotle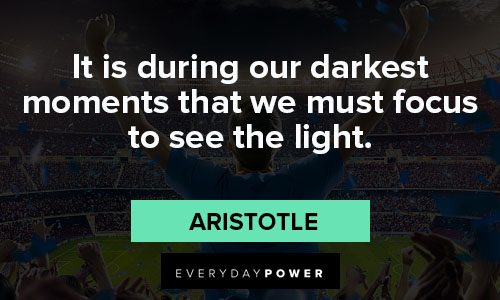 3. "It is never too late to be what you might have been." – George Eliot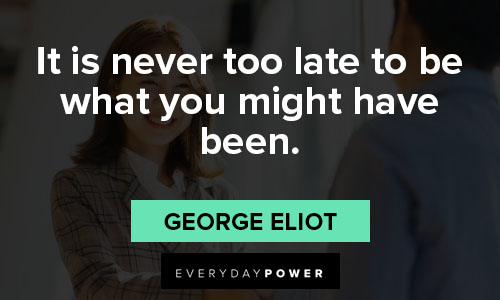 4. "No act of kindness, no matter how small, is ever wasted." – Aesop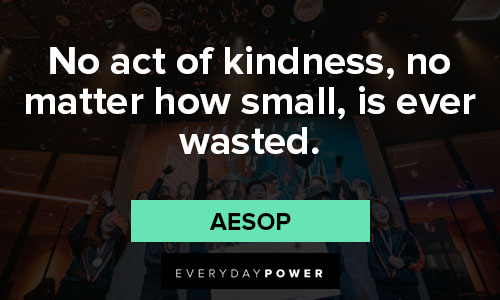 5. "The best preparation for tomorrow is doing your best today." – H. Jackson Brown, Jr.
6. "If opportunity doesn't knock, build a door." – Milton Berle
7. "Change your thoughts and you change your world." – Norman Vincent Peale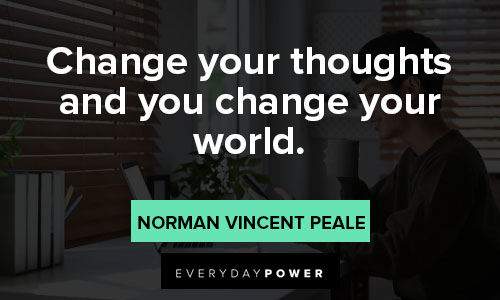 8. "The only journey is the one within." – Rainer Maria Rilke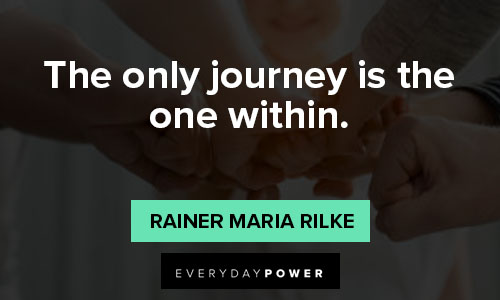 9. "Try to be a rainbow in someone's cloud." – Maya Angelou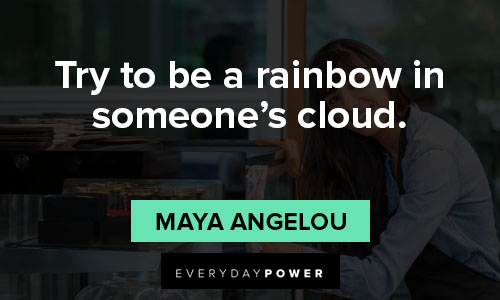 10. "The power of imagination makes us infinite." – John Muir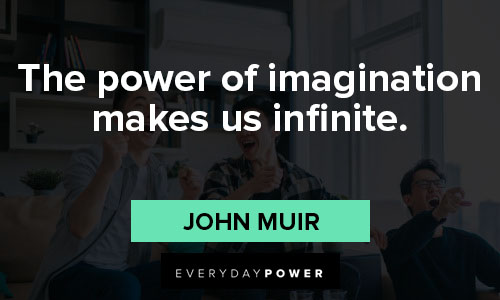 11. "Give light and people will find the way." – Ella Baker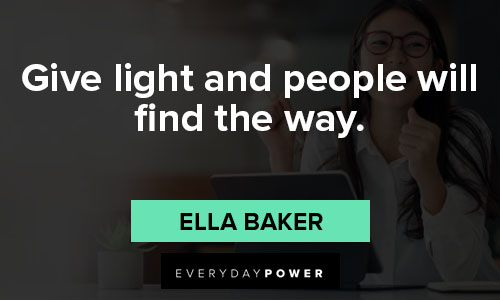 Best quotes of all time about love
12. "To love oneself is the beginning of a lifelong romance." – Oscar Wilde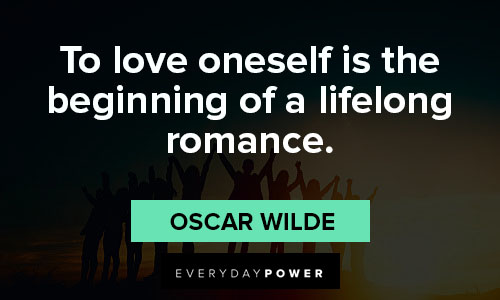 If you're enjoying these quotes, make sure to check out our collection of Oscar Wilde quotes from the iconic author.
13. "'Tis better to have loved and lost than never to have loved at all." – Alfred Lord Tennyson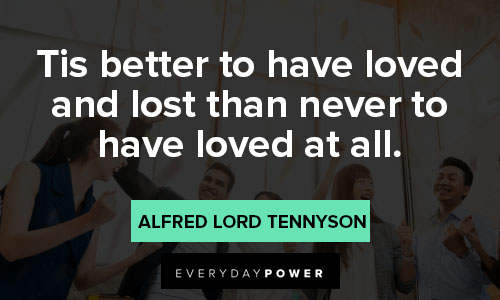 14. "One is loved because one is loved. No reason is needed for loving." – Paulo Coelho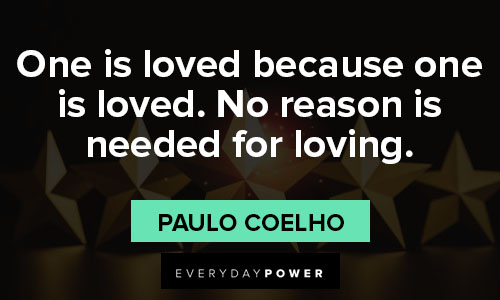 15. "To love and be loved is to feel the sun from both sides." – David Viscott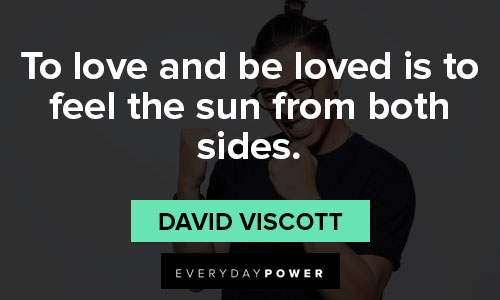 16. "Love isn't something you find. Love is something that finds you." – Loretta Young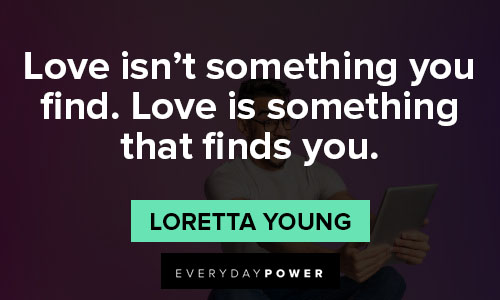 17. "Spread love everywhere you go. Let no one ever come to you without leaving happier." – Mother Teresa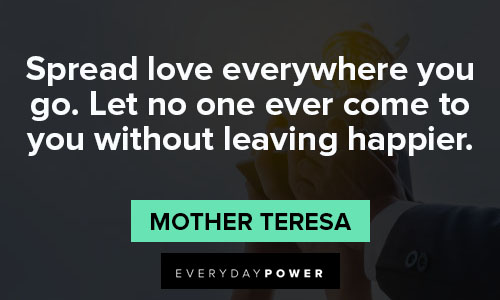 If you're enjoying these quotes, make sure to read our collection of inspiring Mother Teresa quotes on kindness, love, and charity.
18. "Love is a canvas furnished by nature and embroidered by imagination." – Voltaire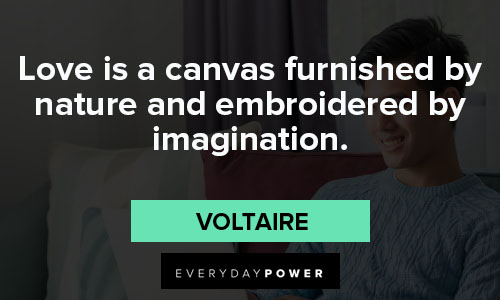 19. "Where there is love there is life." – Mahatma Gandhi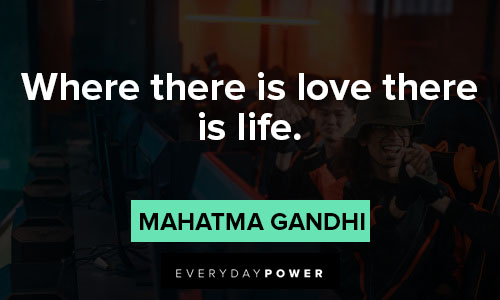 20. "With our love, we could save the world." – George Harrison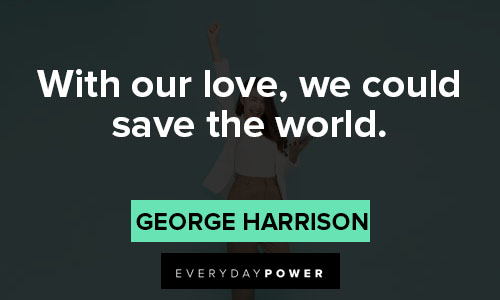 21. "Love is the flower you've got to let grow." – John Lennon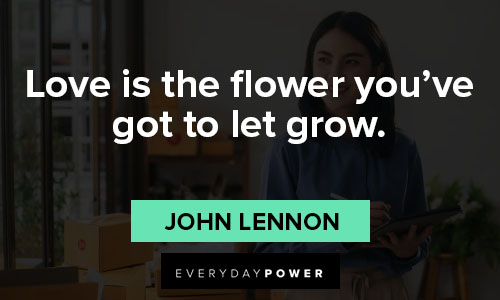 22. "Being deeply loved by someone gives you strength, while loving someone deeply gives you courage." – Lao Tzu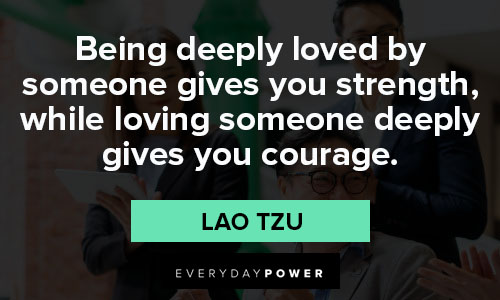 23. "You can give without loving, but you can never love without giving." – Robert Louis Stevenson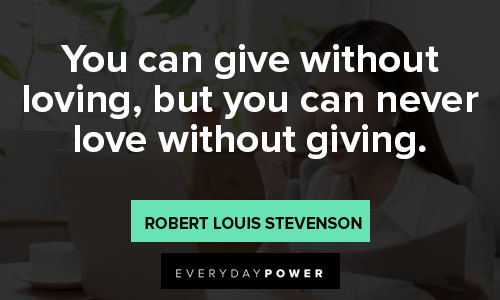 24. "Love is the only sane and satisfactory answer to the problem of human existence." – Erich Fromm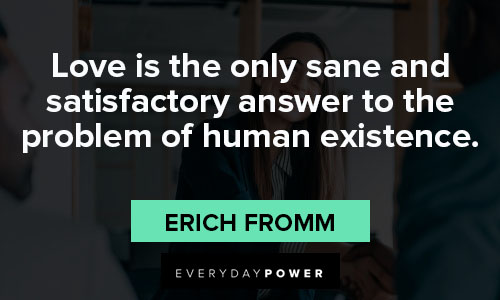 Best quotes of all time about career and success
25. "Sooner or later, those who win are those who think they can." – Paul Tournier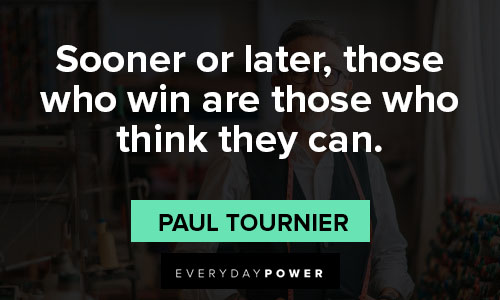 26. "There is only one boss. The customer. And he can fire everybody in the company from the chairman on down, simply by spending his money somewhere else." – Sam Walton
27. "Making money is art and working is art and good business is the best art." – Andy Warhol
28. "Repetition makes reputation and reputation makes customers." – Elizabeth Arden
29. "Test fast, fail fast, adjust fast." – Tom Peters
30. "If you don't sell, it's not the product that's wrong, it's you." – Estee Lauder
31. "Sometimes our greatest strengths are also our greatest weaknesses." – Perianne Boring
32. "In the business world, everyone is paid in two coins: cash and experience. Take the experience first; the cash will come later." – Harold S. Geneen
33. "Don't be intimidated by what you don't know. That can be your greatest strength and ensure that you do things differently from everyone else." – Sara Blakely
34. "If you don't drive your business, you will be driven out of business." – B. C. Forbes
35. "Do every job you're in like you're going to do it for the rest of your life, and demonstrate that ownership of it." – Mary Barra
36. "Innovation requires an experimental mindset." – Denise Morrison
37. "You can't be successful in business without taking risks. It's really that simple." – Adena Friedman
Best quotes of all time about family and friendship
38. "In every conceivable manner, the family is link to our past, bridge to our future." – Alex Haley
39. "A real friend is one who walks in when the rest of the world walks out." – Walter Winchell
40. "The family is one of nature's masterpieces." – David Ogden Stiers
41. "Remember that the most valuable antiques are dear old friends." – H. Jackson Brown
42. "There are no strangers here; Only friends you haven't yet met." – William Butler Yeats
43. "No person is your friend who demands your silence, or denies your right to grow." – Alice Walker
44. "Friendship is one mind in two bodies." – Mencius
45. "Your children are not your children. They are the sons and daughters of Life's longing for itself. They came through you but not from you and though they are with you yet they belong not to you." – Khalil Gibran
46. "Children are the keys of paradise." – Eric Hoffer
47. "Cherish your human connections – your relationships with friends and family." – Barbara Bush
If you're enjoying these quotes, you'll love our collection of Barbara Bush quotes that will help you understand the complexities of life.
48. "A friend is a gift you give yourself." – Robert Louis Stevenson
49. "Lots of people want to ride with you in the limo, but what you want is someone who will take the bus with you when the limo breaks down." – Oprah Winfrey
50. "True friends stab you in the front." – Oscar Wilde
Best Quotes of All Time To Keep You Going
51. "Tough times never last but tough people do." ― Robert H. Schuller
52. "Never let the fear of striking out keep you from playing the game." ― Babe Ruth
53. "Life is what happens when you're busy making other plans." ― John Lennon
54. "If you're going through hell, keep going." ― Winston Churchill
55. "Those who dare to fail miserably can achieve greatly." ― John F. Kennedy
56. "That which does not kill us makes us stronger." ― Friedrich Nietzsche
57. "Life is ten percent what happens to you and ninety percent how you respond to it." ― Charles Swindoll
58. "You only live once, but if you do it right, once is enough." ― Mae West
59. "Strive not to be a success, but rather to be of value." ― Albert Einstein
60. "Life is like a box of chocolates. You never know what you're going to get." ― Forrest Gump
Which quotes are you planning to share?
One of the best parts about inspirational quotes is that they're easy to share with a friend, family member, or loved one.
If you know someone who's going through a rough time, you can send them an inspirational quote that once resonated with you.
Whether through social media or text messages, the quote will surely brighten their day and let them know you were thinking about them.
Just as the quote once helped you, its power lives on by being shared with others.
Did you enjoy our list of the best quotes of all time?
What's your favorite quote?
We would love to hear your thoughts.
We would also love for you to check out these loving life quotes!