Magnificent March Quotes to Welcome in Spring
These March quotes and sayings will remind you of what's so special about this month.
March is the third month of the year, and the first month of Spring. It has a few popular sayings associated with it. March is named after Mars, but this seems strange, as I wouldn't associate March with conflict. Although I will admit sometimes the seasons appear to be at odds with one another…
How would you describe the month of March?
Is it springy and peaceful, or are you stressing over your bracket?
Don't go to war with your friends over basketball, and instead check out these March quotes and sayings! Scan your stats, and read through these quotes while you wait for the play by play-by-play!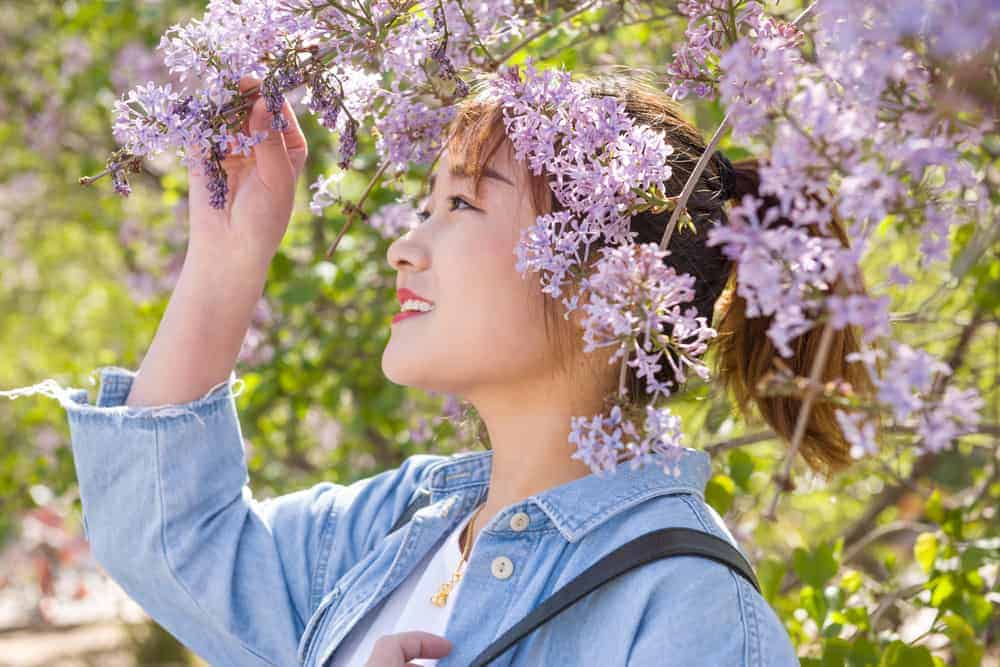 March quotes about winter
1. "It was one of those March days when the sun shines hot and the wind blows cold: when it is summer in the light, and winter in the shade." ― Charles Dickens
2. "March came in that winter like the meekest and mildest of lambs, bringing days that were crisp and golden and tingling, each followed by a frosty pink twilight which gradually lost itself in an elfland of moonshine." ― L.M. Montgomery
3. "March, when days are getting long, Let thy growing hours be strong to set right some wintry wrong." ― Caroline May
4. "In March winter is holding back and spring is pulling forward. Something holds and something pulls inside of us too." ― Jean Hersey
5. "My father was often impatient during March, waiting for winter to end, the cold to ease, the sun to reappear. March was an unpredictable month when it was never clear what might happen. Warm days raised hopes until ice and grey skies shut over the town again." ― Tracy Chevalier
6. "Despite March's windy reputation, winter isn't really blown away; it is washed away. It flows down all the hills, goes swirling down the valleys and spills out to sea. Like so many of this earth's elements, winter itself is soluble in water… It is a wet world, winter's harsh grip beginning to relax… An outcropping ledge on the hillside sheds its beard of icicles and becomes a seep spring that drips into a shallow pool that feeds a growing runlet." ― The New York Times
7. "By March, the worst of the winter would be over. The snow would thaw, the rivers begin to run and the world would wake into itself again." ―Neil Gaiman
Did you see these February quotes and sayings?
March quotes about the weather elements
8. "Indoors or out, no one relaxes in March, that month of wind and taxes, the wind will presently disappear, the taxes last us all the year." ― Ogden Nash
9. "In March the soft rains continued, and each storm waited courteously until its predecessor sunk beneath the ground." ― John Steinbeck
10. "As it rains in March so it rains in June." ― Unknown
11. "The stormy March has come at last, With winds and clouds and changing skies; I hear the rushing of the blast That through the snowy valley flies." ― William C. Bryant
12. "As through the poplar's gusty spire, the March wind sweeps and sings, I sit beside the hollow fire, and dream familiar things; Old memories wake, faint echoes make a murmur of dead Springs… " ― Chambers's Journal of Popular Literature
13. "March brings breezes loud and shrill, stirs the dancing daffodil." ― Sara Coleridge
14. "Now when the primrose makes a splendid show, And lilies face the March-winds in full blow, And humbler growths as moved with one desire; Put on, to welcome spring, their best attire…" ― William Wordsworth
15. "So many mists in March, so many frosts in May." ― Unknown
16. "Our life is March weather, savage and serene in one hour. We go forth austere, dedicated, believing in the iron links of Destiny, and will not turn on our heel to save our life: but a book, or a bust, or only the sound of a name, shoots a spark through the nerves, and we suddenly believe in will…" ― Ralph Waldo Emerson
17. "The March wind roars, Like a lion in the sky, And makes us shiver, As he passes by." ― Unknown
18. "Winds of March, we welcome you, there is work for you to do. Work and play and blow all day, blow the winter wind away." ― Unknown
If you're enjoying these quotes, make sure to read our collection of winter quotes about the power of the cold.
19. "March bustles in on windy feet, and sweeps my doorstep and my street." ― Susan Reiner
20. "A cloud comes over the sunlit arch, a wind comes off a frozen peak, and you're two months back in the middle of March." ― Robert Frost
21. "When March comes in like a lion it goes out like a lamb." ― Unknown
22. "A dry March and a wet May, fill barns and bays, with corn and hay." ― Unknown
23. "March winds and April showers bring forth May flowers." ― English Proverb
Also read these April quotes to keep you pushing forward with positivity.
Interesting March quotes
24. "March is the month God created to show people who don't drink what a hangover is like." ― Garrison Keillor
25. "March is the month of expectation, the things we do not know, The persons of prognostication are coming now. We try to sham becoming firmness, But pompous joy betrays us, as his first betrothal betrays a boy." ― Emily Dickinson
26. "March is a month of considerable frustration it is so near spring and yet across a great deal of the country, the weather is still so violent and changeable that outdoor activity in our yards seems light-years away." ― Thalassa Cruso
27. "March is a month without mercy for rabid basketball fans. There is no such thing as a 'gentleman gambler' when the Big Dance rolls around. All sheep will be fleeced, all fools will be punished severely… There are no Rules when the deal goes down in the final weeks of March. Even your good friends will turn into monsters." ― Hunter S. Thompson
28. "POOR MARCH. It is the HOMELIEST month of the year. Most of it is MUD, Every Imaginable Form of MUD, and what isn't MUD in March is ugly late-season SNOW falling onto the ground in filthy muddy heaps that look like PILES of DIRTY LAUNDRY. " ― Vivian Swift
29. "March is a tomboy with tousled hair, a mischievous smile, mud on her shoes and a laugh in her voice." ― Hal Borland
Springy March quotes
30. "Only those with tenacity can march forward in March." ― Ernest Agyemang Yeboah
31. "Spring makes its own statement, so loud and clear that the gardener seems to be only one of his instruments, not the composer." ― Geoffrey Charlesworth
32. "Springtime is the land awakening. The March winds are the morning yawn." ― Lewis Grizzard
33. "To welcome her the Spring breath's forth Elysian sweets; March strews the Earth With violets and posies." ― Edmund Waller
34. "Spring is nature's way of saying, "Let's party!" ― Robin Williams
35. "A light exists in Spring, not present in the year at any other period when March is scarcely here." ― Emily Dickinson
36. "March's birth flower is the daffodil. It's all too appropriate that cheerful yellow flowers represent the first month of spring." ­―FTD
If you're enjoying these quotes, you'll love our collection of flower quotes to remind you to smell the roses.
37. "I have said that there was great pleasure in watching the ways in which different plants come through the ground, and February and March are the months in which that can best be seen." ― Henry N. Ellacombe
38. "Where did Gabriel get a lily, in the month of March, when the green is hardly seen on the early larch?" ― Grace James
39. "A wet March, a wet Spring." ― Unknown
40. "Where flowers bloom so does hope." ― Lady Bird Johnson
Don't forget to also check out these awesome May quotes that will inspire you to dream again.
Sporty March quotes
41. "I like college football, but I'm a huge college basketball fan. I could sit and watch every game of March Madness and be happy. That could be a vacation." ― Lewis Black
42. "If we want football to be a sport that is no longer a sport, then use VAR on every incident. However, if we get to March, where every point becomes decisive, then games can last three or four hours." ― Massimiliano Allegri
43. "March is here. It reminds me of sports day at school, 3rd March, full day on the field. " ― Faraz
44. "For sports fans, watching events like this weekend's Super Bowl or the upcoming March Madness tournament in crystal clear HD is the next best thing to being in the front row." ― Dave Watson
45. "I hope your decisions in life aren't as ill-conceived as your March Madness bracket." ― Unknown
46. "March Madness brings April Sadness." ― Unknown
47. "March Madness (n.)." "What your wife gets when you pay more attention to ESPN and your brackets than her." ― Unknown
48. "Filling out the NCAA bracket for my office pool is the most work I've done since last March." ― Unknown
49. "I like college football, but I'm a huge college basketball fan. I could sit and watch every game of March Madness and be happy. That could be a vacation." ― Lewis Black
50. "March Madness is an incredible three weeks. I firmly believe it's the greatest three weeks in sports. You have the Super Bowl; you have the World Series." ― Dick Vitale
Insightful March quotes and sayings
51. "A windy March is lucky. Every pint of March dust brings a peck of September corn, and a pound of October cotton." – Julia Peterkin
52. "Match the right things in March."― Ernest Agyemang Yeboah
53. "March comes in like a lion and goes out like a lamb." ―English Proverb
54. "A perfect spring day! Enjoy it while it lasts because you don't know what's coming." ― Marty Rubin
55. "How terrible a time is the beginning of March. In a month there will be daffodils and the sudden blossoming of orchards, but you wouldn't know it now. You have to take spring on blind faith." ―Beatriz Williams
56. "You are reborn with the roses, in every spring." ― Juan Ramón Jiménez
57. "This is the perfume of March: rain, loam, feathers, mint." ―Lisa Kleypas
58. "You can cut all the flowers but you cannot keep Spring from coming." ― Pablo Neruda
59. "It was March. The days of March creeping gustily on like something that man couldn't hinder and God wouldn't hurry." ―Enid Bagnold
60. "The first blooms of spring always make my heart sing." – S. Brown
If you're enjoying these quotes, read our collection of spring quotes, celebrating the new season.
Other motivational March quotes
61. "Flowers and colours everywhere, I am so glad that March is here." – Anamika Mishra
62. "March is an example of how beautiful new beginnings can be." – Anamika Mishra
63. "Every cold and dark phase ends and hence begins a beautiful phase of warmth and vibrance. Don't believe? Just notice March." – Anamika Mishra
64. "Spring work is going on with joyful enthusiasm." – John Muir
65. "Spring shows what God can do with a drab and dirty world. – Virgil A. Kraft
Which of these March quotes is your favorite?
Maybe you have been anticipating this time of year during the hard winter? Have you been asking yourself what's so special about March (it can't be all about basketball)?
Look on the bright side, no really, March is optimism month! It is also Women's History Month. In case you need something other than basketball to occupy your time, you can pick up a craft activity for National Craft Month!
Please share your favorite thing about March in the comment section! Do you have any other March quotes and sayings to add? Feel free to share your thoughts.
March 10, 2021 6:00 AM EST
Be the first one to leave a comment!