Living Life in the Moment Quotes That Will Remind You to Enjoy Life Today
Why is living in the moment important?
How do you actually live in the moment and stay present?
These living in the moment quotes will help you understand why you should live in the moment and how to to do it.
How do you want to spend your life?
Ultimately, living in the moment is one of the best pieces of advice to take.
People usually arrive at this conclusion because they have been made keenly aware of how short life is.
This revelation is most often brought on by a tragedy.
I don't think you should wait until tragedy befalls you to start living your life for you!
You only get this one (well maybe…)!
The importance lies in finding purpose, truly living life, and realizing that we each only have a limited number of days on this earth.
Below is our collection of inspirational, wise, and insightful living in the moment quotes and sayings, collected from a variety of sources over the years.
Enjoy!
Don't forget to also read these one day at a time quotes to live by.
Check out our most popular quote article, a list of short inspirational quotes for daily inspiration.
Explore our complete collection of motivational quotes here.
Living in the moment quotes to inspire happiness and joy
1. "Happiness, not in another place but this place…not for another hour, but this hour." ― Walt Whitman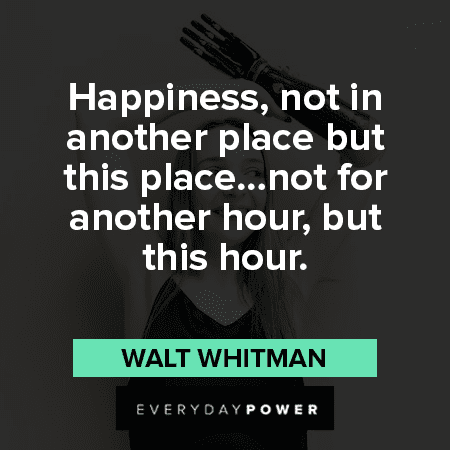 2. "Life is a journey, not a destination." ― Ralph Waldo Emerson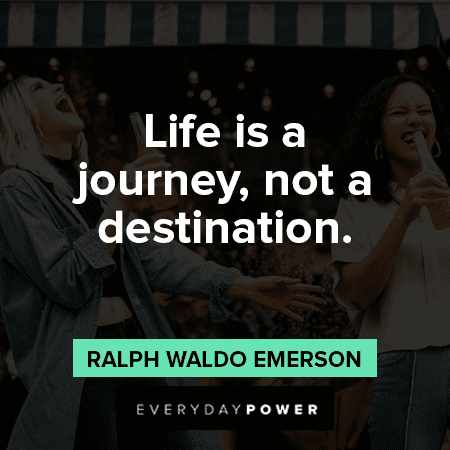 3. "If you want to conquer the anxiety of life, live in the moment, live in the breath." ― Amit Ray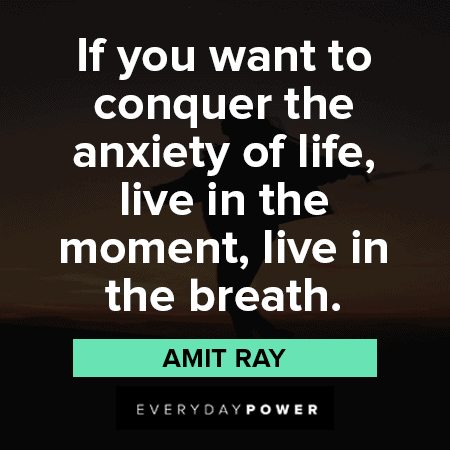 4. "The only way to survive eternity is to be able to appreciate each moment." ― Lauren Kate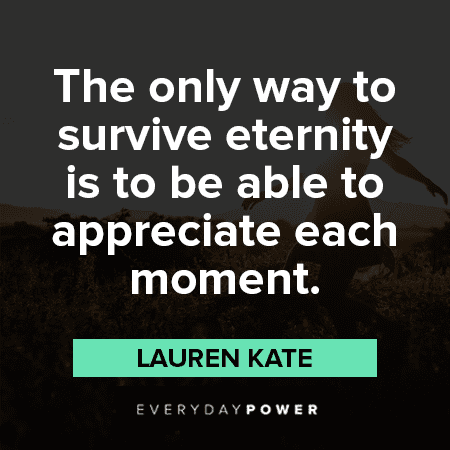 5. "Forever is composed of nows." ― Emily Dickinson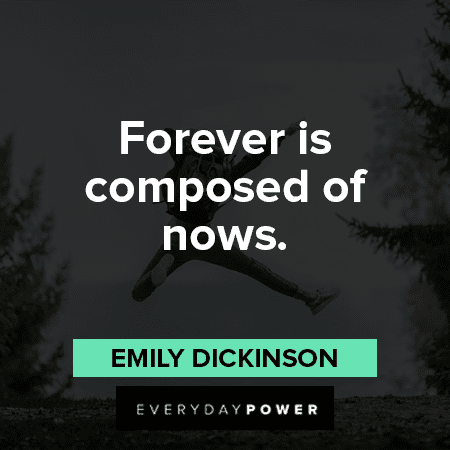 6. "Now is the only time we have, and the only time we have any control over." ― Richard Carlson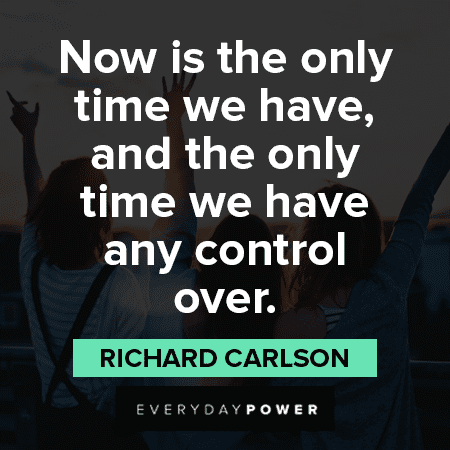 7. "Learn from yesterday, live for today, look to tomorrow, rest this afternoon." ― Charles M. Schulz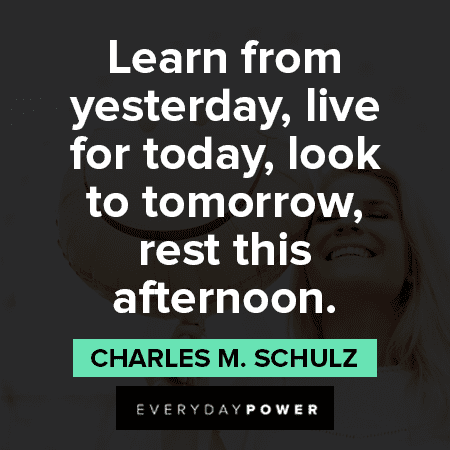 8. "The here and now is all we have, and if we play it right it's all we'll need." ― Ann Richards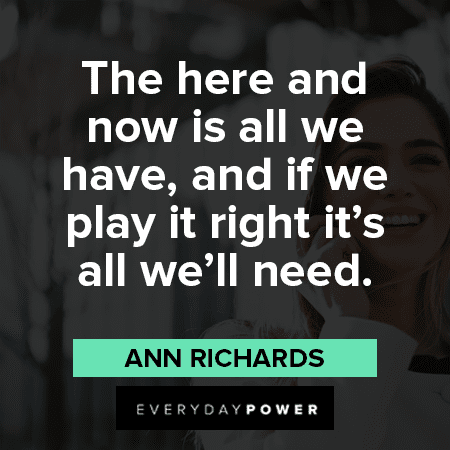 9. "Living in the moment, that's the first step to Having." ― Suh Yoon Lee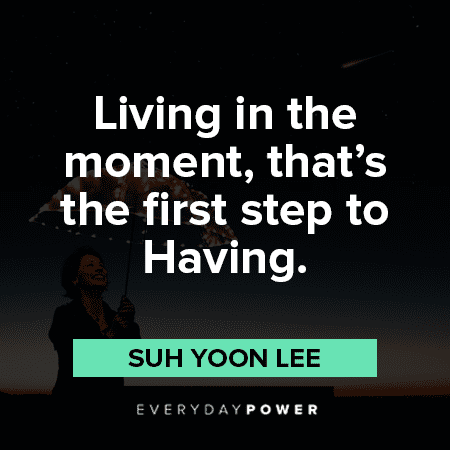 10. "Be happy in the moment, that's enough. Each moment is all we need, not more." – Mother Teresa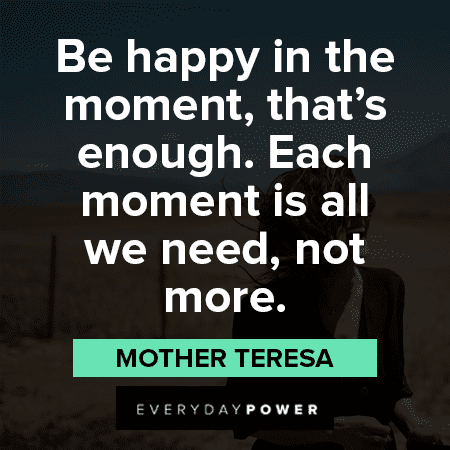 Living in the moment quotes about life
11. "We're so busy watching out for what's just ahead of us that we don't take time to enjoy where we are." ― Bill Watterson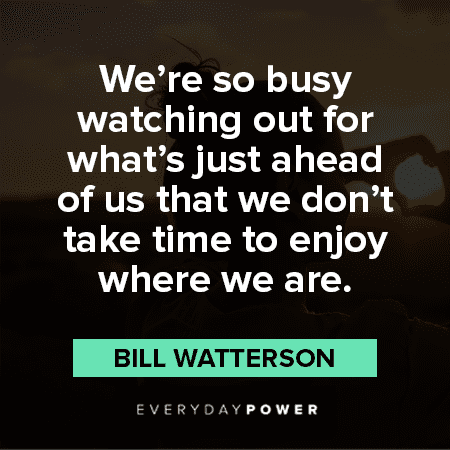 12. "The purpose of life is to live it, to taste experience to the utmost, to reach out eagerly and without fear for newer and richer experience." ― Eleanor Roosevelt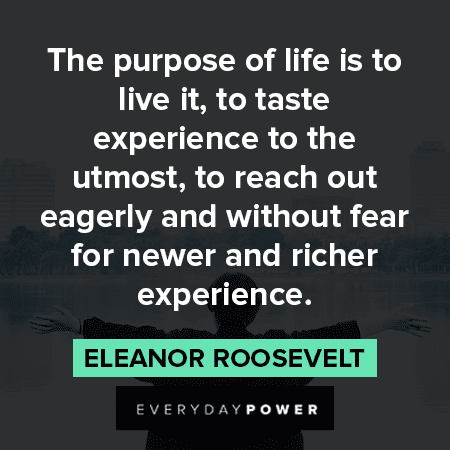 13. "Dance. Smile. Giggle. Marvel. TRUST. HOPE. LOVE. WISH. BELIEVE. Most of all, enjoy every moment of the journey, and appreciate where you are at this moment instead of always focusing on how far you have to go." ― Mandy Hale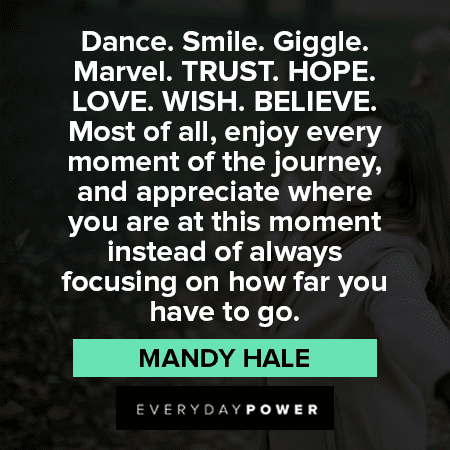 14. "Life is about dancing in the rain while the sun sings its music and the rainbows deliver hope. It is in being totally and fully present with ourselves, that we can live a whole lifetime in a single moment." ― Mimi Novic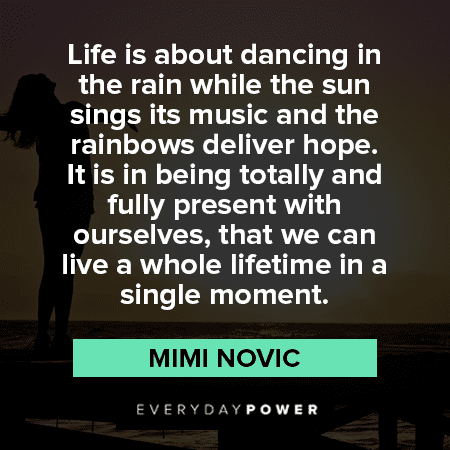 If you're enjoying these quotes, make sure to read our collection of rain quotes that will help wash away the stress and bring you happiness.
15. "Your life is your own quote, so define it." ― Shashidhar Sa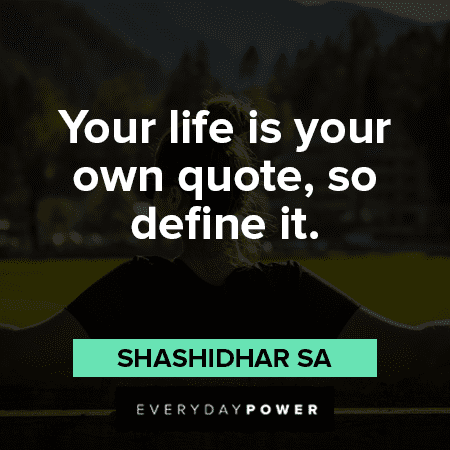 16. "Life is not something we put on the backburner hoping to get to live further down the line" ― Adiela Akoo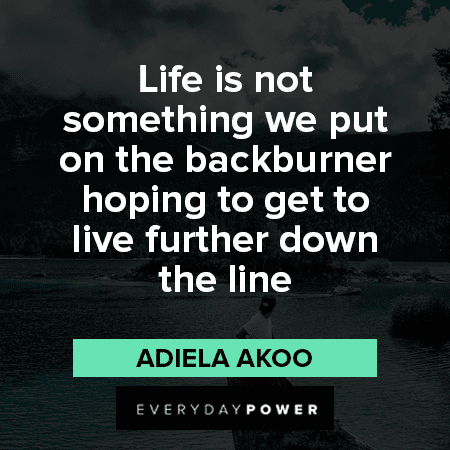 Also read these memory quotes that will motivate you to create new and wonderful memories every day.
Living in the moment quotes about forever and control
17. "Instead of bracing yourself for the perils of the unknown, embrace the joy that is here, in your present moment." ― Michelle D. Rosado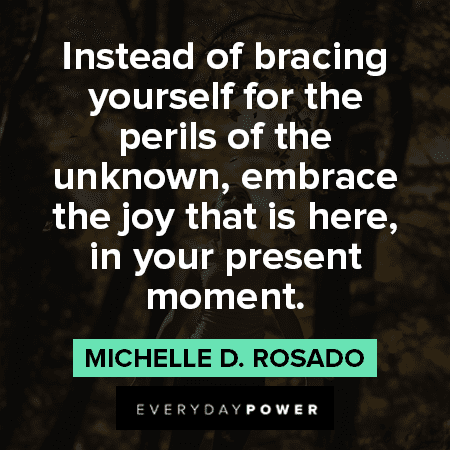 18. "If there's one thing I learned, it's that nobody is here forever. You have to live for the moment, each and every day . . . the here, the now." ― Simone Elkeles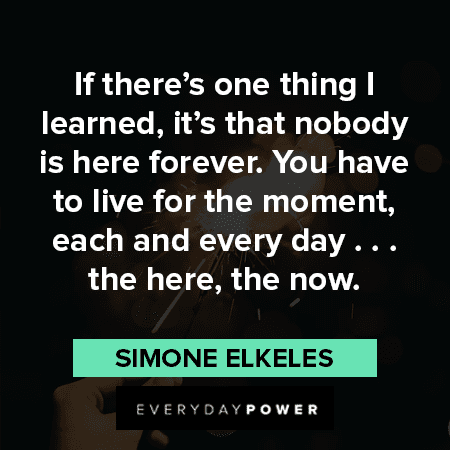 19. "The goal in life is not to try and live forever, but to create something that will forever in people's hearts." ― Karon Waddell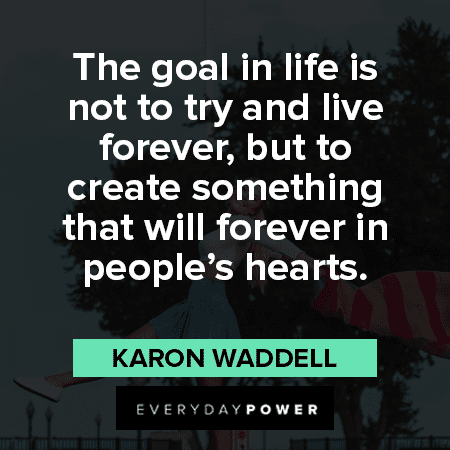 20. "Overthinking will not empower you over things that are beyond your control. So, let it be if it is meant to be and cherish the moment." ― Mahsati A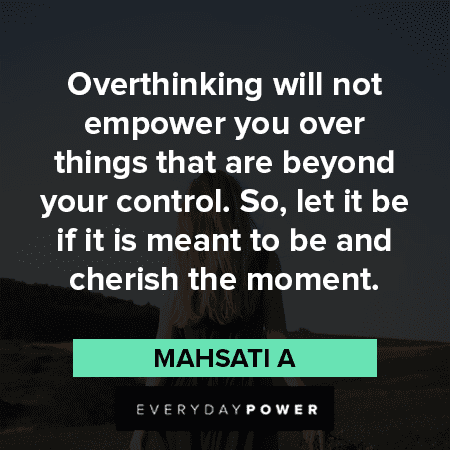 21. "I want to see you happy. I want you to live in the moment and smile spontaneously. Your entire face lights up. It's beautiful." ― Kerry Lonsdale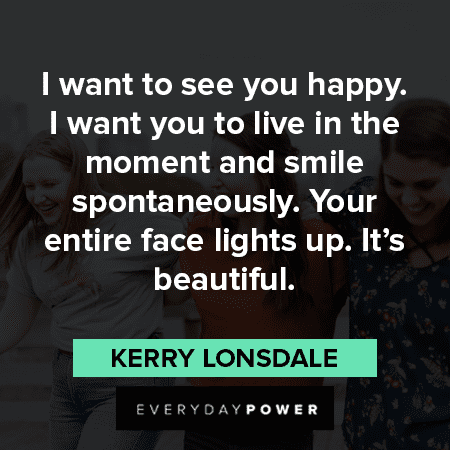 22. "You don't need anyone's consent to live your dreams" ― Bernard Kelvin Clive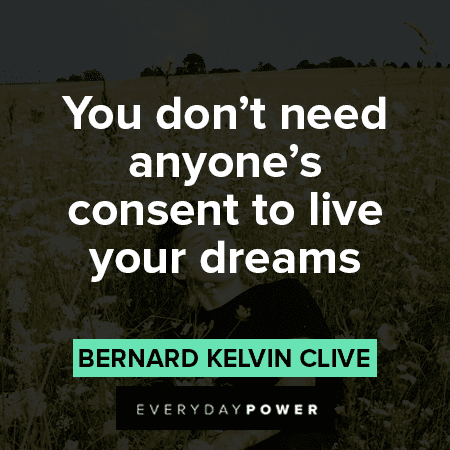 Also check out these beautiful horse quotes that will inspire you to take a ride.
Days go by, so live in the moment
23. "What day is it?" asked Pooh. "It's today," squeaked Piglet. "My favorite day," said Pooh." ― A.A. Milne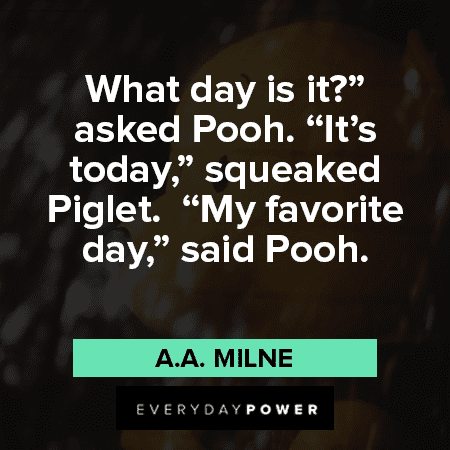 24. "Write it on your heart that every day is the best day in the year." ― Ralph Waldo Emerson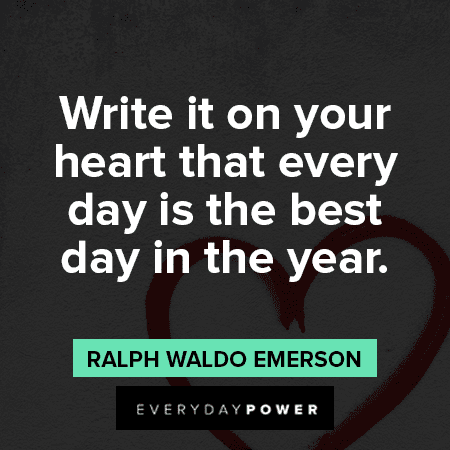 25. "Some moments are happy. Some moments are sad. Live each moment. Embrace life!" ― Avijeet Das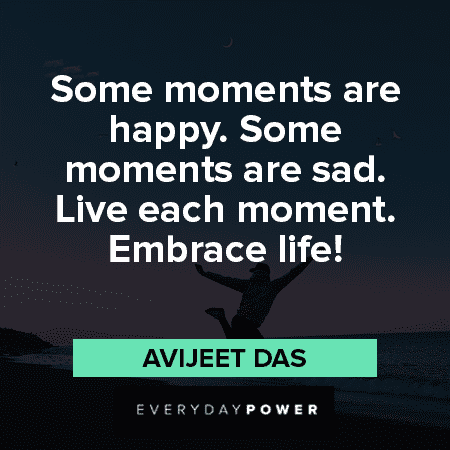 26. "Don't live the same day over and over again and call that a life. Life is about evolving mentally, spiritually, and emotionally." ― Germany Kent
27. "Enjoy today. It is one of the "good old days" you will miss in the future!" ― Etta Sawyerr
28. "Wake up to a brand new day and realize why you woke up to meet the day! Live to the end of another day and understand why you lived in the day!" ― Ernest Agyemang Yeboah
Living in the moment quotes about the past, present and future
29. "The past is behind, learn from it. The future is ahead, prepare for it. The present is here, live it." ― Thomas S. Monson
30. "Life is a preparation for the future, and the best preparation for the future is to live as if there were none." ― Albert Einstein
31. "If you look to others for fulfillment, you will never truly be fulfilled. If your happiness depends on money, you will never be happy with yourself. Be content with what you have; rejoice in that way things are. When you realize there is nothing lacking, the whole world belongs to you." ― M.J. Ryan
32. "You must live in the present, launch yourself on every wave, find your eternity in each moment." ― Henry David Thoreau
33. "Live today. Not yesterday. Not tomorrow. Just today. Inhabit your moments. Don't rent them out to tomorrow." ― Jerry Spinelli
34. "I live in the moment. Drink from the fresh spring of the present, you shall get to enjoy the true taste of happiness. If you do not expect anything from the future, then whatever winds may blow, they won't be able to sway you off your path, will they?" ― Tamuna Tsertsvadze
35. "Live in the moment—not just for the future moment." ― Debasish Mridha
36. "The best way to create a better future is to do your best at this very moment." ― Debasish Mridha
37. "The older one gets, the more one feels that the present moment must be enjoyed, comparable to a state of grace." ― Marie Curie
If you're enjoying these quotes, make sure to read our collection of grace quotes that will change your life.
38. "The future belongs to those who learn from the past and live brilliantly in the present moment." ― Debasish Mridha
39. "As you become more present in your own life, you will begin to enlighten others by your example." ― Germany Kent
Have you seen these free spirit quotes and sayings for those with a wild heart?
Other inspirational living in the moment quotes
40. "Look at everything always as though you were seeing it either for the first or last time: Thus is your time on earth filled with glory." ― Betty Smith
41. "We spend precious hours fearing the inevitable. It would be wise to use that time adoring our families, cherishing our friends and living our lives." ― Maya Angelou
42. "Why not just live in the moment, especially if it has a good beat?" ― Goldie Hawn
43. "What matters is what we do with the life we have." ― Carrie Ryan
44. "The point is to be in the moment, not miss the moment while trying to capture it." ― Sheralyn Pratt
45. "Happiness is achieved when you stop waiting for your life to begin and start making the most of the moment you are in." ― Germany Kent
46. "Remember to do everything with an abundance of love, so that one day you will remember the beauty of every moment lived." ― Mimi Novic
47. "Don't wait for a crisis to realize what matters most. Put yourself first right now. Because right now is all we have." ― Brittany Burgunder
48. "Unlike man, a dog lives every moment and dies only once." ― Tapan Ghosh
49. "Live in the moment, where everything is just right, take your time and limit your bad memories and you'll get wherever it is you're going a lot faster and with less bumps in the road along the way." ― J.A. Redmerski, The Edge of Never
50. "Mindfulness is living in the moment without judging it." ― Debasish Mridha
You might also like these powerful life is short quotes about happiness, death, and more.
More living in the moment quotes and sayings
51. "We need to embrace every day and enjoy it as much as we can." ― Karen Todd Scarpulla
52. "Stop acting as if life is a rehearsal. Live this day as if it were your last. The past is over and gone. The future is not guaranteed." – Wayne Dyer
53. "Life is about not knowing, having to change, taking the moment and making the best of it, without knowing what's going to happen next." – Gilda Radner
54. "If you spend your whole life waiting for the storm, you'll never enjoy the sunshine." – Morris West
55. "Be happy for this moment. This moment is your life." – Omar Khayyam
56. "Live quietly in the moment and see the beauty of all before you. The future will take care of itself." – Paramahansa Yogananda
57. "Breathe. Let go. And remind yourself that this very moment is the only one you know you have for sure." – Oprah Winfrey
58. "Begin doing what you want to do now. We are not living in eternity. We have only this moment, sparkling like a star in our hand – and melting like a snowflake." – Francis Bacon
59. "Your time is limited, so don't waste it living someone else's life." – Steve Jobs
60. "Be Yourself. Life is precious as it is. All the elements for your happiness are already here. There is no need to run, strive, search, or struggle. Just Be." – Nhat Hanh
Living in the moment quotes to encourage
61. "I just want to live each moment to the fullest. And enjoy life." – Kadeena Cox
62. "Don't make things too complicated. Try to relax, enjoy every moment, get used to everything." – Angelique Kerber
63. "If you aren't in the moment, you are either looking forward to uncertainty, or back to pain and regret." – Jim Carrey
64. "Life is short, and if we enjoy every moment of every day, then we will be happy no matter what happens or what changes along the way." – Gretchen Bleiler
65. "The ability to be in the present moment is a major component of mental wellness." – Abraham Maslow
66. "Don't let yesterday use up too much of today." – Will Rogers
67. "The past is never there when you try to go back. It exists, but only in memory. To pretend otherwise is to invite a mess." – Chris Cobbs
68. "If you worry about what might be, and wonder what might have been, you will ignore what is." – Anonymous
69. "Enjoy life now. This is not a rehearsal." – Anonymous
70. "Don't let the past steal your present." – Cherralea Morgan
Living In The Moment Quotes To Inspire You To Take Action Right Now
71. "There is no greater gift you can give or receive than to honor your calling. It's why you were born. And how you become most truly alive." — Oprah Winfrey
72. "You only live once, but if you do it right, once is enough." – Joe Lewis
73. "Happiness is not by chance, but by choice." – Jim Rohn
74. "Enjoy the little things in life, for one day you may look back and realize they were the big things." – Robert Breault
75. "Go confidently in the direction of your dreams! Live the life you've imagined." – Henry David Thoreau
77. "Don't be pushed by your problems, be led by your dreams." – Ralph Waldo Emerson
77. "Twenty years from now you will be more disappointed by the things you didn't do than by the things you did." – Mark Twain
78. "Don't wait. The time will never be just right." – Napoleon Hill
79. "Happiness is not something you postpone for the future; it is something you design for the present." – Jim Rohn
80. "You do not find a happy life. You make it." – Camilla Eyring Kimball
Enjoy Everyday With These Living In The Moment Quotes
81."The best way to pay for a lovely moment is to enjoy it." — Richard Bach
82. "We can easily manage if we will only take, each day, the burden appointed to it. But the load will be too heavy for us if we carry yesterday's burden over again today, and then add the burden of the morrow before we are required to bear it." ― John Newton
83. "The decision to make the present moment a friend is the end of the ego." — Eckhart Tolle
84. "My past and my future depends on today." — Trevor Hall
85. "Living in the moment means letting go of the past and not waiting for the future. It means living your life consciously, aware that each moment you breathe is a gift." — Oprah
86. "Living in the present moment creates the experience of eternity." ― Deepak Chopra
87. "Realize deeply that the present moment is all you ever have. Make the Now the primary focus of your life." — Eckhart Tolle
88. "We know nothing of tomorrow; our business is to be good and happy today." — Sydney Smith
89. "Act in the moment, live in the present, slowly slowly don't allow the past to interfere, and you will be surprised that life is such an eternal wonder, such a mysterious phenomenon and such a great gift that one simply feels constantly in gratitude." ― Osho
90. "The present moment is filled with joy and happiness. If you are attentive, you will see it." — Thich Nhat Hanh
Impressive Living In The Moments Quotes To Spice Up Life
91. "History is more or less bunk. It's tradition. We don't want tradition. We want to live in the present and the only history that's worth a tinker's damn is the history we make today." — Henry Ford
92. "Life is available only in the present moment. If you abandon the present moment you cannot live the moments of your daily life deeply." — Thich Nhat Hanh
93. "Yesterday is history. Tomorrow is a mystery. Today is a gift. That is why it is called the present." — Alice Morse Earle
94. "Children have neither a past nor a future. Thus they enjoy the present, which seldom happens to us." — Jean de La Bruyère
95. "The meeting of two eternities, the past and the future… is precisely the present moment." — Henry David Thoreau
96. "Remember then: there is only one time that is important – Now! It is the most important time because it is the only time when we have any power." — Leo Tolstoy
97. "Past and future are in the mind only – I am now." — Sri Nisargadatta Maharaj
98. "One today is worth two tomorrows." — Benjamin Franklin
99. "Life is a great and wondrous mystery, and the only thing we know that we have for sure is what is right here right now. Don't miss it." — Leo Buscaglia
100. "Nothing is more precious than being in the present moment. Fully alive, fully aware." — Thích Nhất Hạnh
What did you learn from these living in the moment quotes?
Did these quotes inspire you to start living your own life "in the moment"?
I hope so!
Now, you might be asking yourself how to actually do that.
Here are just a few tips to get you started:
Smile
Stop worrying
Have big dreams, but do the work today
Love what you do for work
Take risks
Every day isn't going to be without challenges, but how you face them matters.
The type of energy that you put out into your daily practices is important.
What's your biggest takeaway from these living in the moment quotes and sayings?
Have any other tips to help someone live in the moment?
Feel free to leave a comment in the comment section!
September 25, 2022 5:00 AM EST