Tumblr Quotes That Are Deep and Inspiring
These Tumblr quotes will inspire you to think bigger and feel deeper.
The world around us is full of many hidden gems and amazing things.
Tumblr is a place that often shares these things, and these Tumblr quotes will inspire you from deep down inside.
Tumblr is a popular micro blogging and social networking platform in which people post photos, audio, text, videos, quotes, and other types of content.
The site encourages users to create their own content as well as to interact with other like-minded people.
Considered to be fun and more creative than other forms of social media, Tumblr is not only a great way to relax and unwind, it's also an awesome place to discover some deep and inspiring content that can make your day.
In this post we've featured an awesome selection of positive and uplifting quotes that we came across while searching around Tumblr.
Sit back, scroll down and we assure you by the time you're done, you'll be challenged to go out and live an epic life.
Below's our collection of inspirational, wise, and thought-provoking Tumblr quotes, Tumblr sayings, and Tumblr proverbs.
Share these quotes around, and if you have any inspiring quotes that you've created for your own Tumblr account, be sure to mention them in the comment section below.
Don't forget to also check out our list of the best Facebook quotes of all time.
Browse our entire collection of inspirational quotes for more motivating ideas and concepts.
Tumblr Quotes That Are Deep and Inspiring
1. "It's better to be a lion for a day than a sheep all your life." – Elizabeth Kenny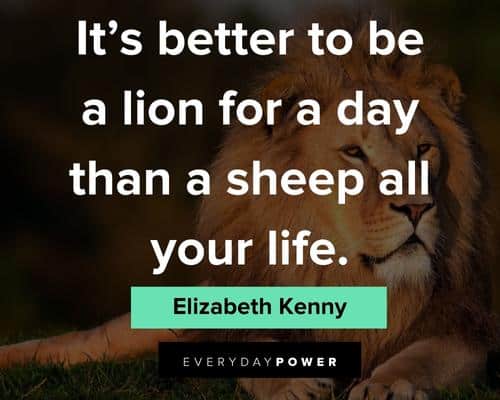 2. "When something is important enough, you do it even if the odds are not in your favour." – Elon Musk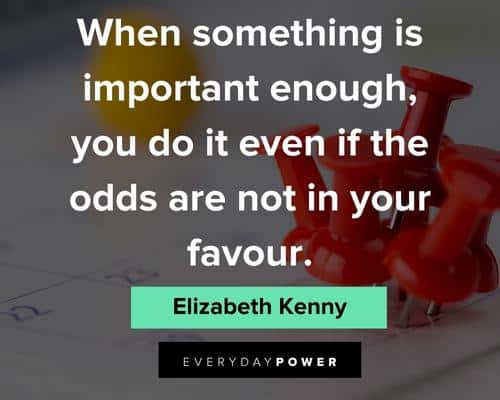 3. "Life is either a daring adventure or nothing at all." – Helen Keller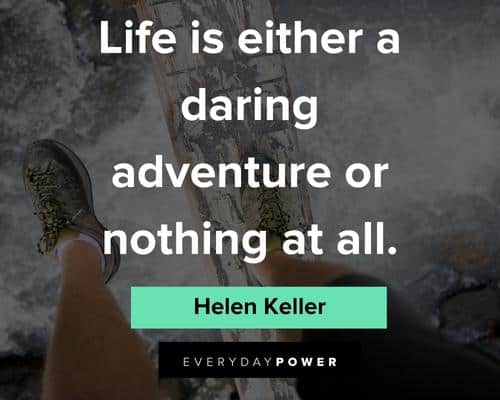 4. "Low self-esteem is like driving through life with your hand-break on." – Maxwell Maltz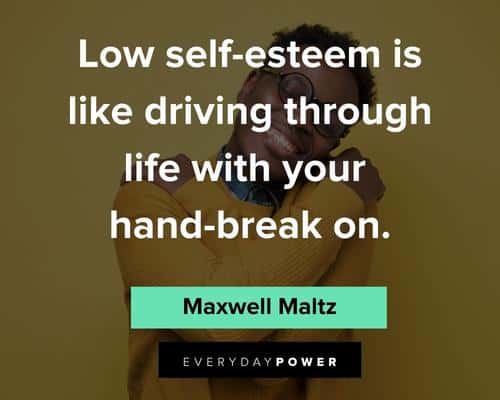 5. "Be happy for this moment. This moment is your life." – Omar Khayyam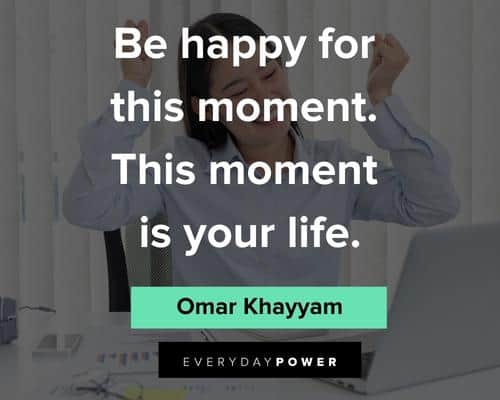 6. "A friend is someone who knows all about you and still loves you." ― Elbert Hubbard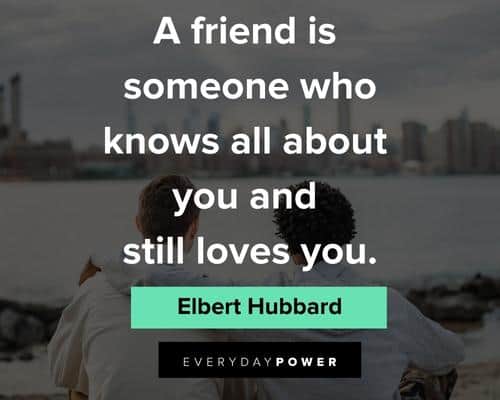 7. "Forgiveness is the final form of love." – Reinhold Niebuhr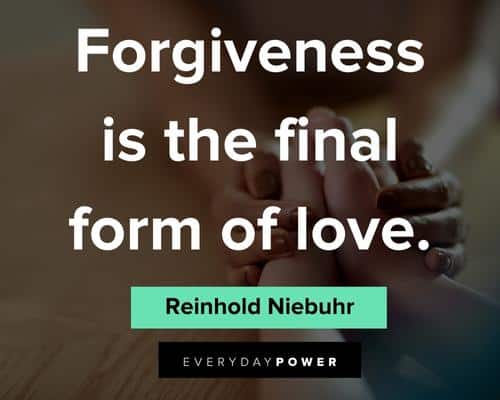 8. "In the end, it's not the years in your life that count. It's the life in your years." – Abraham Lincoln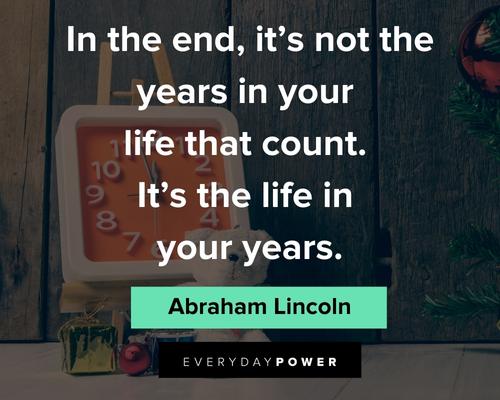 9. "You yourself, as much as anybody in the entire universe, deserve your love and affection." – Buddha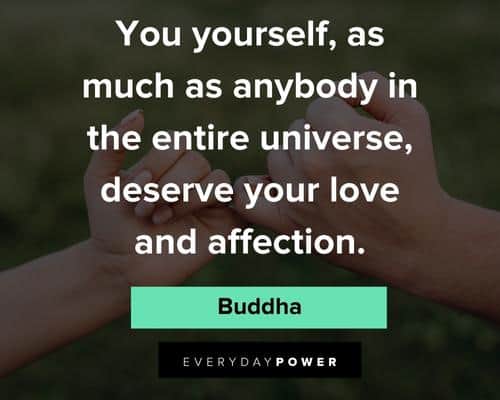 10. "It is better to be hated for what you are than to be loved for what you are not." – Andre Gide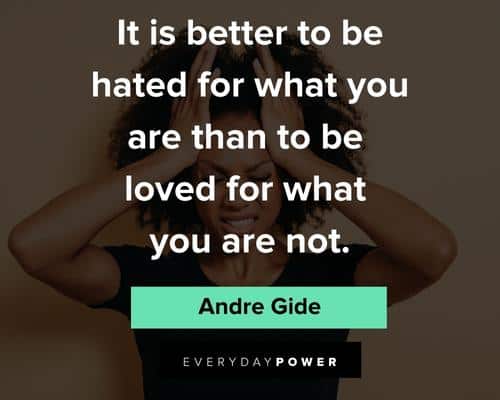 Tumblr quotes that will challenge you to live an epic life
11. "Being deeply loved by someone gives you strength, while loving someone deeply gives you courage." ― Lao Tzu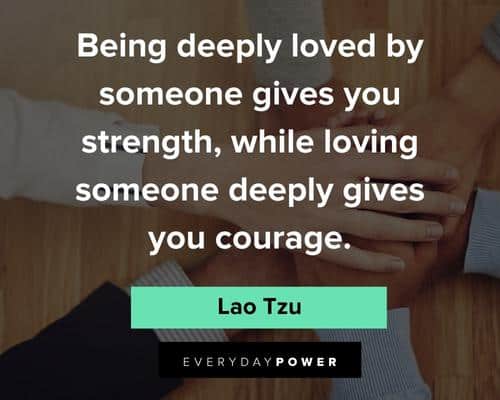 12. "If you don't love yourself, nobody will. Not only that, you won't be good at loving anyone else. Loving starts with the self." – Wayne Dyer
13. "Lighten up, just enjoy life, smile more, laugh more, and don't get so worked up about things." – Kenneth Branagh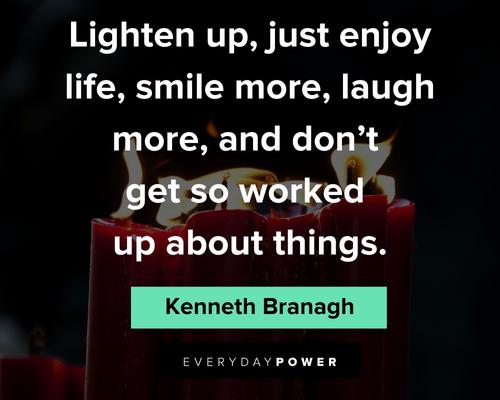 14. "To love yourself right now, just as you are, is to give yourself heaven. Don't wait until you die. If you wait, you die now. If you love, you live now." – Alan Cohen
15. "A purpose of human life, no matter who is controlling it, is to love whoever is around to be loved." – Kurt Vonnegut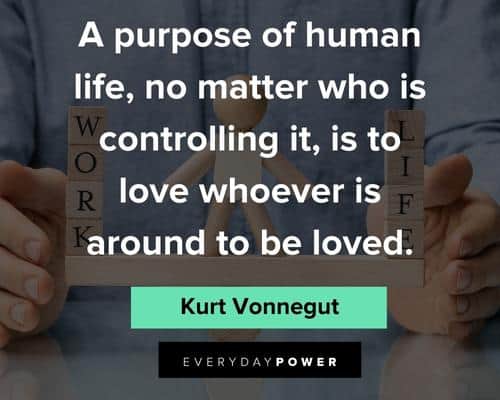 16. "What you lack in talent can be made up with desire, hustle and giving 110% all the time." – Don Zimmer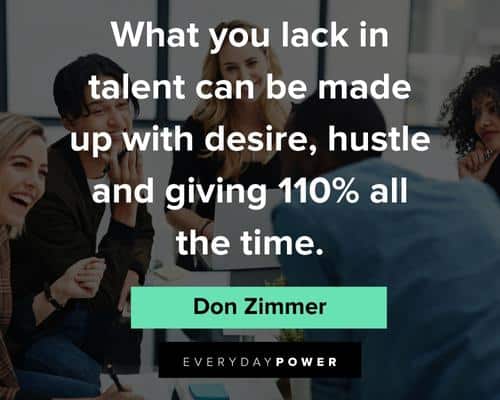 17. "Darkness cannot drive out darkness: only light can do that. Hate cannot drive out hate: only love can do that." ― Martin Luther King Jr.
18. "Develop an attitude of gratitude. Say thank you to everyone you meet for everything they do for you." – Brian Tracy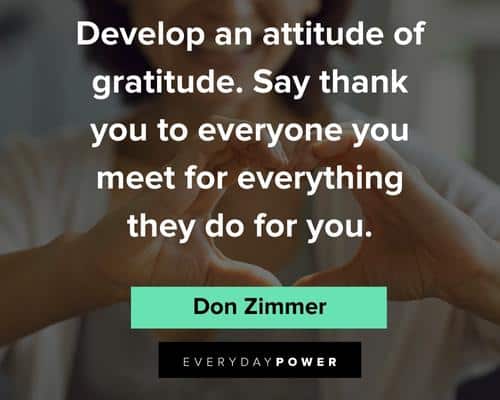 19. "To do the useful thing, to say the courageous thing, to contemplate the beautiful thing: that is enough for one man's life." – T.S. Eliot
20. "One important key to success is self-confidence. An important key to self-confidence is preparation." – Arthur Ashe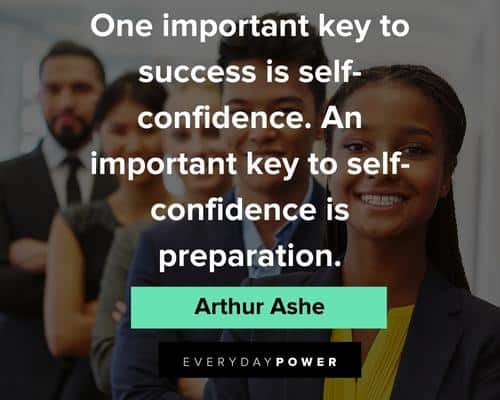 You might also like these iconic Vine quotes to make you LOL
Tumblr quotes that will make you smile
21. "You will never win if you never begin." – Helen Rowland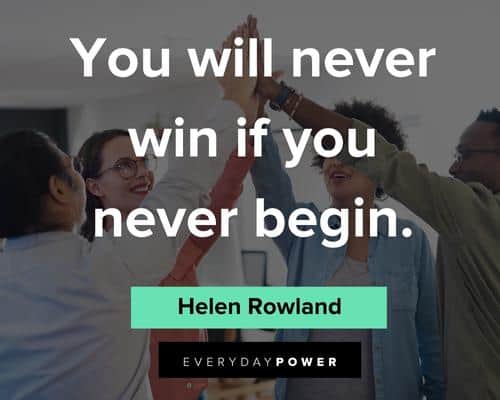 22. "Love yourself first and everything else falls into line. You really have to love yourself to get anything done in this world." – Lucille Ball
23. "Life is short, and it is up to you to make it sweet." – Sarah Louise Delany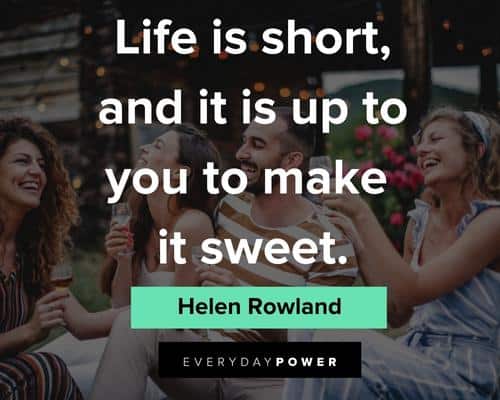 24. "Good, better, best. Never let it rest. Til your good is better and your better is best." – St. Jerome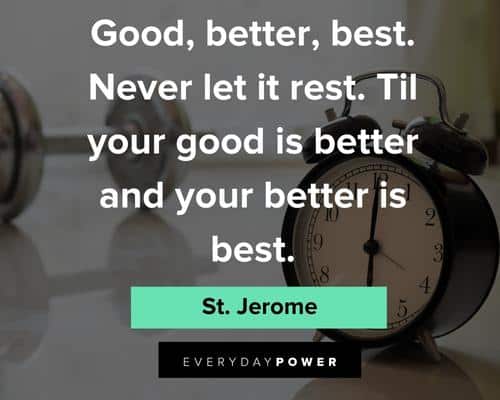 25. "Don't settle for a relationship that won't let you be yourself." – Oprah Winfrey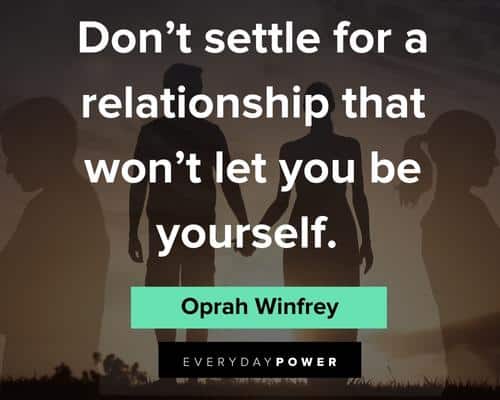 26. "I refuse to let what happened to me make me bitter. I still completely believe in love and I'm open to anything that will happen to me." – Nicole Kidman
27. "If you want to conquer fear, don't sit home and think about it. Go out and get busy." – Dale Carnegie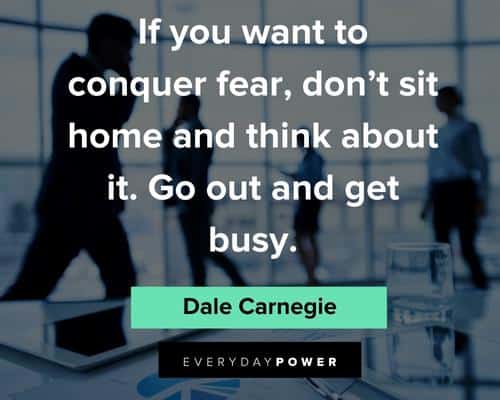 28. "Be kind whenever possible. It is always possible." – Dalai Lama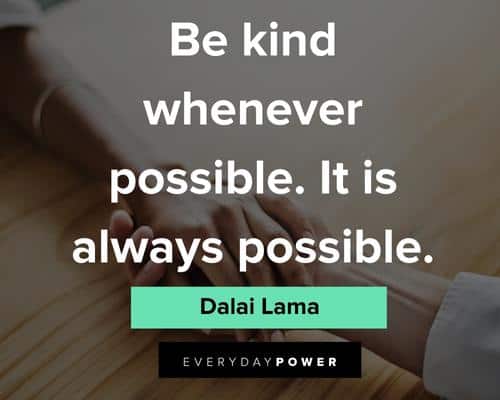 29. "The woman who follows the crowd will usually go no further than the crowd. The woman who walks alone is likely to find herself in places no one has been before." – Albert Einstein
30. "Optimism is the faith that leads to achievement. Nothing can be done without hope and confidence." – Helen Keller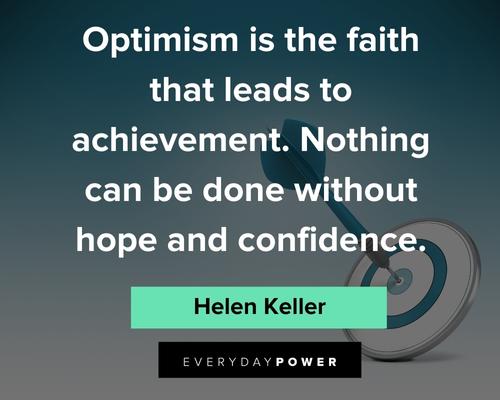 Tumblr quotes that are guaranteed to boost your mood
31. "I love you not because of who you are, but because of who I am when I am with you." — Roy Croft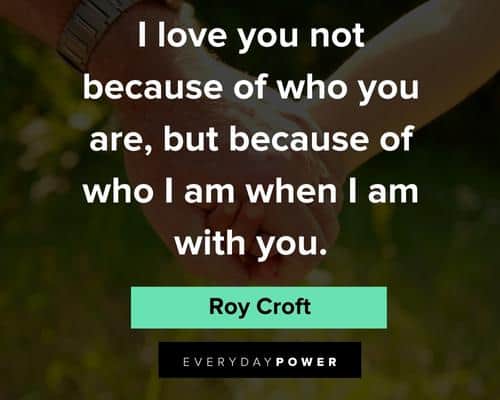 32. "You know you're in love when you can't fall asleep because reality is finally better than your dreams." ― Dr. Seuss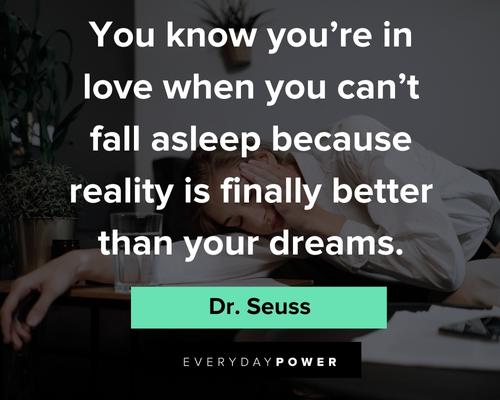 33. "Accept the challenges so that you can feel the exhilaration of victory." – George S. Patton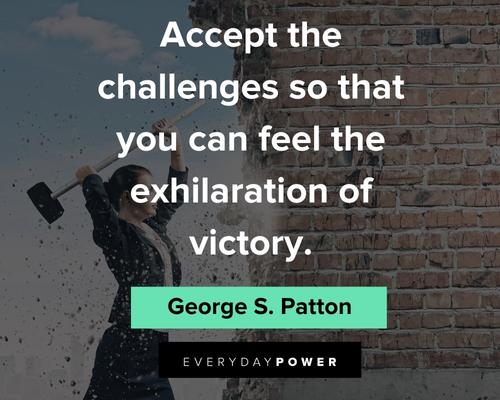 34. "It was a million tiny little things that, when you added them all up, they meant we were supposed to be together… and I knew it." – Tom Hanks
35. "Everyone in life is gonna hurt you; you just have to figure out which people are worth the pain." – Erica Baican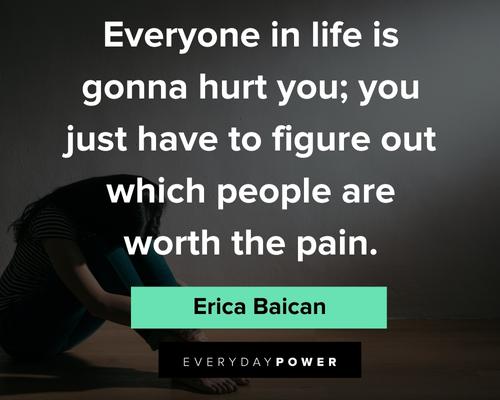 36. "Pain is temporary. Quitting lasts forever." – Lance Armstrong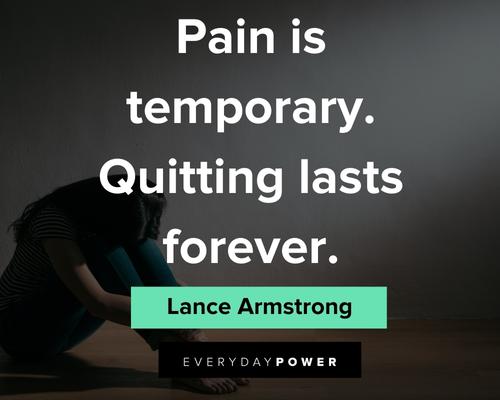 37. "Love is needing someone. Love is putting up with someone's bad qualities because they somehow complete you." – Sarah Dessen
38. "It does not matter how slowly you go as long as you do not stop." – Confucius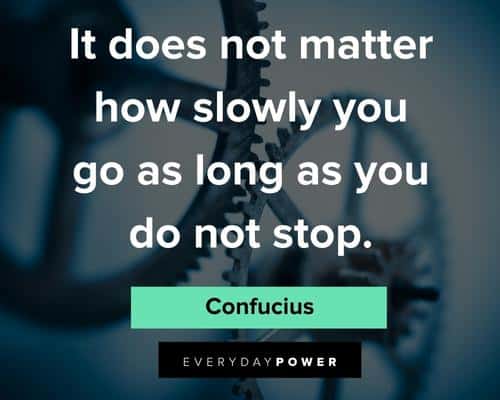 39. "Do the difficult things while they are easy and do the great things while they are small. A journey of a thousand miles must begin with a single step." – Lao Tzu
40. "Self-care is never a selfish act—it is simply good stewardship of the only gift I have, the gift I was put on earth to offer to others." – Parker Palmer
Tumblr quotes that will make your day
41. "This is a good sign, having a broken heart. It means we have tried for something." ― Elizabeth Gilbert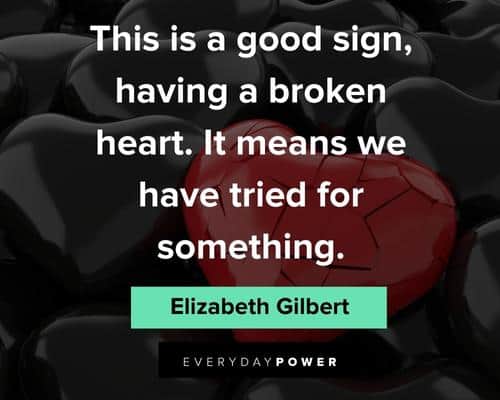 42. "There is always some madness in love. But there is also always some reason in madness."– Friedrich Nietzsche
43. "Life is the art of drawing sufficient conclusions from insufficient premises." – Samuel Butler
44. "Hard times don't create heroes. It is during the hard times when the 'hero' within us is revealed." – Bob Riley
45. "Never love anyone who treats you like you're ordinary." ― Oscar Wilde
46. "If you want to achieve greatness stop asking for permission." –Anonymous
47. "Better to have lost and loved than never to have loved at all." — Ernest Hemingway
If you're enjoying these quotes, make sure to read our collection of Ernest Hemingway quotes from the iconic author.
48. "Life is about learning; when you stop learning, you die." – Tom Clancy
49. "There is never a time or place for true love. It happens accidentally, in a heartbeat, in a single flashing, throbbing moment." ― Sarah Dessen
50. "Failure will never overtake me if my determination to succeed is strong enough." – Og Mandino
Tumblr quotes about love and life
51. "The most important thing in life is to learn how to give out love, and to let it come in." — Morrie Schwartz
52. "Life is not a problem. To look at it as a problem is to take a wrong step. It is a mystery to be lived, loved, experienced." – Osho
53. "Love is like the wind, you can't see it but you can feel it." ― Nicholas Sparks
54. "Life is just the same as learning to swim. Do not be afraid of making mistakes, for there is no other way of learning how to live!" – Alfred Adler
55. "If I had a flower for every time I thought of you…I could walk through my garden forever." ― Alfred Tennyson
56. "When someone loves you, the way they talk about you is different. You feel safe and comfortable." ― Jess C. Scott
57. "Whatever is worrying you right now, forget about it. Take a deep breath, stay positive and know that things will get better." – Unknown
58. "You don't love someone because they're perfect, you love them in spite of the fact that they're not."― Jodi Picoult
59. "Maybe the only vow we ever need to offer the one we love is this: I will never, not for a sliver of a second, make you feel alone." — Tyler Knott Gregson
60. "Never be bullied into silence. Never allow yourself to be made a victim. Accept no one's definition of your life, but define yourself." – Harvey Fierstein
Other motivational and inspirational Tumblr quotes
61. "It's not whether you get knocked down, it's whether you get up." – Vince Lombardi
If you're enjoying these quotes, you'll love our collection of inspirational quotes that will brighten your day.
62. "Love is an untamed force. When we try to control it, it destroys us. When we try to imprison it, it enslaves us. When we try to understand it, it leaves us feeling lost and confused." — Paulo Coelho
63. "Believe you can and you're halfway there." – Theodore Roosevelt
64. "They say a person needs just three things to be truly happy in this world: someone to love, something to do, and something to hope for." ― Tom Bodett
65. "The future belongs to the competent. Get good, get better, be the best!" – Brian Tracy
66. "You can't cross the sea merely by standing and staring at the water." – Rabindranath Tagore
67. "Until you value yourself, you won't value your time. Until you value your time, you will not do anything with it. " – M. Scott Peck
68. "Without hard work, nothing grows but weeds." – Gordon B. Hinckley
69. "It is not a lack of love, but a lack of friendship that makes unhappy marriages." ― Friedrich Nietzsche
70. "Goals may give focus, but dreams give power." – John Maxwell
More Tumblr quotes
71. "You were the hardest year of my life and I've never been so happy. What does that say about me?" – Charlotte Eriksson
72. "I think of killing myself a lot, and it's the worst feeling in the world." – Juansen Dizon
73. "People who don't feel pain anymore are the most damaged." – Juansen Dizon
74. "And all she loved, she loved with a little sadness in her heart." – Juansen Dizon
75. "She had stars in her eyes and galaxies in her veins." – Rosie Perry
76. "Don't strive for perfection, just do your best. Everything in life is ever revolving to be perfect." – Ann Marie Frohof
77. "Just imagine you are dying tomorrow. Everyday. You will be much kinder to the world, there will be more love in you. That way." – Minhal Mehdi
88. "Healing is when you become something else, something better, and not something you were before." – Juansen Dizon
89. "Your brain needs plenty of rest to plenty at it's optimal level. Go to sleep!" – Lalah Delia
90. "If I stay close to the sea, I will go on well." – Charlotte Eriksson
Tumblr Quotes of famous people that should be shared not only Tumblr
91. "I'm not a businessman, I'm a business, man!" – Jay-Z
92. "I'm far from being god, but I work god damn hard." – Jay-Z
93. "Remembering that you are going to die is the best way I know to avoid the trap of thinking you have something to lose. You are already naked. There is no reason not to follow your heart." – Steve Jobs
94. "Being the richest man in the cemetery doesn't matter to me. Going to bed at night saying we've done something wonderful… that's what matters to me." – Steve Jobs
95. "So if you stay ready, you ain't gotta get ready, and that is how I run my life." – Will Smith
96. "Money and success don't change people; they merely amplify what is already there." – Will Smith
97. "Your most unhappy customers are your greatest source of learning." – Bill Gates
98. "Success is a lousy teacher. It seduces smart people into thinking they can't lose." – Bill Gates
99. "When things go wrong, don't go with them." – Elvis Presley
100. "Values are like fingerprints. Nobody's are the same, but you leave 'em all over everything you do" – Elvis Presley
Thought Provoking Tumblr Quotes
101. "We were fighting for closure, for justice. It was not for me, but at the expense of me, that we'd be able to get there." — Chanel Miller
102. "Never take candy from strangers." — Rita Rudner
103. "Ghosts, like ladies, never speak till spoken to." — Richard Harris Barham
104. "I am constantly torn between the will to be seen and still hidden so god damn well,
a contradiction I never figured out." ― Charlotte Eriksson
105. "Everyone is a moon, and has a dark side which he never shows to anybody." — Mark Twain
106. "I've come to realize that love is tragic, somewhere down the line it's inevitable. Fight for it." ― Ann Marie Frohoff
107. "The greatest people and most successful ones are the ones who never went to school . Sure." ― Juvenalius
108. "Maybe that's worse, not letting ourselves be loved. Because we're too afraid of giving ourselves to someone we might lose." — Mitch Albom
109. "There are nights when the wolves are silent and only the moon howls." — George Carlin
110. "I always wonder why birds stay in the same place when they can fly anywhere on the earth. Then I ask myself the same question." ― Harun Yahya
Did you enjoy these Tumblr quotes and sayings?
Tumblr is a great platform that you can use to follow your interests and express yourself.
It's awesome for many reasons, but one of the things we love about this micro blogging platform is it houses lots of blogs dedicated to inspirational images and quotes.
Tumblr has an ability to inspire and make your day.
So if you're feeling down, go through the Tumblr quotes and sayings above for a little pick-me-up.
Tell us. What's your favorite inspiring Tumblr quote?
Are there any other uplifting Tumblr quotes that you'd add to our list?
Feel free to share your picks in the comment section below.
Also, don't forget to share with your friends and followers.