Children Quotes That Will Fill Your Heart With Love and Laughter
These children quotes and sayings will bring a smile to your face and fill your heart with love.
I find it so strange that some people wonder how to treat a child. I can understand studying how children learn because different developmental ages impact learning.
What do you love most about children?
At the end of the day, children are tiny people and have much the same needs as adults. They crave love and affection, a listening ear and attention, and safety and security.
I was trying to explain the love of a mother to my friend who doesn't have children yet. Logically, she understands what I am saying, but I don't think a person truly grasps the capacity of a parents love until they have children. They are our future, how we listen to them, love them, raise them and laugh with them matters.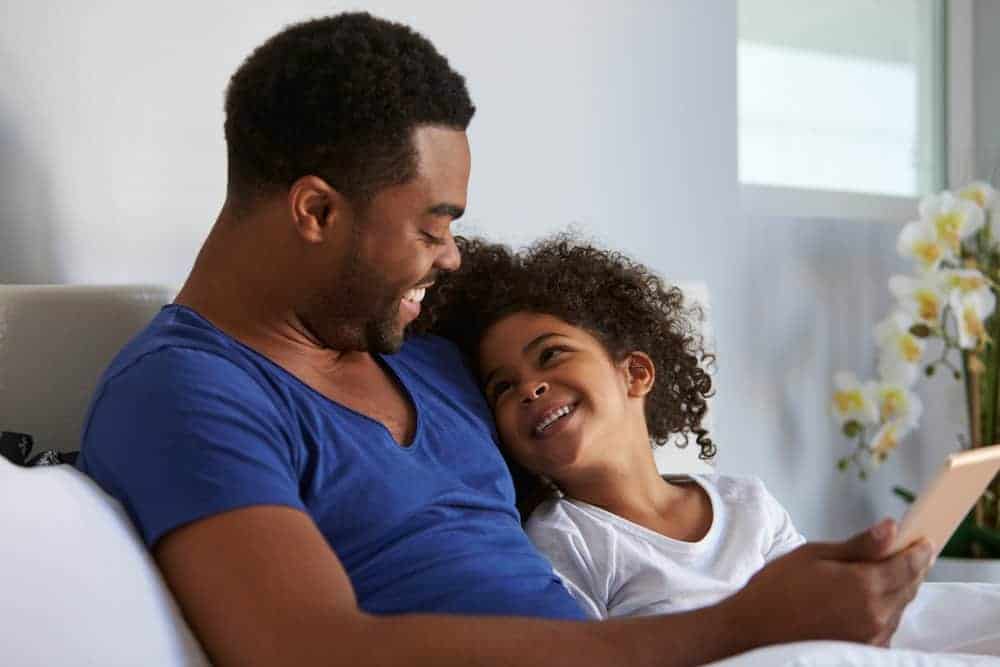 Children quotes on the importance of kids
1. "A person's a person, no matter how small." – Dr. Seuss
2. "History will judge us by the difference we make in the everyday lives of children." – Nelson Mandela
3. "We worry about what a child will become tomorrow, yet we forget that he is someone today." – Stacia Tauscher
4. "Our most important task as a nation is to make sure all our young people can achieve their dreams." – Barack Obama
5. "Children make your life important." – Erma Bombeck
6. "Children are our most valuable resource." – Herbert Hoover
7. "Children are the living messages we send to a time we will not see." – John F. Kennedy
8. "I continue to believe that if children are given the necessary tools to succeed, they will succeed beyond their wildest dreams!" – David Vitter
9. "If a man leaves little children behind him, it is as if he did not die." – Moroccan Proverb
10. "If we don't stand up for children, then we don't stand for much." – Marian Wright Edelman
11. "If we wish to create a lasting peace we must begin with the children." – Mahatma Gandhi
12. "There is a brilliant child locked inside every student." – Marva Collins
13. "You know who's going to build that better world? It's the youth. Children will do things that are now considered impossible." – Kacey McCallister
14. "Observe your children closely: they have often fundamental approaches and answers to the mysteries of life which we have lost as adults." – Robert Muller
Children quotes on why we should listen to them
15. "Children will listen to you after they feel listened to." – Jane Nelsen
16. "What is a home without children? Quiet." – Henny Youngman
17. "A child seldom needs a good talking to as a good listening to." – Robert Brault
If you're enjoying these quotes, make sure to read our collection of listening quotes that express the importance of listening.
18. "Children have never been very good at listening to their elders, but they have never failed to imitate them." – James Baldwin
19. "Don't worry that children never listen to you; worry that they are always watching you." – Robert Fulghum
20. "Learning is a result of listening, which in turn leads to even better listening and attentiveness to the other person. In other words, to learn from the child, we must have empathy, and empathy grows as we learn." – Alice Miller
Also check out these niece quotes or these nephew quotes and sayings.
Children quotes about raising kids
21. "Let us sacrifice our today so that our children can have a better tomorrow." – A. P. J. Abdul Kalam
22. "You can learn many things from children. How much patience you have, for instance." – Franklin P. Jones
23. "Children must be taught how to think, not what to think." – Margaret Mead
24. "Children learn more from what you are than what you teach." – W.E.B. Du Bois
25. "Children make you want to start life over." – Muhammad Ali
26. "If you want your children to be intelligent, read them fairy tales. If you want them to be more intelligent, read them more fairy tales." – Albert Einstein
27. "Even if people are still very young, they shouldn't be prevented from saying what they think." – Anne Frank
28. "To every child – I dream of a world where you can laugh, dance, sing, learn, live in peace and be happy." – Malala Yousafzai
29. "Teach your children they're unique. That way, they won't feel pressured to be like everybody else." – Cindy Cashman
30. "Children need models rather than critics." – Joseph Joubert
31. "It is easier to build strong children than to repair broken men." – Frederick Douglas
32. "It takes a village to raise a child." – African proverb
33. "There is no sound more annoying than the chatter of a child, and none more sad than the silence they leave when they are gone." – Mark Lawrence
Funny children quotes
34. "Adults are just outdated children." – Dr. Seuss
35. "Having one child makes you a parent; having two, you are a referee." – David Frost
36. "When kids hit 1 year old, it's like hanging out with a miniature drunk. You have to hold onto them. They bump into things. They laugh and cry. They urinate. They vomit." – Johnny Depp
37. "Mothers are fonder than fathers of their children because they are more certain they are their own." – Aristotle
38. "A child is a curly dimpled lunatic." – Ralph Waldo Emerson
39. "You know your children are growing up when they stop asking you where they came from and refuse to tell you where they're going." – P. J. O'Rourke
40. "The most effective form of birth control I know is spending the day with my kids." – Jill Bensley
Loving children quotes
41. "Hugs can do great amounts of good, especially for children." – Princess Diana
42. "The first happiness of a child is to know that he is loved." – Don Bosco
43. "Kids go where there is excitement, they stay where there is love." – Zig Ziglar
44. "When you are a mother, you are never really alone in your thoughts. A mother always has to think twice, once for herself and once for her child." – Sophia Loren
45. "Too much love never spoils children. Children become spoiled when we substitute presents for presence." – Anthony Witham
46. "There is no friendship, no love, like that of the parent for the child." – Henry Ward Beecher
47. "We never know the love of a parent till we become parents ourselves." – Henry Ward Beecher
48. "Children begin by loving their parents; as they grow older they judge them; sometimes they forgive them." – Oscar Wilde
49. "Loving a child doesn't mean giving in to all his whims; to love him is to bring out the best in him, to teach him to love what is difficult." – Nadia Boulanger
50. "Kids spell love T-I-M-E." – John Crudele
Don't forget to also read these inspirational quotes for kids about success.
Did you enjoy these children quotes?
Children are a complex bundle of independence and vulnerability. Juggling their emotions and processing new information daily is a difficult task.
However, looking at situations through the eyes of a child is the most refreshing feeling in the world, consisting of trust and wonder, and should be done frequently.
One of the saddest realities of parenthood is that they grow up and no longer want to constantly barrage us with their stories. I have to practically beg my teenager to sit and talk to me for a few moments!
Which of these children quotes and sayings resonated with you best? If you have a favorite quote about children that you would like to add leave it below in the comment section!
March 13, 2020 7:40 AM EST
Be the first one to leave a comment!