Selfie Quotes and Captions for Social Media Expression
Trying to come up with the perfect selfie quotes and captions to best describe you?
These selfie quotes and captions will inspire you to craft a badass social media presence.
It goes without saying that selfies are never going to get old. What was once a strange phenomenon has now become a staple in our everyday lives.
But it's okay because what better way to share with others than to snap a quick photo to capture a memory?
Due to their popularity, people are always looking for ways to spice up their selfies for social media sharing. One way of making your selfie stand out is to have a captivating caption to go with it.
A good selfie caption can inspire your fans and also gain you more followers. To achieve this, you want to make sure your caption provides context, shows your personality and is engaging to your friends and followers.
One easy way to have an amazing selfie caption is to adopt it from interesting quotes. In fact, quotes are one of the best sources of inspiration for your selfie captions because they're usually powerful and they resonate with many people.
To help you craft a badass social media presence, below you will find our collection of inspirational, wise, and humorous selfie quotes, selfie sayings, and selfie captions, collected over the years from a variety of sources.
You might also like these know your worth quotes to boost your confidence.
Selfie Quotes and Captions for Social Media Expression
1. "My life is my message." – Mahatma Gandhi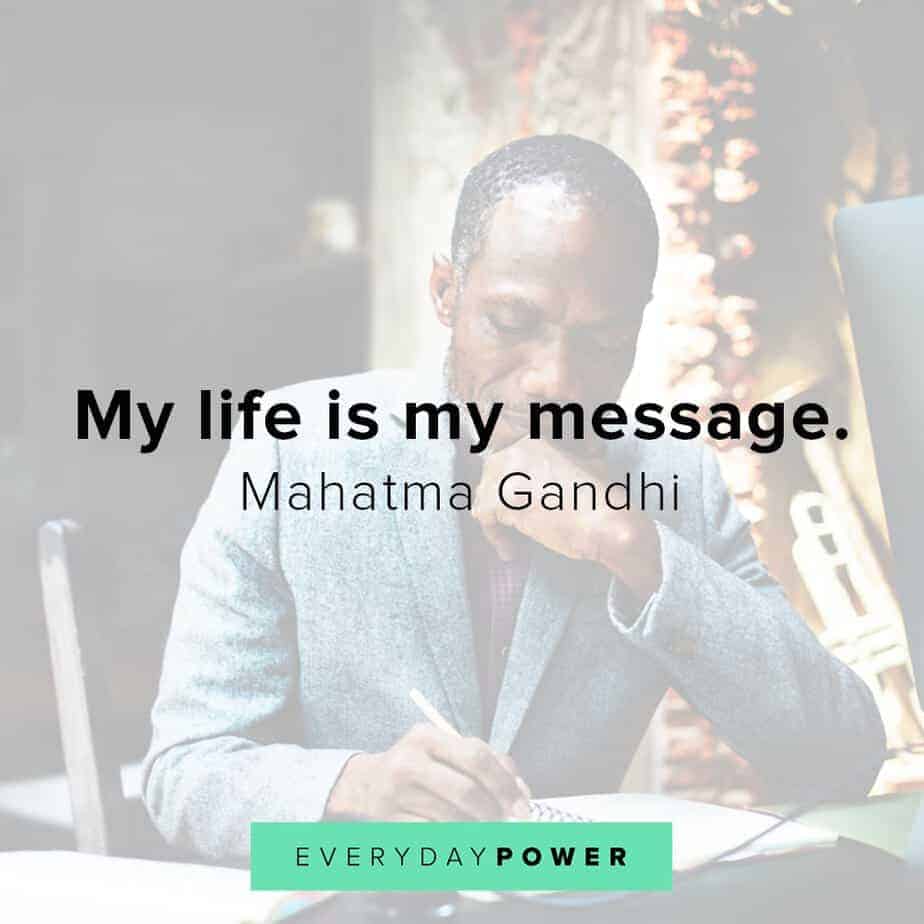 2. "Very little is needed to make a happy life; it is all within yourself, in your way of thinking." – Marcus Aurelius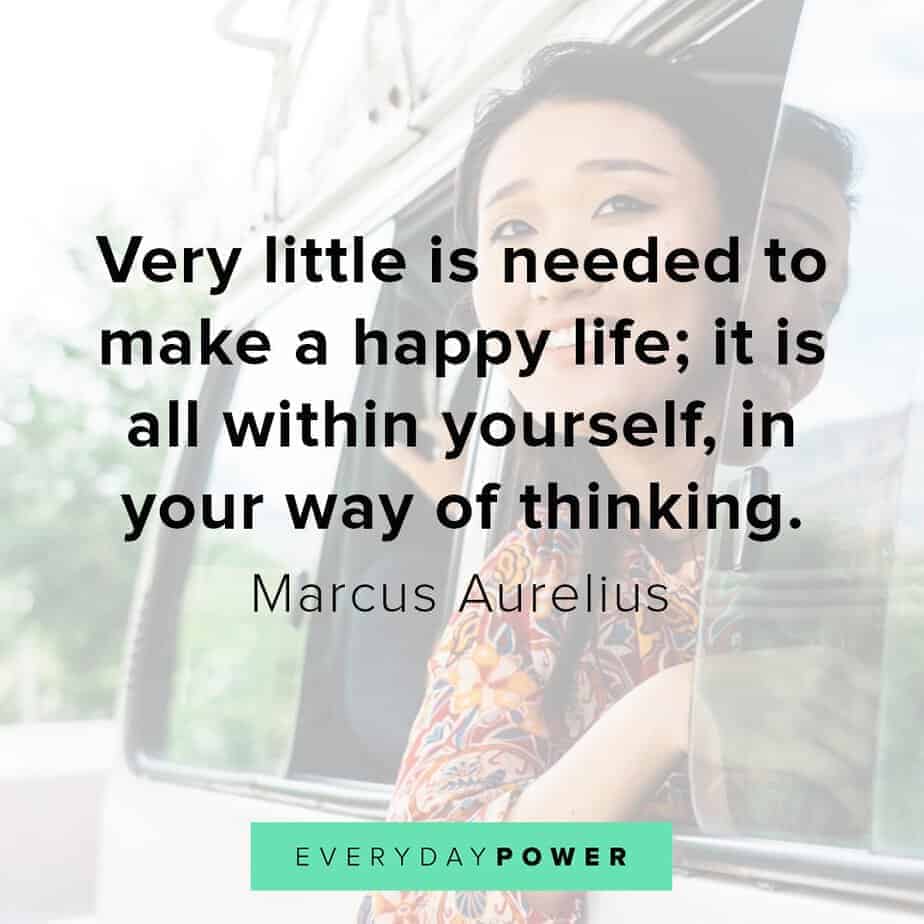 3. "It is better to be hated for what you are than to be loved for what you are not." – Andre Gide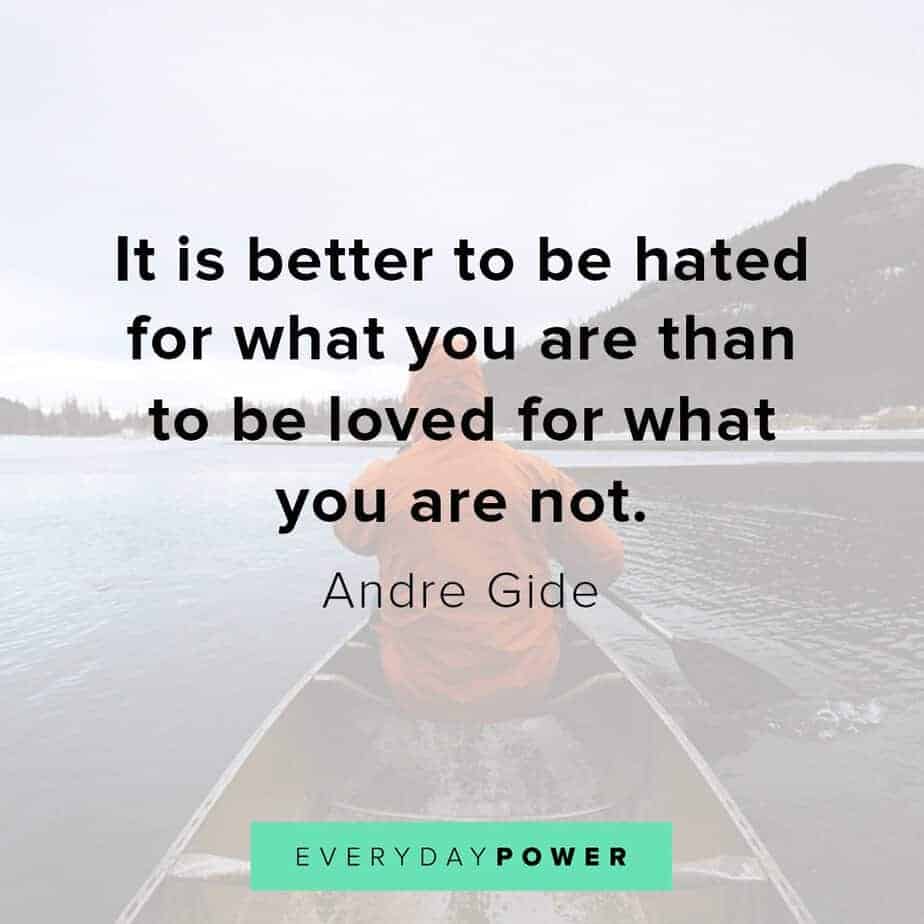 4. "Do not take life too seriously. You will never get out of it alive." –Elbert Hubbard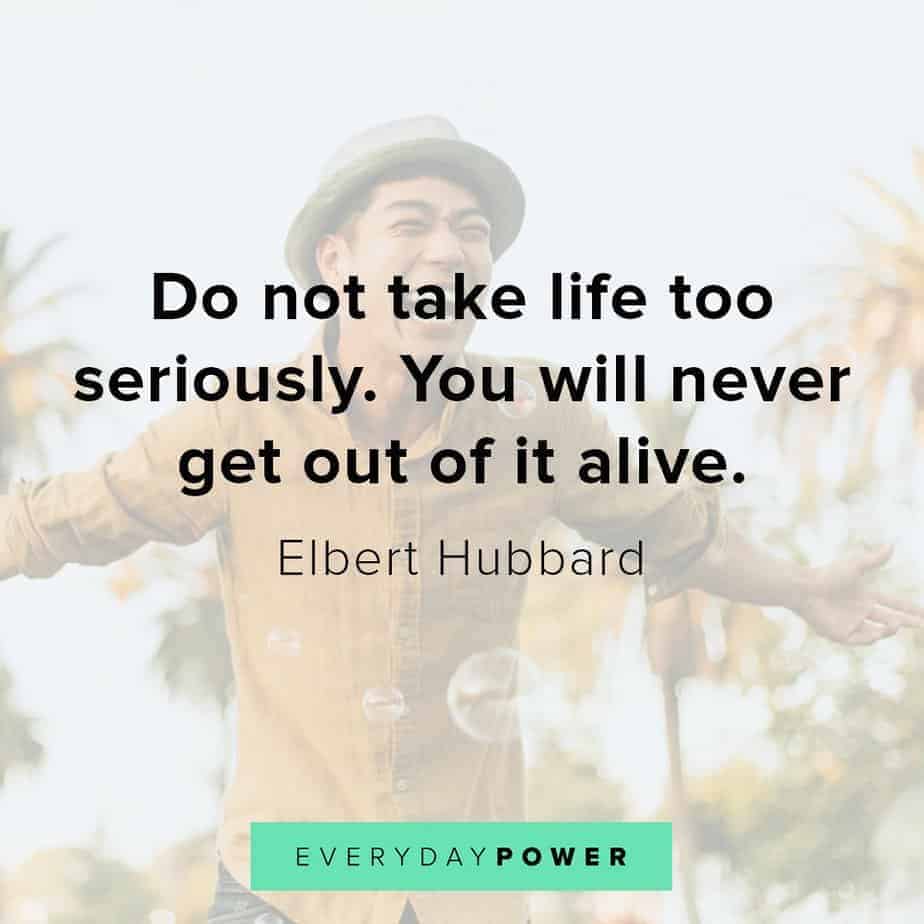 5. "The self is made, not given." ―Barbara Myerhoff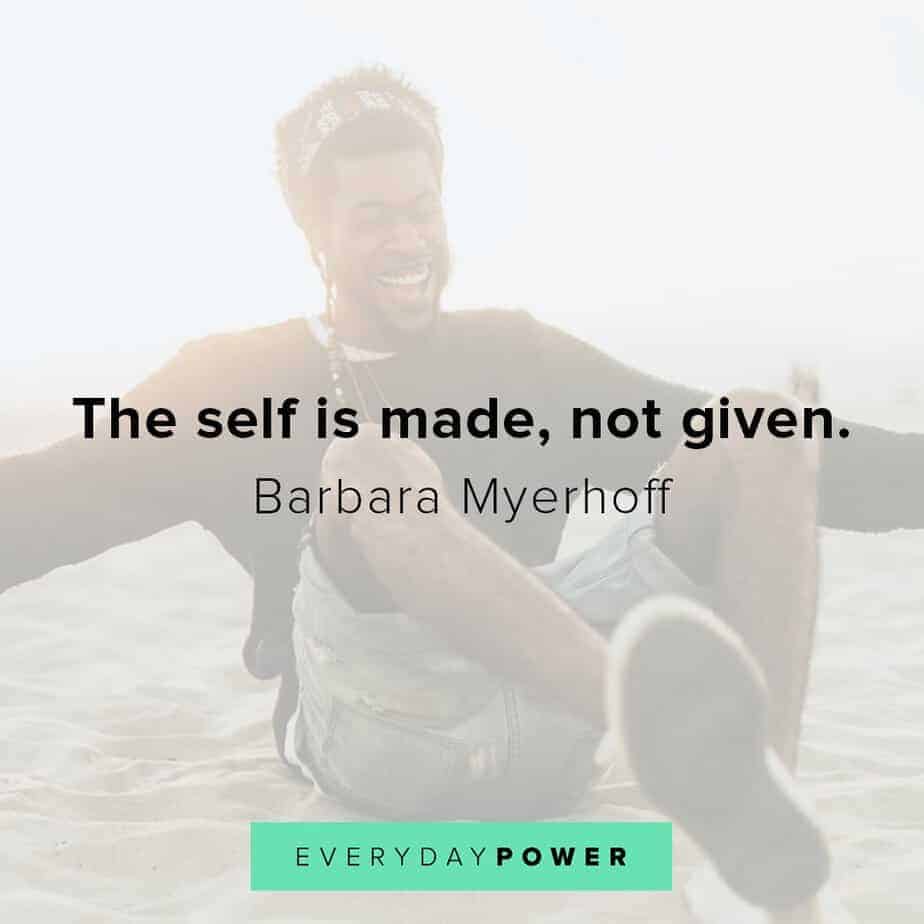 6. "There is no greater agony than bearing an untold story inside you." ―Maya Angelou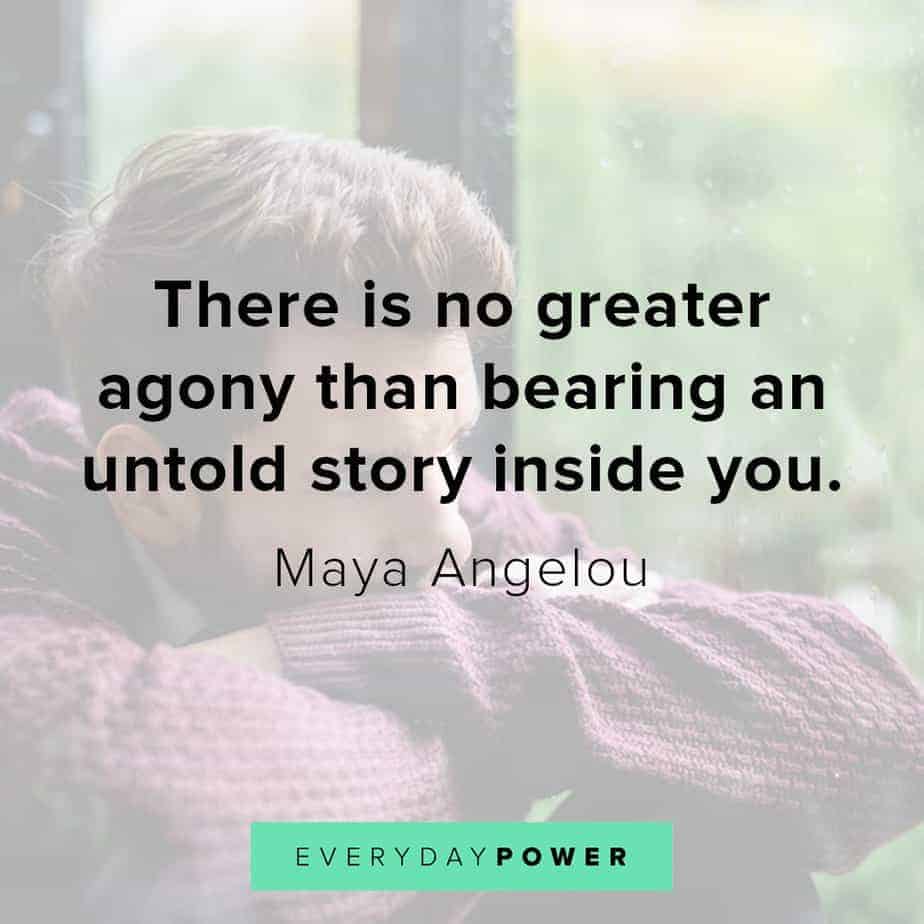 If you're enjoying this article, be sure to also check out these motivational quotes for weight loss that will inspire you to achieve!
7. "Don't give it five minutes if you're not going to give it five years." – Megan Markle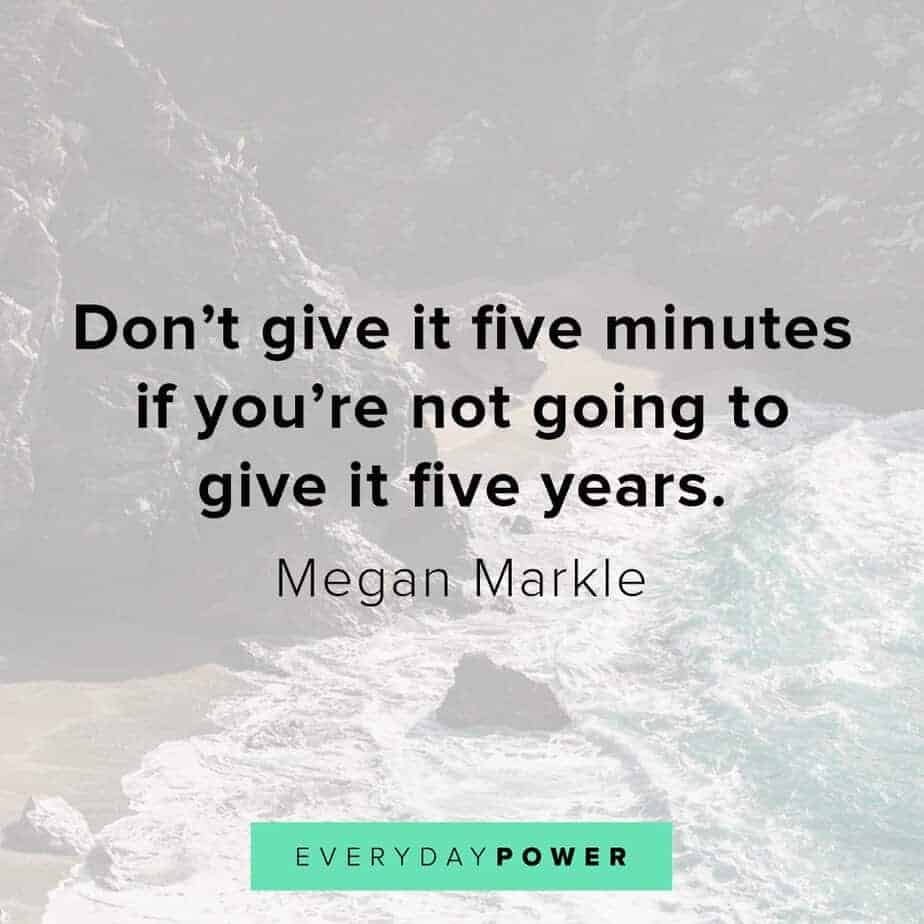 8. "Embrace the glorious mess that you are." – Elizabeth Gilbert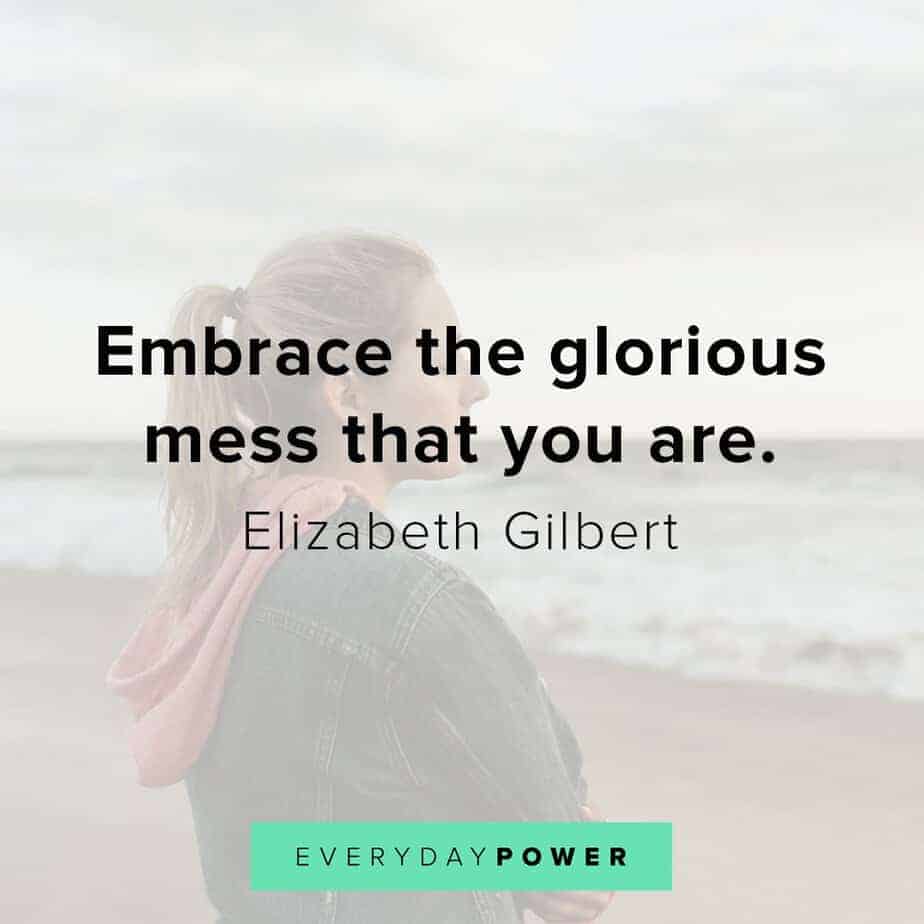 9. "If not us, who? If not now, when?"– John F. Kennedy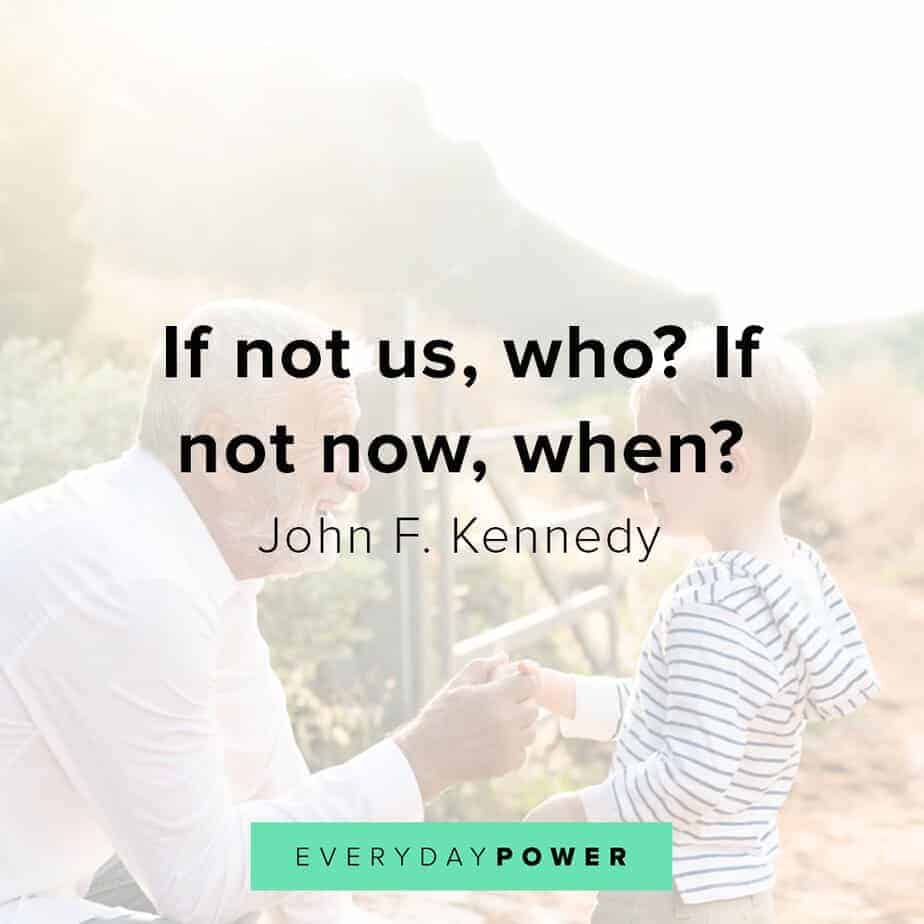 10. "Rule #1 of life. Do what makes YOU happy."– Unknown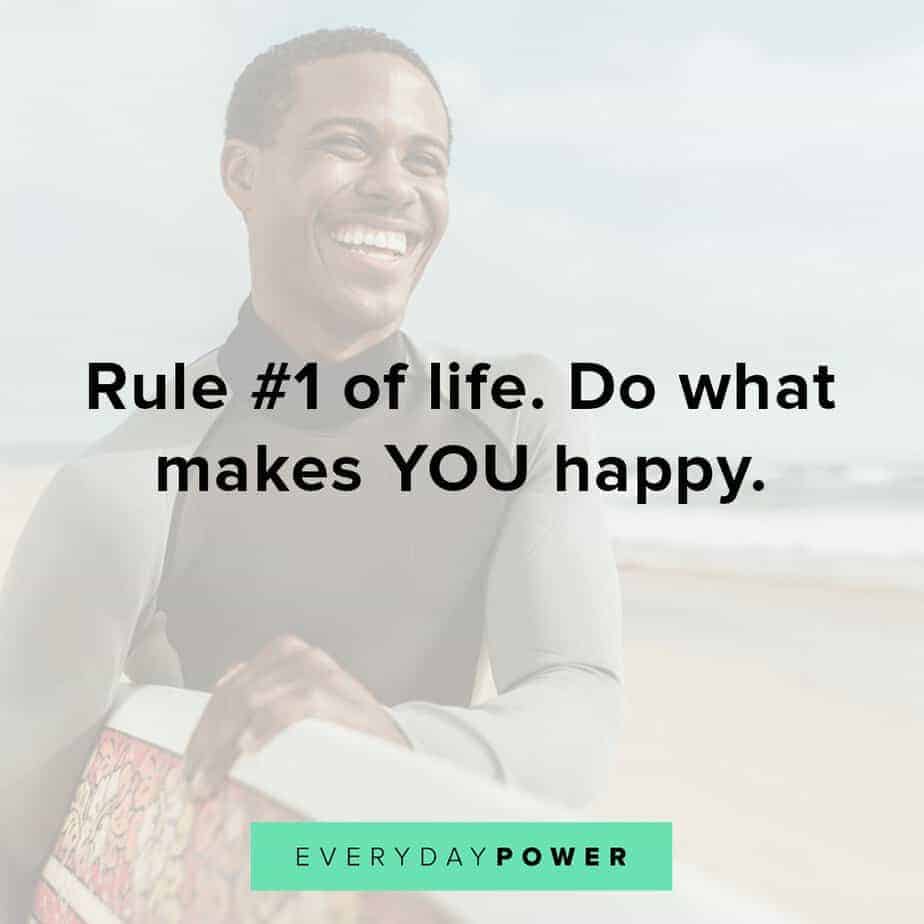 Also, check out these Facebook quotes that are perfect to post as your FB status.
Cool selfie quotes and captions
11. "Dream as if you'll live forever, live as if you'll die today." –James Dean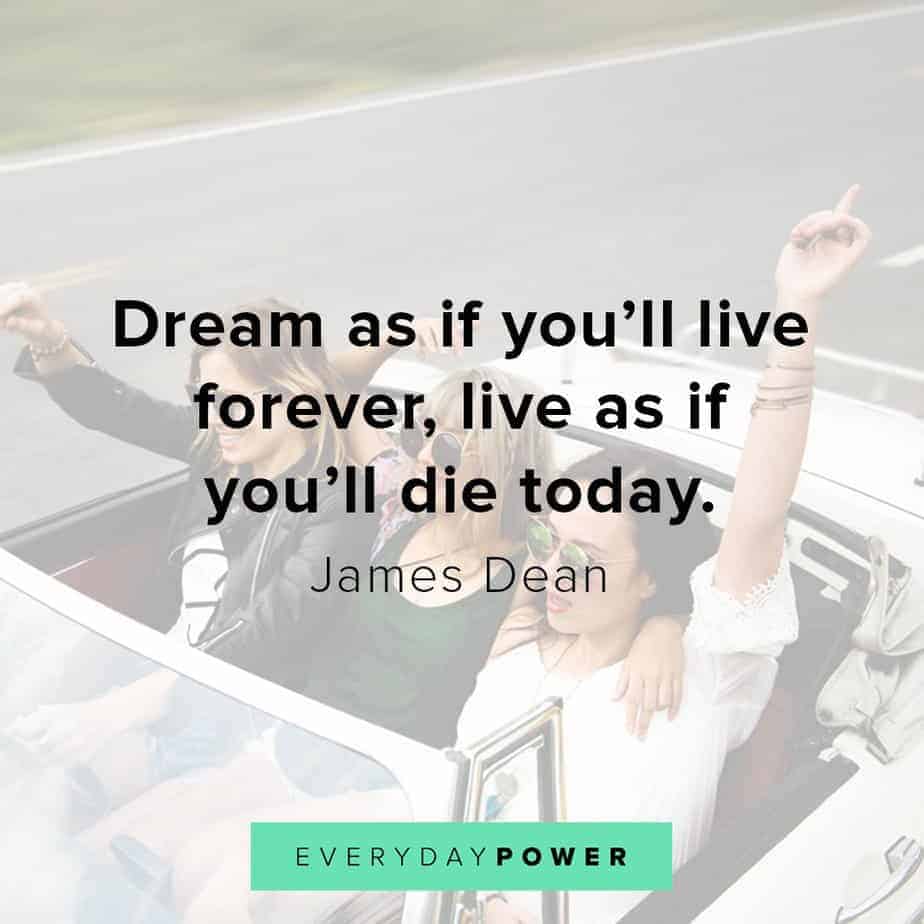 12. "I'm looking California and feeling Minnesota." –Chris Cornell
If you're enjoying these quotes, make sure to check out our collection of California quotes that will make you want to pack a bag for the coast.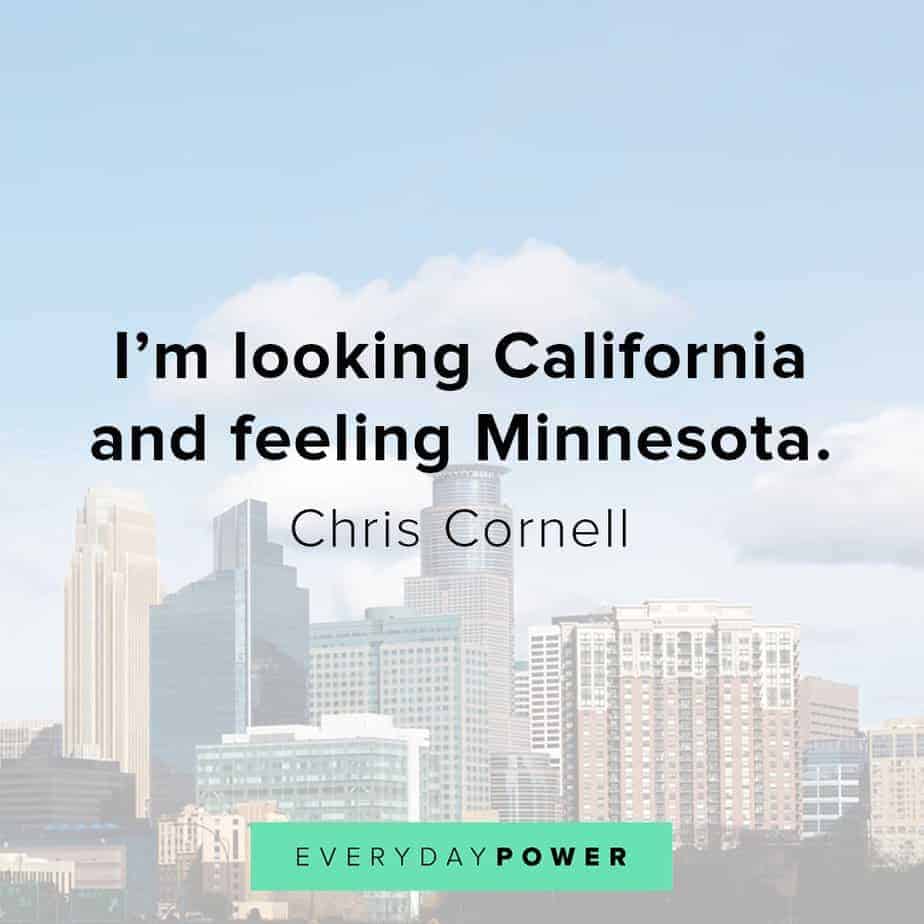 13. "I'm the one that's got to die when it's time for me to die, so let me live my life the way I want to." –Jimi Hendrix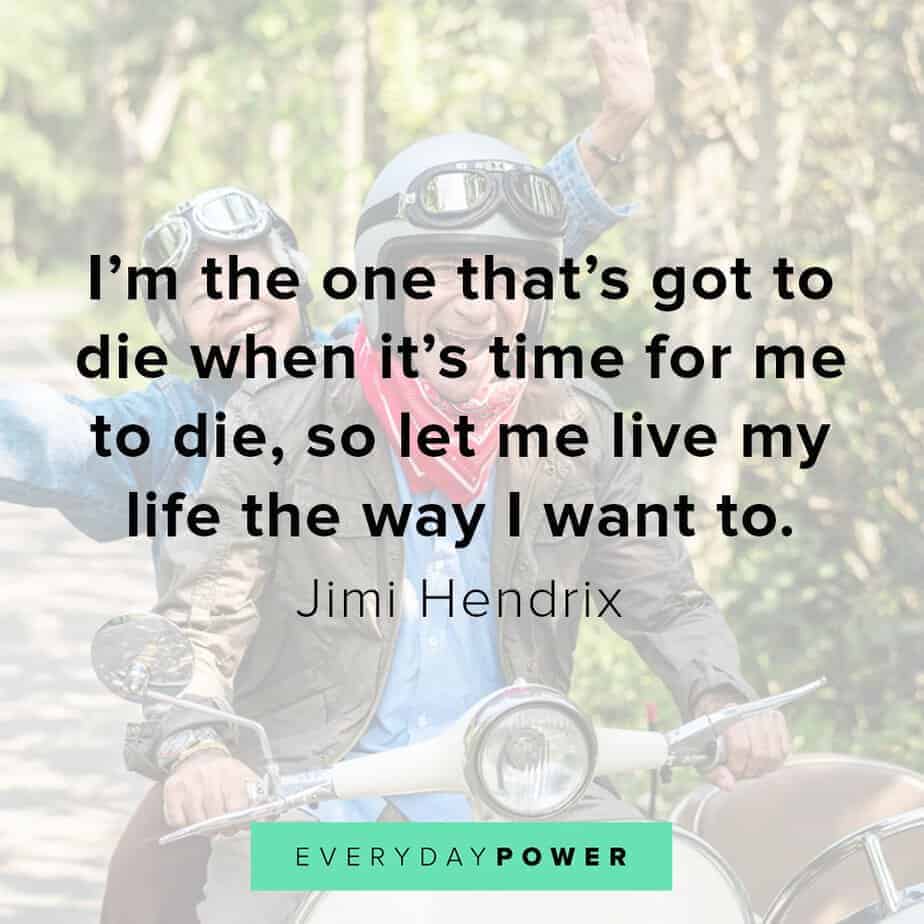 14. "Always be yourself, express yourself, have faith in yourself, do not go out and look for a successful personality and duplicate it." –Bruce Lee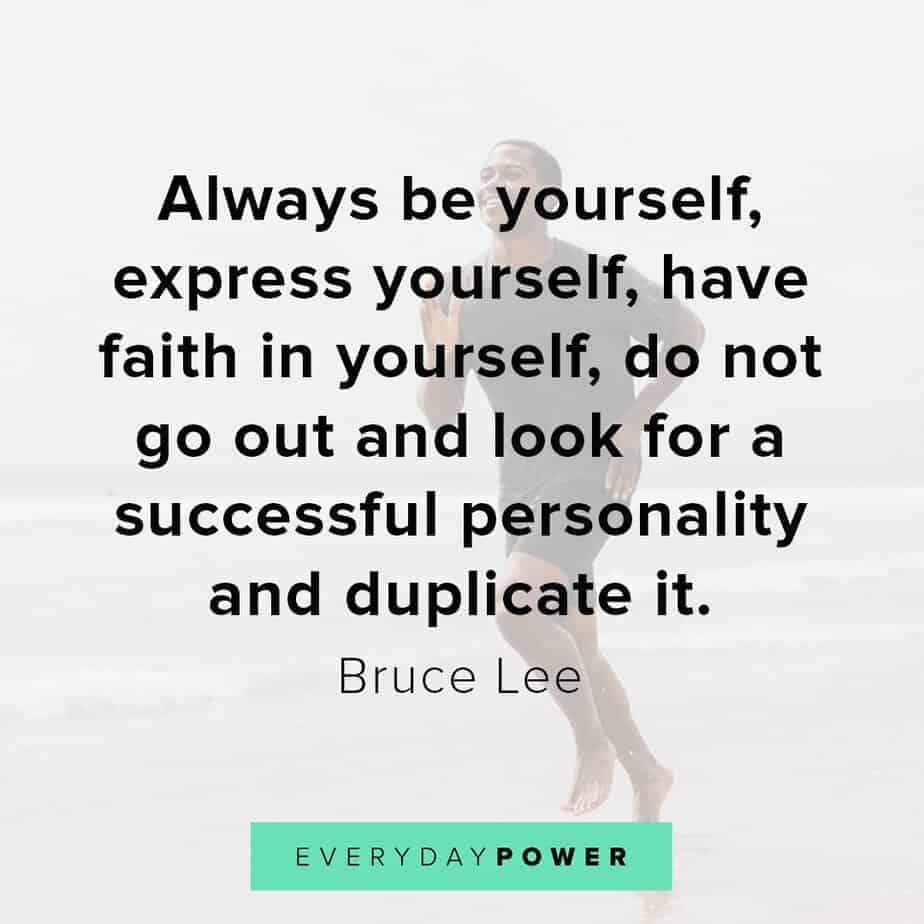 15. "I got my own back." – Maya Angelou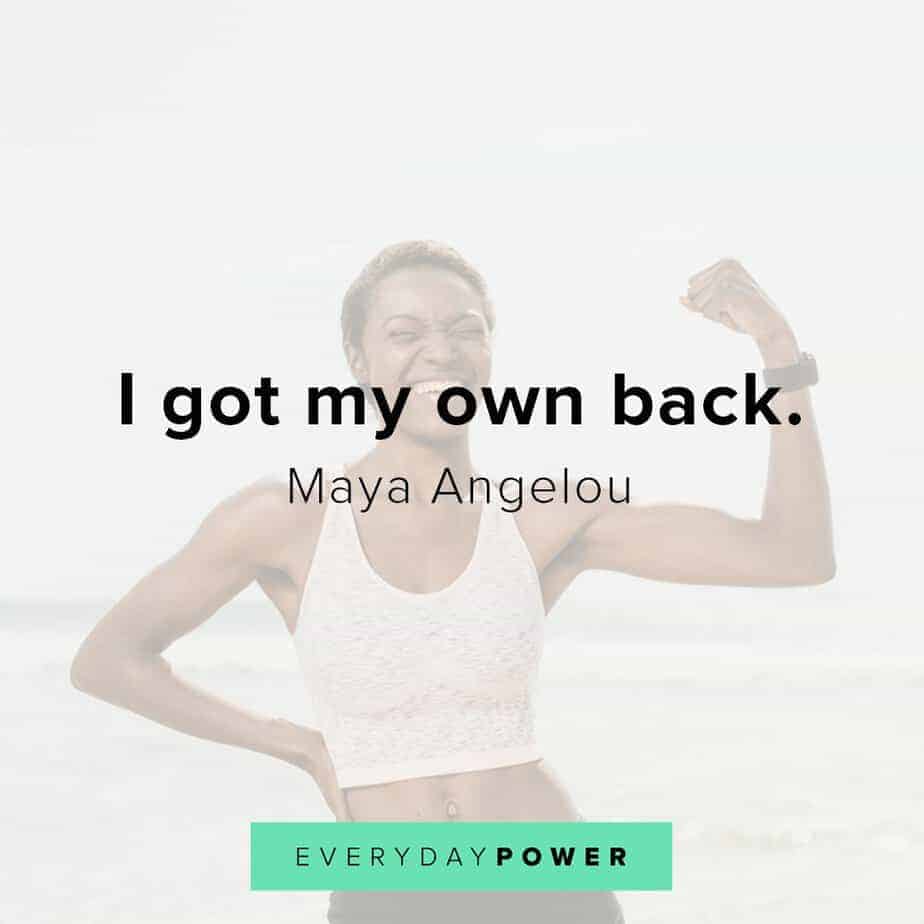 16. "Confidence is not 'they will like me.' Confidence is 'I'll be fine if they don't'." – Unknown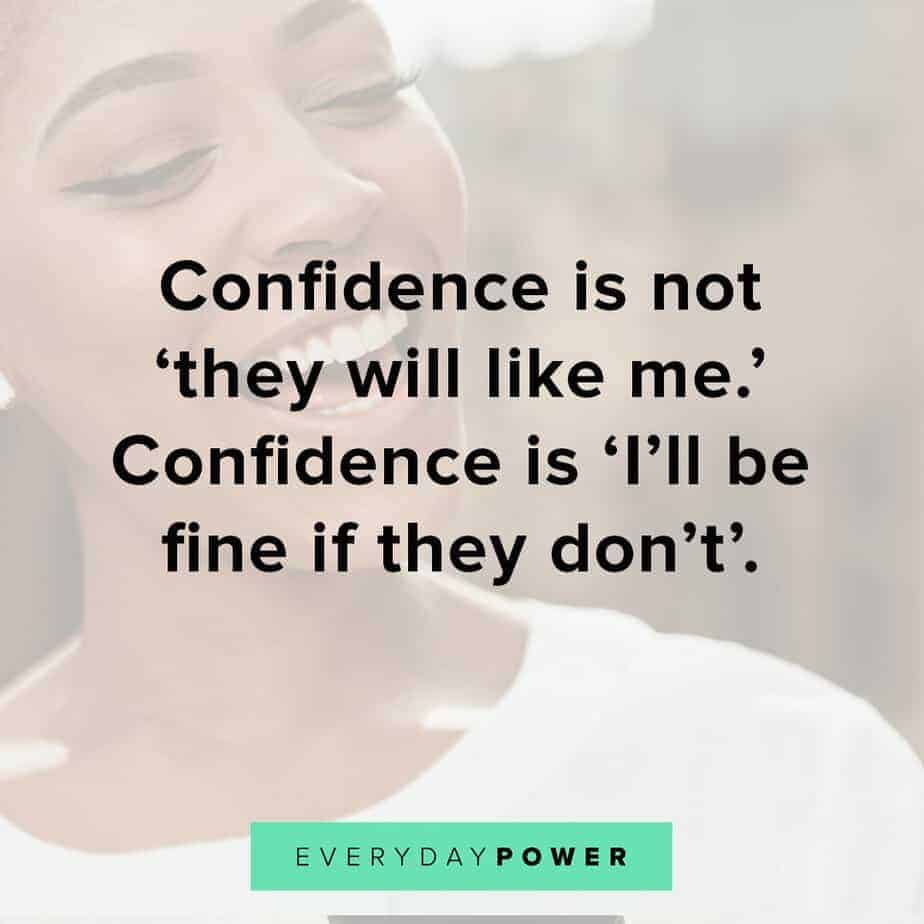 17. "I don't know where I'm going from here but I promise it won't be boring." – David Bowie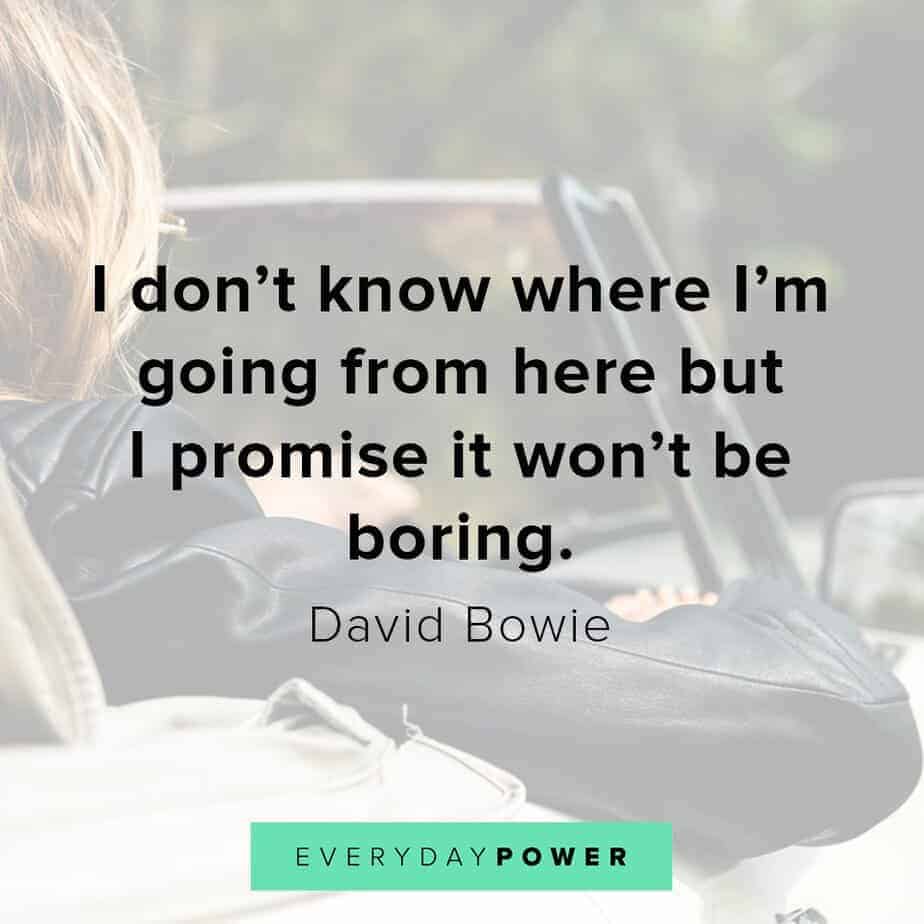 18. "Just keep moving forward and don't give a shit about what anybody thinks. Do what you have to do, for you." – Johnny Depp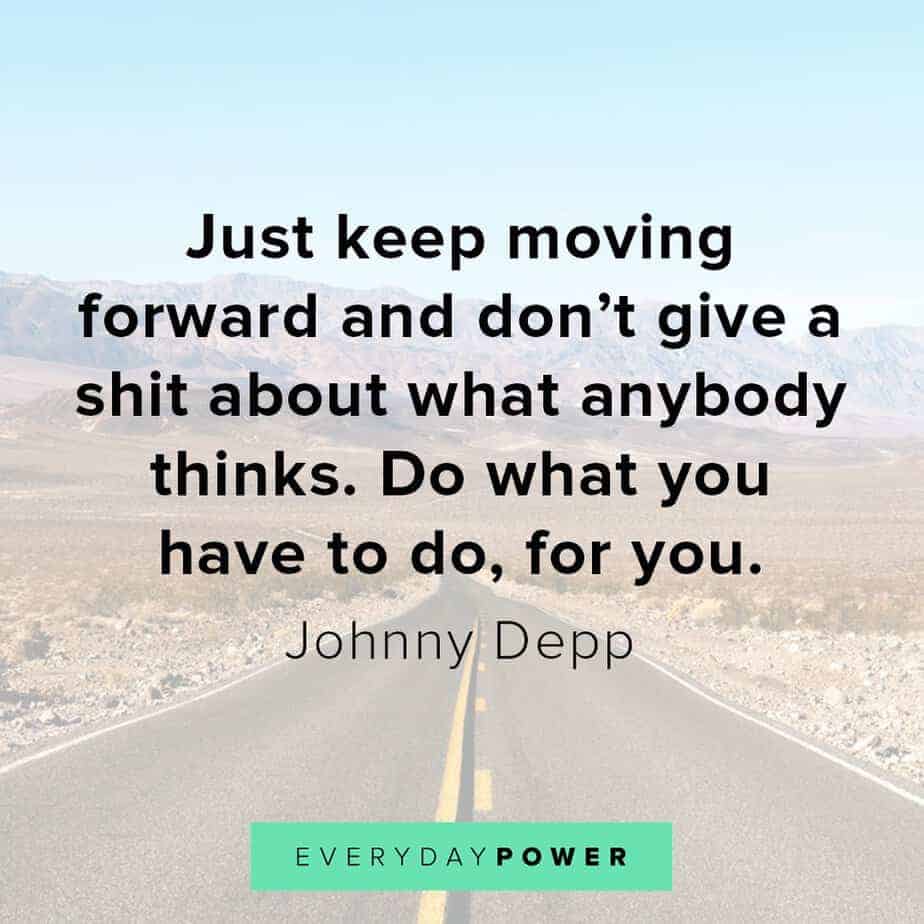 19. "Do what you feel in your heart to be right – for you'll be criticized anyway." – Eleanor Roosevelt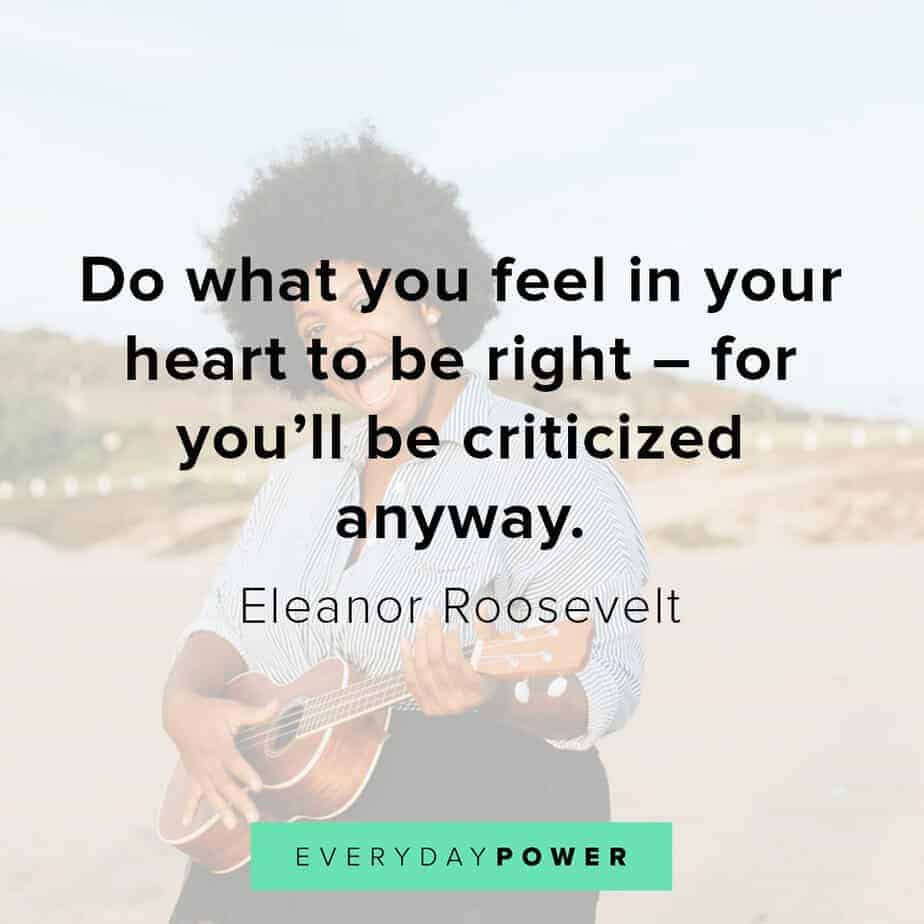 20. "With patience you can even cook a stone." – Unknown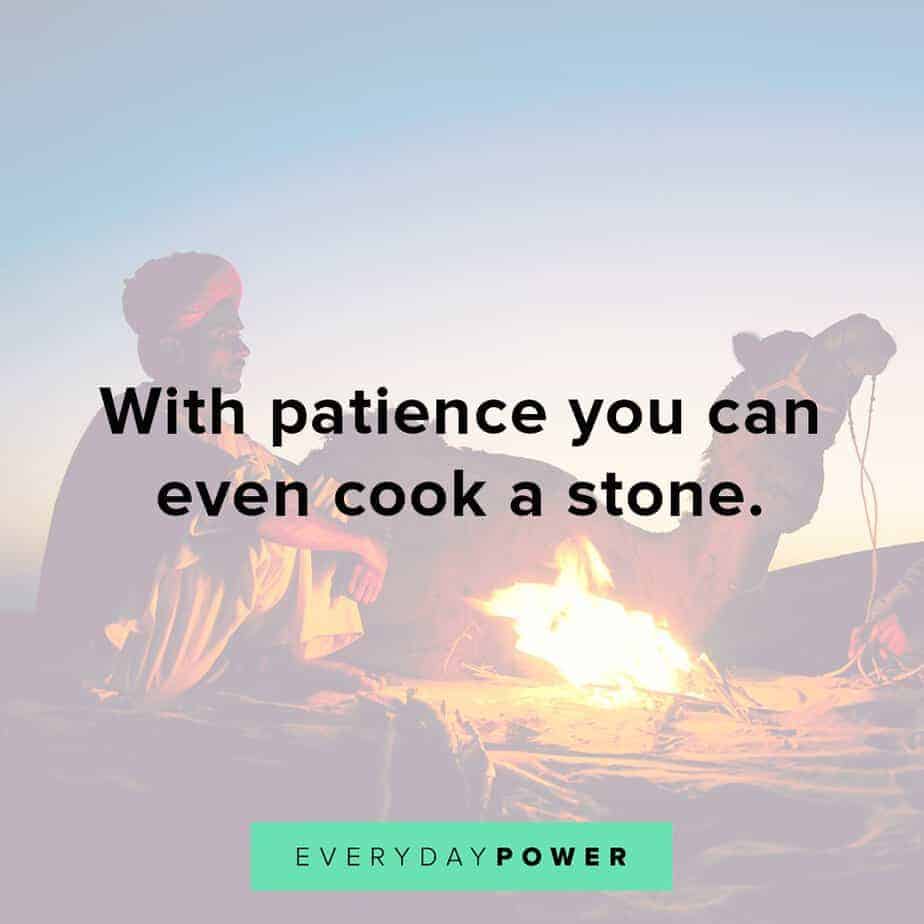 Also, check out these thought-provoking social media quotes.
Selfie quotes for your social media posts
21. "Some people want it to happen, some wish it would happen, others make it happen." – Michael Jordan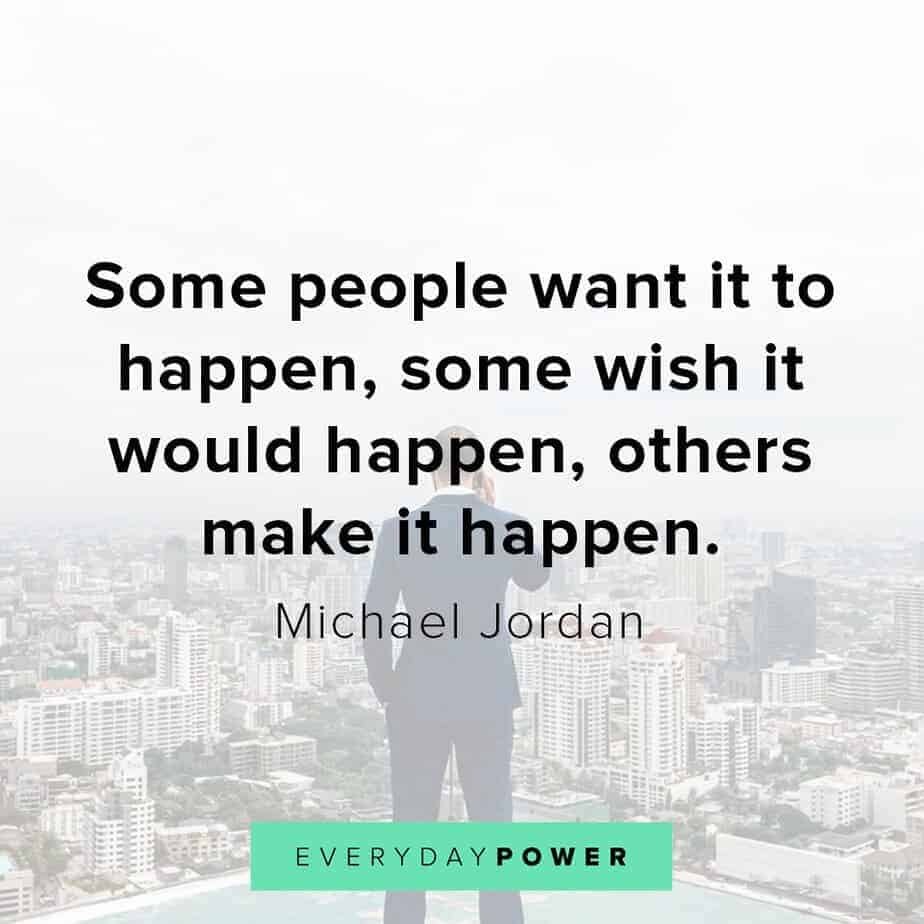 22. "Stars can't shine without darkness." – Unknown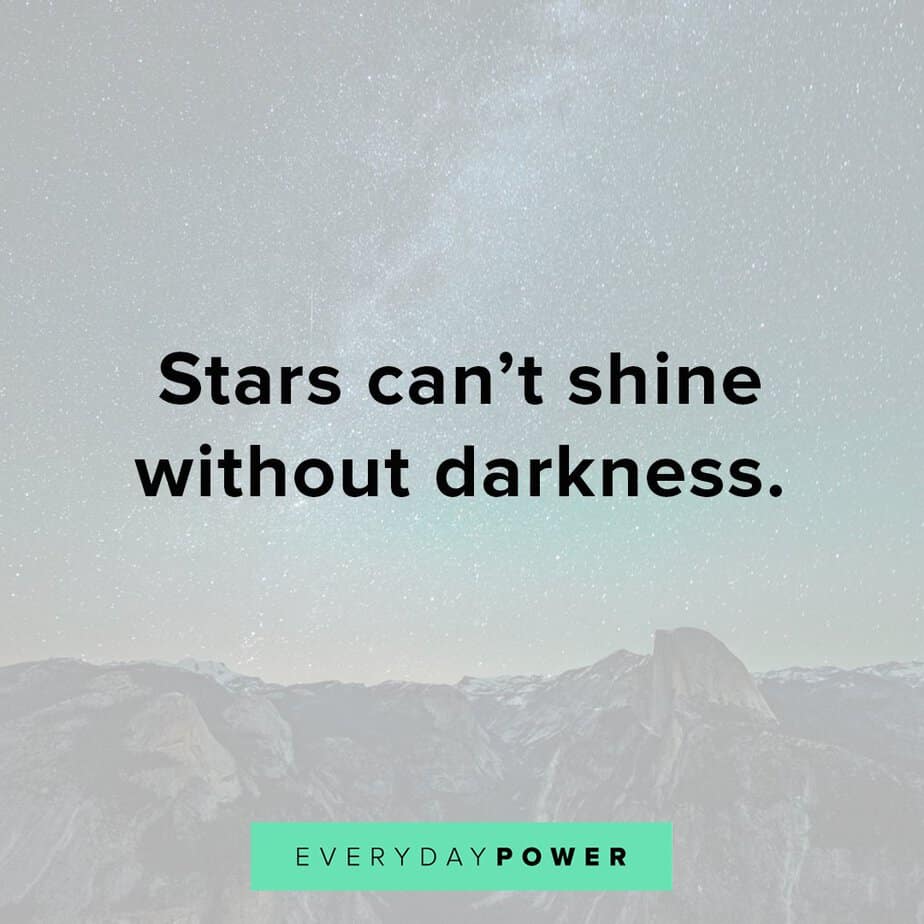 23. "Don't let others decide who you are." – Denis Rodman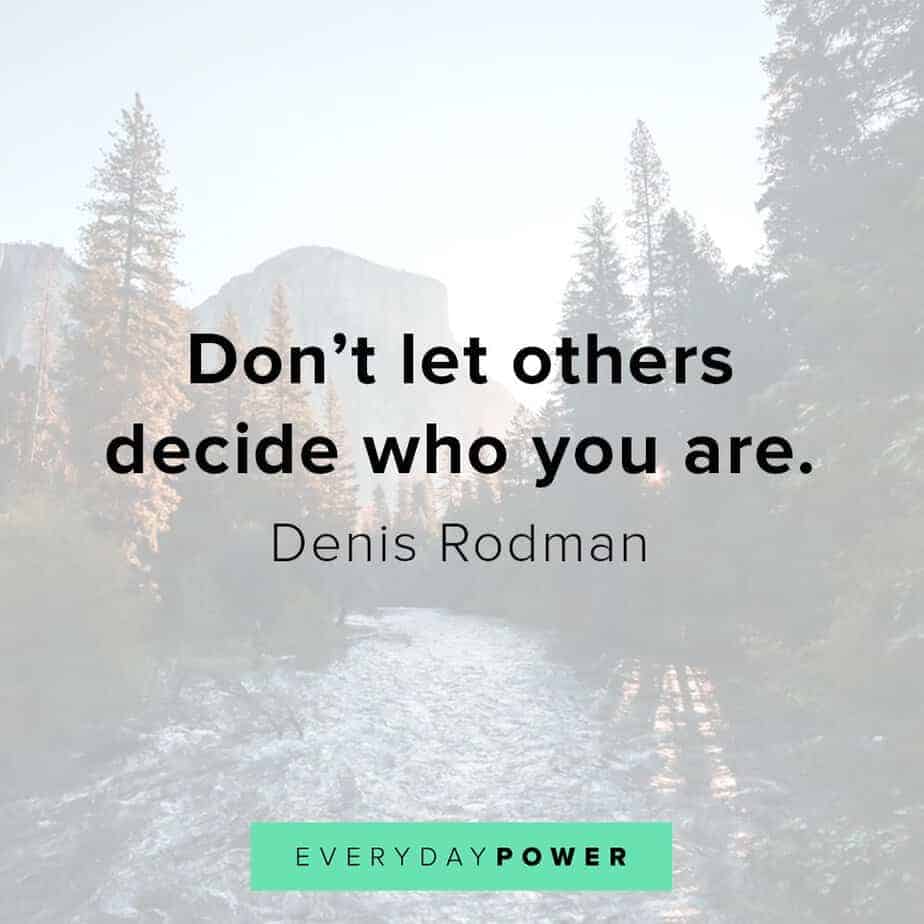 24. "Confidence level: selfie with no filter."- Unknown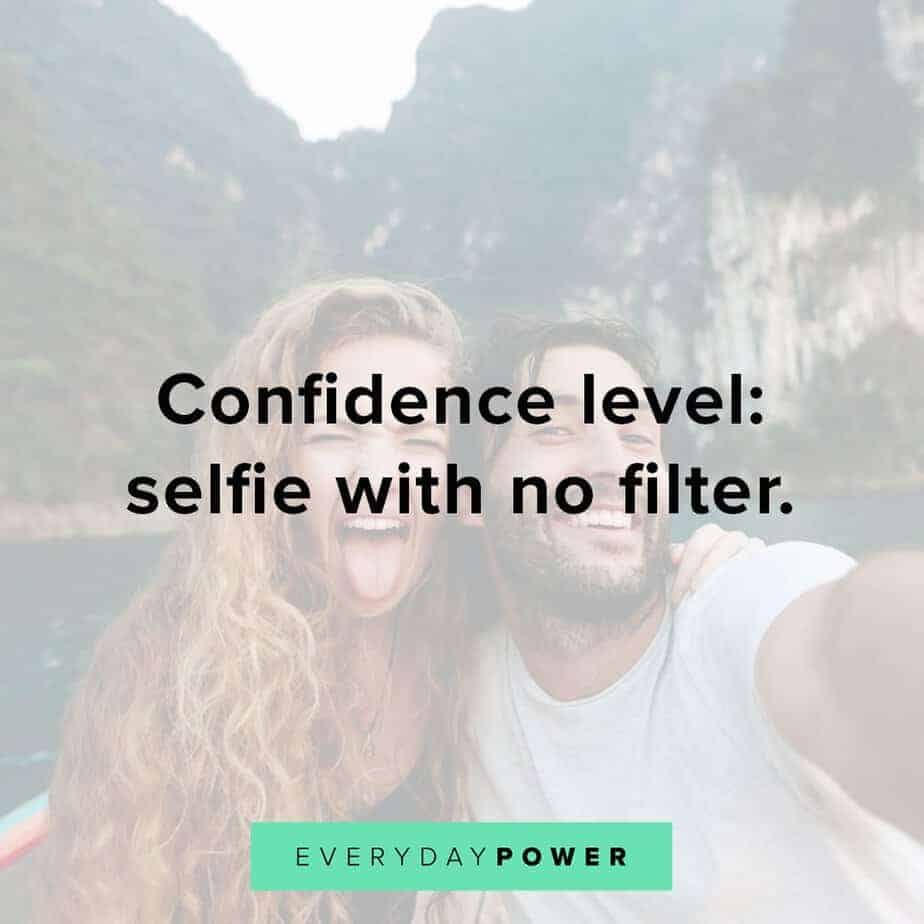 25. "Didn't they tell you that I was a savage?" – Rihanna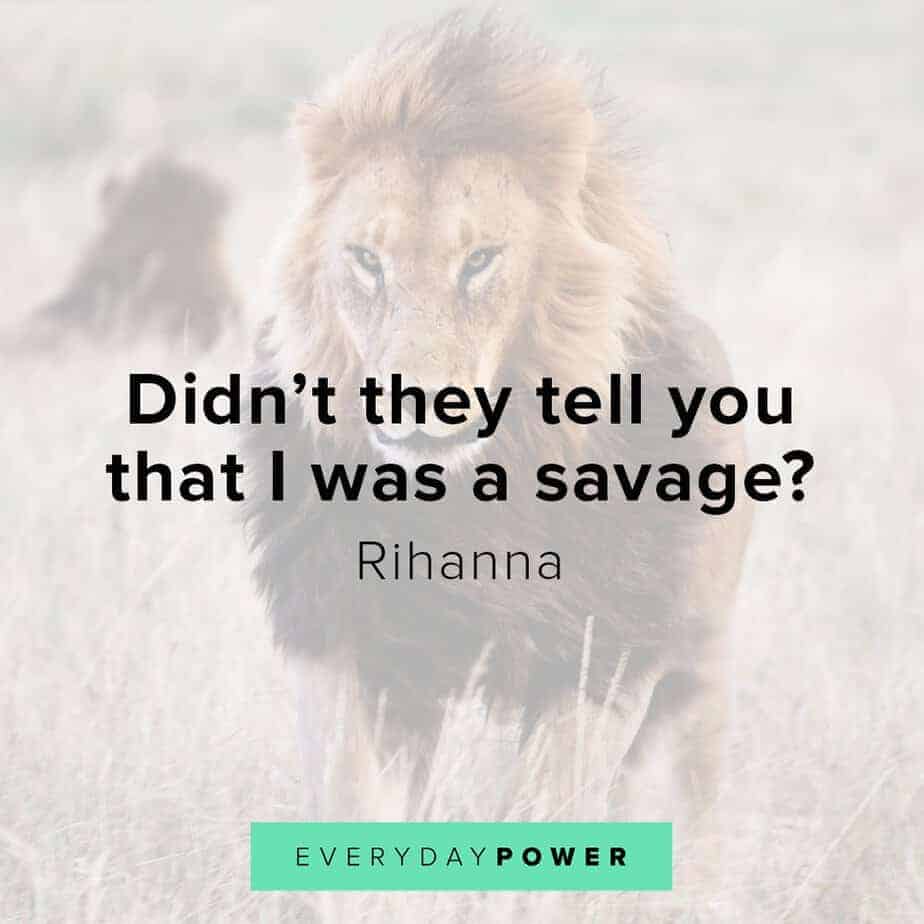 26. "I'm not a businessman, I'm a business, man." – Jay Z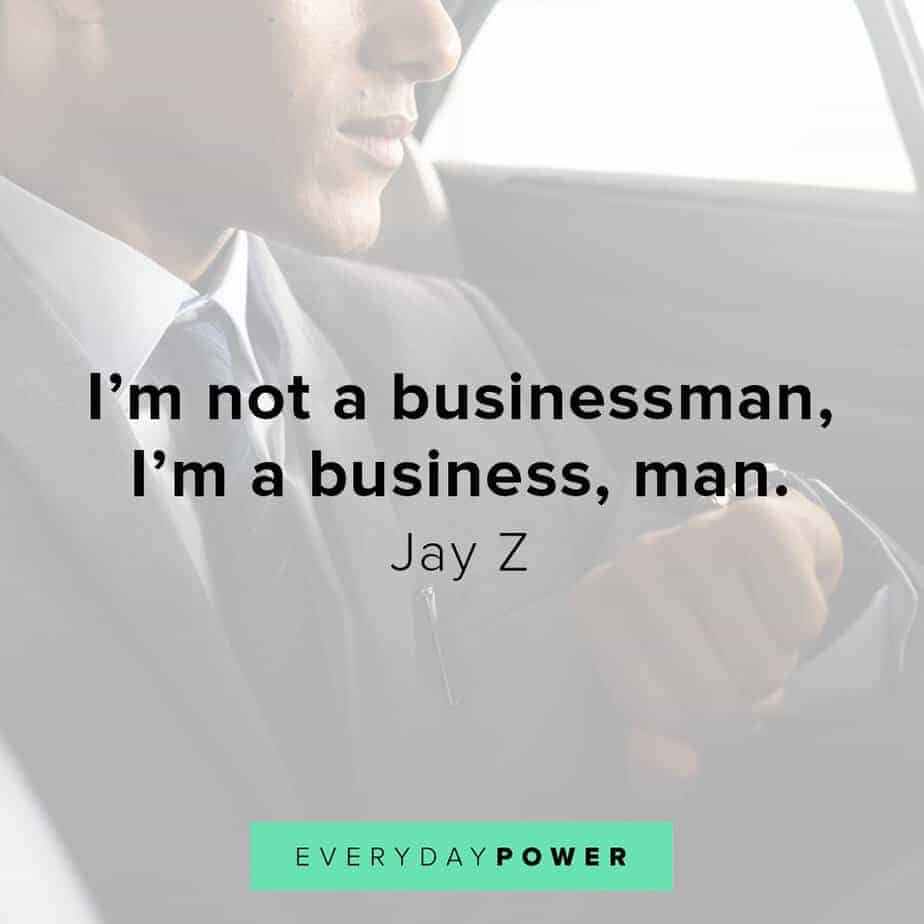 27. "Nothing can stop me, I'm all the way up." – Fat Joe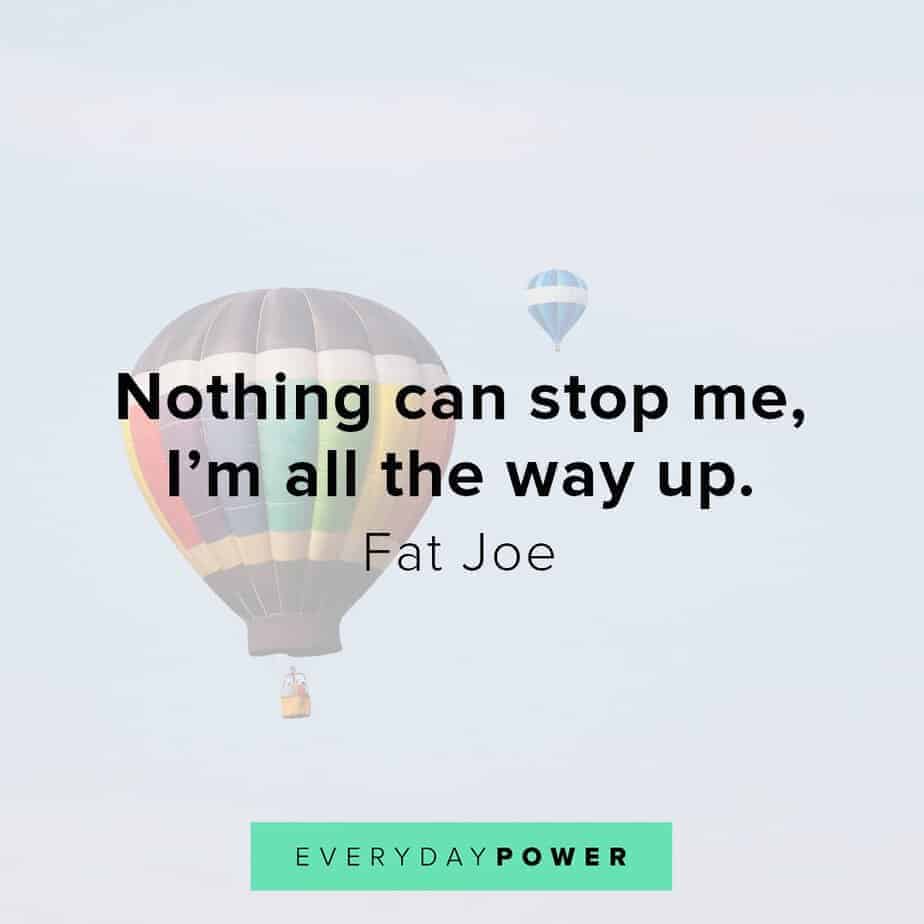 28. "That which does not kill us makes us stronger." – Friedrich Nietzsche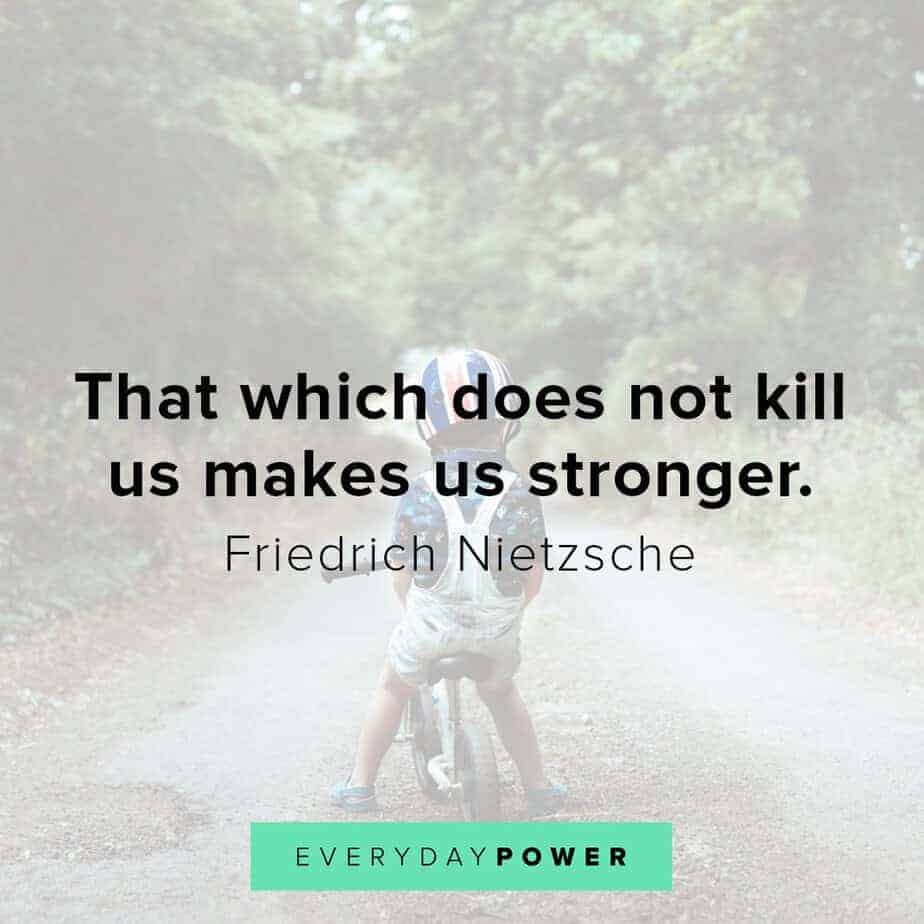 29. "The best revenge is to live on and prove yourself." – Eddie Vedder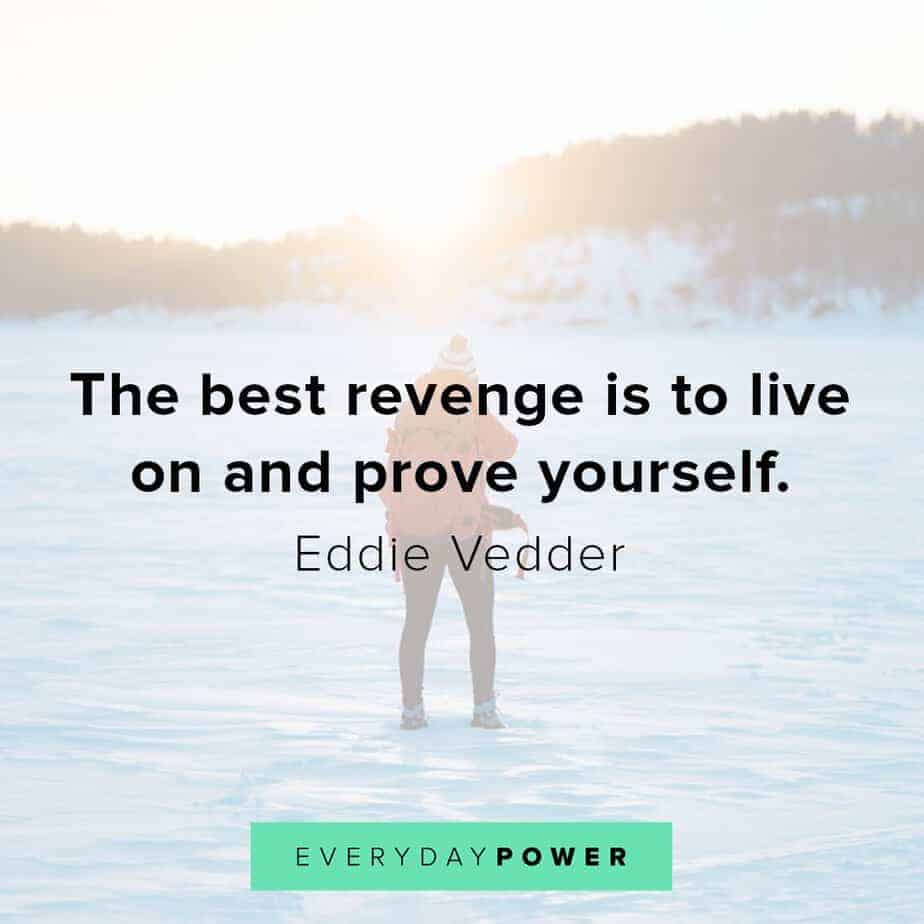 30. "There are no men like me. Only me." – Jaime Lannister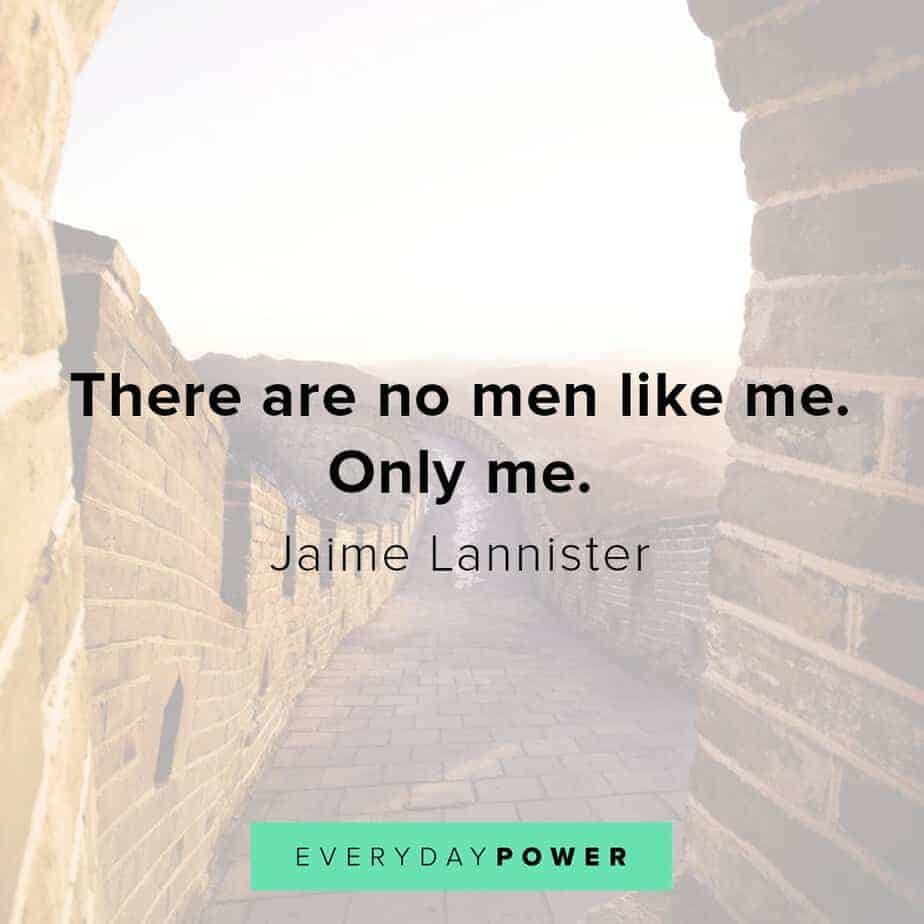 You might also like these Vine quotes that will make you LOL
Selfie quotes that will inspire your friends and followers
31. "I don't have dreams, I have goals." – Harvey Specter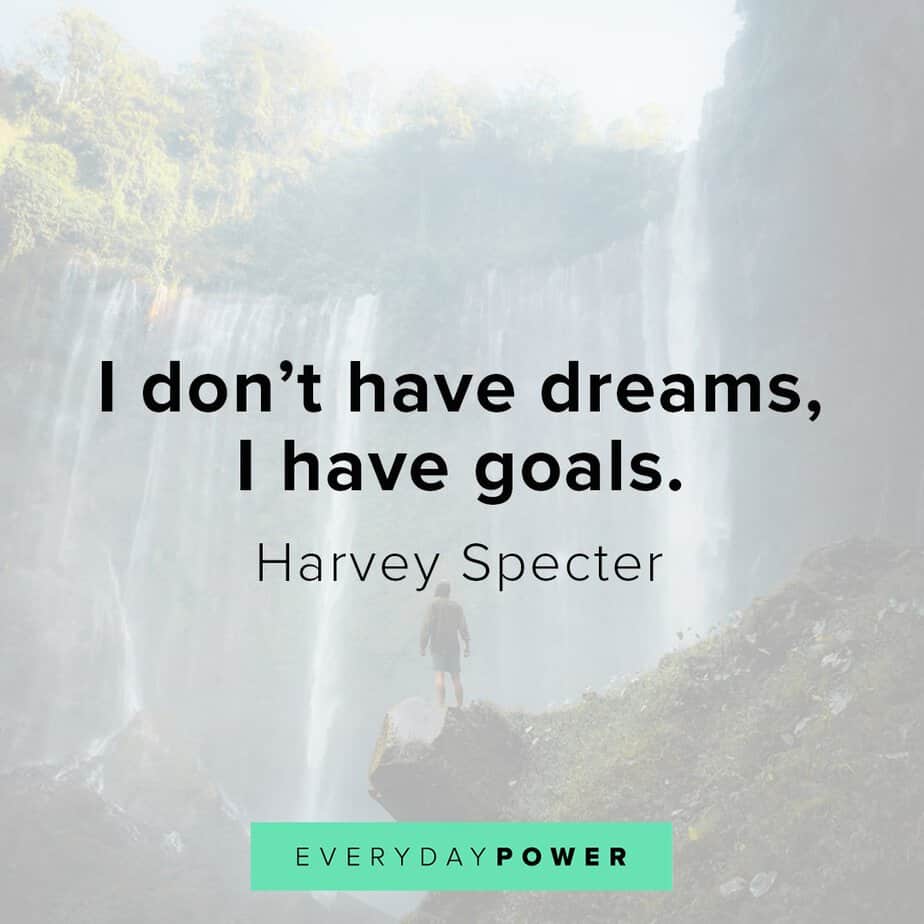 32. "We should all start to live before we get too old. Fear is stupid. So are regrets." – Marilyn Monroe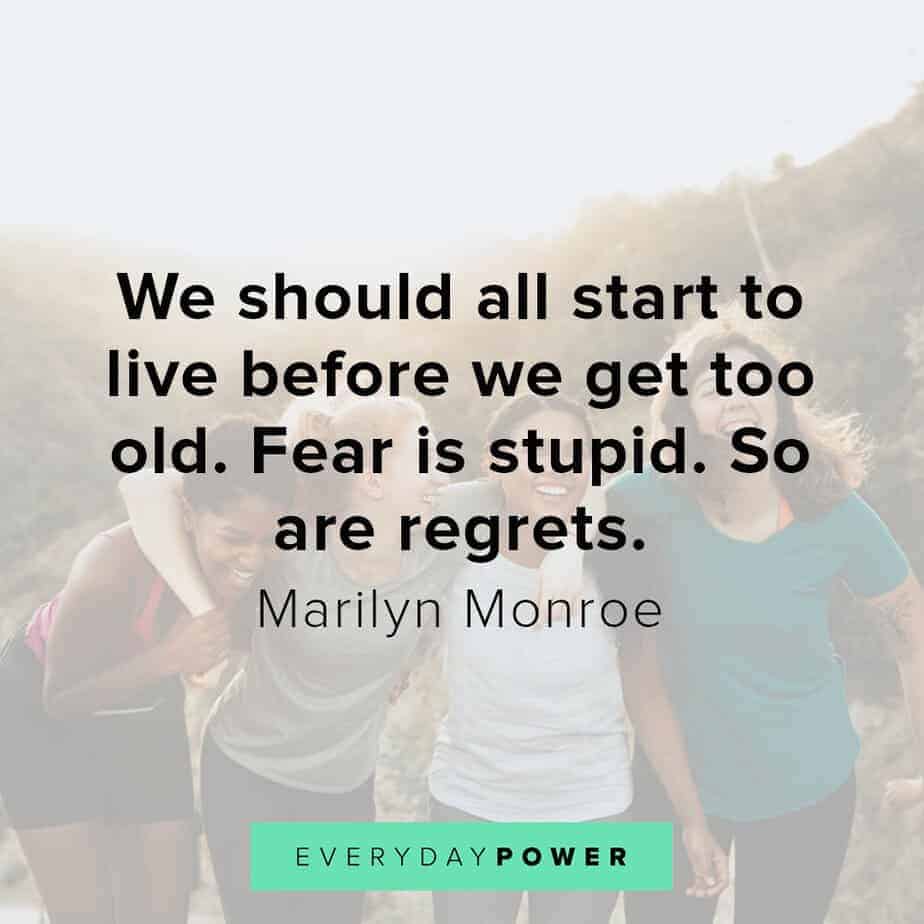 33. "I am f*cking crazy, but I am free." – Lana Del Rey
If you're enjoying these quotes, you'll love our collection of Lana Del Rey quotes that give a glimpse of who she is on a more personal level.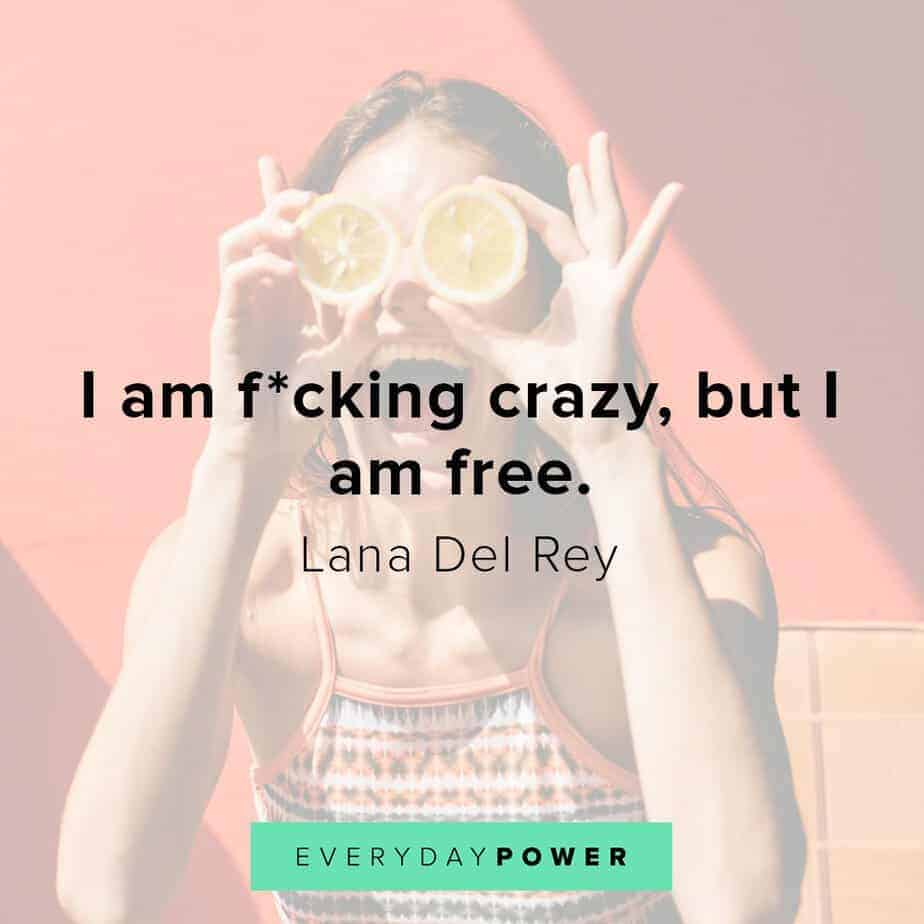 34. "You know I got the sauce, you know I'm saucy." – Rihanna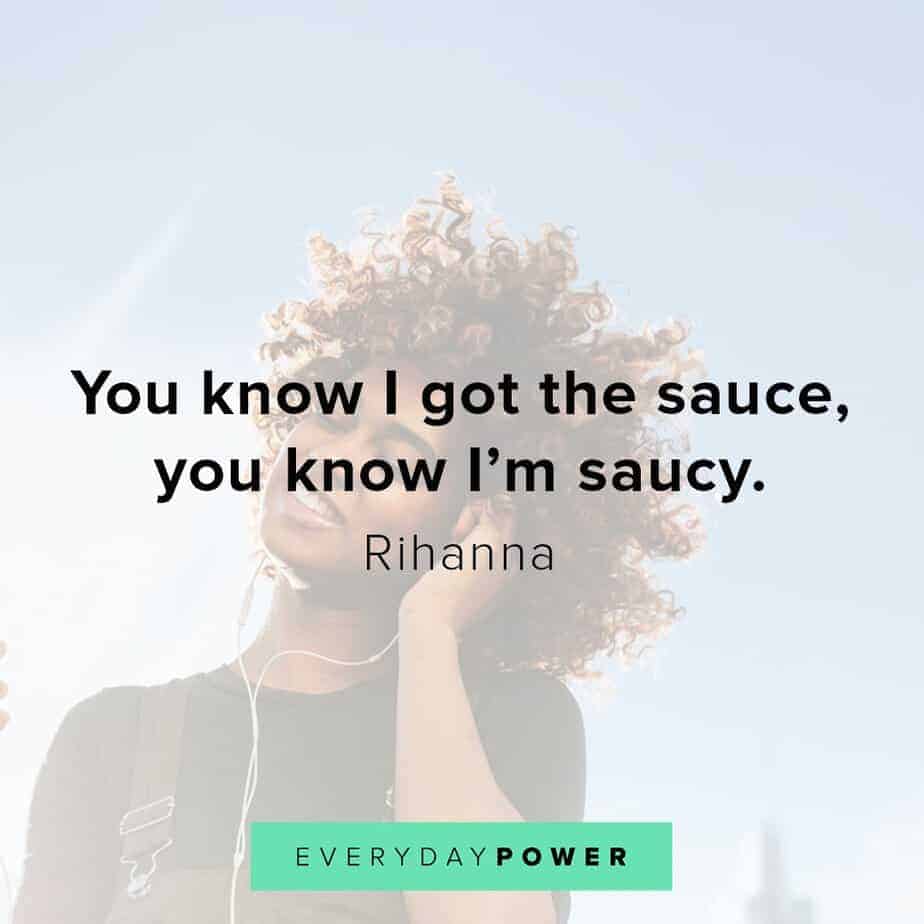 35. "Only the real can relate." — Cardi B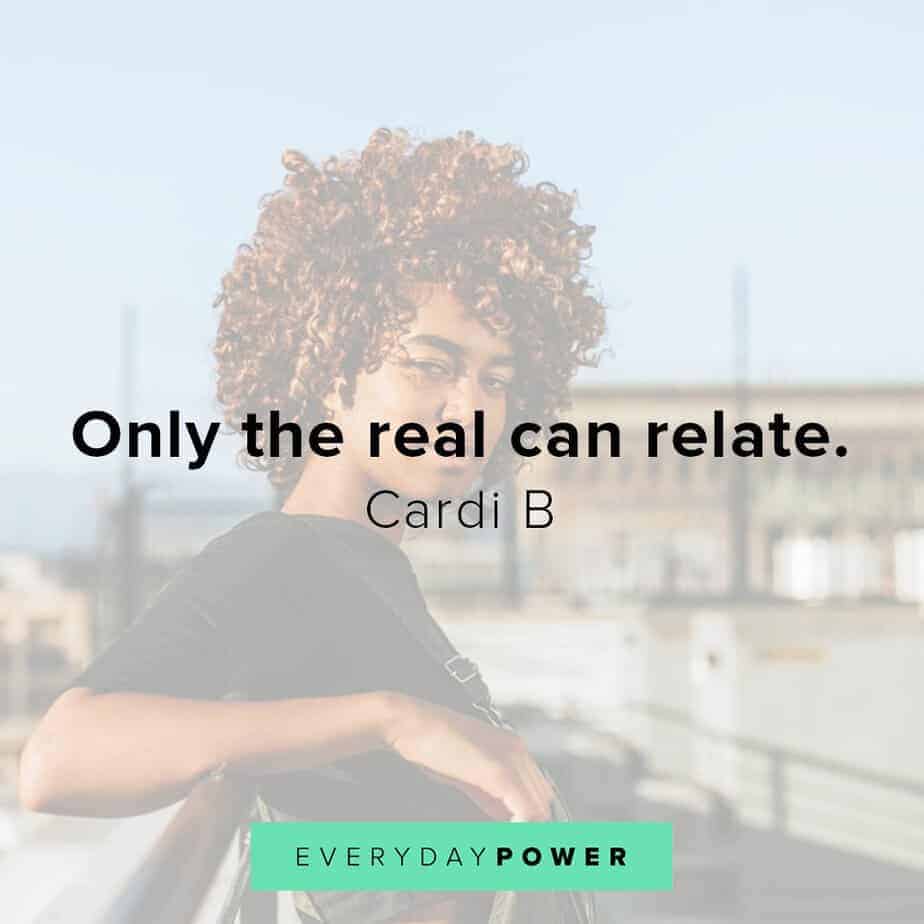 36. "Never trust people who smile constantly. They're either selling something or not very bright."- Laurell K. Hamilton
37. "I don't care if you're black, white, straight, bisexual, gay, lesbian, short, tall, fat, skinny, rich or poor. If you're nice to me, I'll be nice to you. Simple as that." – Eminem
38. "Imma be what I set out to be without a doubt undoubtedly." – Eminem
39. "I'm worth it. Always was and Always will be." – Unknown
40. "Be happy in front of people who don't like you, it kills them." – Unknown
Selfie quotes and captions to inspire you
41. "Being Happy never goes out of style." – Unknown
42. "There is no competition because there is nobody can be me." – Unknown
43. "Just be yourself man, be proud of who you are." – Eminem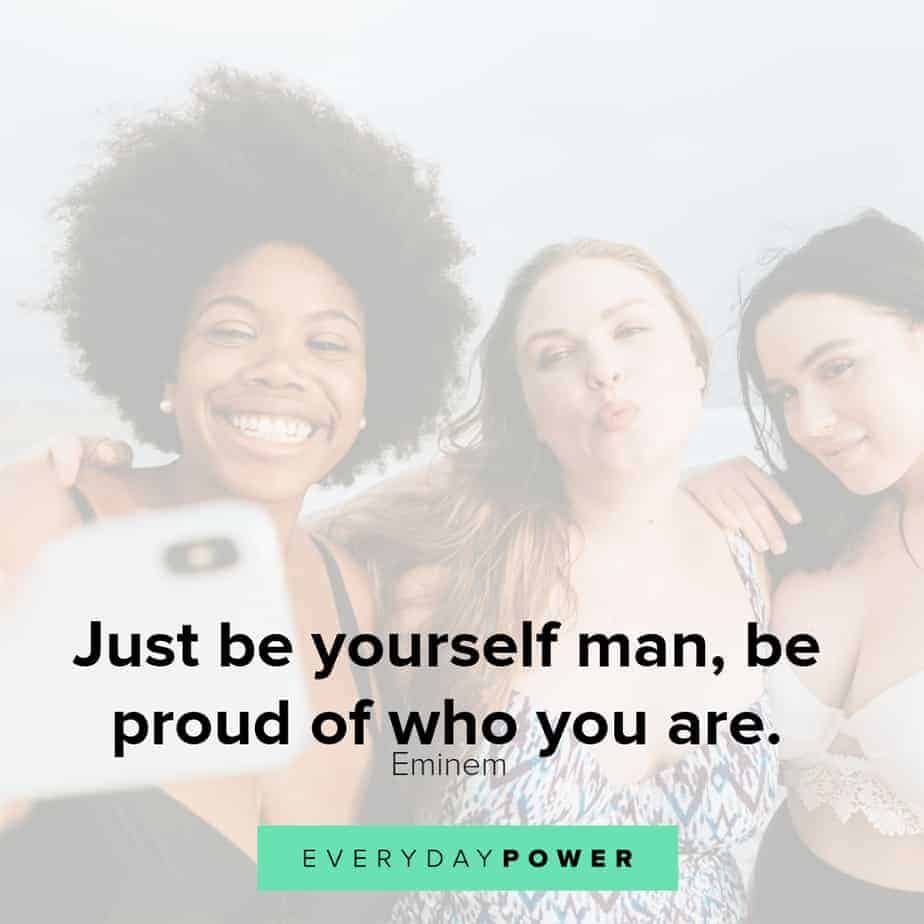 44. "Be a little more you, and a lot less them." – Unknown
45. "Sunsets are proof that endings can be beautiful." – Unknown
46. "Smile, life is beautiful." – Unknown
47. "Beauty begins the moment you decide to be yourself." –Coco Chanel
48. "Smile in the mirror. Do that every day and you'll start to see a big difference in your life." –Toko Ono
49. "If I was you, I'd wanna be me too." –Meghan Trainor
50. "Elegance is the only beauty that never fades." –Audrey Hepburn
You might also like these love yourself quotes that will increase your self-esteem.
Thoughtful selfie quotes and captions
51. "Never love anyone who treats you like you're ordinary."– Unknown
52. "Learn to appreciate the people who want to be in your life and stop stressing over people who don't want to be in your life."– Unknown
53. "Start by changing your thoughts; finish by changing your life." – Unknown
54. "I can tell a lot about a person by what they choose to see in me." – Unknown
55. "Regardless of whatever crap life may throw at you, never stop having a moment filled with fun!"– Unknown
56. "Don't allow anyone to take the wheel and steer you in their direction because you will never truly be happy. Take control of your own life."– Unknown
57. "Just because you're awake doesn't mean you should stop dreaming."– Unknown
58. "The best mistake to never repeat is to never cry for the same problem twice."– Unknown
59. "Funny you mention that, I was just thinking I don't care."– Unknown
60. "There is no such thing as a perfect person, but someone's heart can have the perfect intention."– Unknown
If you're enjoying these quotes, you'll love our collection of Instagram Bio quotes that define the real you.
More selfie quotes and sayings
61. "Too much of a good thing is toxic." – Aysha Taryam
62. "Your angles don't matter, if the posture of your heart isn't right." – Andrena Sawyer
63. "Be the woman who falls so deeply in love with herself that nothing can stop her from loving all of life!" – Erin Fall Haskell
64. "A selfie has more face and fewer feelings." – Amit Kalantri
65. "The purpose of a camera is to capture memories, not replace them." – Abhijit Naskar
66. "Selfies often deceive us into believing that some people love themselves, or the way they look." – Mokokoma Mokhonoana
67. "A good selfie is when you successfully capture the feeling of that very moment!" – Anamika Mishra
68. "A selfie has nothing to do with ego. It is a constant search for perfection." – Chloe Thurlow
69. "A selfie is proof that either we are very lonely or too self-absorbed to ask others to take our picture." – Saru Singhal
70. "My life my selfie!" – Ken Poirot
Don't forget to also check out these purple quotes from inspiration to fashion.
Which of these selfie quotes and captions was your favorite?
Social media has made it possible for people from diverse backgrounds to meet, share and inspire others. Selfie captions can be a great way to inspire your followers, so why not take advantage and be a source of inspiration to others?
There is nothing as fulfilling as knowing you have inspired someone else's life. Hopefully, the above quotes will help you figure out the perfect selfie caption.
Did you enjoy these selfie quotes? Do you have any favorite selfie quotes and captions to share with us? Let us know in the comment section below. We would love to hear all about it.
March 26, 2021 6:00 AM EST
Click to view