303 Morning Quotes On Life, Positivity and Happiness
These morning quotes remind us that every morning brings with it a blank canvas.
Each day is waiting to be filled with inspiration, motivation, and a chance to achieve our goals.
As the sun peeks over the horizon, we seek the perfect words to jumpstart our day, setting the tone for success and positivity.
These morning quotes will have you channeling your inner Hermione Granger while singing 'Hakuna Matata' at the top of your lungs.
So grab your coffee, put on your thinking cap, and prepare to infuse your mornings with a delightful blend of knowledge and entertainment!
What are the benefits of reading through these inspirational morning quotes?
Therefore, it is so important that we have some of our favorite quotes and thoughts available to us – whether in our minds, on paper, taped to our mirrors, or in our planners.
These inspirational morning quotes will help you:
Have a positive start to the day, which increases your chances of remaining happy throughout the day
Increase your focus, memory, and awareness
Be more productive at work
Be more present with your loved ones
If we can refer to a motivating thought at a second's notice, we can think positive thoughts that will lift our spirits to take on our day properly.
Check out our most popular quote article, a list of short inspirational quotes for daily inspiration.
Our inspirational quotes category page has all our motivational quotes for all the different areas of life.
With that in mind, here are some inspiring good morning quotes to get you started.
The Best Morning Quotes to Help You Seize the Day
1. "Make each day your masterpiece." – John Wooden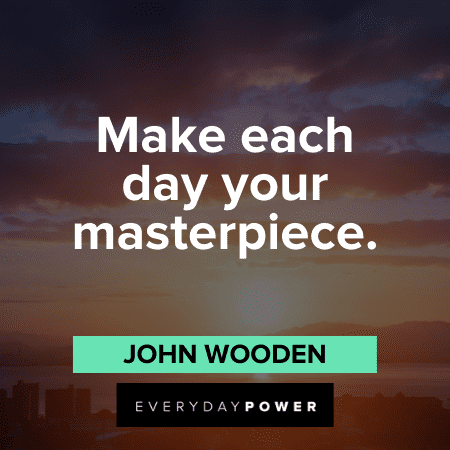 2. "It is never too late to be what you might have been." – George Eliot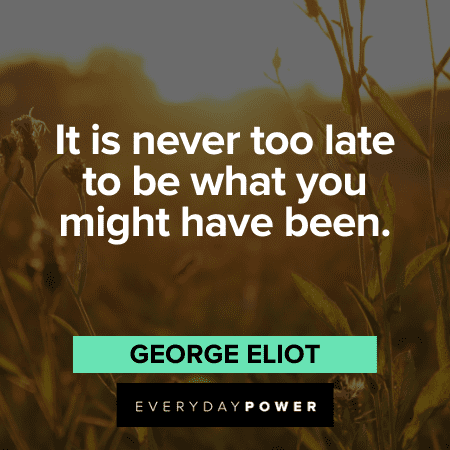 3. "Success is going from failure to failure without losing your enthusiasm." – Winston Churchill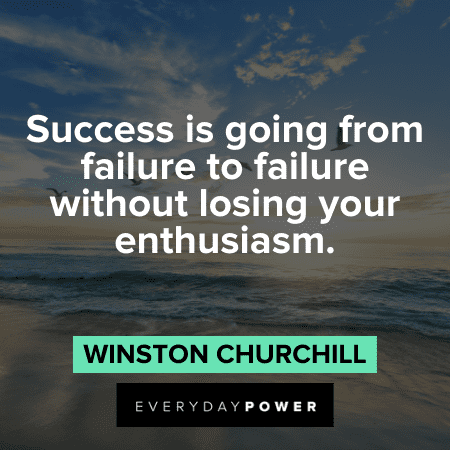 4. "A year from now you may wish you had started today." – Karen Lamb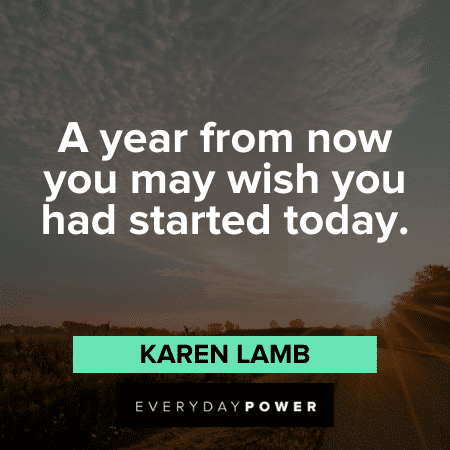 5. "If you can dream it, you can achieve it." – Zig Ziglar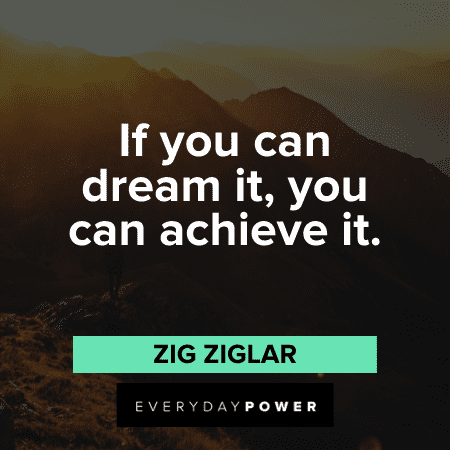 6. "Either write something worth reading or do something worth writing." – Benjamin Franklin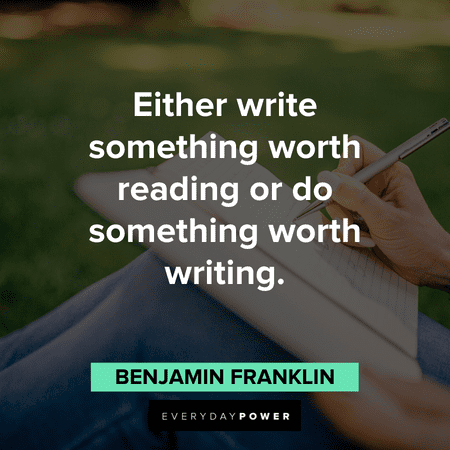 7. "Your time is limited, so don't waste it living someone else's life." – Steve Jobs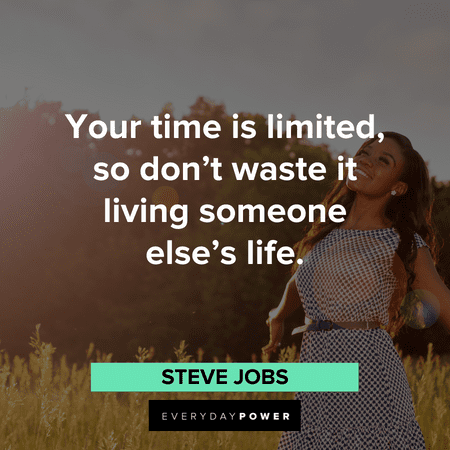 8. "The journey of a thousand miles begins with one step." – Lao Tzu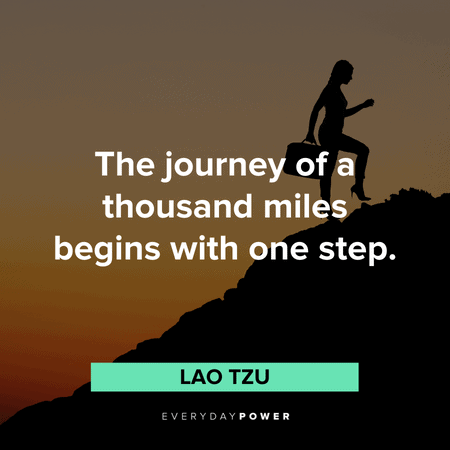 9. "You may be disappointed if you fail, but you are doomed if you don't try." – Beverly Sills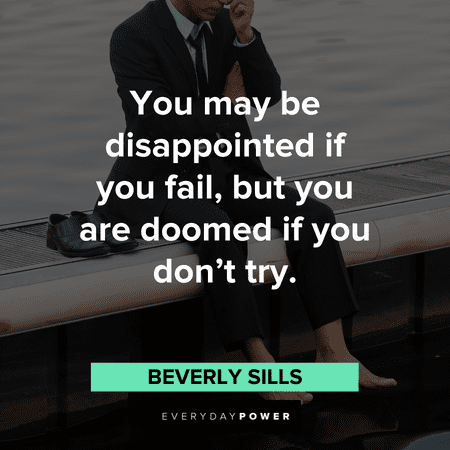 10. "Build your own dreams, or someone else will hire you to build theirs." – Farrah Gray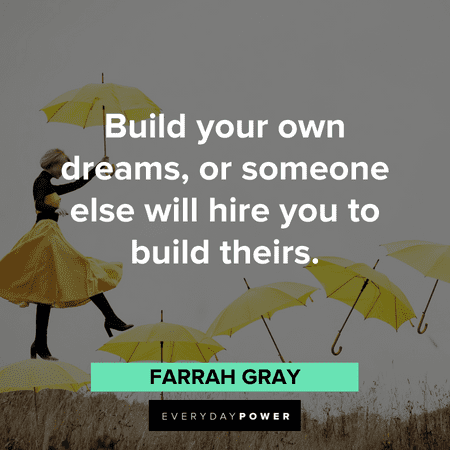 11. "Your imagination is your preview of life's coming attractions." – Albert Einstein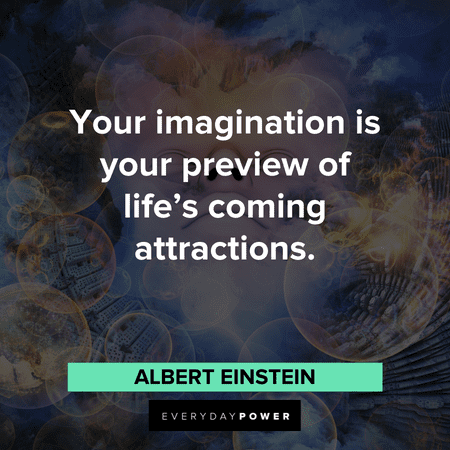 You will also enjoy our article on blessed quotes.
12. "I would rather die of passion than of boredom." – Vincent van Gogh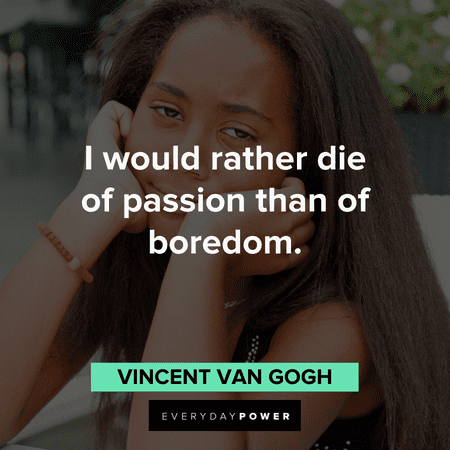 You will also enjoy our article on Motivational Quotes of the Day.
13. "The only way to do great work is to love what you do."- Steve Jobs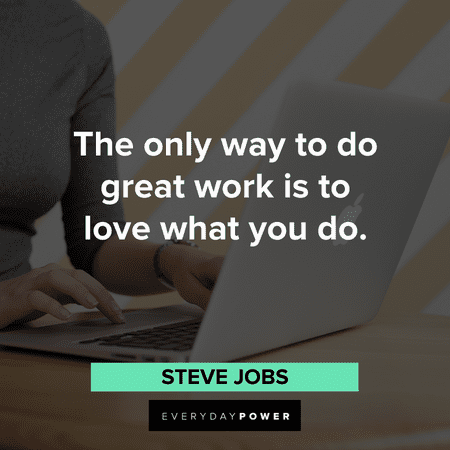 You will also enjoy our article on encouraging quotes.
14. "I didn't fail the test. I just found 100 ways to do it wrong." – Benjamin Franklin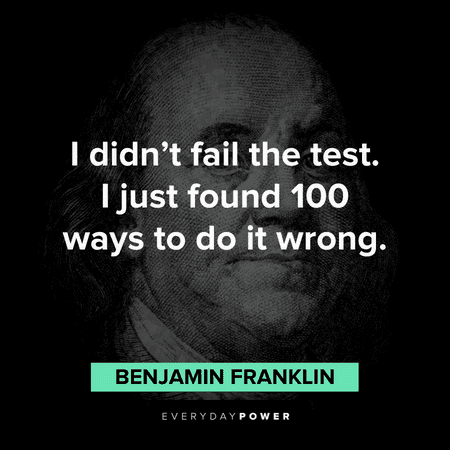 You will also enjoy our article on thankful quotes.
15. "What you do speaks so loudly that I cannot hear what you say." – Ralph Waldo Emerson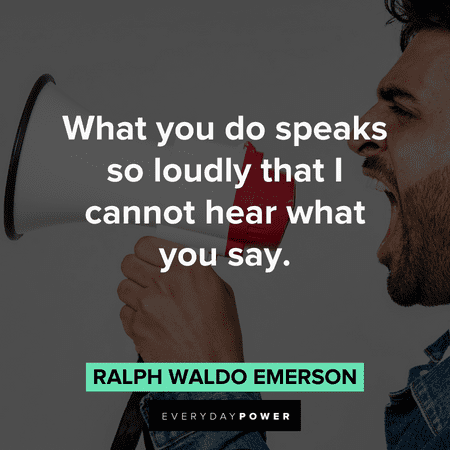 You will also enjoy our article on angel quotes.
16. "The best way out is always through." – Robert Frost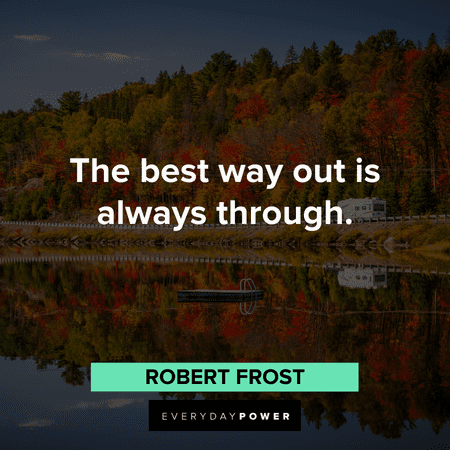 You will also enjoy our article on opportunity quotes.
17. "The best dreams happen when you're awake." – Cherie Gilderbloom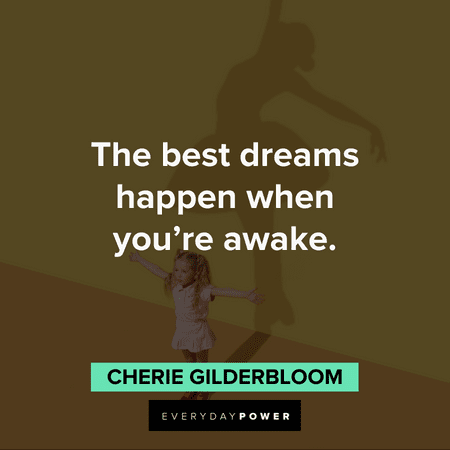 You will also enjoy our article on mindset quotes.
18. "Even if you're on the right track, you'll get run over if you just sit there." – Will Rogers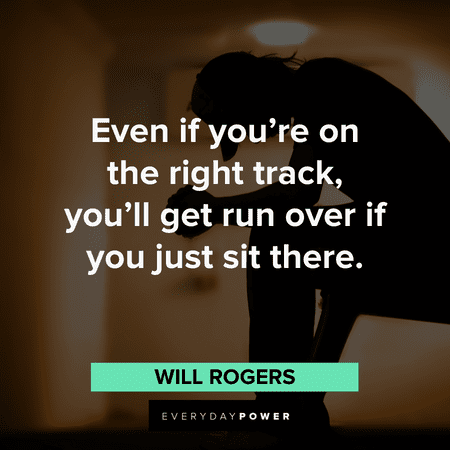 You will also enjoy our article on appreciation quotes.
19. "Someday is not a day of the week." – Denise Brennan-Nelson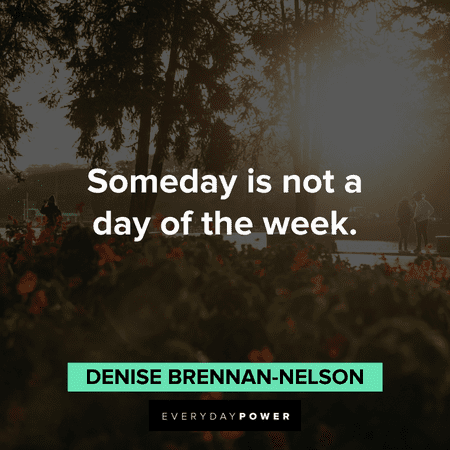 You will also enjoy our article on positive energy quotes.
20. "If you're offered a seat on a rocket ship, don't ask what seat! Just get on." – Sheryl Sandberg
If you're enjoying this article, be sure also to check out our collection of running quotes to motivate you to stay active.
Morning Quotes and Sayings for a Fresh Start
21. "Life is what happens to you while you're busy making other plans." – John Lennon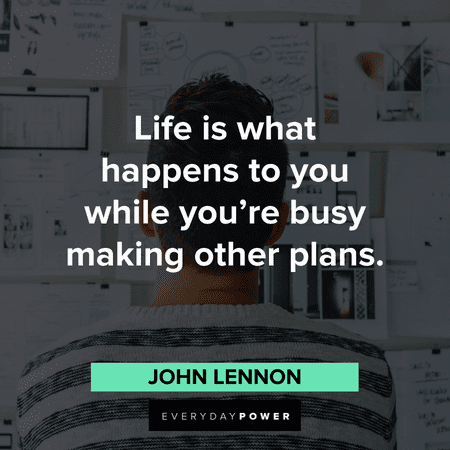 You will also enjoy our article on airplane quotes.
22. "Happiness is not something readymade. It comes from your own actions." – Dalai Lama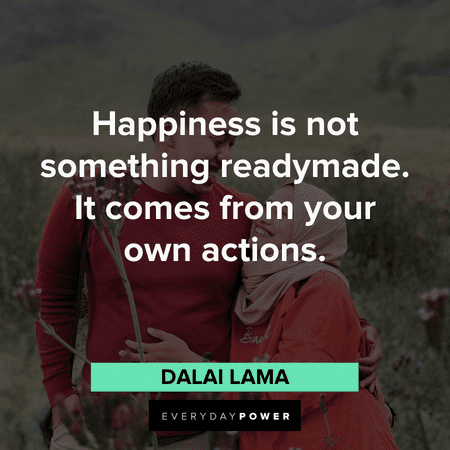 You will also enjoy our article on focus quotes.
23. "Life is what we make it, always has been, always will be." – Grandma Moses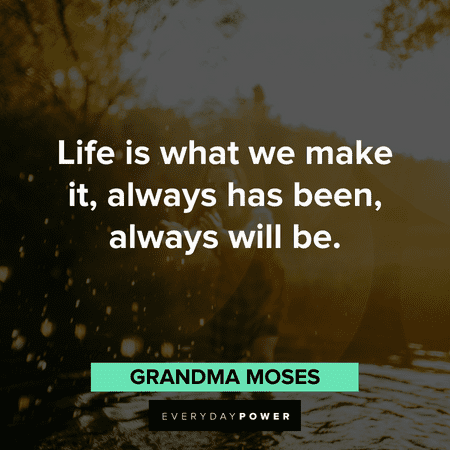 You will also enjoy our article on movement quotes.
24. "The secret to getting ahead is getting started."– Mark Twain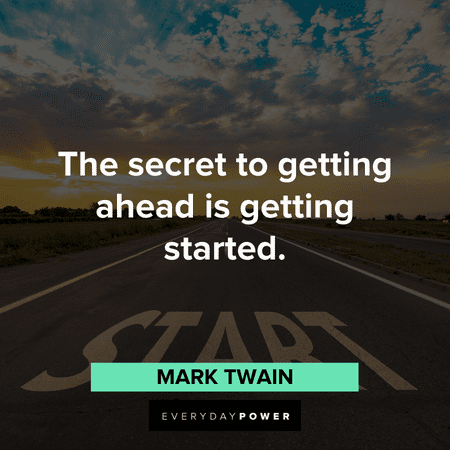 You will also enjoy our article on John Wick quotes.
25. "Everything has beauty, but not everyone can see." – Confucius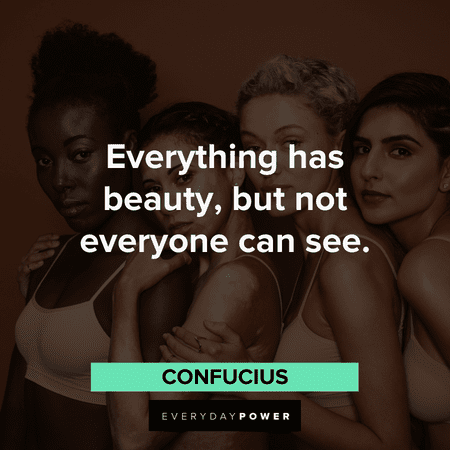 You will also enjoy our article on dream quotes.
26. "It's time to start living the life you've imagined." – Henry James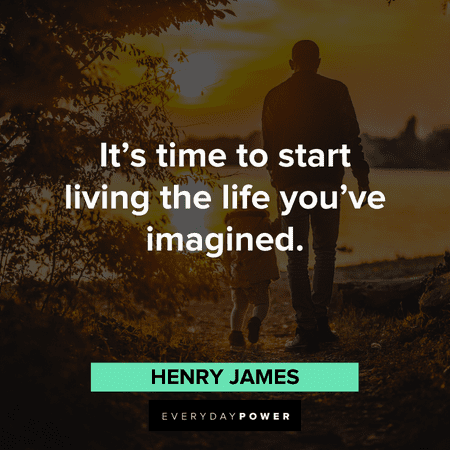 You will also enjoy our article on college quotes.
27. "Either you run the day, or the day runs you." – Jim Rohn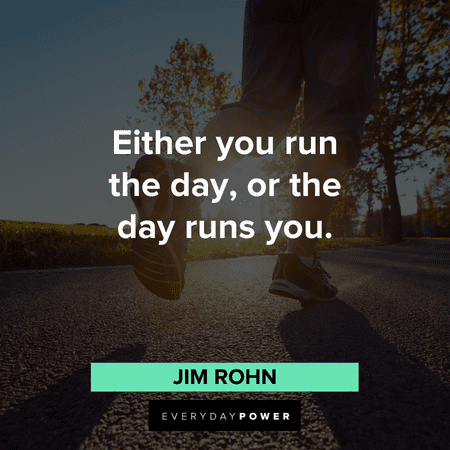 You will also enjoy our article on gratitude quotes.
28. "Don't worry about failures; worry about the chances you miss when you don't even try."- Jack Canfield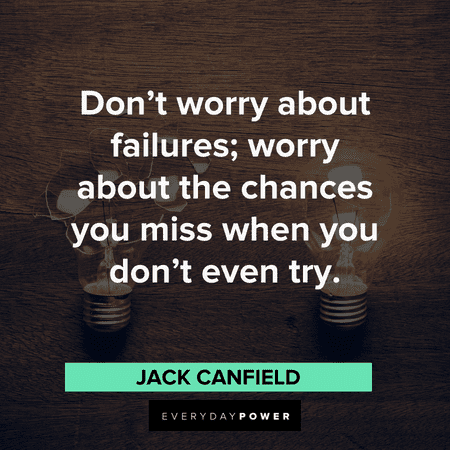 You will also enjoy our article on Friday quotes.
29. "There is only one way to avoid criticism: do nothing, say nothing, and be nothing." – Aristotle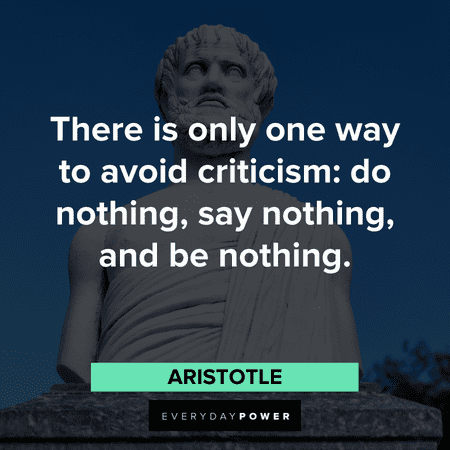 You will also enjoy our article on Tropic Thunder quotes.
30. "It does not matter how slowly you go as long as you do not stop." – Confucius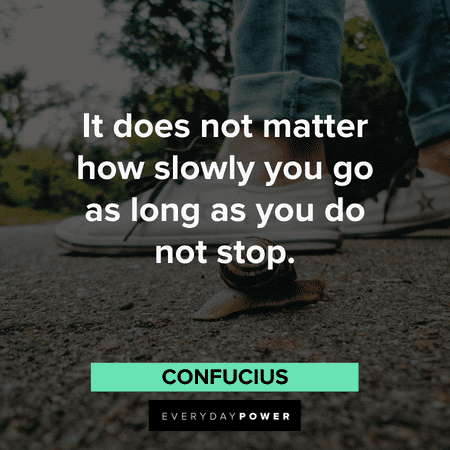 Morning quotes to inspire and motivate
31. "If you want to get your work done 50% faster in a given day, meditate for 20 minutes in the morning." – Tim Ferriss
32. "The best revenge is massive success."- Frank Sinatra
33. "Winning isn't everything, but wanting to win is." – Vince Lombardi
34. "Tough times never last, but tough people do."- Robert Schuller
35. "Don't be pushed around by the fears in your mind. Be led by the dreams in your heart."― Roy T. Bennett
36. "Limitations live only in our minds. But if we use our imaginations, our possibilities become limitless." – Jamie Paolinetti
37. "It's not the load that breaks you down, it's the way you carry it."― Lou Holtz
38. "The difference between ordinary and extraordinary is that little extra." – Jimmy Johnson
39. "The only thing worse than starting something and failing … is not starting something." – Seth Godin
40. "Dream big and dare to fail." – Norman Vaughan
Beautiful Morning Quotes to Read Today
41. "I am thankful for all those who said NO to me. It's because of them I'm doing it myself." – Albert Einstein
42. "Too many of us are not living our dreams because we are living our fears." – Les Brown
43. "Though no one can go back and make a brand new start, anyone can start from now and make a brand new ending." – Carl Bard
44. "All our dreams can come true – if we have the courage to pursue them." – Walt Disney
45. "Start each day with a positive thought and a grateful heart."― Roy T. Bennett
46. "Always be a first-rate version of yourself, instead of a second-rate version of somebody else." – Judy Garland
47. "The individual who says it is not possible should move out of the way of those doing it." – Tricia Cunningham
48. "If you cannot do great things, do small things in a great way." – Napoleon Hill
49. "What lies behind us and what lies before us are tiny matters compared to what lies within us." – Henry S. Haskins
50. "It is not a daily increase, but a daily decrease. Hack away at the inessentials."― Bruce Lee
Morning quotes that will make your day
51. "You must be the change you wish to see in the world." – Gandhi
52. "Be pleasant until ten o'clock in the morning and the rest of the day will take care of itself." – Elbert Hubbard
53. "When you arise in the morning, think of what a precious privilege it is to be alive – to breathe, to think, to enjoy, to love." – Marcus Aurelius
54. "Challenges are what make life interesting and overcoming them is what makes life meaningful." – Joshua J. Marine
55. "When everything seems to be going against you, remember that the airplane takes off against the wind, not with it." – Henry Ford
Make sure to check out these good morning quotes for him that'll set the perfect tone for his day.
56. "For each new morning let there be flow of love. Let there be light of happiness in every direction."― Amit Ray
57. "Each morning offers lessons in light. For the morning light teaches the most basic of truths: Light chases away darkness."― Anasazi Foundation
58. "This morning do something different: When you wake up in the morning, wake your forgotten and forsaken dreams up as well, wake them up like an insisting rooster!"― Mehmet Murat ildan
59. "In the morning, wonder and be generous like the sun. In the evening, meditate and be kind like the moon."― Debasish Mridha
60. "I understand our mornings can be busy; however, if we cannot make time for God now, then when?"― Ashley Ormon
Morning quotes to bring out the best in you
61. "I never wake up in the morning and wonder why I am here. I wake up and wonder why I am not making here better."― Jeffrey Fry
62. "When you wake up every morning, let thanksgiving be your first thought."― Lailah Gifty Akita
63. "It was a morning like other mornings and yet perfect among mornings."― John Steinbeck
64. "Climb the day, Drop your dreams, Possess the day."― Gail Carson Levine
65. "You must wake up in the morning thinking of things you could change in and about your life on a daily basis."― Sunday Adelaja
66. "Mornings are like almost clean slates. I say almost clean because the residue of yesterdays is sometimes stuck on them."― Medeia Sharif
67. "No one can ever bring the morning back at midnight."― Munia Khan
68. "The first few moments of the day are some of the most important as they can determine the mood for the rest of the day."― Daniel Willey
69. "Your future is created by what you do today, not tomorrow." — Robert Kiyosaki
70. "When you rise in the morning, form a resolution to make the day a happy one for a fellow creature."― Sydney Smith
Morning quotes to inspire and motivate you
71. "What is not started today is never finished tomorrow." – Johann Wolfgang von Goethe
72. "Give every day the chance to become the most beautiful day of your life." – Mark Twain
73. "Success is the sum of small efforts, repeated day-in and day-out." -Robert Collier
74. "Nothing is more beautiful than the loveliness of the woods before sunrise." – George Washington Carver
75. "There is no traffic jam along the extra mile." – Roger Staubach
76. "Be willing to be a beginner every single morning."– Meister Eckhart
77. "Be miserable. Or motivate yourself. Whatever has to be done, it's always your choice." – Wayne Dyer
78. "Morning is an important time of day because how you spend your morning can often tell you what kind of day you are going to have."– Lemony Snicket
79. "If you fall, fall on your back. If you can look up, you can get up." – Les Brown
80. "The breeze at dawn has secrets to tell you. Don't go back to sleep." – Rumi
Motivational morning quotes to help make your day successful
81. "The starting point of all achievement is desire." – Napoleon Hill
82. "Write it on your heart that every day is the best day in the year." – Ralph Waldo Emerson
83. "The road to success and the road to failure are almost exactly the same." – Colin R. Davis
84. "Each day is a little life: every waking and rising a little birth, every fresh morning a little youth, every going to rest and sleep a little death."– Arthur Schopenhauer
85. "Motivation is what gets you started. Habit is what keeps you going." – Jim Ryun
86. "When I first open my eyes upon the morning meadows and look out upon the beautiful world, I thank God I am alive." – Ralph Waldo Emerson
87. "You measure the size of the accomplishment by the obstacles you had to overcome to reach your goals." – Booker T. Washington
88. "The morning wind spreads its fresh smell. We must get up and take that in, that wind that lets us live. Breathe before it's gone." – Rumi
89. "You may have to fight a battle more than once to win it." – Margaret Thatcher
90. "The morning was full of sunlight and hope." – Kate Chopin
Morning quotes to kick off your day
91. "Find a purpose to serve, not a lifestyle to live."― Criss Jami
92. "You have to have a dream so you can get up in the morning."– Billy Wilder
93. "Spread love everywhere you go. Let no one ever come to you without leaving happier." – Mother Teresa
94. "Nobody can go back and start a new beginning, but anyone can start today and make a new ending."– Maria Robinson
95. "A smile is the beauty of the soul." – Lailah Gifty
96. "To accomplish great things, we must not only act, but also dream; not only plan, but also believe."– Anatole France
97. "A little progress each day adds up to big results." – Satya Nani
98. "Success isn't always about 'Greatness', it's about consistency. Consistent, hard work gains success. Greatness will come."– Dwayne "The Rock" Johnson
99. The best way to predict your future is to create it." – Peter Drucker
100. "Do the hard jobs first. The easy jobs will take care of themselves." – Dale Carnegie
Morning quotes to motivate you
101. "The foolish man seeks happiness in the distance. The wise grows it under his feet."― James Oppenheim
102. "This day is all I have and these hours are now my eternity. I greet this sunrise with cries of joy as a prisoner who is reprieved from death."—Og Mandino
103. "Rise and rise again until lambs become lions."― Robin Hood
104. "You have power over your mind – not outside events. Realize this, and you will find strength." – Marcus Aurelius
105. "Smile in the mirror. Do that every morning and you'll start to see a big difference in your life." – Yoko Ono
106. "What a benediction is this fragrance of the early morning! The vernal grass fills the whole atmosphere as with a shower of sweetness."—Sarah Smiley
107. "You'll never change your life until you change something you do daily. The secret of your success is found in your daily routine." – John C. Maxwell
108. "Life is very interesting. In the end, some of your greatest pains become your greatest strengths." – Drew Barrymore
109. "What you do today can improve all your tomorrows." — Ralph Marston
110. "You can only come to the morning through the shadows."—J.R.R. Tolkien
Inspirational morning quotes to fill you with positivity
111. "Go confidently in the direction of your dreams. Live the life you have imagined." — Henry David Thoreau
112. "Given another shot at life, I would seize every minute of it … look at it and really see it … try it on … live it … exhaust it … and never give that minute back until there was nothing left of it."—Erma Bombeck
113. "Every morning is a new arrival." – Rumi
114. "The time just before dawn contains the most energy of all hours of the day. When I wake to see that it's light out already, I feel the world has started without me."—Terri Guillemets
115. "I want to live my life in such a way that when I get out of bed in the morning, the devil says, "aw shit, he's up!" – Steve Maraboli
116. "Lose an hour in the morning and you will be all day hunting for it."—Richard Whately
117. "You don't have to be great to start, but you have to start to be great." – Zig Ziglar
118. Seize the day, whatever's in it to seize, before something comes along and seizes you."—Lloyd Alexander
119. "Wake up determined, go to bed satisfied." – Dwayne Johnson
120. "Morning without you is a dwindled dawn."—Emily Dickinson
Inspirational morning quotes for a great day
121. "Each morning we are born again, what we do today is what matters most." – Buddha
122. "Good morning is not just a word, its an action and a belief to live the entire day well. Morning is the time when you set the tone for the rest of the day. Set it right!" – Fain Blake
123. "Each sunrise gives hope to your dreams and light to your plans." – William Ngwako Maphoto
124. "The sun is new each day." – Heraclitus
125. "Every sunrise is an invitation for us to arise and brighten someone's day." – Richelle E. Goodrich
126. You get to decide today if life is happening to you or for you." – Rachel Hollis
127. "Lovely days don't come to you, you should walk to them." – Rumi
128. "Morning is when the wick is lit. A flame ignited, the day delighted with heat and light, we start the fight for something more than before." – Jeb Dickerson
129. "Every morning I wake up saying, I'm still alive; a miracle. And so I keep on pushing."-Jacques Cousteau
130. "If you make friends with yourself you will never be alone." – Maxwell Maltz
Other inspirational morning quotes and sayings
131. "One key to success is to have lunch at the time of the day most people have breakfast."
– Robert Brault
132. "I arise in the morning torn between a desire to improve the world and a desire to enjoy the world. This makes it hard to plan the day." – E.B. White
133. "This is a wonderful day, I have never seen this one before." – Maya Angelou
134. "I awoke this morning with devout thanksgiving for my friends, the old and the new." – Ralph Waldo Emerson
135. "When you do something noble and beautiful and nobody noticed, do not be sad. For the sun every morning is a beautiful spectacle and yet most of the audience still sleeps." – John Lennon
136. "Do not say, 'It is morning,' and dismiss it with a name of yesterday. See it for the first time as a newborn child that has no name." – Rabindranath Tagore
137. "Every morning is a beautiful morning." – Terri Guillemets
138. "An early-morning walk is a blessing for the whole day." – Henry David Thoreau
139. "It is well to be up before daybreak, for such habits contribute to health, wealth, and wisdom." – Aristotle
140. "First thing every morning before you arise say out loud, 'I believe,' three times." – Ovid
141. "Every day, do something that will inch you closer to a better tomorrow." – Doug Firebaugh
142. "Every sunrise gives you a new beginning and a new ending. Let this morning be a new beginning to a better relationship and a new ending to the bad memories. It's an opportunity to enjoy life, breathe freely, think and love. Be grateful for this beautiful day." – Norton Juster
143. "Life is too short to wake up in the morning with regrets. So, love the people who treat you right and forget about the ones who do not." – Christy Chung
144. "Every morning you have two choices: Continue to sleep with your dreams, or wake up and chase them." – Carmelo Anthony
145. "Some people dream of success, while other people get up every morning and make it happen." – Wayne Huizenga
Morning quotes about the sunrise
146. "The secret to a good morning is to watch the sunrise with an open heart." – Anthony T. Hincks
147. "Another sunrise, another new beginning." – Jonathan Lockwood Huie
148. "The best way to make your dream come true is to wake up." – Paul Valery
149. "It's almost impossible to watch a sunrise and not dream." – Bernard Williams
150. "As I woke up this morning, and I opened my eyes,
I am very grateful to see another sunrise" – Charmaine J. Forde
151. "Just like the days, no two sunrises are ever the same." – Jonathan P. Lamas
152. "Dance when the sun comes up." – A.D. Posey
153. "You only get one sunrise and one sunset a day, and you only get so many days on the planet. A good photographer does the math and doesn't waste either." – Galen Rowell
154. "Listen to the wind blow, watch the sun rise." – Fleetwood Mac
155." Each time I see a beautiful sunset or sunrise, I have to pinch myself because I can't believe that I'm awake and not dreaming." – Anthony T. Hincks
Morning quotes to live by when feeling down
156. "I orchestrate my mornings to the tune of coffee." – Terri Guillemets
157. "No one can understand the truth until he drinks of coffee's frothy goodness." – Sheil Abd-al-Kabir
158. "Black as the devil, hot as hell, pure as an angel, sweet as love." – Charles Maurice de Talleyrand
159. "With the new day comes new strength and new thoughts." – Eleanor Roosevelt
160. "It is in the early morning hour that the unseen is seen, and that the far-off beauty and glory, vanquishing all their vagueness, move down upon us till they stand clear as crystal close over against the soul." – Sarah Smiley
161. "I have always been delighted at the prospect of a new day, a fresh try, one more start, with perhaps a bit of magic waiting somewhere behind in the morning." – J. B. Priestley
162."It was morning; through the high window I saw the pure, bright blue of the sky as it hovered cheerfully over the long roofs of the neighboring houses. It too seemed full of joy, as if it had special plans, and had put on its finest clothes for the occasion." – Hermann Hesse
163. "Outside the open window, the morning air is all awash with angels." – Richard Wilbur
164. "One day you will wake up and there won't be any more time to do the things you've always wanted." – Paulo Coelho
165."What is love? It is the morning and the evening star." – Sinclair Lewis
Morning quotes to make waking up the best part of your day
166. "Morning comes whether you set the alarm or not." — Ursula K. Le Guin
167. "There was never a night or a problem that could defeat sunrise or hope." — Bernard Williams
168. "To simply wake up every morning a better person than when I went to bed." — Sidney Poitier
169. "Think in the morning. Act in the noon. Eat in the evening. Sleep in the night." — William Blake
170. "The person who doesn't scatter the morning dew will not comb gray hairs." — Hunter S. Thompson
171. "In a real dark night of the soul, it is always three o'clock in the morning, day after day." — F. Scott Fitzgerald
172. "If you're changing the world, you're working on important things. You're excited to get up in the morning." — Larry Page
173. "I remind myself every morning: Nothing I say this day will teach me anything. So if I'm going to learn, I must do it by listening." — Larry King
174. "I wake up some mornings and sit and have my coffee and look out at my beautiful garden, and I go, 'Remember how good this is. Because you can lose it.'" — Jim Carrey
175. "Everyone has highs and lows that they have to learn from, but every morning I start off with a good head on my shoulders, saying to myself, 'It's going to be a good day!'." — Lindsay Lohan
Morning quotes to jumpstart your day
176. "Waking up early, connecting with nature, and having my quiet time are priorities to me, and they are non-negotiable." — Danette May
177. "The day will be what you make it, so rise, like the sun, and burn." —William C. Hannan
178. "Waking up this morning, I smile. 24 brand new hours are before me. I vow to live fully in each moment." — Thich Nhat Hanh
179 "Now that your eyes are open, make the sun jealous with your burning passion to start the day. Make the sun jealous or stay in bed." — Malak El Halabi
180. "The sun has not caught me in bed in fifty years." — Thomas Jefferson
181. "I like my coffee black and my mornings bright." —Terri Guillemets
182. "No matter how bad things are, you can at least be happy that you woke up this morning." — D. L. Hughley
183. "Do and act on what you believe to be right, and you'll wake up the next morning feeling good about yourself."— Janet Reno
184. "I wake up every morning literally with a smile on my face, grateful for another day I never thought I'd see." — Dick Cheney
185. "Opportunities are like sunrises. If you wait too long, you miss them." — William Arthur Ward
Blessed morning quotes
186. "To say good morning, is a hope for a new sunshine in a cloudy winter." – Nabil Toussi
187. "Just one small positive thought in the morning can change your whole day." – Dalai Lama
188. "The morning is a great time to give thanks for the many blessings you have." – Byron Pulsifer
189. "I'm always thinking about creating. My future starts when I wake up every morning. Every day I find something creative to do with my life." – Miles Davis
190. "If you get up in the morning and think the future is going to be better, it is a bright day." – Elon Musk
191. "Whether the day is for writing, designing, or painting, the consistent practice of a morning routine is the doorway into it all." ― Elle Luna
192. "The miracle lies in the newness of a morning." – Lailah Gifty Akita
193. "It was only a sunny smile, and little it cost in the giving, but like morning light it scattered the night and made the day worth living." ― F. Scott Fitzgerald
194. "Every morning brings new potential, but if you dwell on the misfortunes of the day before, you tend to overlook tremendous opportunities." – Harvey Mackay
195. "Don't count the days. Make the days count." – Muhammad Ali
Morning quotes for love
196. "I saw that you were perfect, and so I loved you. Then I saw that you were not perfect and I loved you even more." —Angelita Lim
197. "Loved you yesterday, love you still, always have, always will." – Elaine Davis
198. "The best thing to hold onto in life is each other." –Audrey Hepburn
199. "If I know what love is, it is because of you." – Hermann Hesse
200. "Take my hand, take my whole life too. For I can't help falling in love with you." —Elvis Presley
201. "You make me want to be a better man." – Melvin Udall
202. "It's always better when we're together." —Jack Johnson
203. "Love is like the wind, you can't see it but you can feel it." – Nicholas Sparks
204. "I love you more than I have ever found a way to say to you." —Ben Folds
205. "To be your friend was all I ever wanted; to be your lover was all I ever dreamed." – Valerie Lombardo
Morning Quotes To Face The Day With Positive Attitude
206. "You know that feeling when you wake up in the morning and you're excited for the day? That's one of my main goals in life." ― Kirsten Dunst
207. "Every night I cut out my heart. But in the morning it was full again." ― Michael Ondaatje
208. "Early morning cheerfulness can be extremely obnoxious." ― William Feather
209. "It ain't as bad as you think. It will look better in the morning." ― Colin Powell
210. "Each morning is the open door to a new world – new vistas, new aims, new tryings." ― Leigh Mitchell Hodges
211. "We get up in the morning. We do our best. Nothing else matters." ― Judi Dench
212. "Every day is a renewal, every morning the daily miracle. This joy you feel is life." ― Gertrude Stein
213. "Morning is when I am awake and there is a dawn in me." ― Henry David Thoreau
214. "The biggest risk is not taking any risk." ― Mark Zuckerberg
215. "Hold yourself responsible for a higher standard than anybody expects of you. Never excuse yourself." ― Henry Ward Beecher
Morning motivational quotes for success
216. "Days are expensive. When you spend a day you have one less day to spend. So make sure you spend each one wisely." – Jim Rohn
217. "Life itself is the most wonderful fairy tale." — Hans Christian Andersen
218. "In the end, it's not the years in your life that count. It's the life in your years." — Abraham Lincoln
219. "When the sun came up… I couldn't tell where heaven stopped and the Earth began." — Tom Hanks
220. "The greatest glory in living lies not in never falling, but in rising every time we fall." — Nelson Mandela
221. "I wake up every morning at nine and grab for the morning paper. Then I look at the obituary page. If my name is not on it, I get up." – Benjamin Franklin
222. "Every morning is a revolution against the darkness." ― Mehmet Murat Ildan
223. "Keep smiling, because life is a beautiful thing and there's so much to smile about." — Marilyn Monroe
224. "It is a serious thing – just to be alive – on this fresh morning – in this broken world." – Mary Oliver
225. "You know that feeling when you wake up in the morning and you're excited for the day? That's one of my main goals in life." – Kirsten Dunst
Morning Quotes To Make You Grateful for Another Day
226. "Cultivating gratitude every morning when you wake up refreshed can help your day start off on a good note." — Rocco Cozza
227. "A breath of prayer in the morning means a day of blessing sure; a breath of prayer in the evening means a night of rest secure." — Frances McKinnon Morton
228. "Early morning is the best time to dream, to think, and to clear your mind. The rest of the day is filled with obligations that slowly leech away your brain power, energy, and focus." — Samantha Westwood
229. "If being able to take another breath and having the ability to open your eyes in the morning isn't the biggest blessing, I don't know what is." — Moe Alodah
230. "And say simply very simply with hope Good morning." — Maya Angelou
231. "Welcome every morning with a smile. Look on the new day as another special gift from your Creator, Another golden opportunity to complete what you were unable to finish yesterday." — Og Mandino
232. "Having a morning ritual is key to a successful day. Something that you do without thinking." — Roy Williams
233. "Take five minutes to center yourself in the morning – set your intention every day." — Oprah Winfrey
234. "Exercising in the morning can give you positive psychological effects that can affect your entire day." — Rocco Cozza
235. "Starting my morning with beautiful flowers is a guaranteed formula to experience inner peace." — Patricia C. Gallagher
Morning Quotes To Make You Have Some Personal Time
236. A man dies daily, only to be reborn in the morning, bigger, better and wiser." — Emmet Fox
237. "The faintness of the stars, the freshness of the morning, the dewdrop on the flower, speaks to me." — Chief Dan George
238. "On the whole I woke up in the morning and was happy to be alive." — Art Buchwald
239. "The milk of human kindness should be brought fresh to the table every morning." — Austin O'Malley
240. "Everything looks better in the morning." — John Galliano
241. "I never thought in a million years, I'd be that healthy girl who wakes up every morning to exercise." — Kelly Osbourne
242. "Strong winds do not last all morning, hard rains do not last all day." — Laozi
243. "Do not shorten the morning by getting up late; look upon it as the quintessence of life, as to a certain extent sacred." — Arthur Schopenhauer
244. "The best thoughts most often come in the morning after waking, while still in bed or while walking." — Leo Tolstoy
245. "I like to indulge myself by sitting up late without having to do anything in the morning." — Diana Vreeland
Morning Quotes To Help You Have an Organised Day
246. "Sweet is the breath of morn, her rising sweet, With the charm of earliest birds." ― John Milton
247. "To get up each morning with the resolve to be happy is to set your own conditions to the events of each day. To do this is to condition circumstances instead of being conditioned by them." ― Ralph Waldo Emerson
248. "Hello, sun in my face. Hello you who made the morning and spread it over the fields. Watch, now, how I start the day in happiness, in kindness." ― Mary Oliver
249. "Each morning brings a hidden blessing; a blessing which is unique to that day, and which cannot be kept or re-used. If we do not use this miracle today, it will be lost." ― Paulo Coelho
250. "Thank God every morning when you get up that you have something to do that day, which must be done, whether you like it or not." ― James Russell Lowell
251. "An early morning walk is a blessing for the whole day." ― Henry David Thoreau
252. "The morning cup of coffee has an exhilaration about it which the cheering influence of the afternoon or evening cup of tea cannot be expected to reproduce." ― Oliver Wendell Holmes Sr.
253. "No matter how dark the night, morning always comes, and our journey begins anew." ― Lulu
254. "I love the smell of the universe in the morning." ― Neil deGrasse Tyson
255. "The longest way must have its close the gloomiest night will wear on to a morning." ― Harriet Beecher Stowe
Morning Quotes to Set the Tone for a Productive Day
256. "Every day be thankful for the nights that turn into mornings, friends that turn into family and dreams that turn into reality." ― Granger Smith
257. "In the morning of like, work; in the midday, give counsel; in the evening, pray." ― Hesiod
258. "Dreams would always end with you, and then mornings would steal you away with a cruelty that haunted my days." ― Laura Miller
259. "In the morning, you tear up the pages of your fever, but every word naturally leads you back to its color, its night." ― Edmond Jabes
260. "Why wish for the privilege of living your past life again? You begin a new one every morning." ― Robert Quillen
261. "My favorite meal? It has to be furburgers everyday in the morning." ― Zach Braff
262. "Each time dawn appears, the mystery is there in its entirety." ― Rene Daumal
263. "New every morning is the love Our waking and uprising prove, Through sleep and darkness safely brought, Restored to life and power and thought." ― John Keble
264. "Every Monday morning is new hope." ― Maira Kalman
265. "Charisma will sustain a relationship only in the way that strong coffee first thing in the morning will sustain a career." ― Elliot Perlman
Funny Morning Quotes to Make You Laugh
266. "Good morning is a contradiction of terms." — Jim Davis
267. "Everyone wants me to be a morning person. I could be one, only if morning began after noon." — Tony Smite
268. Some people wake up drowsy. Some people wake up energized. I wake up dead." — James Marsden
269. "Morning is wonderful. Its only drawback is that it comes at such an inconvenient time of day." — Glen Cook
270. "There should be a rule against people trying to be funny before the sun comes up." — Kristen Chandler
271. "Every single day I wake up and make up my mind that I am going to work really hard. Then my mind laughs at me and says 'Good joke.' Then we laugh for some more time and I go back to bed." — Gehenna Toss
272. "Morning will come, it has no choice." — Marty Rubin
273. "So far as I know, anything worth hearing is not usually uttered at seven o'clock in the morning; and if it is, it will generally be repeated at a more reasonable hour for a larger and more wakeful audience." — Moss Hart
274. "I love the early hours of the day. It's a nice place to visit but I wouldn't want to live there." — James Lileks
275. "I hate when I dream of alarm clocks going off." — Jarod Kintz
Inspiring Morning Quotes To Kickstart Your workday
276. "If you win the morning, you win the day." — Tim Ferriss
277. "Nothing will work unless you do." — Maya Angelou
278. "The best preparation for good work tomorrow is to do good work today." — Elbert Hubbard
279. "Let the beauty of what you love be what you do." — Rumi
280. "I get up every morning and it's going to be a great day. You never know when it's going to be over, so I refuse to have a bad day." — Paul Henderson
281. "The beautiful journey of today can only begin when we learn to let go of yesterday." — Steve Maraboli
282. "I like freedom. I wake up in the morning and say, 'I don't know, should I have a popsicle or a donut?' You know, who knows?" — Oscar Nunez
283. "I used to love night best but the older I get the more treasures and hope and joy I find in mornings." — Terri Guillemets
284. "I wake up laughing. Yes, I wake up in the morning and there I am just laughing my head off." — Bruce Willis
285. "When I wake up in the morning, I feel like a billionaire without paying taxes." — Ernie Banks
Morning Quotes to Energize Your Day with Positivity and Purpose
286. "Get up in the morning and look at the world in a way that takes nothing for granted. Everything is phenomenal; everything is incredible; never treat life casually. To be spiritual is to be amazed." — Abraham Joshua Heschel
287. "There is enormous power in nailing your morning routine, but there's even more power in adapting to it when it doesn't happen as we'd like." ― Terri Schneider
288. "Mornings are so precious because it's when I'm most productive. For me, thirty minutes at 5:30 am is equivalent to at least an hour at 3:00 pm." ― Whitney Johnson
289. "The biggest task in the morning is to try to keep my headspace from being invaded by the outside world." — Austin Kleon
290. "Every morning, my dad would have me looking in the mirror and repeat: "Today is going to be a great day; I can, and I will." ― Gina Rodriguez
291. "Every morning was a cheerful invitation to make my life of equal simplicity, and I may say innocence, with Nature herself." ― Henry David Thoreau
292. "How beautiful is the sunrise! when the golden beams of day shoot upwards in the morning sky, and the clouds of night roll away before the brightness of the dawning." ― James Yeames
293. "I love that this morning's sunrise does not define itself by last night's sunset." ― Steve Maraboli
294. "There is a reason why morning follows night. After times of great darkness, we must take time to mourn all we have lost and all who were lost, even as hope rises with the sun." ― Emory R. Frie
295. "Saying good morning to the sun is my favorite was to start the day." ― Tahnni Dupre
Morning Quotes to Establish a Morning Routine
296. "What better motivation are you looking for in the morning than the incredible motivation of the morning sunrise?" ― Mehmet Murat Ildan
297. "I wake up in the morning and my heart is light, man. It's not heavy. I don't have skeletons in the closet on their way out." ― Drake
298. "Every morning starts a new page in your story. Make it a great one today." ― Doe Zantamata
299. "My grandmother lived to 104 years old, and part of her success was she woke up every morning to a brand new day." ― George Takei
300. "For many years, my morning routine was a result of how other people expected me to show up. I was overwhelmed and off-center because I was ignoring the messages my body was sending me." ― Amber Rae
301. "If I fail to follow my morning routine I try to get a hard workout in. A hard workout is like a manual restart of the day." ― Aubrey Marcus
302. "Eating right and taking the time to slow down and plan in the morning is crucial to a productive day." ― David Moore
303. "These morning practices are what fuel me; keeping my routine is not about willpower." ― Jenny Blake
304. "What I do is not some magical, mystical thing. I simply get up in the morning, get to work on time, say my lines, and do the best I can." ― Parker Stevenson
305. "Realize that the privilege to work is a gift. Love of work is success. Be thankful that every morning that you get up that you have some thing that must be done (whether you like it or not)." ― Richard L. Evans
306. "Nothing is better than waking up in the morning and being excited to go into work." ― Caprice Bourret
307. "Each morning, we return from the dream soul trying to adjust to the day world, that moment when the two souls exchange places in the driver's seat." ― James Hillman
308. "Thank God for the day. Thank God for the morning. Won't take this here for granted; no, good Lord, I gots to get on it." ― Big K.R.I.T.
309. "The morning pouring everywhere, its golden glory on the air." ― Henry Wadsworth Longfellow
310. "Rise early, that by habit it may become familiar, agreeable, healthy, and profitable." ― George Washington
311. "Lovely morning! How lovely life can be!" ― Thomas Merton
312. "I am one who eats breakfast gazing at morning glories." ― Matsuo Basho
313. "As I stood and watched the mists slowly rising this morning I wondered what view was more beautiful than this." ― Hal Borland
Did you enjoy these morning quotes?
Even if you're not exactly a morning person, having a short or simple reminder can help you breeze through a busy day.
Aside from beautiful quotes or sayings, one can also make use of vision boards.
Use the sides of your planner or journal for quick notes.
These should keep you focused until you're ready for a good night's sleep.
Loved these amazing morning quotes?
Bookmark your favorites AND share with friends!