Overcoming the Dark Quotes: Inspiration for Moving Past Difficult Times
If you've been dealing with the overwhelming and troubling times in life, these dark quotes will motivate you to keep going and encourage you that things will be OK.
What do you do when going through a tough time?
Life is hard and everyone goes through trying times. However, that fact doesn't help when you're the one that's going through a loss or challenge.
Things like relationship problems, financial difficulties, and the loss of someone close to you can feel overwhelming. However, no matter how big the challenge is, you can learn to get through it and even come out stronger on the other side.
If this is the place that you're in, these dark quotes on overcoming difficult times can be the motivation that you need.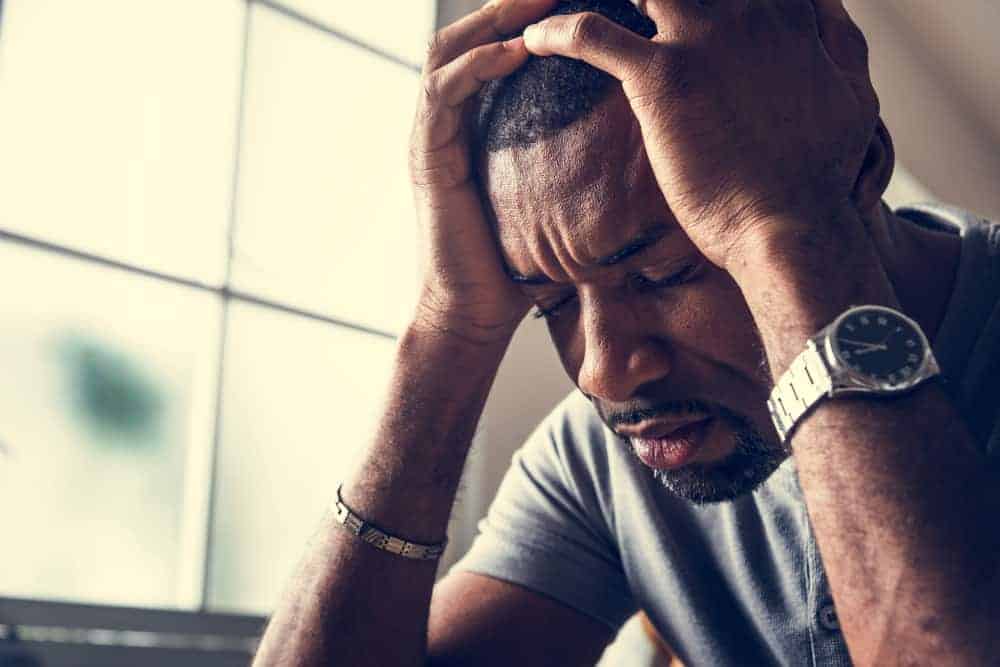 Also check out these survival quotes and sayings that will motivate you to keep going.
Overcoming Dark Quotes about what we learn from trials
1. "One who conquers the sea today is ready to conquer the ocean tomorrow." – Matshona Dhliwayo
2. "Life's challenges are not supposed to paralyze you, they're supposed to help you discover who you are." – Bernice Johnson Reagon
3. "Fire is the test of gold; adversity, of strong men." – Martha Graham
4. "Life keeps throwing me stones. And I keep finding the diamonds." – Ana Claudia Antunes
5. "As with the butterfly, adversity is necessary to build character in people." – Joseph B. Wirthlin
6. "We don't develop courage by being happy every day. We develop it by surviving difficult times and challenging adversity." – Barbara De Angelis
7. "You start with a darkness to move through, but sometimes the darkness moves through you." – Dean Young
8. "Out of suffering have emerged the strongest souls; the most massive characters are seared with scars." – Khalil Gibran
9. "Only those who dare to fail greatly can ever achieve greatly." – Robert Kennedy
10. "Every adversity, every failure and every heartache carries with it the seed of an equivalent or a greater benefit." – Napoleon Hill
11. "All the adversity I've had in my life, all my troubles and obstacles, have strengthened me…. You may not realize it when it happens, but a kick in the teeth may be the best thing in the world for you." – Walt Disney
12. "And once the storm is over, you won't remember how you made it through, how you managed to survive. You won't even be sure whether the storm is really over. But one thing is certain. When you come out of the storm, you won't be the same person who walked in. That's what this storm's all about." – Haruki Murakami
Dark quotes to remind you that success comes through adversity
13. "Show me someone who has done something worthwhile, and I'll show you someone who has overcome adversity." – Lou Holtz
14. "The gem cannot be polished without friction, nor man perfected without trials." – Chinese Proverb
15. "Tough times never last, but tough people do." – Robert H Schuller
16. "The greater the difficulty, the more glory in surmounting it. Skillful pilots gain their reputation from storms and tempests." – Epictetus
If you're enjoying these quotes, you'll love our collection of Epictetus quotes that will make you think.
17. "You're going to go through tough times – that's life. But I say, 'Nothing happens to you, it happens for you.' See the positive in negative events." – Joel Osteen
18. "We must embrace pain and burn it as fuel for our journey." – Kenji Miyazawa
19. "You need to spend time crawling alone through shadows to truly appreciate what it is to stand in the sun." – Shaun Hick
20. "Next to trying and winning, the best thing is trying and failing." – L.M. Montgomery
21. "Things turn out the best for the people who make the best of the way things turn out." – John Wooden
You might also like these Supernatural quotes about light and darkness.
Darkness quotes about mindset through dark times
22. "Even if happiness forgets you a little bit, never completely forget about it." – Jacques Prevert
23. "He who believes is strong; he who doubts is weak. Strong convictions precede great actions." – Louisa May Alcott
24. "A challenge only becomes an obstacle when you bow to it." – Ray Davis
25. "He who doesn't want to face his challenges shall always face challenges!" – Ernest Agyemang Yeboah
26. "A problem is a chance for you to do your best." – Duke Ellington
27. "Think big and don't listen to people who tell you it can't be done. Life is too short to think small." – Tim Ferriss
28. "Life isn't about waiting for the storm to pass, it's about learning how to dance in the rain." – Vivian Greene
29. "You have power over your mind – not outside events. Realize this, and you will find strength."– Marcus Aurelius
If you're enjoying these quotes, make sure to check out our collection of mindset quotes that will help take you where you want to go in life.
30. "The trick is to enjoy life. Don't wish away your days, waiting for better ones ahead." – Marjorie Pay Hinckley
31. "I will love the light for it shows me the way, yet I will endure the darkness for it shows me the stars." – Og Mandino
32. "Hope is important because it can make the present moment less difficult to bear. If we believe that tomorrow will be better, we can bear a hardship today." – Thich Nhat Hanh
Inspiration for times that are dark quotes
33. "Sometimes our light goes out, but is blown again into instant flame by an encounter with another human being." – Albert Schweitzer
34. "Anyone can give up; it is the easiest thing in the world to do. But to hold it together when everyone would expect you to fall apart, now that is true strength." – Chris Bradford
35. "Start by doing what's necessary; then do what's possible; and suddenly you're doing the impossible." – Francis of Assisi
36. "The bravest sight in the world is to see a great man struggling against adversity." – Seneca (see more Seneca quotes)
37. "Sometimes you don't realize your own strength until you come face to face with your greatest weakness." – Susan Gale
38. "The world breaks everyone, and afterward, some are strong at the broken places." – Ernest Hemingway
39. "Because some people see a wall, and assume that's the end of their journey. Others see it, and decide it's just the beginning." – Angeline Trevena
40. "Courage does not always roar. Sometimes courage is the quiet voice at the end of the day saying, 'I will try again tomorrow." – Mary Anne Radmacher
41. "He knows not his own strength who hath not met adversity." – William Samuel Johnson
You might also like these devil quotes and sayings that will help you triumph against evil.
Overcoming dark quotes to keep going
42. "It is only in our darkest hours that we may discover the true strength of the brilliant light within ourselves that can never, ever, be dimmed." – Doe Zantamata
43. "When you have exhausted all possibilities, remember this: you haven't." — Thomas Edison
44. "In times of great stress or adversity, it's always best to keep busy, to plow your anger and your energy into something positive." – Lee Iacocca
If you're enjoying these quotes, read our collection of stress quotes that will teach you tips to better manage yours.
45. "It doesn't matter how slow you go, as long as you don't stop." – Confucius
46. "Problems are not stop signs, they are guidelines." – Robert Schuller
47. "There is no education like adversity." – Benjamin Disraeli
48. "Never give in. Never, never, never." – Winston Churchill
49. "The greatest glory in living lies not in never failing, but in rising every time we fail." – Nelson Mandela
50. "Use what you've been through as fuel, believe in yourself and be unstoppable!" – Yvonne Pierre
More dark quotes and sayings
51. "We can easily forgive a child who is afraid of the dark; the real tragedy of life is when men are afraid of the light." – Plato
52. "There are darknesses in life and there are lights, and you are one of the lights, the light of all lights." – Bram Stoker
53. "Look at how a single candle can both defy and define the darkness." – Anne Frank
54. "I wonder if that's how darkness wins, by convincing us to trap it inside ourselves, instead of emptying it out. I don't want it to win." – Jasmine Warga
55. "The moon will guide you through the night with her brightness, but she will always dwell in the darkness, in order to be seen." – Shannon L. Alder
56. "After a lifetime of darkness, I want to leave something behind that is made of light." – Marie Lu
57. "People often believed they were safer in the light, thinking monsters only came out at night. But safety – like light – is a façade." – C.J. Roberts
58. "I mean only that I hope they find darkness or paradise without fear of it, if they can." – Erin Morgenstern
59. "Life throws challenges and every challenge comes with rainbows and lights to conquer it." – Amit Ray
60. "I am the light of the world. Whoever follows me will never walk in darkness, but will have the light of life." – Anonymous
Where to go from here?
Now that you've read through the overcoming darkness quotes, choose a few that stand out the most to you. Write them and carry them in your pocket or put them on your bathroom mirror.
Spend a few minutes throughout the day thinking about them and reading them over. Your mindset and what you choose to focus on will make a big difference in your life as you work through the trying times.
If things in life are going great for you at the moment, think about the others around you. If you know someone that's going through a dark time, choose a few quotes of inspiration and encouragement to share with them.
What did you learn from these inspirational dark quotes on overcoming difficult times? Do you have any other helpful quotes to add? Let us know in the comment section below.
March 2, 2021 6:00 AM EST
Be the first one to leave a comment!